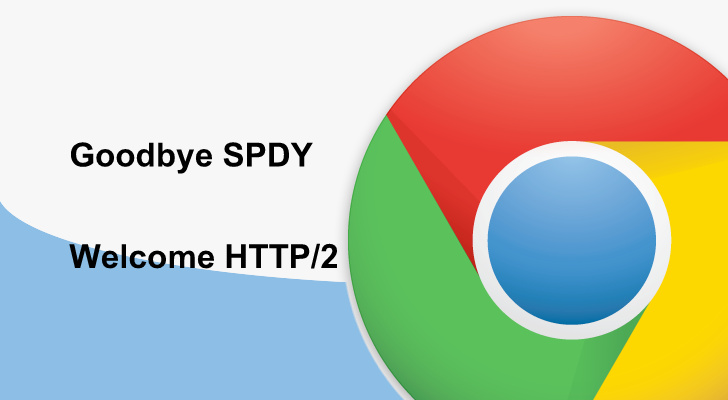 HTTP emerged as a simple protocol as web standard in 1996, and since then it has served the web elegantly. Google has been using SPDY for the sake of better speeds. SPDY, pronounced "SPeeDY, was developed for reducing the latency with the help of features like request prioritization, multiplexed streams and HTTP header compression.
Since then, a lot has changed and a new protocol – HTTP/2 has been developed. HTTP/2 focuses on improved performances and newer standards.
The key features of HTTP/2 include multiplexing and header compression- both allow users to make multiple page requests at once. Keeping in mind the advantages of HTTP/2 over the SPDY, Google will remove SPDY support in early 2016.  Apart from SPDY, Google is also removing support for TLS extension (NPN) and replacing it with ALPN in Chrome. This move of choosing HTTP/2 and ALPN has been backed by server developers.
Also read: Google's Search Share Below 75% in U.S, Lowest in 5 Years Due to Yahoo-on-Firefox
Announcing this change, Google writes on its blog:
"We're happy to have contributed to the open standards process that led to HTTP/2, and hope to see wide adoption given the broad industry engagement on standardization and implementation. We also look forward to further advancements in fundamental Internet protocols that lead to a faster and more secure Internet for everyone."
---
 Do you support Google's choice to go with HTTP/2? Tell us in the comments below!
Stay tuned for latest technology news from fossBytes.
---