Although many smartphone manufacturers talk about how they have managed to bring PC-like capabilities on their phones, on the back of our mind we know that can never be completely true.
That's why we have Surface Go and Pixel Slate — the 2-in-1 hybrids that at least imitate the configuration of a PC. However, even they are not able to provide the same overall experience.
Now it appears, we actually have a "real" pocket PC just as we had imagined. One Notebook has launched its latest edition of One Mix 2 Yoga, which works on Windows 10, has an attached keyboard, and fits in pocket smoothly.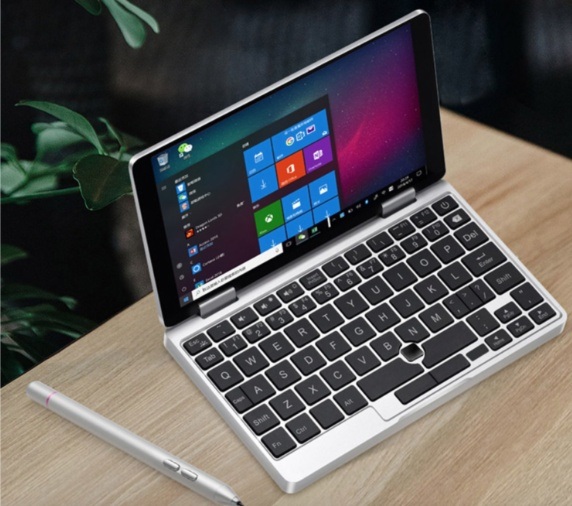 The 7-inch 2-in-1 convertible carries a 1920 x 1200 full HD touchscreen display and is powered by Intel Core M3-7Y30 Dual Core 1.1GHz. Don't be skeptical about it: just as the previous version, the latest palmtop from One Notebook works very smoothly.
While you won't be able to play hard-core games on it, the Intel HD Graphics 615 combined with 256GB SSD and 8GB RAM would give enough juice for the average gaming. The GPD Pocket launched last year cannot even stand near it, given Mix 2 Yoga specs.
The best part about the One Mix 2 Yoga is 360-degree hinge which can turn the pocket PC into a tablet, laptop, anything that you want. The device covers all the modern connectivity features like HDMI, headphone, Type-C, USB 3.0, and TF card slot. And after all this, it still weighs less than 5200g.
Presently, one Netbook One Mix 2 Yoga Pocket can be bought for $629.99 which is $174 lesser than the original retail price. Given the specifications, the price seems fair to me.
But it's a no-go for those who would prefer a larger screen to perform PC work. And also for those who are waiting for Microsoft's foldable, dual-screen PC.