M
any of us thought Apple would do it with their 2017 flagship. But the world's first smartphone, possibly from a major brand, with a fingerprint sensor built under the screen, is scheduled to be demoed at CES 2018 in January.
The technology behind the new fingerprint sensor is developed by Synaptics who prefer to call it Clear ID. The company said in a press release that a top five OEM would mass produce their in-display fingerprint sensor called Clear ID FS9500.
While under-display fingerprint sensors have mostly been prototypes until now, Synaptics seems to be quite optimistic regarding their tech. It claims that the in-display fingerprint sensor can twice as fast as 3D facial recognition systems (like the Face ID on iPhone X).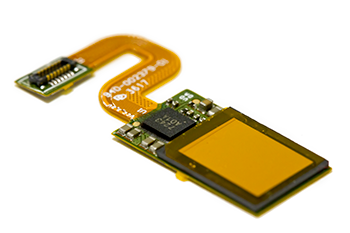 The fingerprint sensor will be work better with wet, dry, and cold fingers. Also, it would be scratch-proof and waterproof as it would be protected under glass. However, the real-world performance will only be visible when the tech arrives on consumer devices.
The in-display fingerprint sensor could be used on various high-end devices which feature the bezel-less infinity displays on the front. Fingerprint sensor for such devices is usually installed on the backside, or the manufacturers have to search for alternatives like Apple did.