Google announced Android 8.1 as the next big update after the release of Android Oreo back in August. Just like every new Android release, the Google-made Pixel and Nexus are the first devices to receive the update. So, their owners have all the latest Android 8.1 features at their fingertips.
Google has already pushed the update slowly to devices including Pixel, Pixel XL, Pixel 2, and Pixel 2 XL, Pixel C, etc. Users of compatible Google devices can manually download the update by flashing the factory images for their respective Android device. Unfortunately, many non-Google devices are still waiting for Android Oreo 8.0, forget about 8.1.
Although Android 8.1 update isn't a major one, still we have something to say when talking about Android 8.1 features. It comes with many improvements and fixes for various Android O problems which have irritated users since the release. So, let's take a look at what new things Android 8.1 offers. Read about Android Oreo features in our detailed post.
Android 8.1 Features – What's new in Android 8.1?
Visual changes
The very first thing that a user notices in an update is the change that the eyes could spot at first glance. Android 8.1 was quick to show it's presence on the first generation Pixel device. The search bar is now present at the bottom of the screen, similar to what is already available on Pixel 2 devices and can be enabled on others.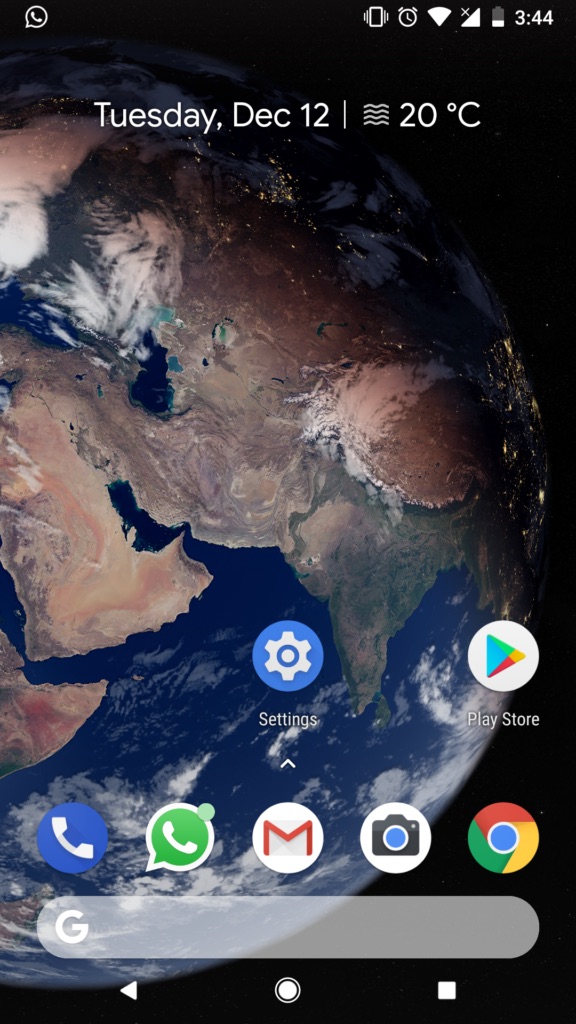 Moving across various screens and options reveals further. You'll start to notice that the notifications shade has become translucent giving a slight peak of what's behind it. But it appears a little distracting.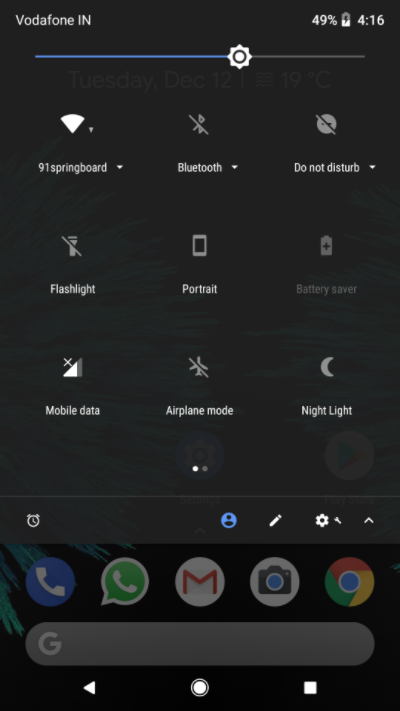 The navigation buttons now fade if they aren't used for two seconds. The Settings screen has also received a redesign with the color of the navigation bar going white.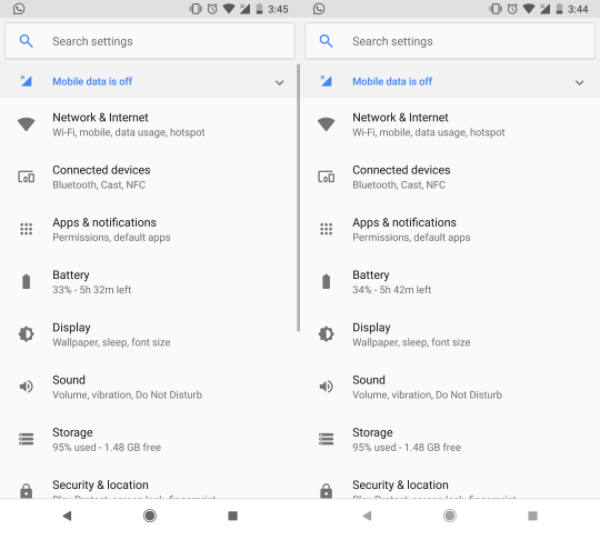 Also, the search option at the top of the screen, unlike the button present earlier, has now blown into a full-fledged search bar. It would have looked more streamlined if the search bar had rounded corners just like it's there on the home screen.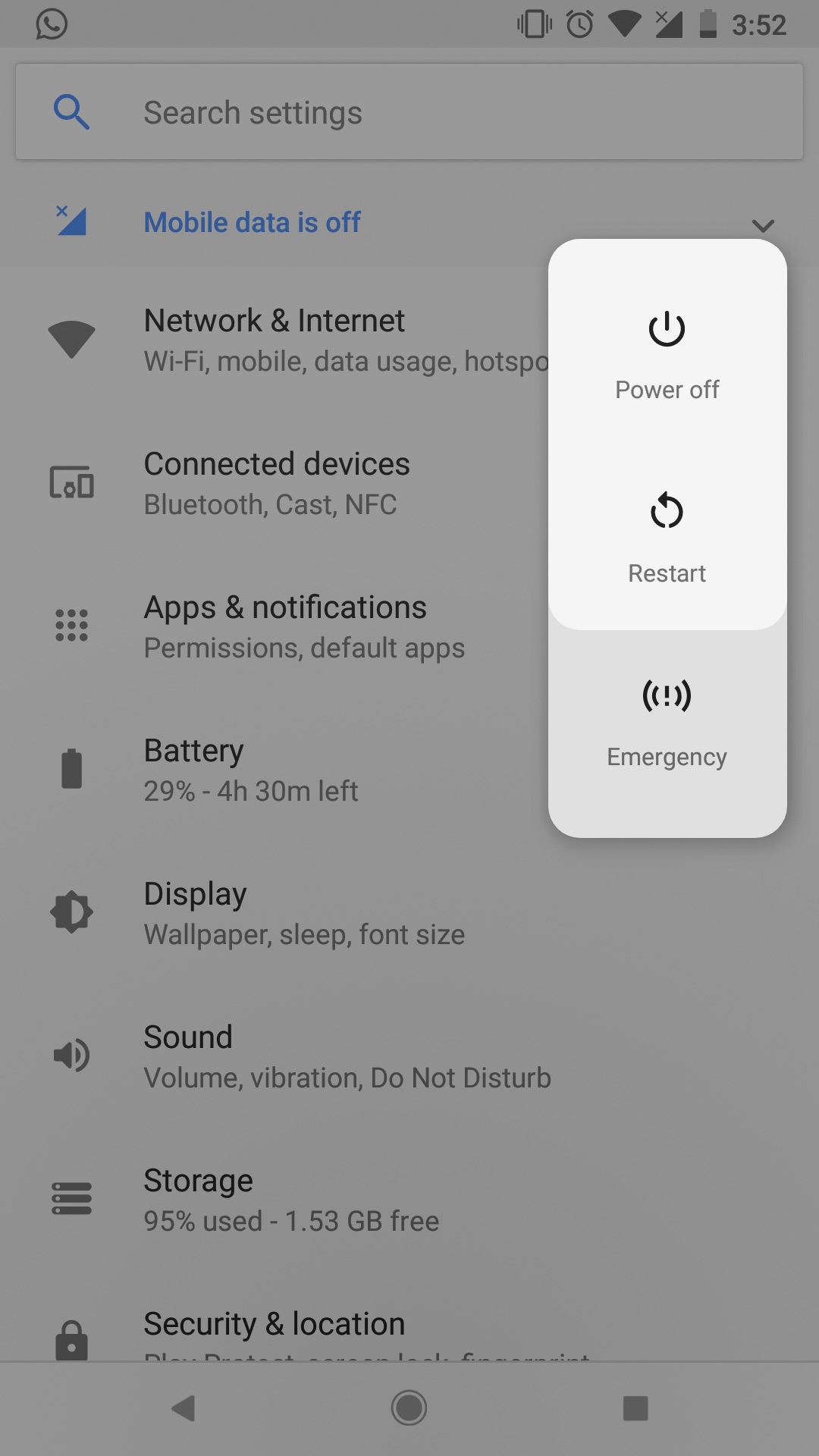 The Power Menu is also an area where you would immediately notice the visual changes. Another Pixel 2 feature from the lot to find it's way to Android 8.1 is the ability to change the theme automatically. If you choose a wallpaper with colors tending towards the dark side, the theme also changes to dark on its own.
Also, you'll notice that the notification panel and other things like some screen overlays have a slight tint of the color of the wallpaper you have. This is possible because of the new WallpaperColors API which lets apps send color information to the system UI.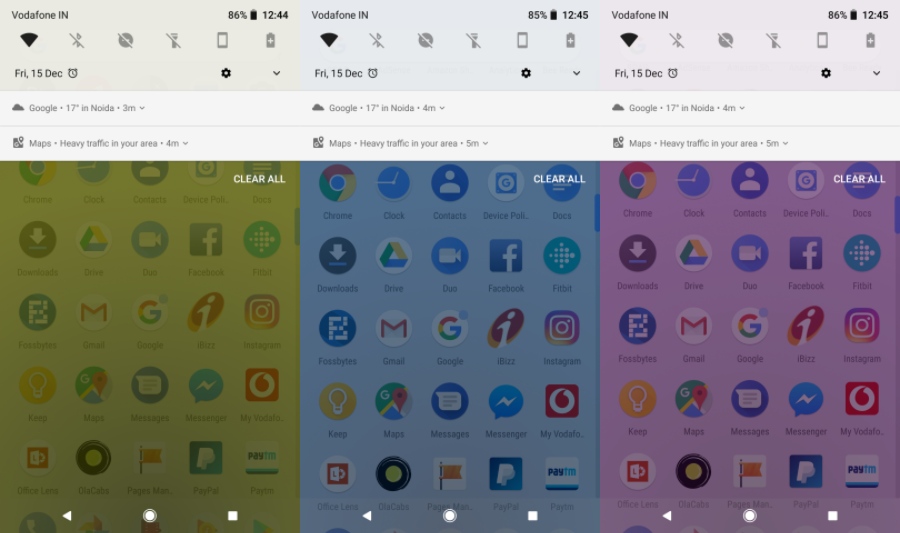 Another subtle change you'll notice in Android 8.1 is in the status bar. The icons displayed in the Android's status bar have rounded corners.

WiFi speed labels
It is one of the useful Android 8.1 features that many users would love. The list of available WiFi networks now shows whether the network is fast or slow by displaying 'labels' (Very fast, fast, OK, slow) below the name of the wireless network. This would help Android 8.1 users find fast WiFi networks with ease.
The network labels can be disabled by visiting Settings > Network & Internet > WiFi > WiFi Preferences > Advanced > Network rating provider. Choose None.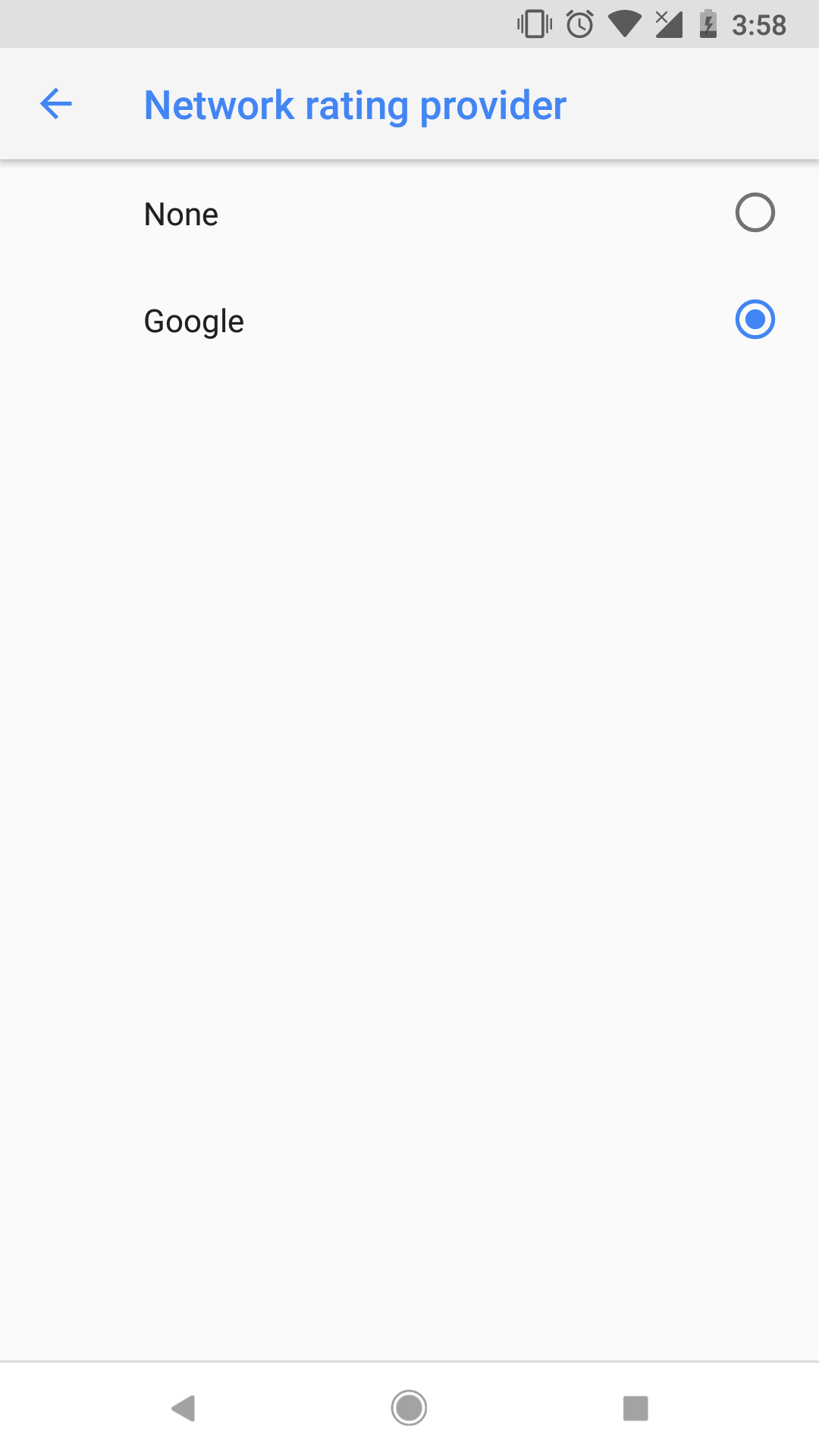 Bluetooth battery status
Devices running Android 8.1 can now display the battery level of Bluetooth-connected devices such as headphones, speakers, etc. The battery status is visible in the Notifications panel, tied to the Bluetooth icon. The Bluetooth menu also shows the battery percentage of the devices.
Android 8.1 on budget devices
With the release of Android 8.1, Google has tried to give a new life to their Android Go project. There is a version of Android 8.1 called Android Oreo Go;  edition; it's specially crafted to run on devices having less RAM and slow processors.
Android Oreo Go edition comes with memory optimizations for low-end devices and also specially optimized Google apps that use fewer data, memory, and space.
On-device AI getting better
Google has started to give a big push to enhance the AI capabilities of mobile devices. So, one of the Android 8.1 features is the Neural Networks API which provides on-device AI processing by working with ML frameworks including TensorFlow Lite, Caffe2, etc.
Hidden power activated
The release of Android 8.1 update has enabled the Google-designed Pixel Visual Core co-processor. What that means is that apps, other than Google apps, can take advantage of the chip's image processing and machine learning capabilities.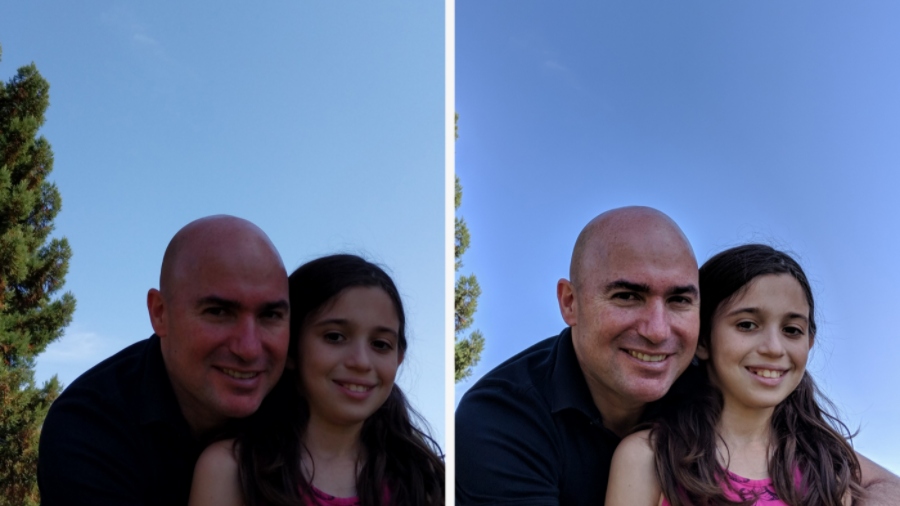 This brings HDR+ capabilities to third-party apps and results in faster image processing with reduced battery life. HDR+ is only one application of the Pixel Visual Core, Google will release more in the coming future.
Other changes
New easter egg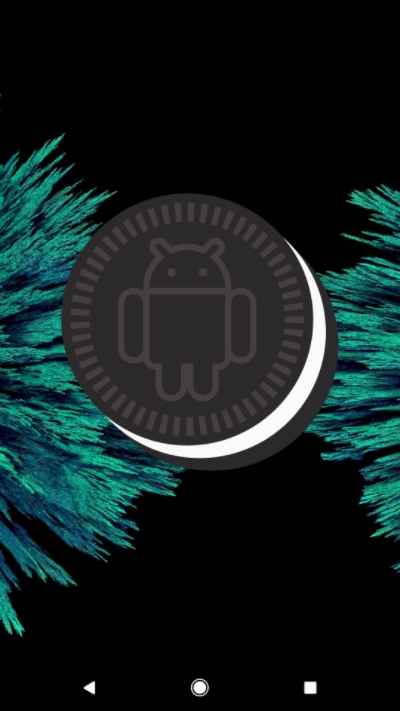 Android 8.1 Oreo's easter egg is an animated Oreo biscuit that turns into something else after several taps. You can check out what's new this time by tapping the version number multiple times.
One sound per second
As a part of the Android 8.1 features set, the apps now can only play one notification sound per second. So, even if you receive 50 WhatsApp messages (for instance, when you connected to the network after a few hours), there will only be one notification sound for all of them.
WiFi notifications
Another Android 8.1 feature is that your phone can throw notifications for public networks when available and the SSID of the network is displayed. The user can connect to the network from the notification itself.
Smart text selection
Android Oreo's smart text selection has received improvements in copy and paste tasks. When you long press a text, it automatically highlights the relevant words and suggests further actions.
What's fixed and what's not?
Android 8.1 also comes a plethora of bug fixes to improve Android auto Bluetooth connectivity, touchscreen sensitivity, audio improvements during video recording, and various fixes for stability and other things.
Talking more about Android 8.1 features, many under-the-hood changes aren't directly related to everyday users like us but contribute to improving the performance and capabilities of apps and the Android system. A good thing is the arrival of Android Oreo Go edition which would bring modern features to budget devices as well.
Currently, Android 8.1 update is being pushed to Pixel devices. It's unclear until when the users of non-Google devices would have to wait for Android 8.0 only, forget Android 8.1.
Users have started updating their devices and issues have started to surface. Some Pixel C users have reported about the loss of data after the Android 8.1 update. Fortunately, Google has been quick to fix the issue.
The device I was using froze for a couple of seconds multiple times. I don't know whether it's specific to the device or not. Also, some Pixel users have reported about multi-touch feature getting malfunctioned after the Android 8.1. The issue is more visible when playing which require multi-touch input more often.
What are your views on the changes and features in Android 8.1? Drop them in the comments.
What about Android P?
Google released the first developer preview of the next major Android version, Android P. It would be a big update in terms of security features and visual appearance. We'll get know more about the upcoming dessert in the coming days. Just like last year, Google is expected to drop the big details at the I/O developer conference.