It is in the transition stage from disc to digital streaming media service in video entertainment. Movie lovers have changed the way they watch movies from home DVD players to digital mobile devices. What's more, many people have begun to spend little money on new DVD discs or even no longer buy them.
However, although you can watch and enjoy movies and TV programs digitally, you may still have a lot of old DVDs with TV programs, movies and videos are collected in boxes, shelves and other corners. Isn't it a good idea to convert them into digital copies and store them on hard disks?
In fact, we have to admit that physical DVDs are indeed not as convenient as digital copies in this digital age. On the one hand, it takes up too much space making storing them a problem. On the other hand, it is easy to be damaged and broken, so converting it to digital files can help them prolong their service life.
In order to save space and effectively protect the contents of the DVD, it is necessary for us to use WonderFox DVD Ripper Pro to back up the physical DVD to digital files. It is a clean, fast and user-friendly DVD ripping tool that allows you to rip DVD collections to any format you want without quality loss. And it is safe and stable, we have tested it for several days, and it has been proven to be able to present the best ripping results at the fastest speed in every test.
Main features of WonderFox DVD Ripper Pro
Support rich output formats
As an ideal DVD ripper is expected, WonderFox DVD Ripper Pro is equipped with rich audio and video file formats to support DVD ripping, including common video formats such as MPG, MP4, AVI, MOV, VOB, WMV, M4V, MKV, 3GP, MS, M2TS, etc. and audio formats like MP3, AC3, WAV, OGG, AAC, DTS, MKA, M4A, etc. There are also some HD/4K video formats for users in need, including HD AVI HD MP4, HD MKV, HD MPG, HD TS, etc. It is more than enough no matter what format you want to rip DVD to.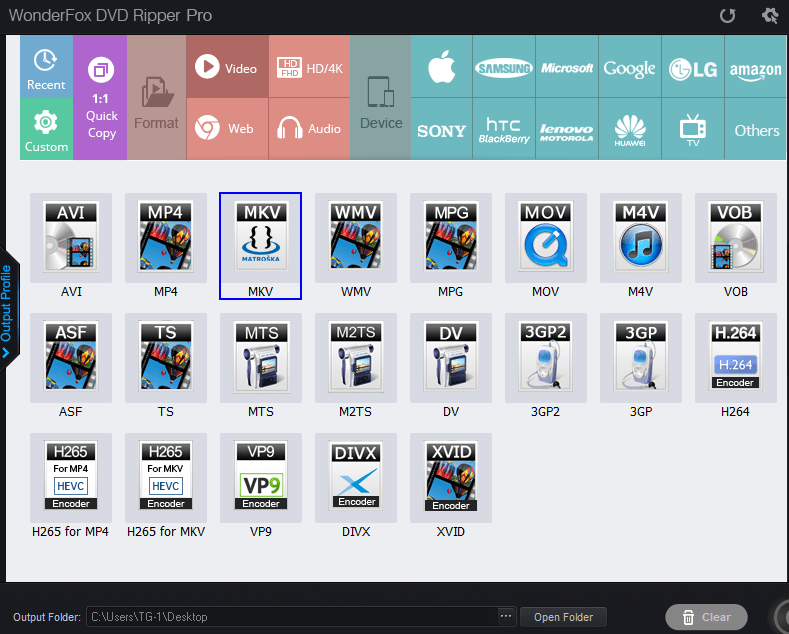 Unlock encrypted DVDs
It is difficult to copy a protected DVD because most DVDs come with encryption technology. Fortunately, there is nothing to worry about here, because with the help of WonderFox DVD Ripper Pro, you are allowed to easily rip any DVD by moving DVD DRM and bypass region code protection, DVD CSS, Multi-angle, RCE, Sony ARccOS, UOP, etc. In addition, it is constantly updated to actively follow up with the latest protected DVDs.
Watch your DVDs on different digital devices
The days when you could only view DVDs on a dedicated DVD player are gone. Now, WonderFox DVD Ripper Pro enables you to rip DVD collections to different portable and suspended devices, and watch them on phones, computers, tablets, laptops, game consoles and much more.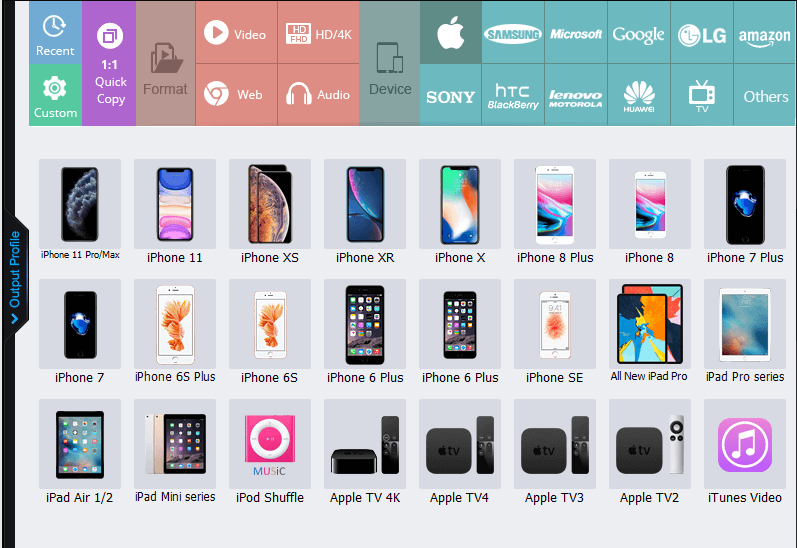 Fastest ripping speed and HD output quality
Do you know that your DVD collection can be ripped to common video formats within 5 minutes? Yes, there is not too much time to spend here. WonderFox DVD Ripper Pro is supported by the most advanced technology to balance the output quality and ripping speed. To put it simply, your DVD can be quickly backed up to a digital copy, but the fast processing speed will not cause any quality loss to the output file.
Prices of WonderFox DVD Ripper Pro
There is a free DVD ripper from WonderFox for you to try, but it has some irrevocable restrictions, the following is the price of the pro version for your reference:
Single license: which costs $29.95 for 1 PC, with lifetime free upgrades and technical support.
Discount pack: DVD Ripper + Video Converter, the original price is $69.95, but the current price is $39.95 for 1 PC (57% discount for summer sale), you can enjoy lifetime technical support and free upgrades.
Family license: only $69.95 for 3 PCs instead of $89.95, support lifetime technical services and upgrades.
Final words
Although digital media has become the mainstream way of entertainment, physical media is still available, especially for those fanatical DVD fans. However, due to its limitations, it is important to back up the DVD as a digital copy, this is what WonderFox DVD Ripper Pro is going to play. It is easy to use whether you are an advanced user or a novice because of its clear and simple interface, try it now to digitize your DVD library!