The modern tech world is mostly about content consumption and news reading. While it began with social networks and web browsers, it slowly became native to the devices as well.
Similar to Google's Discover feed on Android, Microsoft has come up with its own offering called News and Interests for Windows 10.
So, let's check out what the News and Interests feature is all about and what are its pros and cons.
What is the Windows 10 News and Interests Widget?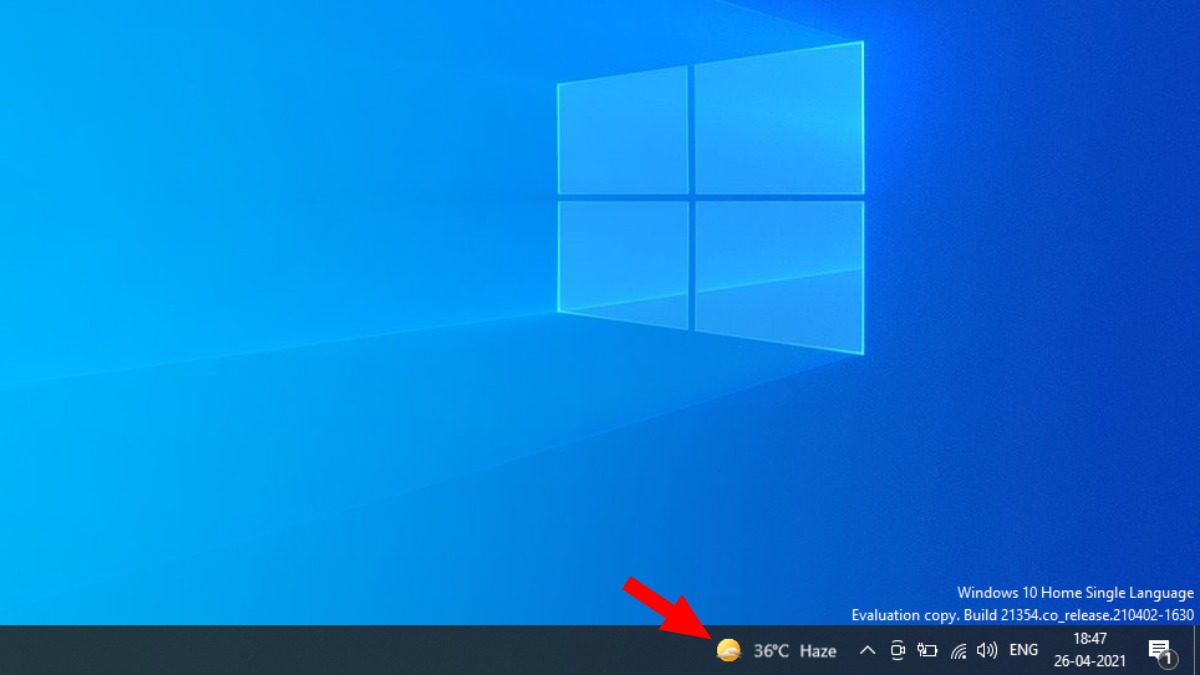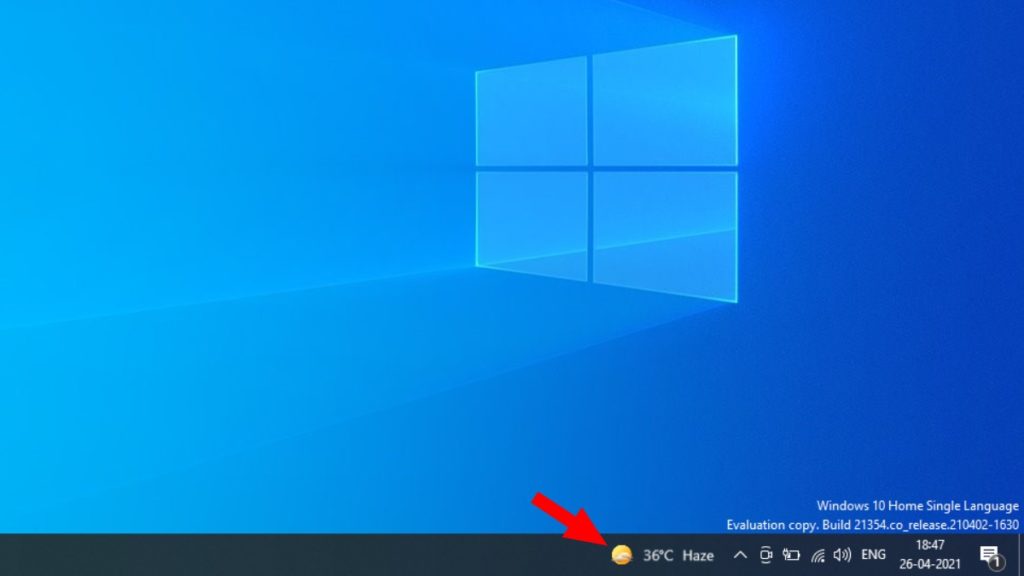 As the name suggests, News and Interests dumps the latest stories directly on your Windows 10 desktop. Of course, it uses Microsoft News to pull stories, but at least Redmond could have given it a better name.
You can find the new widget sitting in the Taskbar notifications area. There's a button that embeds a weather icon and shows the temperature in your area. Clicking on it opens a flyout screen that brings the real cake onto the table.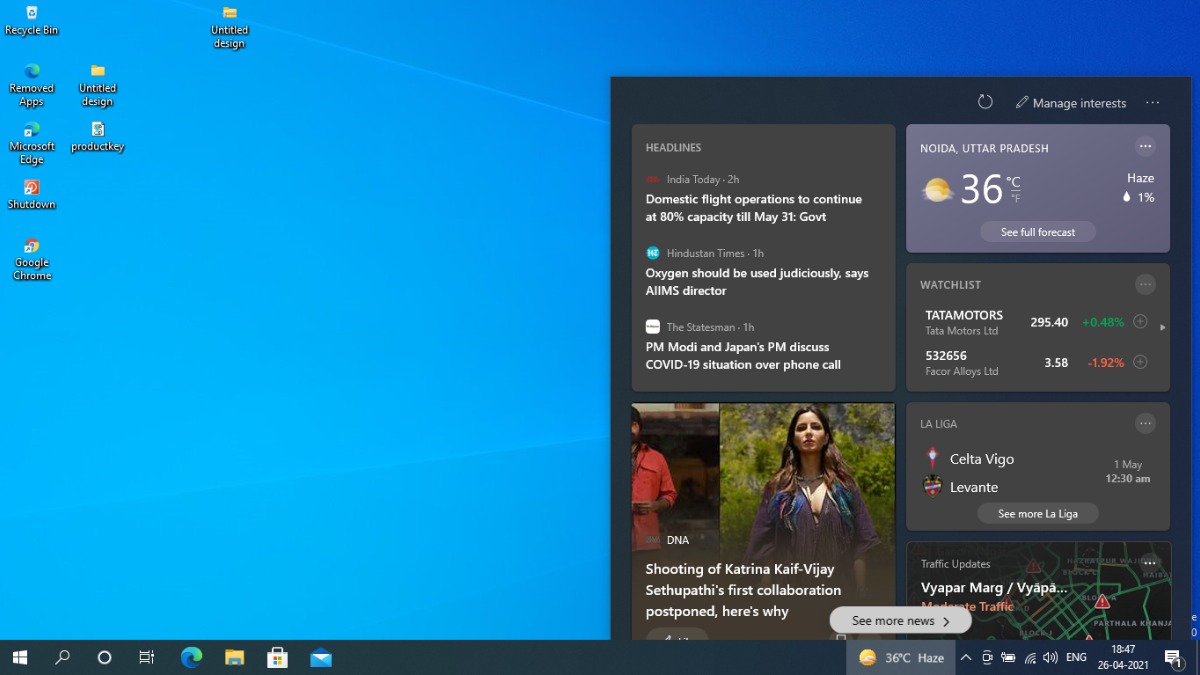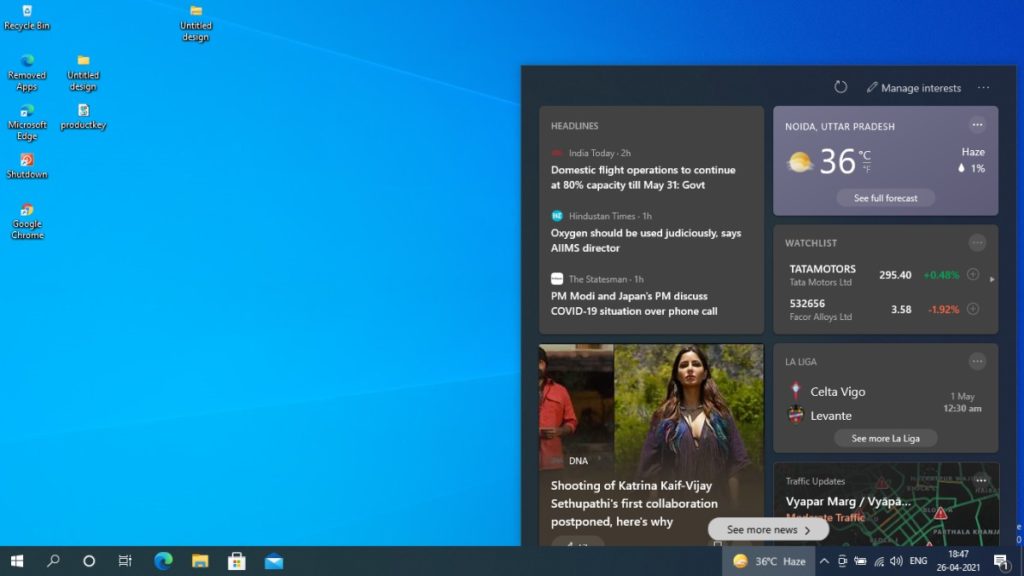 You can skim through the headlines and click on any of them to read them in detail, which then opens up in the web browser.
In addition to regular news stories, the widget also displays content related to other interests such as match scores or stock market updates.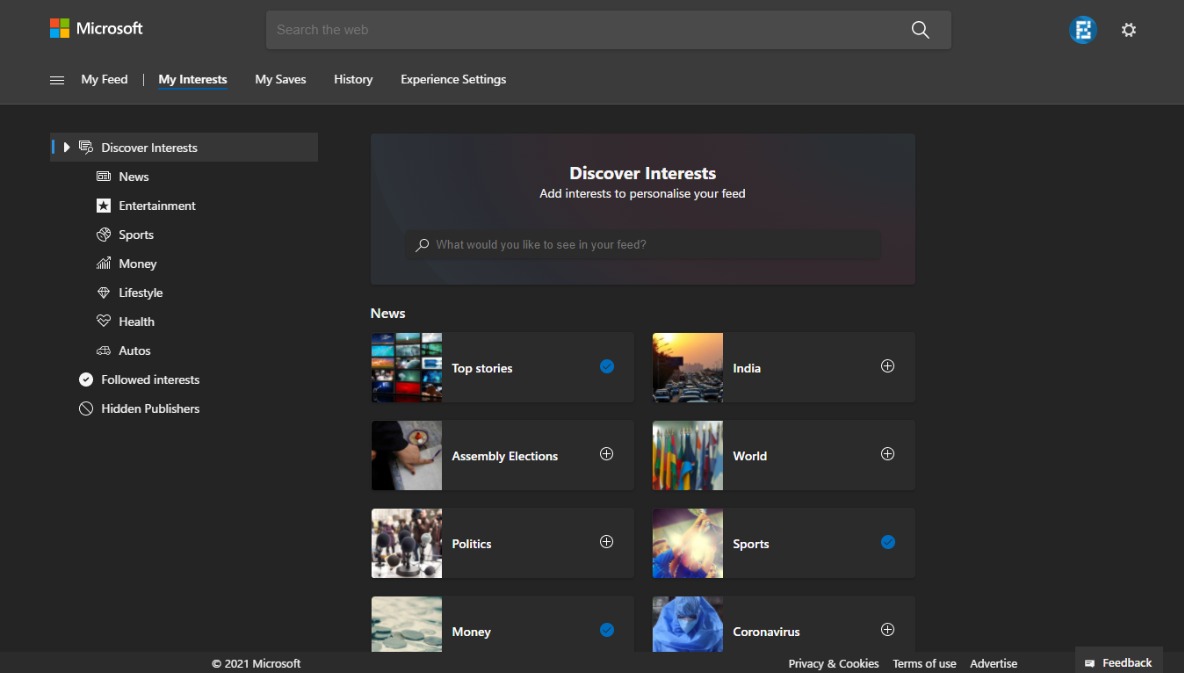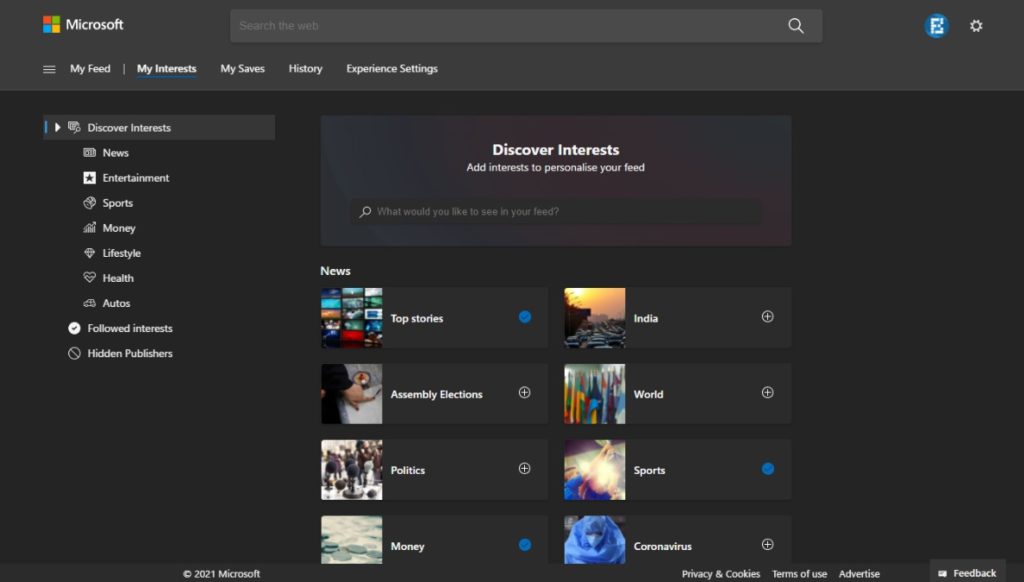 You can click on the Manage Interests option at the top to personalize the content according to your preferences. Clicking on it opens the MSN website in your browser where you can set your preferences.
In fact, the entire Windows 10 news feed experience is a combination of the flyout UI and the web version of it. If you click on the see more news button, it will open your feed in the browser instead of the UI itself.
One plus side is that it gives you more real estate to read your content and browse more topics at once.
You can mark a story as Read Later and Like or Dislike it if you want to see more or less related content to a particular story. You can hide a particular publisher if you don't like their content.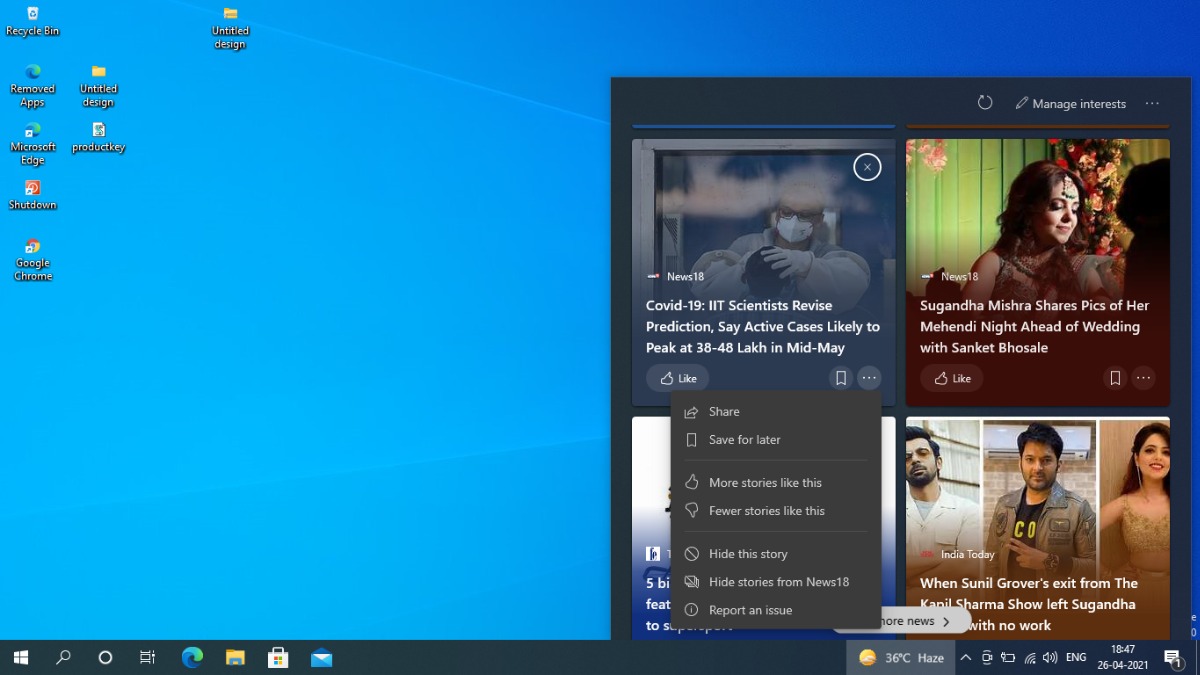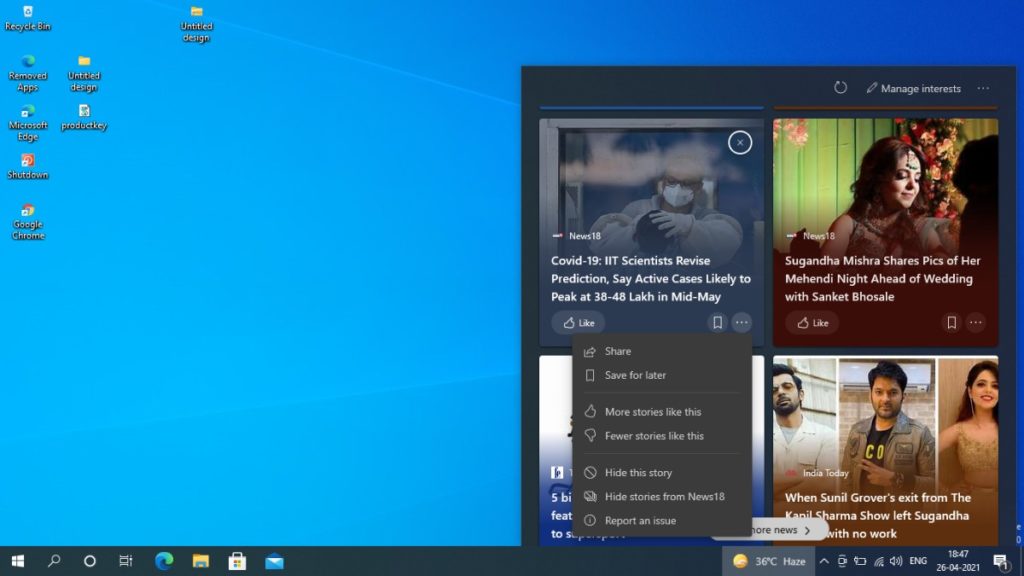 Overall, the Windows 10 News and Interests feed is a nice attempt towards utilizing Microsoft's consumer base of 1 billion Windows 10 users. Just like Google has done for Android; you can find the news widget on iOS as well.
Still, there seems to be some scope for improvement. For example, Microsoft should make the experience as native as possible instead of redirecting the users to the MSN website.
How can I get the News and Interests Widget?
The said news feed won't be delivered in the form of an app, but it's an inbuilt feature meant to be a part of the taskbar. Hence, a software update could bring it to you any time soon.
It's been being tested by Dev Insiders for a few months now and was released to Insiders on Beta and Release Preview. You have to be on one of these channels to get the feature on your device.
As per reports, Microsoft will bring the News and Interests toolbar to Windows 10 21H1 due for a release and to older versions 2004 and 20H2 as well.