Some owners of Pixel 3A and 3A XL devices had a happy, or rather surprising, moment when they realized that Google goofed-up badly.
As posted on Reddit, Google accidentally released a build of the monthly security update meant for July 2019. It is 79.8MB in size and comes with a label that says "CONFIDENTIAL INTERNAL ONLY." This clearly means it's an internal build and not meant for public release.
The build PQ3B.190705.003 mostly contains critical bug fixes and July 2019 security patches for Android Pie, according to its description. So all we can hope is that some eagle-eyed Pixel 3A user will be able to find something interesting in the update, although chances are not high.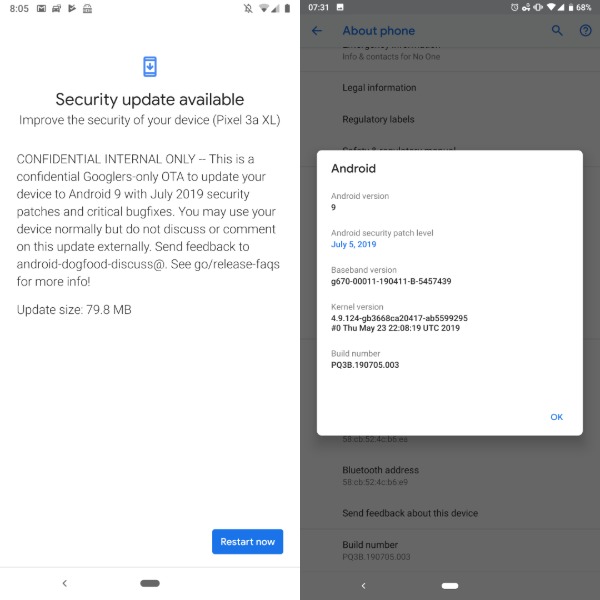 Also, as per the changelog, it's a 'dogfood' build which means it was being used by Google developers to test real-world usage conditions and find out possible issues. It's hard to say whether this build will qualify as a release candidate or not.
It isn't the first time the search giant has shown such careless attitude. In 2017, Google pushed such dogfood builds to some Pixel 2 XL users. A similar incident happened in 2016 as well, where Google accidentally sent an Android 7 internal build to a Nexus 6P device.
via BGR