Microsoft released Windows 10 April 2018 Update to their customers around the globe. Early adopters have started to report some Windows problems as they get their hands-on the feature update.
Update (12/05/2018)
PCs with some Intel SSDs crashing after installing April Update
Microsoft has started blocking the April 2018 Update for PCs running Intel SSD 600p Series or SSD 6000p Series. The reason, a bug is causing the devices to crash and enter a UEFI screen after a boot.
The company didn't disclose the details of the bug but said (via Windows Latest) installing the update "may cause performance and stability issues." A fix is on the way.
Concerned the users might want to delay Windows 10 Update for a while. For the ones who have on their devices, they can use the rollback feature go back to Fall Creators Update. The option is available until 10 days after the installation.
The older post continues from here.
The Windows 10 version 1803 issues known so far range across hardware and software. A popular among them is April Update users experiencing Chrome freezes (via MSPUser) more than ever. Some systems also become unresponsive when using "Hey Cortana" command.
Update (4/5/2018): Microsoft said they are aware of the issue and fix for will be out on May 8. For now, users with unresponsive devices can use the keyboard shortcut Windows+Ctrl+Shift+B. On a tablet, simultaneously press volume up and down buttons three times within 2 seconds. If Windows is responsive, users will hear a short beep and the screen will blink or dim while Windows attempts to refresh the screen.
Windows 10 April Update problems:
There are a number of components and features that people are unable to use or facing problems with after installing the April Update. Windows United has compiled a list of the known issues in Windows 10 April 2018 Update:
Delayed mouse reactions:
Some people are observing mouse movements and cursor speed different than before. The cause of this Windows April Update issue is not known.
Unusable microphone
In case you aren't able to use the mic on the device, go to Settings > Privacy. See if microphone access is allowed for apps. If you suspect there is something wrong with the hardware, the Sound also includes a tool to test the microphone.
Context menu doesn't appear
For some Windows 10 users, the taskbar context menu is missing. No solution for this Windows bug is available.
Edge browser can't start
On some PCs, Edge doesn't start even after doing a reset. The cause and solution of the problem are yet to be known.
Delay in Alt +Tab
There is a delay when people use Alt+Tab keyboard shortcut to switch between active apps.
Fixes for Spectre and Meltdown
Spectre fixes are already out for version 1709 (and earlier) in the form of microcode updates. But in April Update, it's unclear up to what extent these microcodes are available. It's suggested you should use a tool called InSpectre to review the same.
Diagnostic data
Some users see "Windows Insider Program manages this option" when they try to change the diagnostic data upload options in Settings > Privacy > Diagnostics & Feedback.
While this is normal in the case of Insider builds, it is also happening on the machines which were never a part of the Insider program. No solution to this Windows April Update problem is known.
However, the situation isn't much different than the past; that's why people are advised to keep their horses calm for a few days after a Windows 10 update releases.
What's wrong/broken in April Update's user interface?
Michael West, a concept designer, has spotted some inconsistencies in different areas of the Windows 10 after installing April Update.
Issues in the Settings app
The Settings app's new App volume and device preferences page has some weird issues. West says it feels like it got "half designed and then forgotten by its team." When the window is at its default size, the way the content wraps is a bit odd.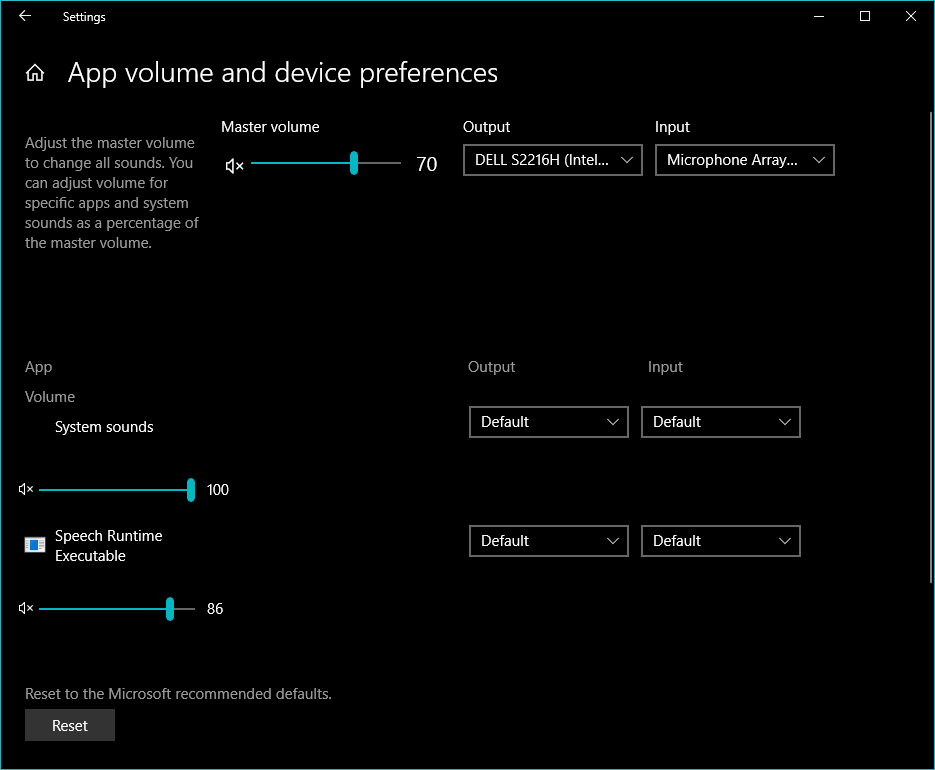 On some pages in the Settings app, there are huge gaps between the title and the content. For instance, here is a screenshot of the Shared Experiences page.

Another unusual thing in Windows 10 April Update is the standalone Phone page in the Settings app with just one category. It could easily be added to the Devices page.
One possible explanation for this is Microsoft might want to promote their cross-device sync feature that lets people receive smartphone notifications on their PC.
Windows Defender problems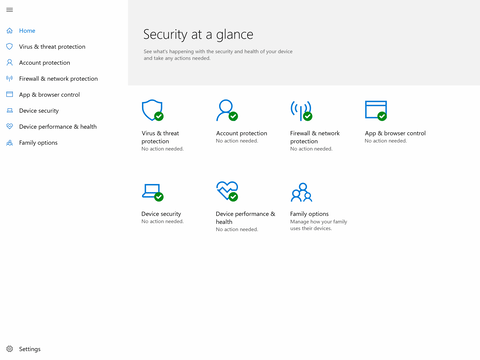 The Windows Defender Security Center (WDSC) has a "glaring bug" that makes it look like some poor HTML website. When you hover the mouse over a tile, other tiles get displaced.
Also, when you change the system theme with the WDSC window open, the hamburger menu behaves unexpectedly with the text becoming practically illegible. It seems the Windows system doesn't change the color of the text, no matter you switch from Light to Dark or Dark to Light.
Windows Shell issues
West has also noticed that the shadow effect is missing for many flyouts in Windows 10 April Update, including Battery, Network, Volume, Ink Space, Action Center, and Clock.
An April Update bug, although it has been fixed in the release preview builds, has managed to get shipped with the final build pushed to the users. The Reveal effect often breaks for certain UI elements, leading to no borders showing up.
There is a fluent design-related issue in the Start Menu and Action Center as well. The two tend to lose their acrylic effects as they're opened and closed. This Windows design problem is visible when the content behind is "busy." For instance, when open/close the Action Center when a video is playing.
How is your experience with Windows 10 April 2018 Update? Drop your thoughts in the comments below.