An anime science fantasy movie – "Belle," has been the talk of the internet for the past few days. Belle is the futuristic version of the celebrated French title 'The beauty and the Beast.' The anime movie was also featured at the Cannes film festival in July 2021. For those wondering where to watch Belle online, this streaming guide will help you.
Belle is one of the most anticipated anime, directed by Mamoru Hosoda. For the uninitiated, Mamoru Hosoda is one of the most acclaimed anime movie writers from Japan. With movies like The girl who leapt through time, The Boy and the Beast, and Mirai under his name, Hosoda has become a hugely popular name in the anime world.
What is Belle about?
As talked bout earlier, Belle is a futuristic take on the classic The Beauty and the Beast. The film's plot revolves around Suzu Naito, a seventeen-year-old high school student living in the Kochi prefecture of Japan. Meanwhile, Belle features a meta-like VR world called "U," which everyone on earth can join. The VR world – U automatically generates avatars for whoever enters it based on their biometric information.
While Suzu is a not so popular girl who loves to live by herself in the real world; however, in virtual reality – U, Suzu is a world-renowned singer. In addition, where Suzu faces trouble facing people in real life, in U, she expresses herself freely.
The plot of the anime movie Belle is a satire on today's generation, where everyone is comfortable in their online versions. Furthermore, where everyone is comfortable in their online avatars rather than the real world. Belle makes us realize why the Academy Award-nominated Mamoru Hosoda is a beloved personality in the anime world.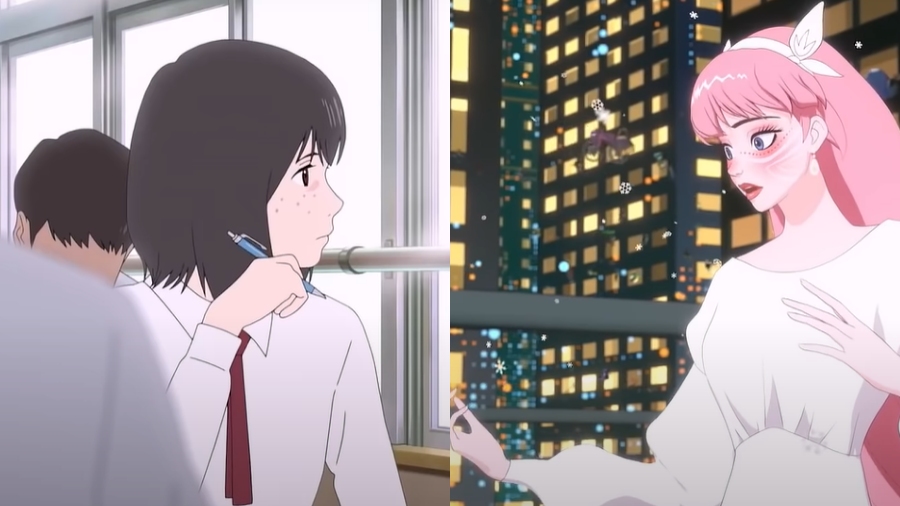 Meanwhile, do check out our article on the list of legal anime streaming sites here!
Where to watch Belle online?
Now for the part for which most of you are desperate to know. While the movie is released across the US on January 14th, 2022, in IMAX theaters, there's no information on watching the movie online. For those wondering if Belle is on Netflix, it is not.
As of now, the movie doesn't have a release schedule for any online platform, including Hulu, Amazon Prime Video, Crunchyroll, Funimation, or Netflix. The only option as of now is to watch the movie in theaters; that too, only in the US. There's still no information on a global release date of Belle.
Moreover, TOHO animation, the producer of Belle, has released no statement about the movie's global release or release for any OTT platform. Lastly, considering the movie will take some time to release online, we encourage our readers not to engage with any illegal means to stream Belle online.