Continuing the recent spree of adding new features, WhatsApp is now reportedly working on voice message transcripts on iOS. The feature is currently under development and could soon make its way to WhatsApp Beta on the App Store.
Until now, WhatsApp hasn't implemented any similar features in its public release. Interested Android users have had to install third-party apps such as Transcriber For WhatsApp to get this functionality. However, with reports of iOS development underway for this feature, Android could also see the same in a future update.
A few days back, WABetaInfo – a trusted source for WhatsApp insider updates – broke the news of a built-in transcriber feature. It explained that the voice messages wouldn't go to WhatsApp or Facebook but Apple instead. In turn, the iPhone maker will use its voice recognition technology to create the transcripts.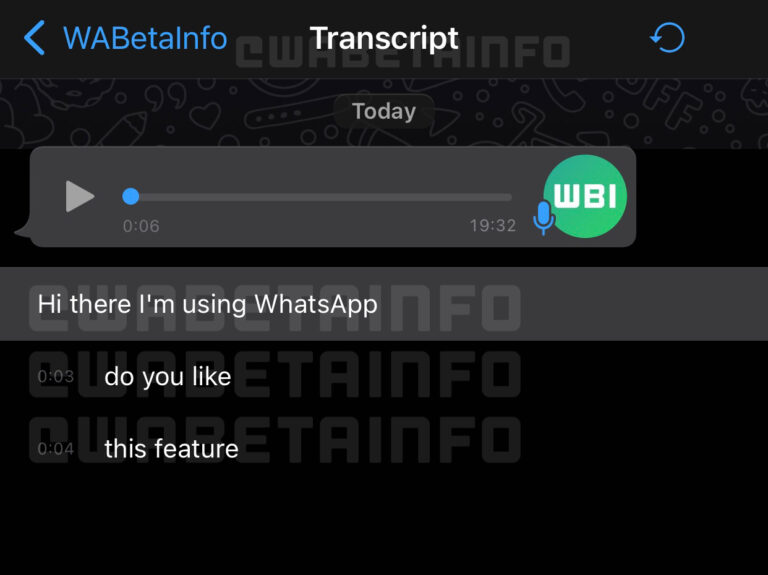 Moreover, it's worth remembering that this voice data will be anonymously shared with Apple to improve its AI proficiency. Since this would be an optional feature, the app won't force you to share your voice message data in exchange for transcripts. However, if you decide to go ahead, you will first have to grant the relevant permission to the app.
When you accept a permission request and transcribe a voice message, the transcript will show up along with audio timestamps. WhatsApp will save this text to your phone locally so that you can easily re-open it next time.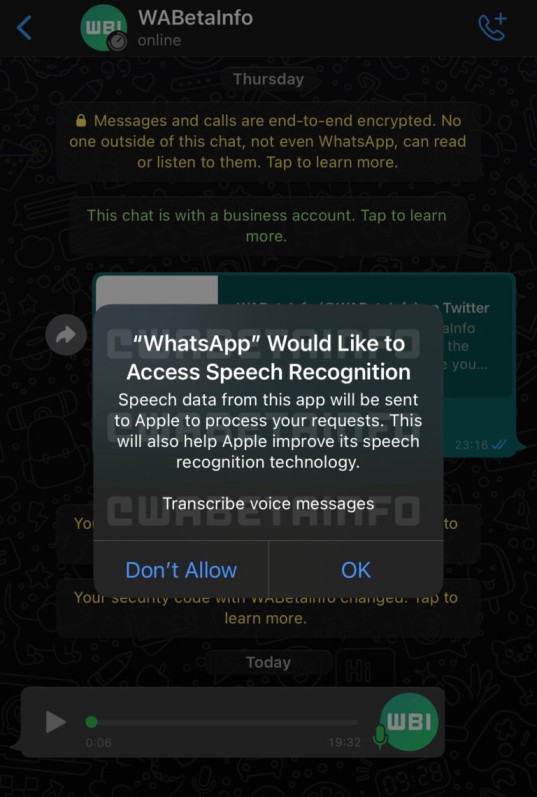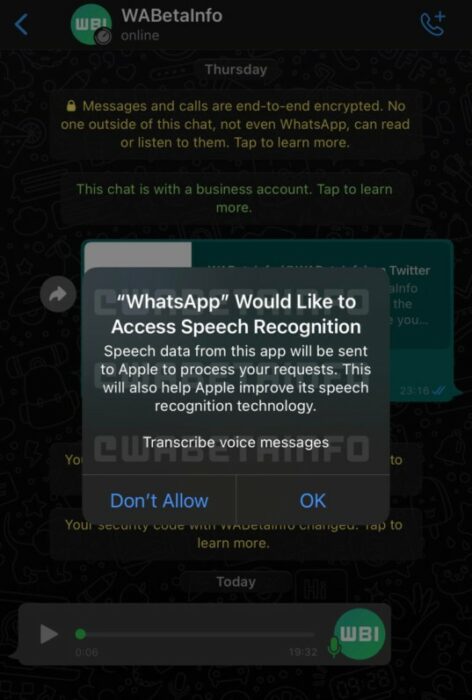 This feature should be useful when we are in situations where we can't listen to voice messages properly. For instance, when using WhatsApp in a noisy environment such as a busy train station. Or when listening to music while checking WhatsApp. Don't count out talking on the phone while texting, either.
When Will Voice Message Transcripts Come To WhatsApp?
Right now, the developers are working swiftly to ship it for beta testing on iOS. But unsurprisingly, rather sooner than later, we could see reports of something similar for Android devices as well. Once the transcript feature passes the development and beta phases, it should arrive on both platforms without a doubt.
What do you make of this under-development feature? Would you rather listen to voice messages or prefer to read them? Pick a side in the comments below.