Hyundai is acting exactly as per its motto, "new thinking, new possibilities". We are saying this because employees of a Hyundai showroom in Brazil did something very surprising. Recently, some good lads in Hyundai Serra, ES located in Brasil adopted a street dog and made him a part of the Hyundai family. The doggo is named Mr. Tucson Prime, however, it's unknown who named him.
Not only this, but they also made Mr. Tucson a proper salesman and honored him by creating his official ID card. Prior to this, Tucson was just an ordinary street dog who used to roam around the showroom. However, thanks to the people in the showroom for providing a quality life to Tucson. Due to his friendly and playful nature, Tucson is loved by all of his colleagues in the showroom. According to a World of Buzz report, Tucson is also the outlet's ambassador and model.
Citizens Praising People Of Hyundai Showroom For This Act
Images of Tucson show him as a responsible and friendly salesman and he is going viral on social media platforms.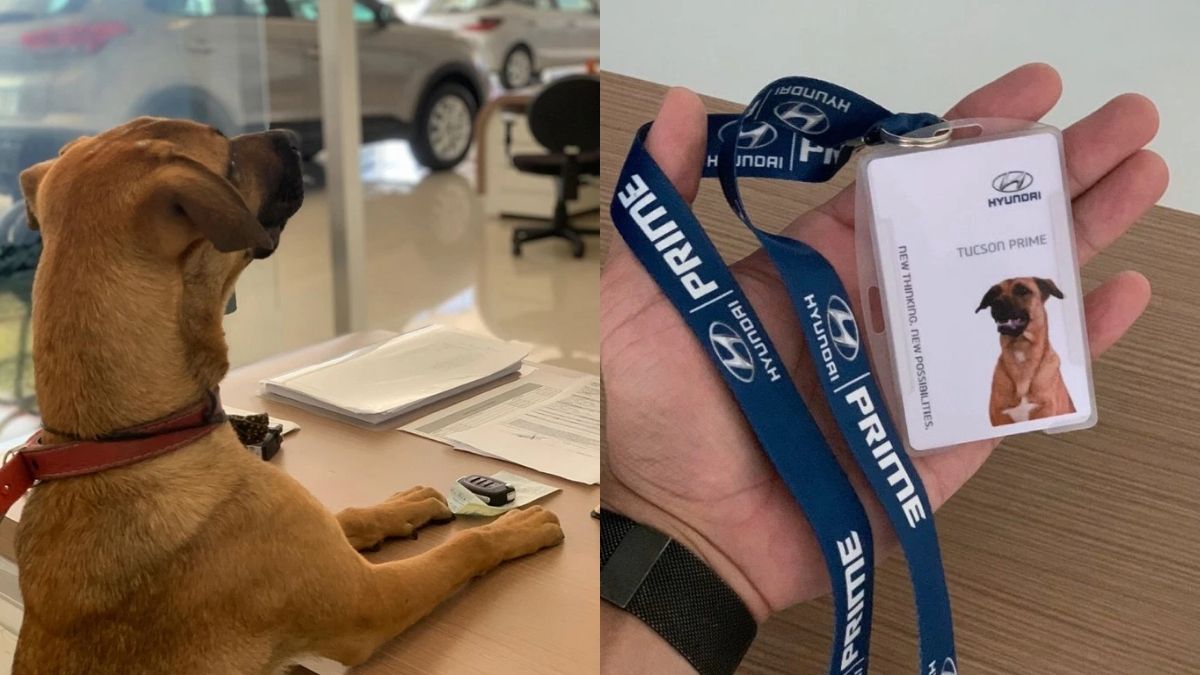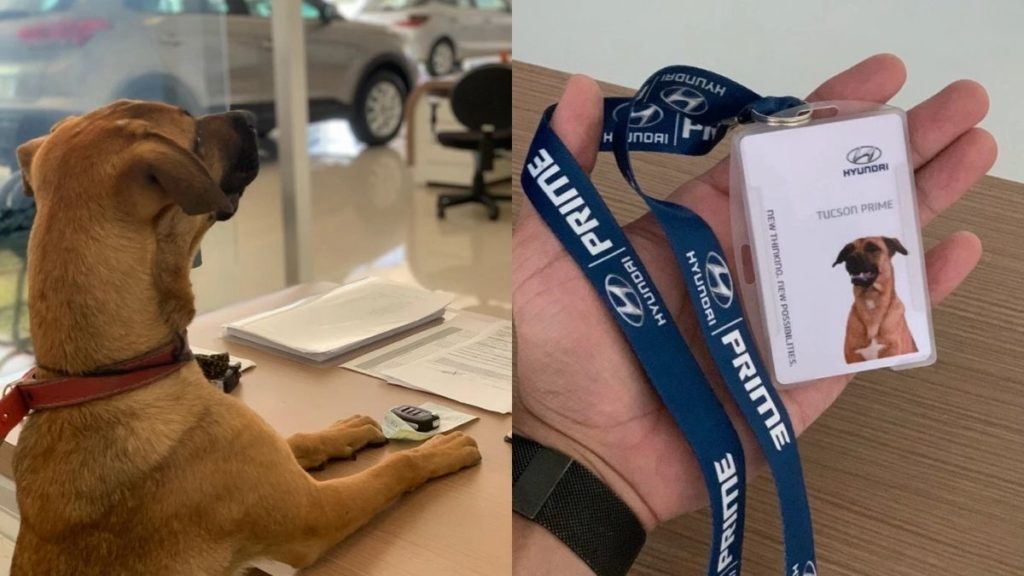 The news went viral over the internet after it was shared on social media platforms. Recently, the official account of Hyundai Motors Brasil on Instagram shared a post introducing their newest employee. Additionally, Tucson Prime also has its own Instagram handle with over 42,000 followers.
Apart from this, the employees in the showroom made sure to deworm, vaccinate, and shower him to maintain proper hygiene levels. Mr. Tucson also has his own home inside the showroom.
Though it might be a Cynophilian act based on kind intentions, it embraced the image of brand among masses. Citizens are praising this act of kindness and again it represents the motto of the brand which says, new thinking, new possibilities.
Anyway, share your thoughts about Mr. Tucson in the comments section below.