Continuing its fight against fake news, WhatsApp has now launched a tip line in India prior to the General Election in the country.
The Checkpoint Tip Line, launched in collaboration with Indian start-up Proto, Dig Deeper Media, and Meedan, allows users to report any fake or derogatory pieces of information on WhatsApp by texting on the WhatsApp number +91-9643000888.
Following this, users are required to send '1' to WhatsApp to verify the message he or she wants to get checked.
Upon receiving the message, Proto's service center will verify the sent message and categorize it as true, false, misleading, disputed or out of scope, along with relevant additional information. Furthermore, it will let the users know of the type of message.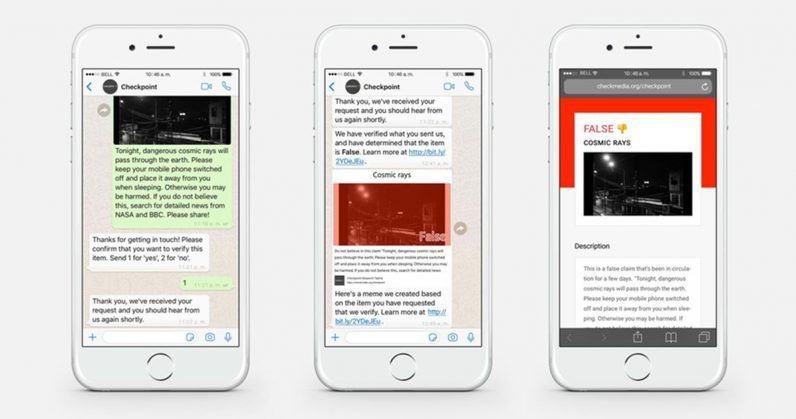 Additionally, the tip line can be accessed in four different Indian languages, namely Hindi, Telugu, Bengali, and Malayalam, along with English.
Just after April Fool's day (which is no more fun given the intensity of fake news globally) and ahead of the Indian elections, the move by WhatsApp seems like a good idea as the platform is most likely to be used for the spread of propaganda.
For those who don't know, WhatsApp is also hosting workshops in India (with NASSCOM) with an aim to educate users about fake news and train them to eliminate fake and hoax news completely.
Additionally, WhatsApp is soon to get new features contributing further to the fake news battle.
What are your thoughts on the same? Comment below and keep visiting this space!