Renowned smartphones from OnePlus, Nokia, & Xiaomi are often compared with premium smartphones, with its users boasting about these devices' extraordinary battery performance.
Now, a website named DontKillMyApp.com, launched by the Urbandroid team, is trying to bring out the truth behind the unnatural battery performance of these devices.
The website lists top OEMs of the market that employ cheap tactics to limit background process, bringing out extra juice out of the device's battery.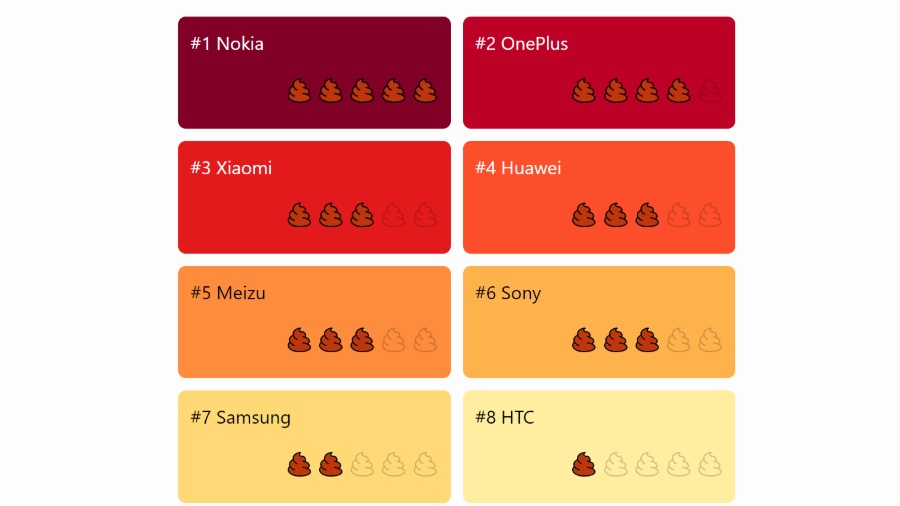 The biggest offender in this case is Nokia, which uses a sneaky "Battery protection" app that kills all the background processes within 20 minutes the screen is turned off. Jiri Richter, from the Urbandroid team, told Android Police that Nokia's shameless tactics are the reason the team had to come up with the project.
According to Don't kill my app, the second biggest offender is OnePlus. The site claims that many apps on OnePlus 5 and OnePlus 6 face difficulty in working correctly because of UI's critical background limiting.
The page also serves mouthpiece for hundreds of app developers whose Android apps are affected by such shady battery saving tactics. They want users to know that smartphone vendors are possibly to blame when their apps are not performing as expected.
Similarly, we have often told that abruptly killing apps is not a wise option for saving battery, since it can lead to glitches in the app.