WhatsApp is all geared up to fight fake news, as evident from all the steps it is taking, especially in India. Adding to all its efforts, the messaging app will soon get hold of new features to further its aim.
According to a report by WABetaInfo, WhatsApp is soon to introduce an update for Android users which will include two new features as part of the WhatsApp Beta version 2.19.80.
The first feature is the Forwarded Info which will tell users of the number of times a message has been forwarded.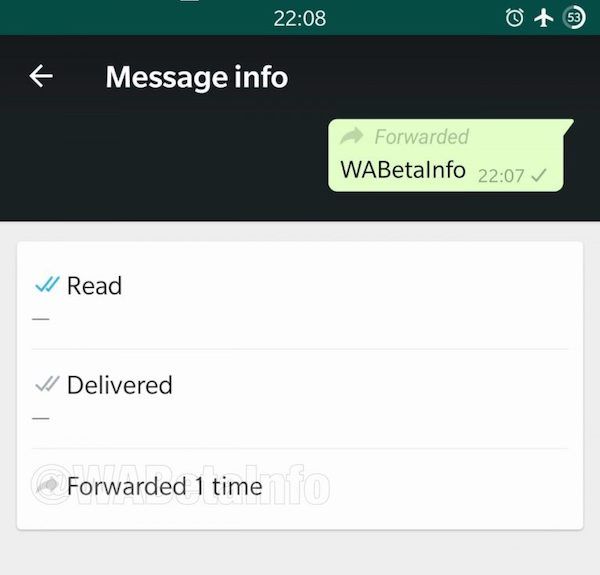 Users will be able to get the numbers by clicking on the Message Info option. However, the information will only be available for the messages that have been sent.
Therefore users are required to forward a message, long-press the message, tap on the Info icon, and the number of times that message has been forwarded will be displayed below the "Read" and "Delivered" options.
The report also mentions that a message sent more than four times will be tagged as a "frequently forwarded message," and to know the frequency of the message, you can use the Forwarded Info feature.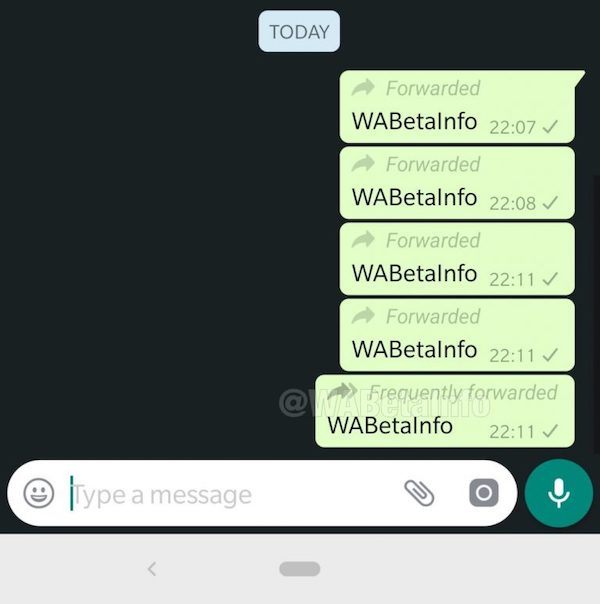 The Frequently Forwarded feature will label messages with a new mark which will read "Frequently Forwarded."
These features will be helpful in tracking the infringing groups that try to spread propaganda by forwarding fake news in messages.
The Forwarded Info and the Frequently Forwarded features are expected to arrive soon on WhatsApp for Android. However, there is no word on when exactly the features will be available.