WhatsApp is seemingly working on a new feature that will make reporting messages more private and secure. This comes after a recent revelation that WhatsApp's content moderators could see your recent chats when reporting an account. The company took a lot of flak due to such a lack of discrepancy in its end-to-end encryption.
According to WhatsApp, when you report an account, the moderators receive the most recent messages sent to you by the reported user or group. Meaning they have all the information on your recent interactions with the reported user. The company is now working on a new and concise method to minimize such user privacy violations.
WhatsApp Message Reporting Feature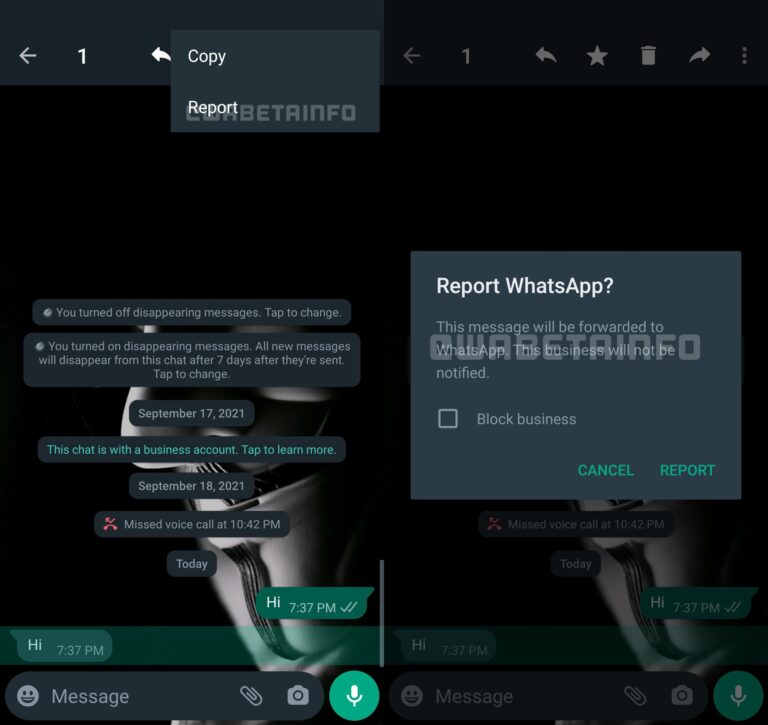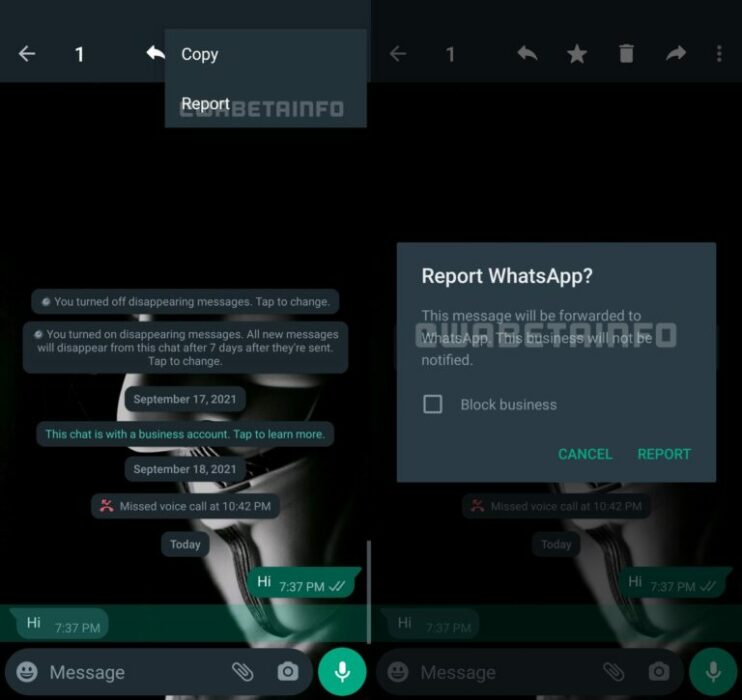 As reported by WABetaInfo, this new feature allows you to report a single message, whether it's from an individual, group, or business account. Previously, when an account was reported, moderators could access the reported message and the previous four before it.
This new system will make it more private to report other accounts. It seems to be a better alternative to the contact reporting system right now. The feature is currently available on the Beta version of WhatsApp. There's no telling when it will make its way to a stable build.
To use this feature, a person must select a message, click on the 3-dot menu, and press 'Report.' After that, you can also block the account from which the message was sent. Recently, WhatsApp has been adding more and more privacy features to the app.
This is likely to make up for the controversial changes the app has made to its privacy policy. WhatsApp previously received a lot of criticism for introducing a privacy policy that weakened its overall privacy. While the policy is out now, you can check out our list of WhatsApp alternatives if you want to make a switch.