If you want to discover some weird games for Android and iOS, this is the list for you. These games will waste your time like anything, and you'll probably get hooked to one or many of these. I say so with confidence because I have these games on my phones, and I can't stop playing some of them.
In this list, I'll give you some of the stupidest games you can download on Android and iOS. So here are the top 10 weird games for Android and iOS that you can get right now and start killing some time.
1. Doofus Drop
Bicycle full speed into a trashcan, wreck the bike, and fall off the cliff while farting to go further. That is the simplest way I can describe Doofus Drop. This falls somewhere in the category of stupid games and weird games mixing at a satisfactory sweet spot.
However, Doofus Drop is a weirdly addictive game and you can spend hours perfecting your fart timing. It is available for Android as well as iOS.
2. Weird Guys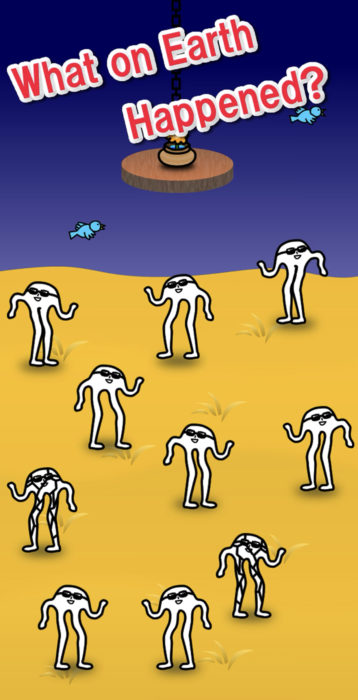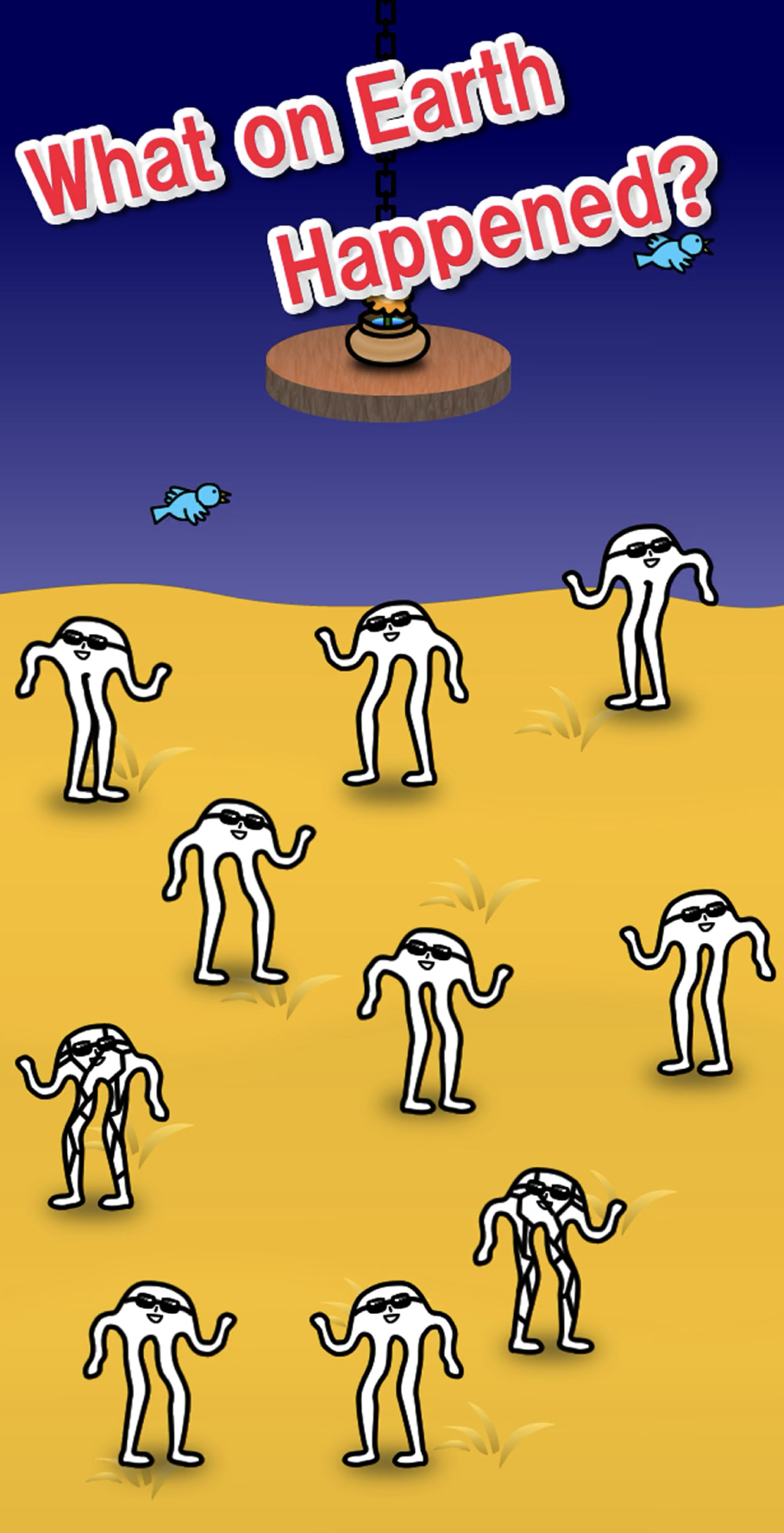 True to its name, Weird Guys is a game about weird guys. The game is as simple as it gets. There's a flower hanging in the sky, and weird guys are coming out of everywhere to take that flower. All you have to do is tap on the weird guys to turn them into coins, use the coins to upgrade the flower, and use the flower to attract weirder guys.
Again, this is a weird and stupid game but you'll end up spending some time on it once you start. You can get Weird Guys on Android as well as iOS. If you think the last sentence is weird, check out the download buttons below.
3. Daddy Long Legs
In this game, your player is a spider with extremely long legs, and you have to stilt walk it. If rage quit is your thing, better stay away from this game, or you'll end up tossing your phone for good. The only thing I don't like about this game is the ton of ads it shows every time you crash. However, you can always pay a one-time fee to get rid of ads. It is available for free on the App Store and the Play Store.
4. S.M.T.H.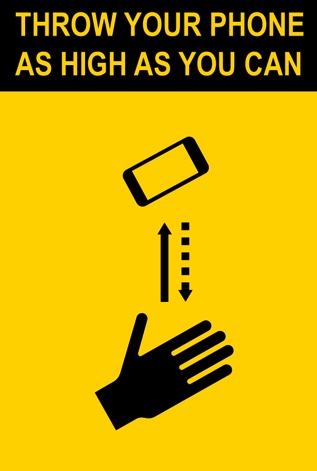 You might've heard about this one before. S.M.T.H. or Send Me To Heaven is a game that literally sends your phone to heaven, or at least gives you a chance to try. The goal is to open the app and toss your phone into the sky. The higher you throw, the higher the score. You can compete against other players listed on the leader board.
On the bright side, you'll be a pro at catching phones, probably after breaking yours first. S.M.T.H. is an Android exclusive and you can get it on the Google Play Store.
5. Places I've Pooped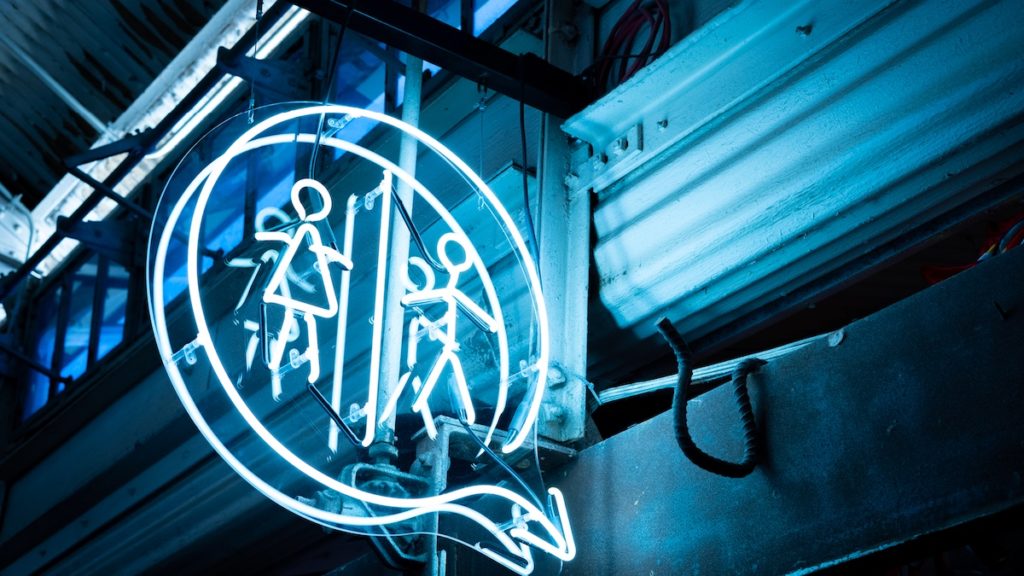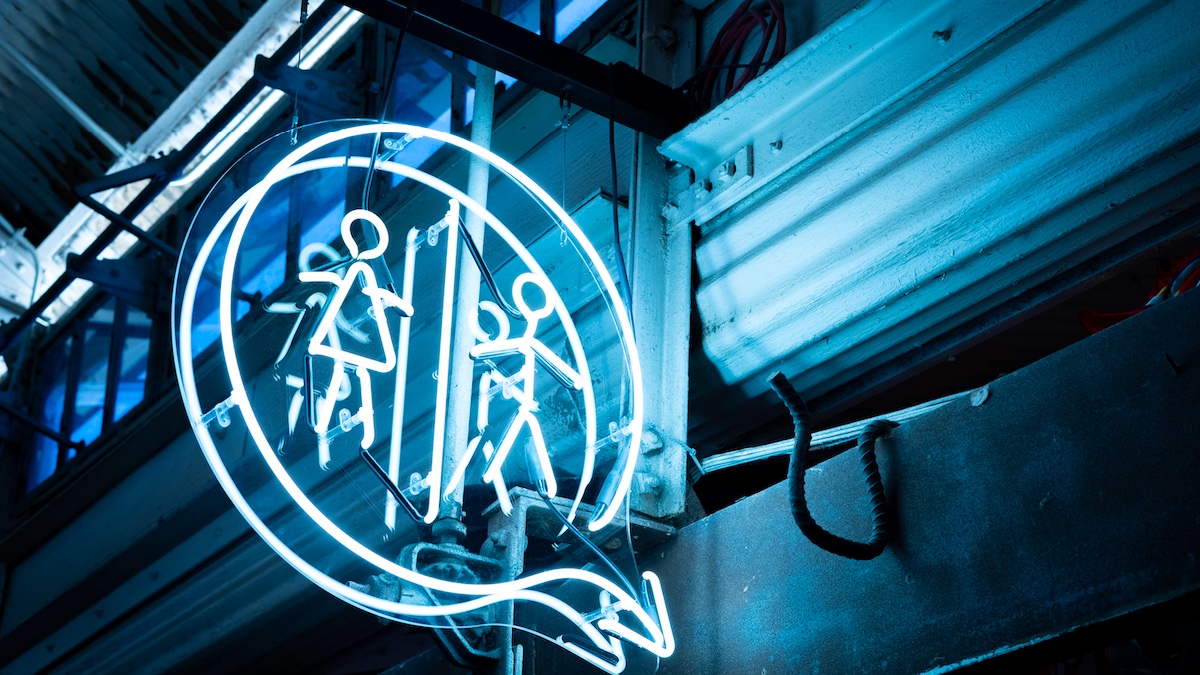 If you're looking for fun games to play with your friends, this takes it to a whole new level. Places I've Pooped lets you put a pin on every place you've relieved yourself. Not just that, your friends get a notification when you "mark a territory," and you get notified when they do the same.
I can't say if the idea of the game is to make comprehensive maps of toilets or just be one among the weird games for iPhone. That said, this one is an iOS exclusive and comes with a one-time in-app purchase to remove the ads.
6. Plumber Crack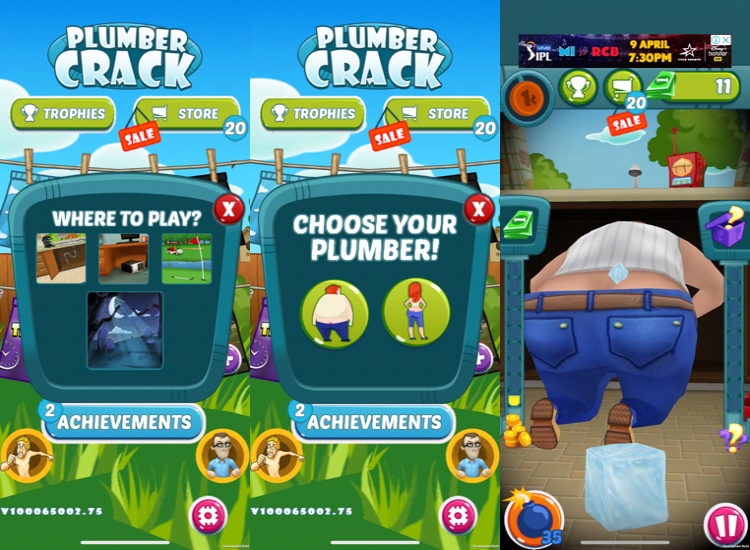 Because, why not? Plumber Crack is a game that lets you toss ice cubes into a plumber's buttcrack. The developers had enough sense of humor to label it as a 'simulation' on the App Store, as if it's a practice for when you have to call a plumber. All in all, it is a great game and lets you kill time easily. You can get this game for Android as well as iOS from the buttons below.
7. Paper Racing
Some of you will tag in the casual fun games segment, but I'm not a monster, so this one is among the weird games for me. Phones and computers do save a lot of paper, but this game saves toilet paper. It is so because if you go all Mad Max on your toilet paper rolls in real life, you'll be the one rolling them back.
Paper Racing is a game that challenges you to quickly unwind a virtual toilet paper by violently scrolling your phone's screen. At this point, I don't think there's any other more fun or better way to kill time. This game is available on the Google Play Store, but there's an App Store version too, created by a different developer but pretty much the same thing.
8. Happy Wheels
No, I am not excluding one of the most grizzly yet addictive games of all time from this list. Happy Wheels is a nightmare and one of the crazy games out there. The idea is that the stages try to kill you in as many creative ways as possible while you rush to save the unsavable. This too, like any other utterly meaningless app, is available for both Android and iOS.
Disclaimer: It is an utterly gross game and involves occasional mutilation of virtual babies. Download and play at your own discretion. For reference, watch the PewDiePie video above.
9. Getting Over It
If you end up smashing your phone in a fit of rage quit after this game, I am NOT responsible. Getting Over It is one of the most irritating games I've ever played. I can't describe it any better than the official video on the Play Store page of the game. I've embedded it here for reference.
It is a paid game and will cost you $5.78 (Rs 430) for Android and $6 (Rs 449) on iOS because why should operating systems come between your phone and the brick wall you'll throw them into.
10. Shake Me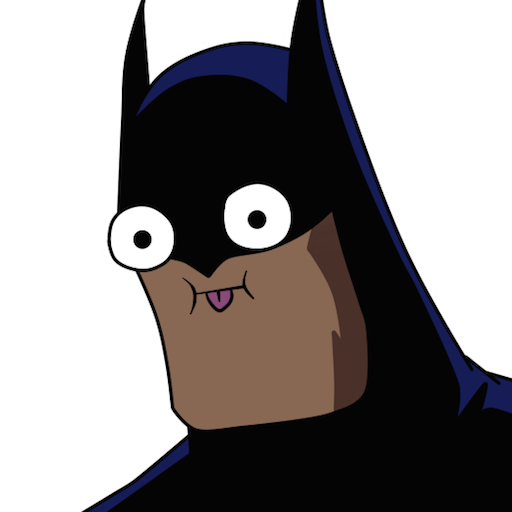 This one is more of a weird app than a game. It comes in several versions on the Play Store, but I like the standard one (Batman version) and the Donald Trump one. It is as simple as it gets because all you have to do is download the app, open it, and shake your phone.
This one is also one of those apps which are super awkward to put on a button. But you can still click on that weird button below and download Shake me. Thank me for the laugh later.
Bonus Weird Game For You!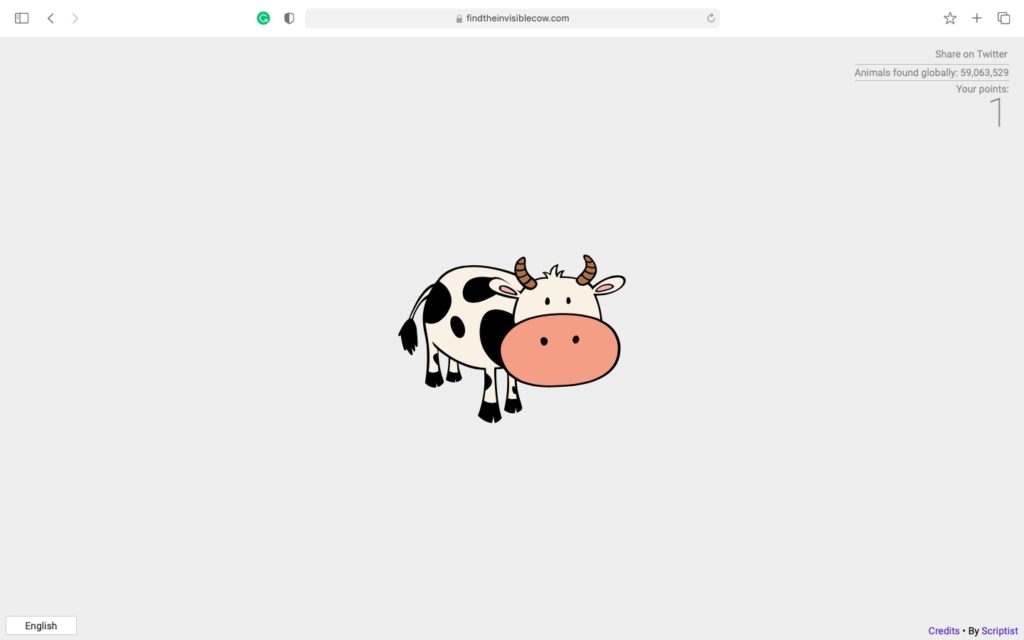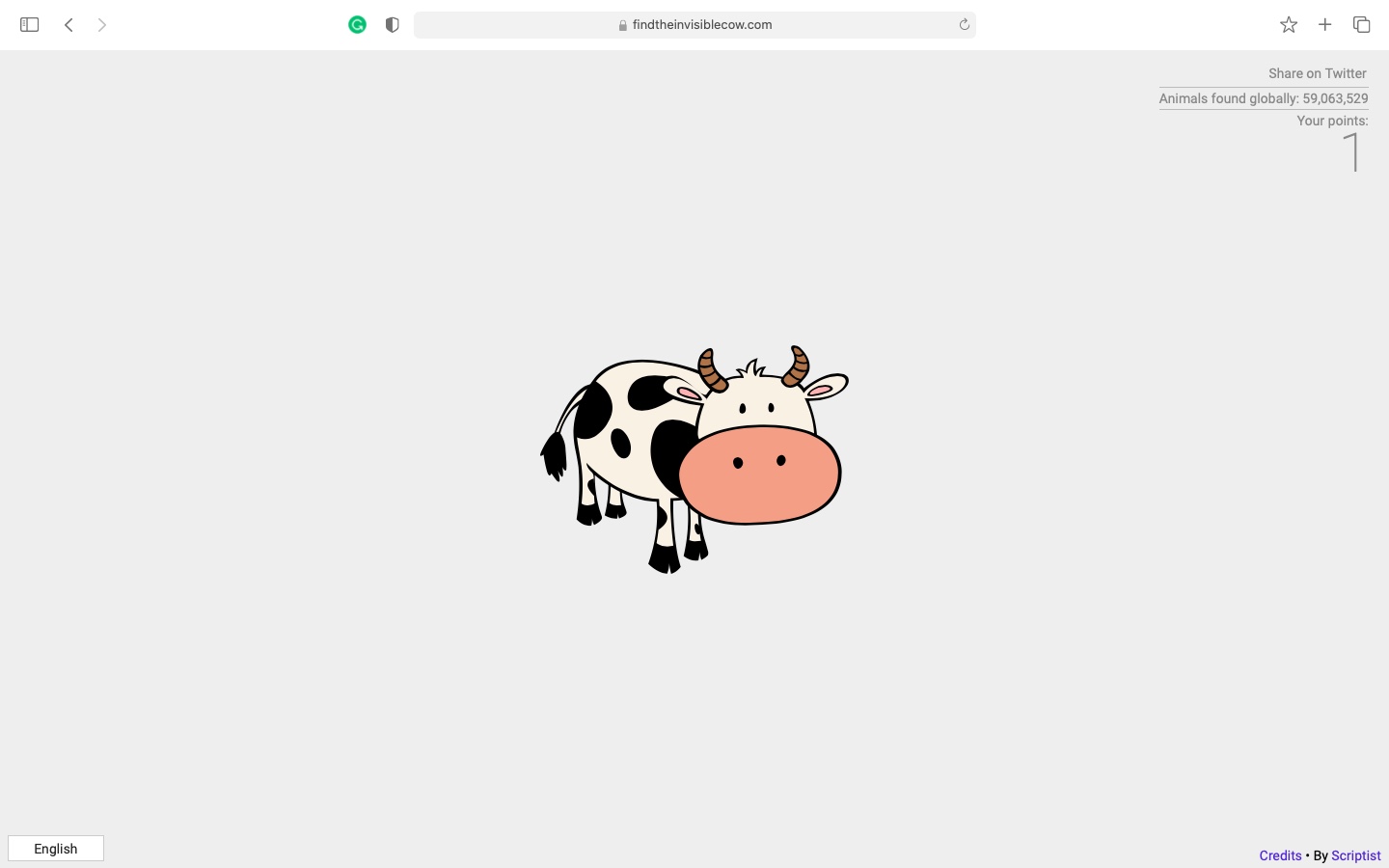 Congratulations for making it to what I can call the rock bottom of this list. For this weird achievement, here's a website you must explore if you really want to play crazy games. Find The Invisible Cow is a web-based game that you can even access from a Kindle (I've tried).
You have to scroll through the screen (or drag the mouse pointer across the screen) to find the invisible cow. You can share your progress over Twitter if you make a high score in finding that cow. Click on the button below to play the game.
Weird Games For Android And iOS
I made this list because I was tired of people telling me that Subway Surfers and the Classic snake game were the weirdest ones they'd played. While they were among the best games to play at that time, this list counts the modern-day weird games for Android and iOS.
We've called these weird mobile games but they're more on the fun side. These are some of the funny iPhone games and weird games to play when you're bored. Also, check out our article on how you can download paid pc games for free and legally here!
If you like this list and the games on it, make sure you leave us a comment and let us know which ones you liked. If you think there are games we missed here, comment and we'll add it here if it's crazy enough