Warframe is an online free-to-play third-person looter shooter game that has been one of the most-played Steam games for some years. The game is even coming to mobile devices very soon. Fortunately, we were able to access the Warframe Mobile Beta for iOS, and here's what we thought about the game's mobile port.
Despite being an Indie title, Warframe is one of the few free games that has successfully embraced and defined the looter shooter genre. I have been playing the game for a few years now, so I was overjoyed to hear that Warframe was finally coming to mobile.
Jumping into the Beta, I quickly realized that the game's mobile port is quite impressive, with just a few minor sacrifices. We tested the game on an M1 iPad Air powered by one of the most powerful chips you can get on a mobile platform. We also tested it on older Apple devices like the iPhone X series. Due to limited processing power, we did notice lower FPS and heating issues on older Apple devices.
Which apple devices can run Warframe mobile?
iOS devices released in 2018 or later can run the Warframe Mobile Beta. For iPads, devices released in 2019 or later are recommended. The following list of Apple devices are compatible with Warframe Mobile Beta:
iOS devices
iPadOS devices
iPhone XS & XS Max
iPhone XR
iPhone 11
iPhone 11 Pro
iPhone 11 Pro Max
iPhone 12
iPhone 12 Mini
iPhone 12 Pro
iPhone 12 Pro Max
iPhone 13
iPhone 13 Mini
iPhone 13 Pro Max
iPhone 14
iPhone 14 Plus
iPhone 14 Pro
iPhone 14 Pro Max
iPad Mini (5th Generation)
iPad Mini (6th Generation)
iPad Air (3rd Generation)
iPad Air (4th Generation)
iPad Air (5th Generation)
iPad (8th Generation)
iPad (9th Generation)
iPad (10th Generation)
iPad Pro (3rd Generation)
iPad Pro (4th Generation)
iPad Pro (5th Generation)
iPad Pro (6th Generation)




Note: According to the Apple Testflight app, the Warframe mobile Beta will be running till March 15, 2023. Users can join the closed Beta through the official website. Existing Warframe players will just have to log in and select their iOS device for a chance to participate in the closed Beta.
Warframe Mobile closed beta performance review
Great Touch UI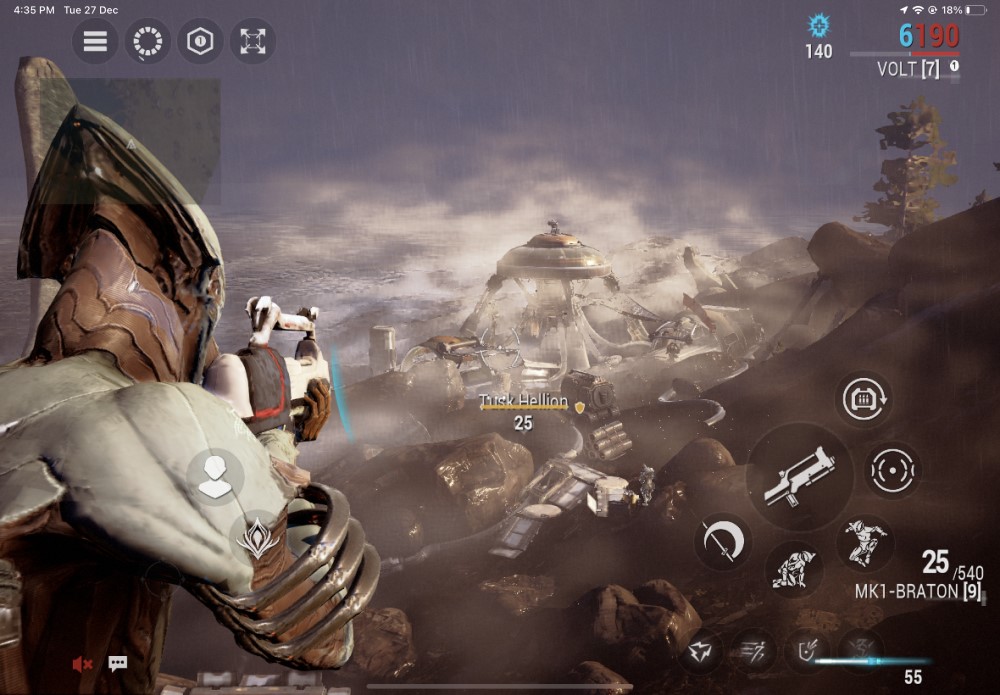 As a mobile game, Warframe has definitely taken some inspiration from Genshin Impact's minimalistic UI. However, the fire button definitely takes up a lot of space. This issue can easily obscure the view during fast movements and bullet jumps. Speaking of bullet jumps, the developer has purposefully placed the crouch and jump buttons close to each so that players can easily perform the iconic parkour movement.
In general, Warframe Mobile has really great overlay controls, but it would be nice to have some sort of customization. Aside from the character control UI rest of the game remains the same as the PC version. The big menu options and UI from the original game also work quite well for the mobile platform.
Gameplay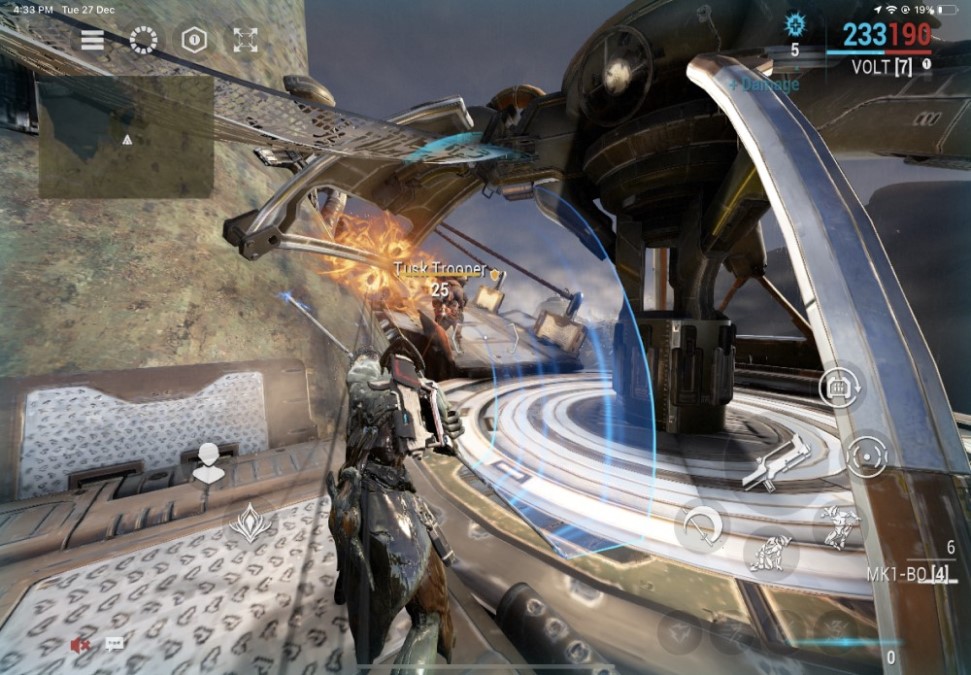 The gameplay is exactly similar to the original version of the game, with no discernable changes. The ability-driven combat and the fast-paced parkour make a great gameplay loop. However, a few additional features like autofire and better aim-assisting might make the mobile experience much better.
Gunplay on Waframe mobile is certainly satisfying, like always, but the same can't be said about melee combat. The melee button on the on-screen UI is quite small, and using it along with rapid movement is quite awkward.
Fortunately, gamers can connect a compatible controller to play the game. When connected to a controller, the game automatically hides the on-screen UI. Warframe can easily be one of the most popular PvE games on mobile if it can fix the small gameplay issues.
Sacrificing Graphical Fidelity for Performance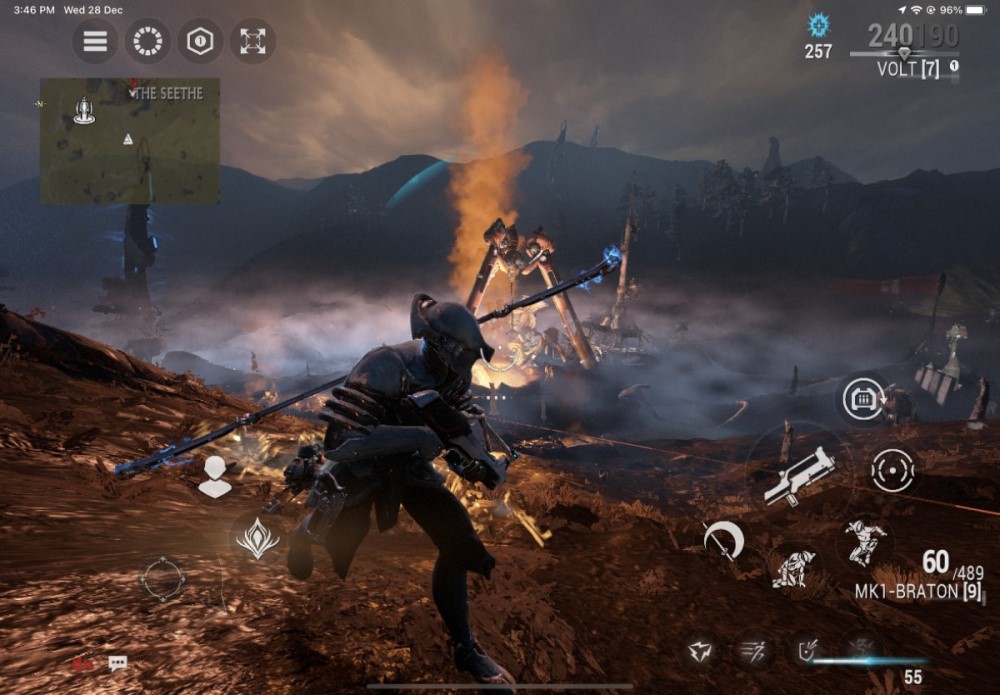 Porting Warframe to a mobile platform certainly wasn't without any graphical sacrifices. The resolution of the game seems to be capped at 720p across all devices. However, this resolution is perfect for a mobile game with a smaller screen. On the other hand, iPad users can easily notice the low resolution and late texture rendering.
Some game assets take time to load in, most likely to save on performance. This issue can be somewhat fixed by going into the settings and changing the dynamic resolution to User and Resolution Scale to 100. The only noticeable difference will be the framerate which depends on the device and the chip running it.
The Beta doesn't offer much customization in terms of graphical settings. However, users can change settings like GPU particle quality, ambient occlusion, and dynamic resolution. But they will still have to deal with rough edges, pop-in textures, and blurry visuals.
Warframe has a few open-world environments, and they seem to have taken a large hit in the graphics department. Even though these environments look straight out of a 2010 game, they run really well. There is still a lot of grass and other assets that keep popping up every now and then. But other than that, the game runs really well despite how many enemies are on your screen.
When will Warframe Mobile get cross-progression?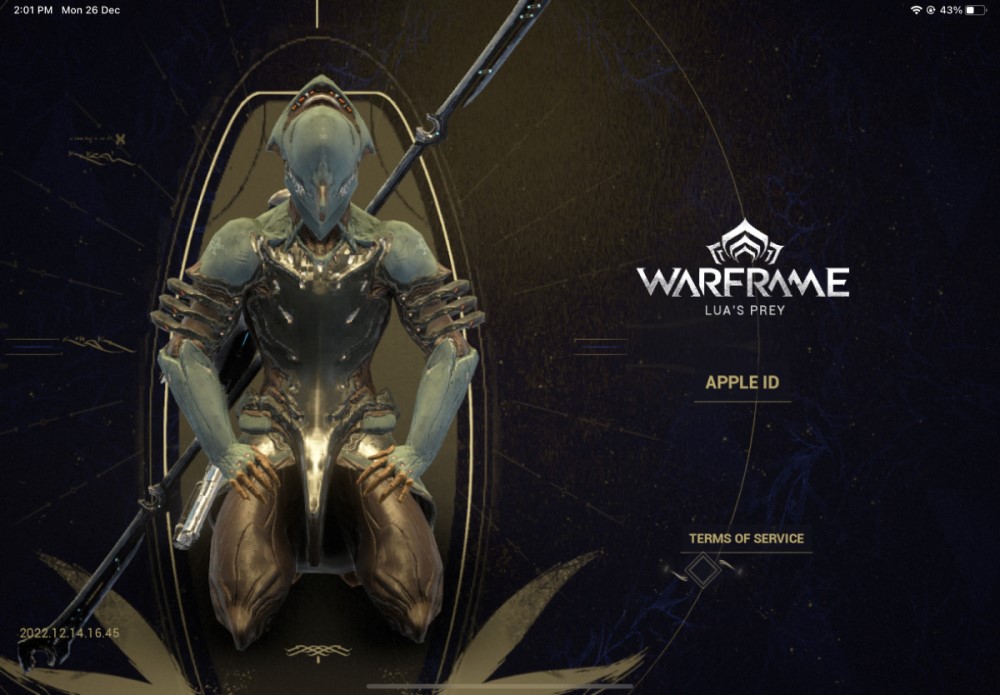 Since Warframe Mobile is still in Beta, microtransactions have been removed from the game until its official release. Beta is more of a technical test of how well the game runs on iOS platforms. However, players should keep in mind that all user data and progression will be wiped clean when the Beta ends.
Existing players will have to start from the beginning as there's no cross-progression yet. However, the developer has been working on the feature for a while now. So it is very likely that the game will get proper cross-save support sometime in the future.
Digital Extremes has already enabled cross-play between PC and Xbox so that users can easily play the game with their friends. It is possible that the developer will release cross-progression alongside Duviri Paradox (their next major update) or when the Beta finally ends.
Warframe Mobile Beta Impressions: Great Performance, But With Some Caveats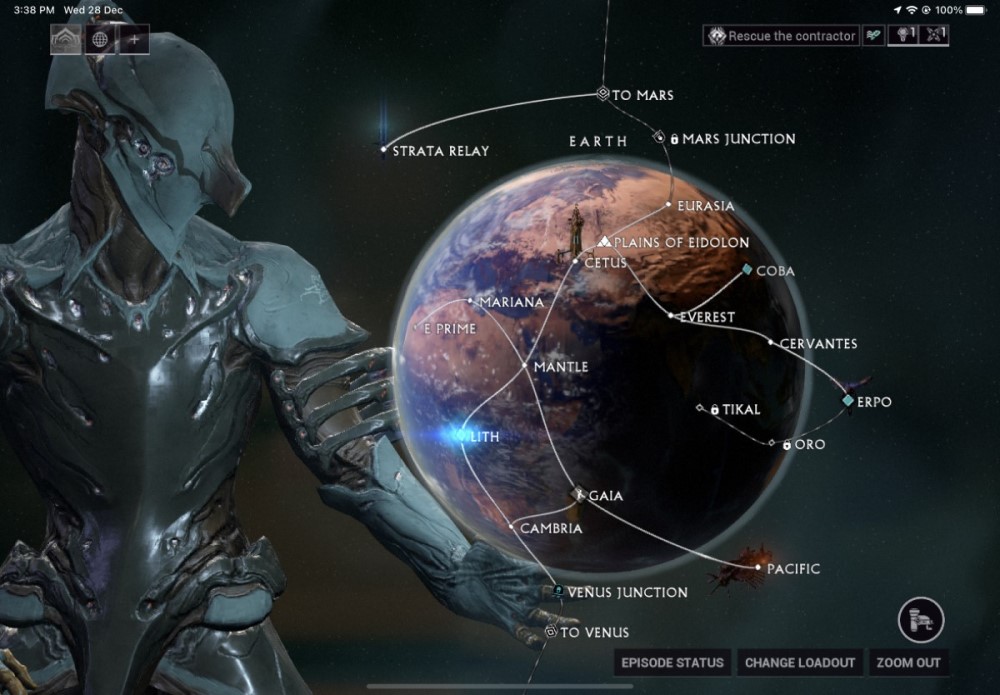 Throughout our testing of the mobile port of the game, we were thoroughly impressed by its overall performance. On newer iOS devices, the game can easily run at 40-50 frames per second. However, older iOS devices will see some limitations like short render distances, rare 30 fps drops, and long loading times. Even with these issues, it is quite impressive how well the game runs on mobile hardware.
Overall, the game runs quite smoothly on newer Apple hardware, with the only limitation being the occasional heating and battery drain. Looking at the performance of the Warframe mobile Beta, one can assume that if the game ever comes to Android devices, it will likely have to be limited to the newest smartphones with the latest Snapdragon 8 chipsets.
Hopefully, Digital Extremes can release the Android version sometime in 2023. It would be great if they can also add settings like high-performance mode so that some of the older smartphones can run the game at a consistent 30 FPS or more.
Overall, we were quite impressed at how far the game has come, even in the closed beta. However, it is still far from a proper release, but what we have seen has certainly instilled confidence in the game's future. In the comment section below, let us know if you are excited to play Warframe on mobile devices.