On the 52nd anniversary of the Apollo 11 Moon landing, Jeff Bezos has made it to Space! The Amazon founder and former CEO made it to space, 3,50,000 feet above West Texas in the New Shepard Rocket, made by Blue Origin.
Closely following Richard Branson's Virgin Galactic flight, Jeff Bezos is the second billionaire to make it to space on his own rocket this month. Jeff Bezos is accompanied in his space flight with his brother Mark Bezos, Wally Funk, one of the pioneers in space exploration, and Oliver Daemon, an 18-year old physics student.
Blue Origin New Shepard Takes Bezos To Space And Back!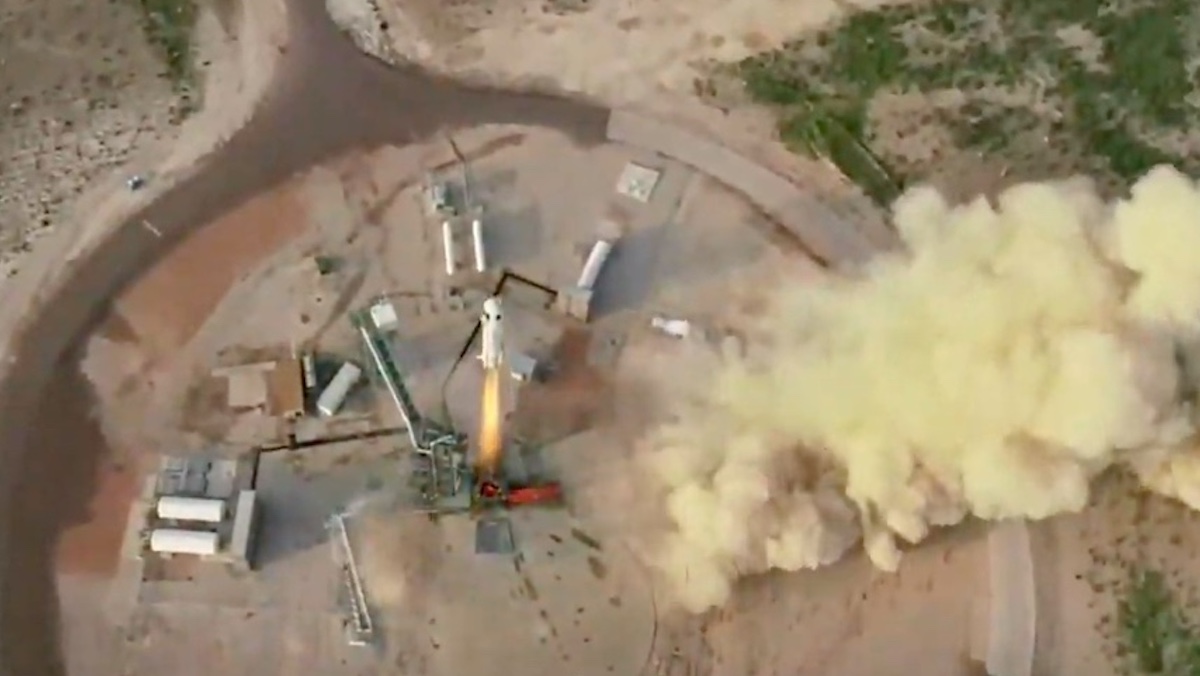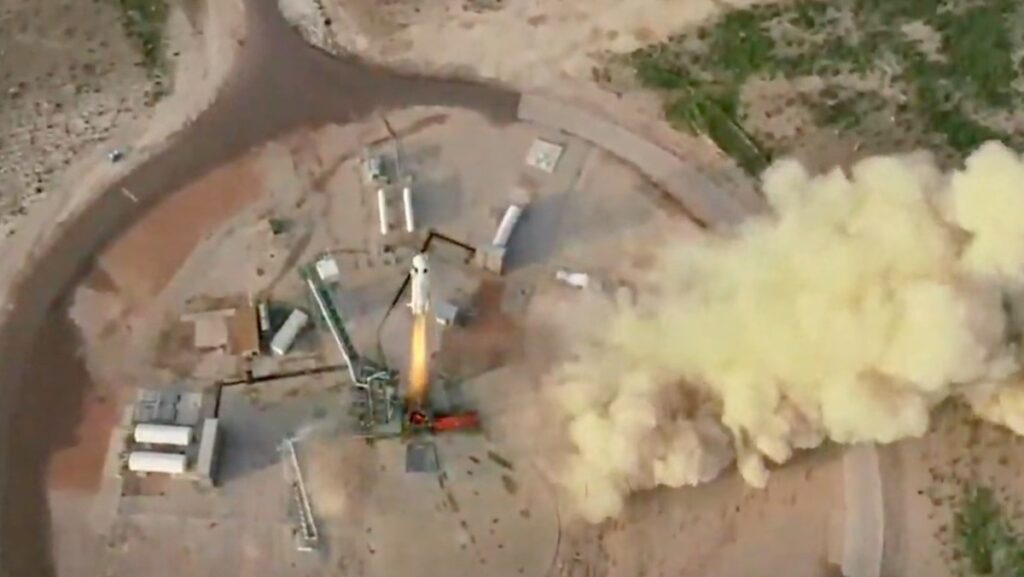 The billionaire's rocket launched at 9:00 A.M. ET from a site in the West Texas desert. New Shepard, the rocket carrying Bezos to space, is named after Alan Shepard, the first American to make it to space. It is a traditional rocket with a booster and a capsule attached on top of it.
After the vertical take-off, the rocket's booster detached at the Main engine cut-off propelling Bezos and company 3,50,000 feet above the ground, crossing the Karman line. Minutes before the launch, Christina Bezos had a special message for Jeff and Mark Bezos.
Christina recalled Jeff Bezos' childhood fantasy of making it to space. The Amazon founder himself has expressed his enthusiasm about space from time to time. The Blue Origin New Shepard NS-14 will give Bezos four minutes of free fall, where the astronauts will unbuckle from their seats and experience zero gravity and views of the Earth from space.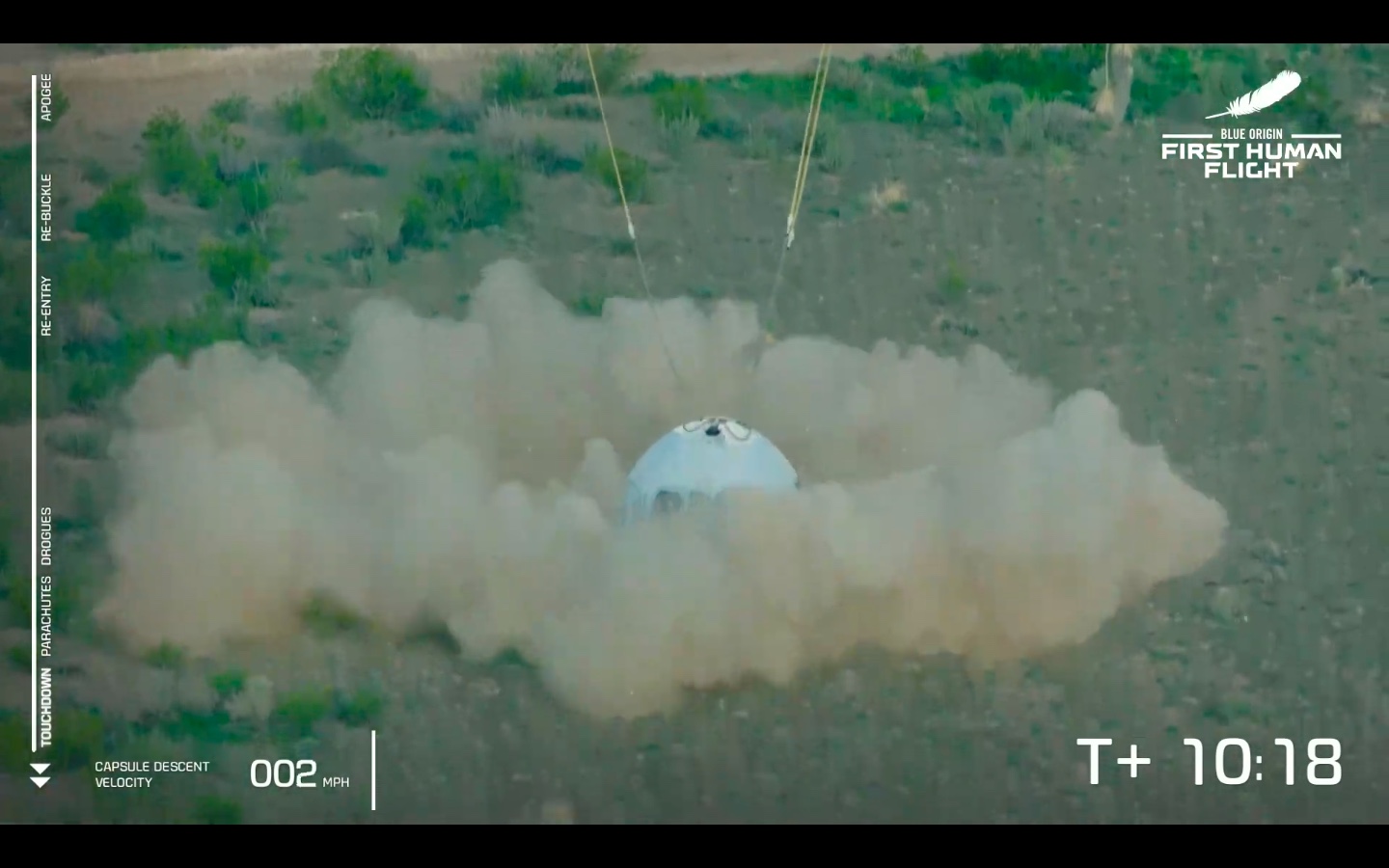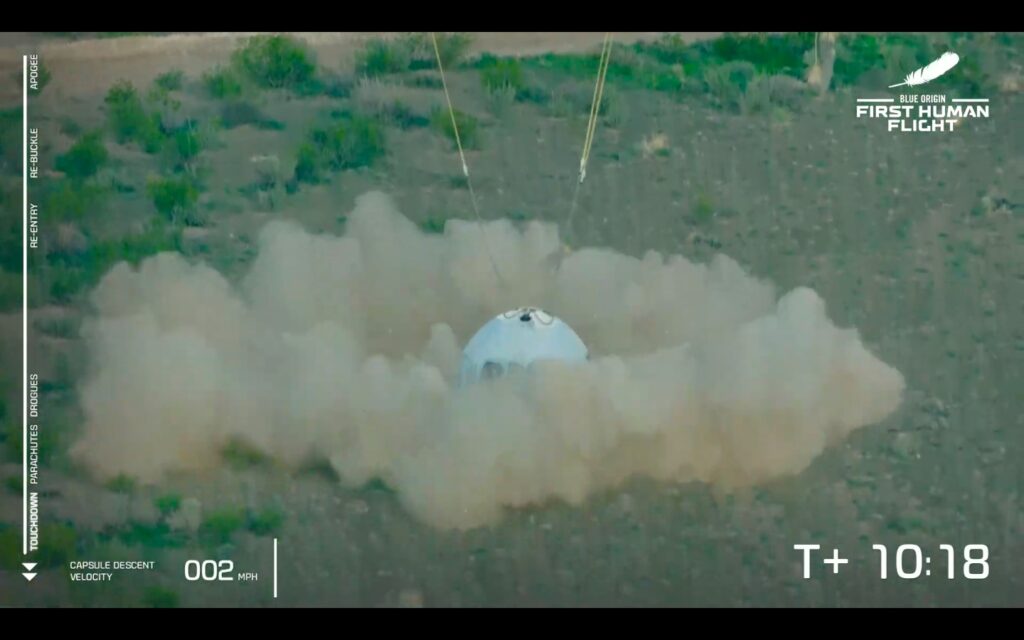 This is the first human-crewed mission by Blue Origin, and Bezos being a part of the mission, is to establish credibility for future flights. Right before takeoff, it was announced that Blue Origin would be conducting 2 more flights in 2021, and then many more in the coming years.
At T +7:23, the Blue Origin rocket's booster had officially landed, followed by the capsule making its way back to Earth at T +10:18 with a soft touchdown. You can check out the screenshots from the touchdown to see how it went for Bezos in space.
So if you have the resources (money) and the adrenaline it takes to go to space, you can contact Blue Origin for future flight tickets across the Karman line, 100 kilometers (60+ miles) above the Earth.