Short Bytes: A game developer Katie Goode has created a useful hack to prevent herself sit on her cat while wearing a VR headset. She used the tracker she got from HTC and stitched it to a cat jacket. The tracker allows Goode to know about the cat's presence in the room.
M
odern VR headsets can surely help you dive into the world of virtual reality. But at the same time, they also dampen your real world senses and the ability to realize there are things and living creatures around you. For instance, your cat or dog roaming in the same room trying to find a place and doze off. You might end up stepping on your pet or kicking them while you're immersed in the false reality.
Katie Goode is the creative director at Triangular Pixels. She also faced the similar issue. Her cat moves in her VR room while she is busy wearing her HTC Vive headset.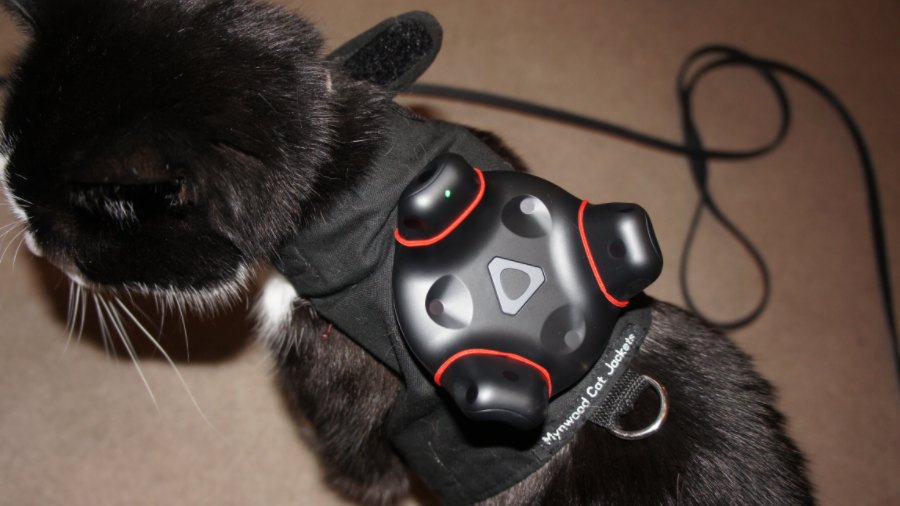 Thanks to the guys at HTC who sent her VR trackers. She did a fabric hack by attaching the tracker to a cat jacket. The tracker helps her see things around her while wearing the VR headset. In this case, the cat. Goode knows when the cat walks into the room. Not only the cat, but the tracker can also be attached to any other object such as a mug.
"It's a two-part project, one part code, another craft," Goode wrote in her blog post.
She says the cat hack is an early prototype, but it works great. Other than warning users about the presence of living things, there are possibilities of using the tech to see the companions in the games.
What do you think about this hack? Drop your thoughts and feedback.
Also Read: Hackers Use $5 Speakers To Control Smartphone And Fitbit Using Sound Waves