Short Bytes: AWS (Amazon Web Services) dominates the public cloud with 57 percent share, and the operating system which is most popular on Amazon Cloud is none other than Ubuntu Linux. Read more to get better insights regarding the most popular operating system in cloud and other data.
I
t's a well-known fact that Windows OS continues to rule the desktops all around the world and Microsoft is basking in the
success of Windows 10
. But, the times are changing and the importance of cloud computing is increasing at an exponential pace. As, I've mentioned many times in the past, the future of computing lies in the cloud and mobile- so today we are going to ask you a simple question:
Which is the most popular operating system in cloud?
Well, the short and simple answer is….Ubuntu Linux. Yes, according to the latest report of The Cloud Market's latest report of operating system on Amazon Elastic Computing Cloud (EC2), Ubuntu Linux has 135,000 instances and it's the most popular operating system in cloud. Also, Ubuntu is more than twice as popular as all the other operating systems combined.
See the graph below: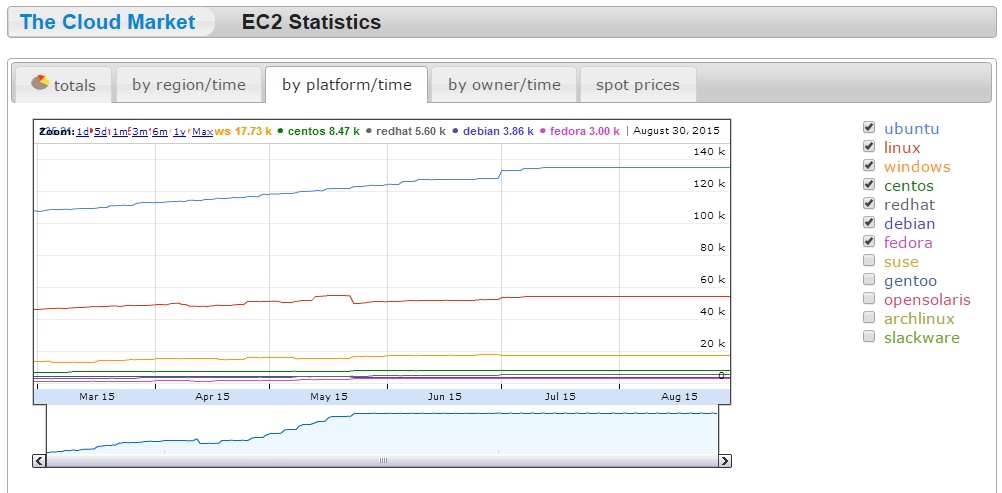 On Amazon Cloud, the second place belongs to Amazon's very own Amazon Linux Amazon Machine Image (AMI) with 54,000 instances. The third place belongs to Windows with a number of 17,600- followed by CentOS with 8,500 and Red Hat Enterprise Linux (RHEL) with 5,600 instances.
It should be noted that with 57 percent share, Amazon Web Services (AWS) dominate the public cloud market. This is followed by Azure Infrastructure-as-a-Service (IaaS) with 12 percent share. So, being the leading OS at AWS, Ubuntu Linux is undoubtedly the most popular operating system in cloud.
A similar trend is also observed in the latest OpenStack survey. Here, once again Ubuntu Linux dominates the OpenStack clouds. About 53 percent of all the OpenStack clouds are powered by Ubuntu, followed by CentOS with 29 percent.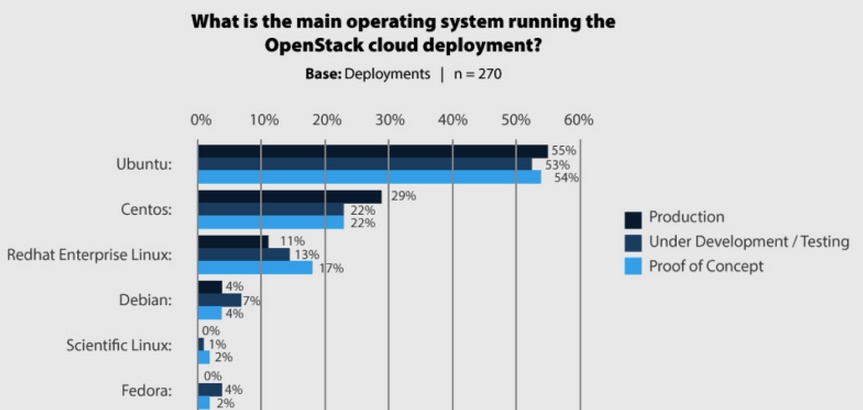 Ubuntu is one of the most popular desktop open source operating systems, but Ubuntu dominates the cloud too. Which operating system do you use, Windows, Linux, or OS X? Tell us in the comments below.