F
acebook Stories, a separate Messenger app, etc., are some of the irritating features that nobody asked from Facebook. In the latest addition, just like Messenger and WhatsApp's last seen activity of users, Instagram users can now see the last seen activity of other users.
The new Instagram last active feature can be spotted by visiting your direct messages. There, you can see small timestamps showing the last time someone you chatted with visited Instagram. The timestamps let you see up to the minute someone used the service.
Here's how it looks: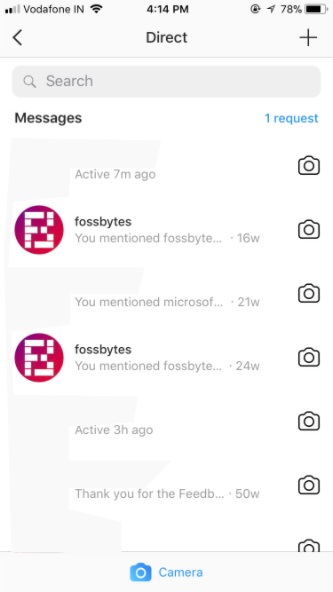 This move should be seen in the light of another recent launch by Instagram in the form of its standalone messaging app. Given Facebook's past track record, Instagram can force users to install it to access direct messages. Meanwhile, you can disable this last active option and protect your privacy. Let's see how to do it:
Disable Instagram's Last Active Feature
To disable the feature, open your Instagram profile page. There, tap the gear/settings icon to open the settings.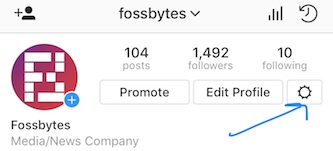 After accessing the settings page, scroll down to "Show activity status." If you're running an updated Instagram app, it should be active by default. Tap on the toggle to disable the feature. That's all you need to do.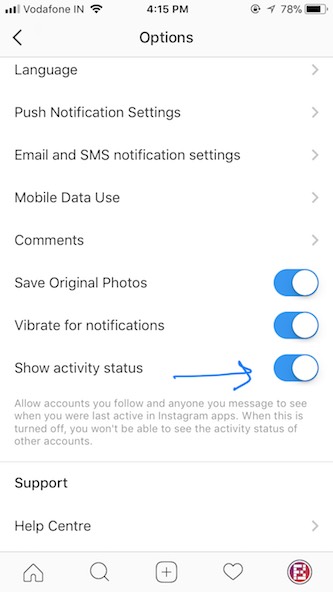 Note: After disabling the feature and hiding your last seen, you won't be able to see the last active status of other users as well. That sounds pretty fair to me.
In case you've made this far, it won't be wrong to assume that you use Instagram on a daily basis. Don't forget to check out some cool Instagram tricks for more interesting information.