As much as we love Google Pixel devices, we all sympathize with the fact that they are quite high-priced for the specifications, and the frequent issues — not to mention.
Although Redmi and Xiaomi users have a strong liking for Stock Android, they wouldn't settle for Google Pixel since Xiaomi has been providing the same specs and somewhat similar experience for half the price.
On the other hand, Xiaomi devices come with their own set of problems, including the bloatware, the intrusive ads laid out across the UI and the Android-skin MIUI itself.
Therefore, the best of both worlds would be getting the Stock Android-look on the good-old Xiaomi device.
How to turn your Xiaomi MIUI device into Google Pixel?
Android is known for customization, and as a consequence, there are multiple ways to get the Google Pixel-look on your MIUI device.
Lawnchair Android Launcher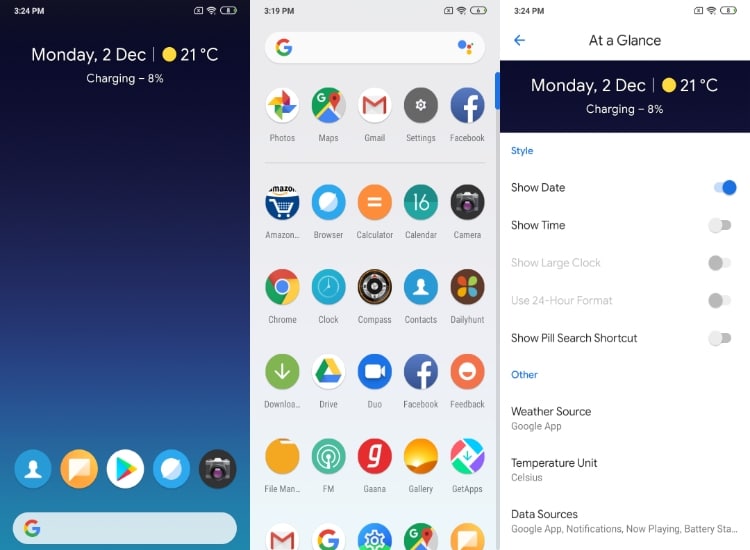 Third-party Android launcher is probably the best way to turn your Redmi device into Google Pixel. It's fast, reliable and doesn't involve too many steps.
Among the best Android launchers, Lawnchair is perfect for giving a Google Pixel look on the Xiaomi device. And it just doesn't stop at reciprocating the appearance — Lawnchair includes multiple Pixel Launcher features as well such as Google Discover, the "At a Glance" widget, Pixel-like app actions.
It also supports Google Feed/Discover, however, users will have to download a separate app known as Lawnfeed to make it work.
The downside is that users won't get the complete Pixel look since launchers can customize the appearance to an extent. You can root the device to break the limitations even further, but then you might as well install a custom ROM.
Pixel Experience Custom ROM
Custom ROM is a third-party firmware based on Android Open Source Project (AOSP) that enables users to perform tweaks and make changes in the device's appearance which are otherwise locked in the default Android-skin.
While there are several custom ROMs that can bring the best out of your device, Pixel Experience best suits our needs. As the name suggests, the custom ROM ports all the latest features in the Pixel launcher, along with the Pixel look and feel. It is one of the few custom ROMs that offer stability, along with the latest updates.
Note
: Installing a custom ROM is not all roses. It's a tough feat that; if not done right, can cause issues to your Android device. Moreover, one of the steps includes
unlocking the bootloader
which in the case of Xiaomi involves waiting for more than a week.
Here is how to turn your Xiaomi device into Google Pixel via installing Pixel experience?
Pre-requisites
Xiaomi's bootloader unlocked (Here is how)
Custom Recovery installed (Here is how)
ADB and Fastboot installed on your PC (Here is how)
USB Debugging turned on (Here is how)
Download Pixel Experience for your device from here
Move the zip file to the device Internal Storage
Boot into the recovery mode by pressing Volume Up + Power button
In recovery mode, look for "Wipe" settings and Wipe Data/factory reset, Cache and Dalvik cache
Look for "install zip/apply update from SD Card" and choose the downloaded file
Reboot.
Get the Stock Android 10 look on your Xiaomi device
Alternatively, users can simply opt for a Pixel-like theme from the MIUI themes app. This method is perfect for people who want the true Android 10 look on their Xiaomi device fast and hassle-free.
Here are some of the best MIUI themes that will get you the Android look:
Android Pixel 4_Dark
PixPie Light
Android 9.0 Pie
In order to apply an Android theme on your MIUI device, simply go to the Theme app ⇨ Locate the theme using Search ⇨ Download and Apply.