You are stuck at home! While others have decided to try out new hobbies or develop new skills, you have planned to watch every good movie or TV show out there. In such situations, a movie tracker is an important tool to have.
Why should I track movies watched?
Keeping track of movies is essential because humans tend to forget the movies they watched previously. So, a tool will help you find a movie that you can't remember. While you can note it in a dairy or use Google Docs, a dedicated app is way more sophisticated. A movie collection app will also help you recommend movies to others.
Few movie tracker apps also recommend movies based on your previous entries. However, the most crucial reason to have a movie tracker, in my opinion, is to know the amount of time spent watching movies and TV shows.
Best Way to Track Movies and TV Shows
After testing out several apps and websites, here are the two best movie and TV show trackers to get started: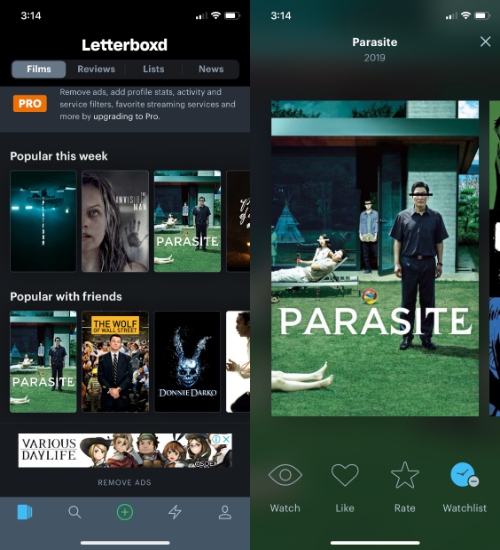 The user interface and movie catalog of Letterboxd alone is enough to rank it among the best movie tracker apps out there. The app features Netflix-like UI with movie boxes placed one after the other.
A long-press on a movie box brings up a new section where you can mark the movie as watched and tap on the 'Like' button if it stands out in your view. Follow this if you are adding previously watched movies, but if it's a new one, add it to the diary where you can log the date as well.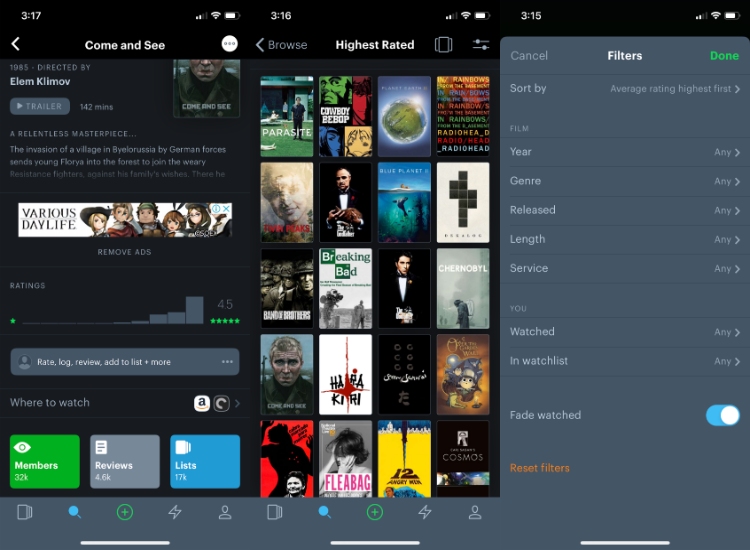 Letterboxd is not only suitable for tracking films, but it is also a good source of finding new movies, again thanks to its intuitive UI and movie filters. You can sort movies by popularity, year, genre, rating, cast, and more.
Other than that, you can see your friends' watchlist, dairy, likes, reviews, and more. Of course, they can choose to keep this information private. You can also check the availability of a movie on streaming services which is powered by JustWatch. By the way, JustWatch is also a great tool to track movies, however, nothing like Letterboxd.
You can also see the movie stats, but unfortunately, the feature is limited to paid users. If you want, it's just 19$ for one year, which we believe is undoubtedly worth it. LetterBoxd is available on iPhone, iPad, AppleTV, Android, and the web.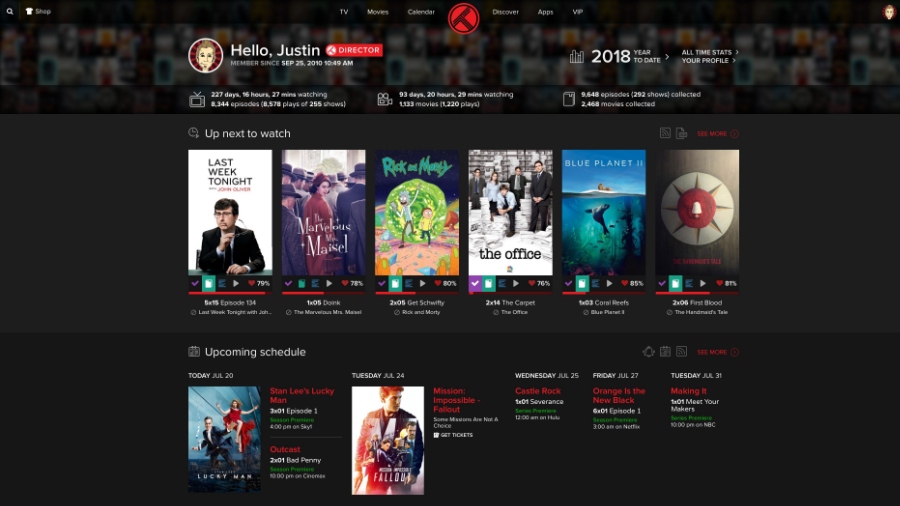 No tool tracks TV shows better than Trak. The website has an immense catalog of movies and TV shows. Similar to Letterboxd, you can add shows to the watchlist, mark it as watched, or even add it to a collection.
While making an entry, users can set a particular date or mark the movie/TV show as watched "right now" or on the "release date". The most brilliant element of Trakt is the user's dashboard, where one can see what to watch next, look at the time stats, and summary of viewing habits for the last 30 days.
Trakt vs. Letterboxd
Two things separate Trakt from Letterboxd. First is Trakt offers a calendar where you can see when new episodes are coming up, previous movie/ TV show entries, and more. You can even set up notifications in the paid version.
Second is Trakt's movie and TV show recommendations that are based on the user's viewing history. One big catch with Letterboxd is that it does not support TV shows.
To overcome this limitation, I use Trakt for tracking TV shows while Letterboxd for tracking movies. All in all, both tools have some features better than the other. Nevertheless, if you watch a lot of movies and TV shows or just getting started, then Letterboxd and Trakt, both are fantastic movie trackers, to begin with.