The world of the top ranking torrent websites has seen a lot of changes since the last year's list of the best torrent websites appeared on Fossbytes. In 2017, the original torrent king, The Pirate Bay, is back at the same top position in this year's list of the best and most popular torrent websites.
Update: Our current list of top torrenting sites of 2019 is now live. Do check it out.
KickAssTorrents has been active since the last month. Unfortunately, it failed to walk with other popular torrent websites in 2017's list of the best torrent websites. The list has been curated on the basis of the global Alexa rank of these websites. You can also find some VPN recommendations for extra security at the end.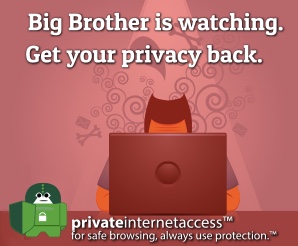 These torrent websites are home to a considerable amount of copyrighted content. But the torrent files and the BitTorrent network is not all about promoting piracy. You can find many torrents that don't link to content violating the copyright laws.
Anyways, here is the list of the top 10 torrent websites for 2017:
Best Torrent Websites You Need To Try
Alexa Rank: 102
Known For: Torrents in various categories of content.
The Pirate Bay is one of the first torrent file hosting websites in the world. For the year 2017, TPB tops the list of the best torrent websites in the world. After coming back from the dead, TPB is now running with its original .org domain.
Alexa Rank: 260
Known For: Movie torrents.
Rarbg is also a not so good looking yet popular torrent website. It indexes torrent files for various categories like TV shows, movies, etc. Rarbg came into existence in 2008, and since then, it was living a low-profile life until the last few years. It went under a resurrection process for about a week after it was legally closed within its first year. Now, Rarbg is one of the most visited torrent websites in the world.
Alexa Rank: 269
Known For: Movie torrents.
Earlier known as YIFY, this one of the most popular torrent websites. YTS is mainly known for its huge collection of movie torrents. The prime USP of YTS is its neat and clean interface with non-intrusive advertisements. The team behind YTS has even released an API of their platform. YTS also suffered the impact of MPAA's takedown campaign.
Alexa Rank: 408
Known For: Torrent search engine.
Torrentz2.eu is similar in appearance and nature to the defunct torrent site Torrentz. The meta-search engine isn't a clone to Torrentz, but it's trying to become a replacement and become better. Torrentz2 currently indexes around 5.5 million torrents from 75 domains.
Alexa Rank: 545
Known For: Torrents in various categories of content.
An Alexa rank below 1000 makes it stand beside many popular websites around the globe. 1337x came into existence in 2007, but it wasn't until the destruction of TPB and KickAss that the torrent indexing website tasted success. The graphics-rich UI of this website also visually appealing like YTS. The website appears to be actively updated on a daily basis. 1337x houses copyrighted content, but it strictly prevents its users from uploading torrents related to child pornography.

Alexa Rank: 797
Known For: An alternative to Torrentz.
Torrent Project is a torrent search engine. It does the same work done by the torrent website Torrentz.eu, i.e., it crawls on other websites like The Pirate Bay and indexes torrents present there. In the last ten months, Torrent Project has received enormous attention helping it reach an Alexa rank of 797 from the 4500s in April last year.
Alexa Rank: 1093
Known For: Torrents related to entertainment content, specifically movies torrents, and TV torrents
EZTV is a release group that operated on other popular torrent websites like TPB and KickAss Torrents. The group came up with their own torrent website after the takedown of KickAss. EZTV.ag isn't as visually appealing as other popular torrent websites and has advertisement links attached to main options. Its ability to update content on a daily basis is probably the reason for its popularity. Also check out our list of working eztv proxies here!
Alexa Rank: 1910
Known For: Torrents in various categories of content.
Limetorrents has also managed another year in the list of the best torrent websites. It has observed a rank boost of around 2000 even when copyright watchdogs around the world are running after such websites indexing torrents related to movies, music, TV shows, games, and adult content. Updated regularly, Limetorrents has sections for auto-generated lists of top torrents and latest torrents.
Alexa Rank: 3800
Known For: Torrents in various categories of content.
IsoHunt is almost the same age as TPB, founded in 2003 by Gary Fung. It was no denied the fact IsoHunt welcome pirated content with great love. Around 2012, IsoHunt was sharing around 14 petabytes of content. This led to the closure of IsoHunt in 2013. It didn't take even a month for IsoHunt mirrors to surface on the internet. The domain IsoHunt.to is now regarded as the replacement of the original IsoHunt.
Alexa Rank: 5040
Known For: Torrents in various categories of content.
The last name in the list of top 10 the most popular torrent websites is Torlock. Just like 1337x, Torlock is also very well crafted in terms of appearance. The torrent site indexes more than 3 million torrents and magnet links of varying categories of content. Torlock claims all the torrents indexed on the website are verified, and the website will remove the links it receives valid legal requests.
Extratorrent.cc (Went Offline on May 17, 2017)
Alexa Rank: N/A
Known For: Torrents in various categories of content.
Another familiar name in the list of 2017's top 10 torrent websites is Extratorrent. Being a host to a huge number of torrent links pointing to copyrighted content, Extratorrent has suffered domain changes several times. The operator
The operators of the website shut down the website and no plans for a future comeback. Read this story to know more.
Noteworthy Mentions
KickAssTorrents, which calls itself a torrent search engine, has made a come back in the domain name of katcr.co. The people who are believed to be a part of the original KickAss website are assumed to be the creators of this torrent website. It has started to fill itself with new torrents every day.
Another popular torrent website is Nyaa Torrents (Alexa: 850). It hosts torrent links related to anime content mainly consumed in east Asian nations.
Is Torrent downloading safe? Should I use a VPN?
With increased activity on behalf of law enforcement authorities, torrent downloading without added protection is becoming more dangerous with each passing day. That's why the use of VPN services to hide IP addresses is increasing. Some of the recommended VPN services for privacy protection are ExpressVPN, Private Internet Access VPN, and IPVanish.
Update (May 18, 2017, 1:40 pm IST): Defunct website Extratorrent removed from the list, and Torrentz2.eu was added.
Did you find this list of top torrent websites helpful? Don't forget to drop your thoughts and feedback.