Makers of the Tesla Cybertruck killer, Bollinger, became the first electric car manufacturer to offer chassis cab versions, starting with its B2 electric truck. No price has been confirmed for the chassis cab, but some details regarding its features have been officially released.
Almost every other truck manufacturer, including Ford, Chevy, and Dodge, offers a chassis cab version of their pickup trucks that can be retrofitted according to the customer's requirement.
Earlier, Bollinger had also announced that E-Chassis, a skateboard platform fitted with all electronics, battery packs, and drivetrain units, was for sale. The platform offers complete freedom to retrofit any type of vehicle over Bollinger's electric powertrain.
The chassis cab, however, is a bit different. It will be similar to the Bollinger pickup truck, but it will feature either a full cab or a cutaway cab.
Here's everything you need to know about the upcoming Bollinger Chassis Cab.
Tesla Cybertruck Killer: Bollinger Chassis Cab Electric Truck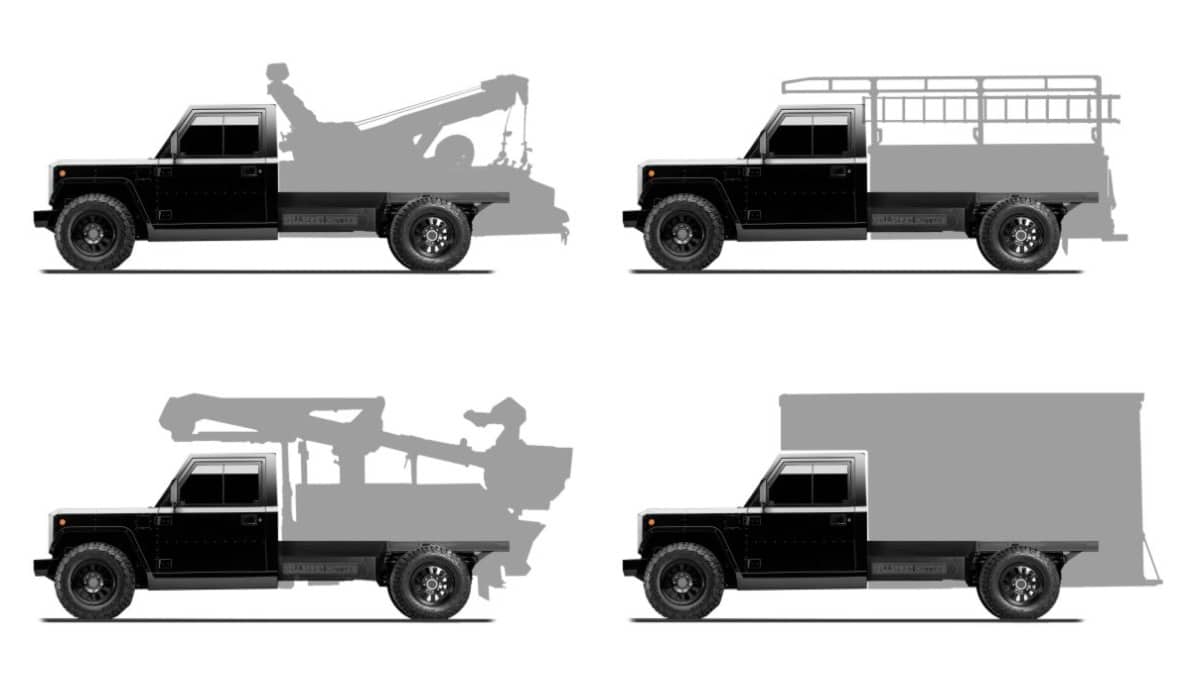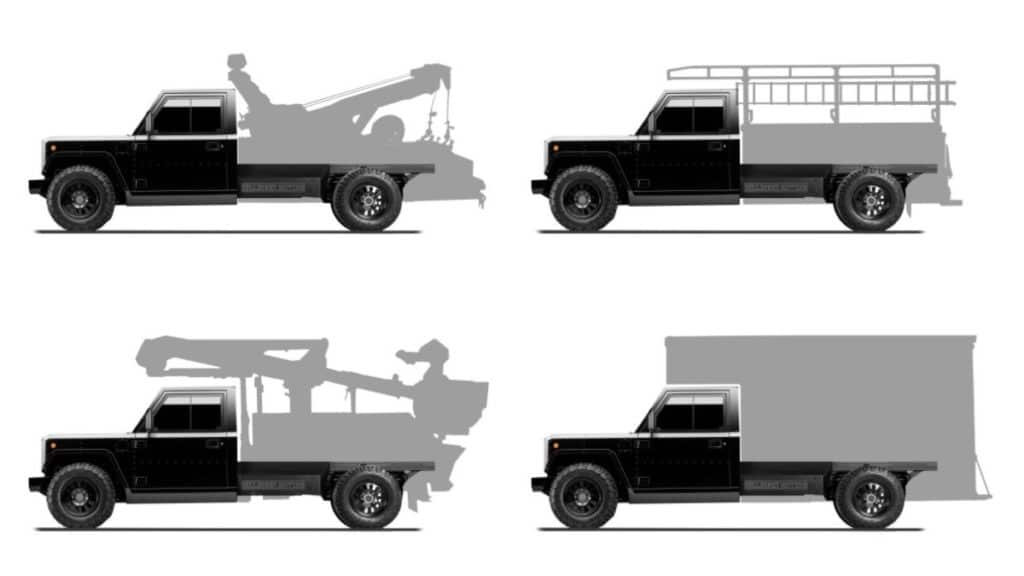 Bollinger B2 Chassis Cab Electric Truck Design
Bollinger's new chassis cab will be close to the size of a Ford F-350 heavy-duty pickup truck. It will come with either a two-door or four-door cab version, depending upon your requirement.
Meaning it could be heavier and bigger in size than the B2 electric truck. The gross weight of a Ford F-350 is around 7,500 pounds, so expect a similar body weight for the upcoming B2 chassis cab.
But the main highlight of the chassis cab will be the empty bed space that could be turned into an ambulance, a police van, an RV, a tow truck, or even a mobile crane.
Bollinger Chassis Electric Truck Specs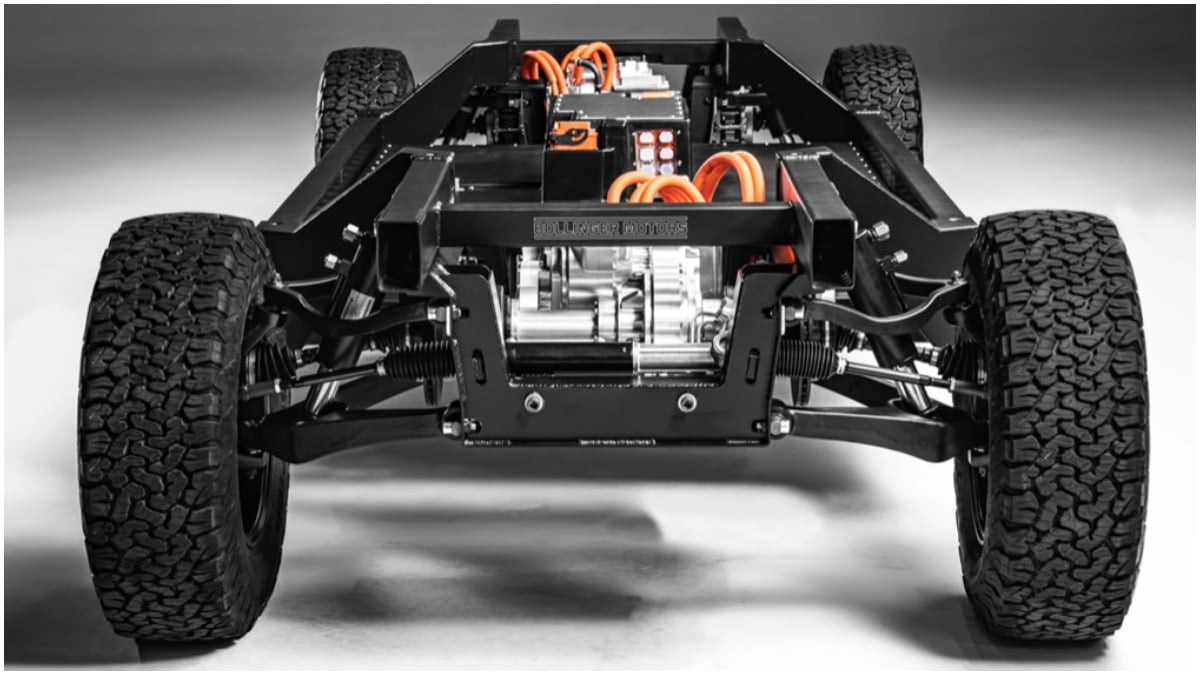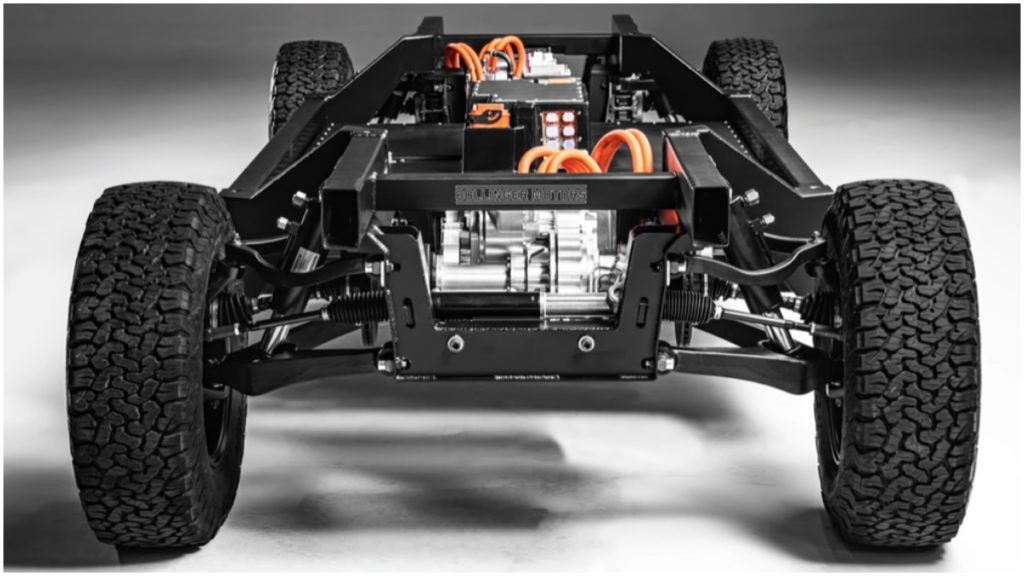 The Bollinger chassis cab electric truck will be powered by a 120 kWh battery pack along with a dual electric motor setup, providing the EV with All-Wheel Drive (AWD) and all-terrain capabilities.
The B2 Chassis cab will produce 614 BHP and will have a battery range of up to 200 miles. It will also have a 5,000-pound payload capacity.
It will borrow several other features from Bollinger's electric trucks, including a hydropneumatic suspension system, DC-fast charging, and a 10 kW AC charger to power up external equipment.
Competition With Tesla Cybertruck And Final Thoughts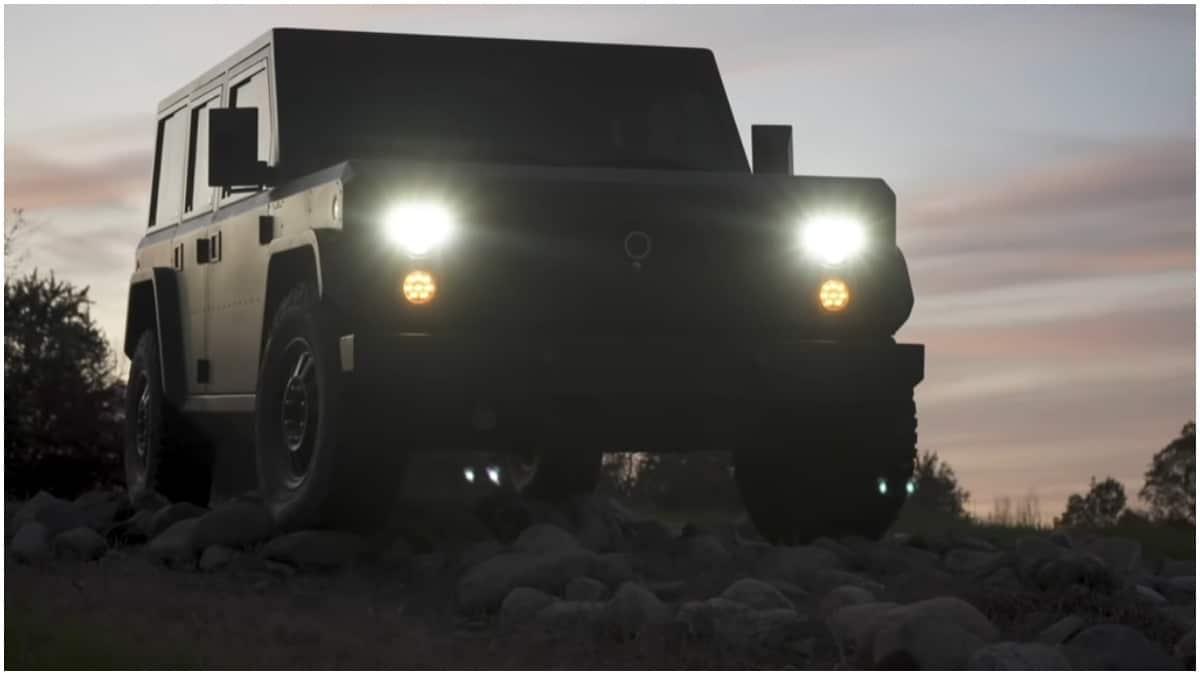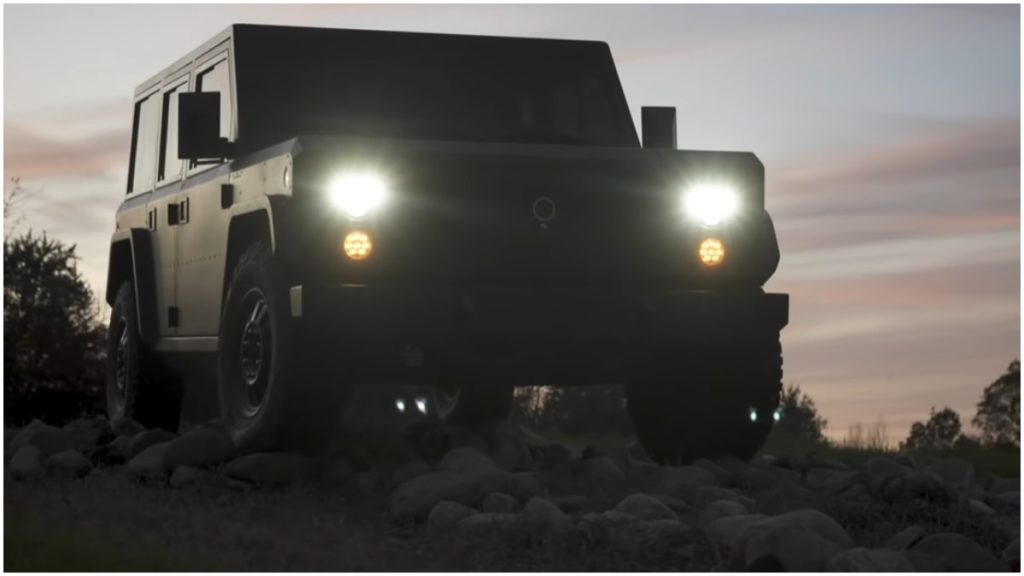 Bollinger is the only other electric truck that looks as rugged as the Tesla Cybertruck. While the Cybertruck may come laced with touch screens, the Bollinger B2 electric truck proudly shows off its analog dials and physical buttons.
The main reason behind the launch of the B2 Chassis cab seems to be long term profit. Commercial buyers and fleet owners are most likely to purchase a chassis cab, essentially increasing the demand for such electric vehicles and bringing the price of B1 and B2 electric trucks down.
Rivian is another electric truck manufacturer competing with Bollinger and Tesla alike. But unlike these two, the Rivian R1T has a less polarising design and looks more mainstream.
While the Tesla Cybertruck and the Bollinger B2 electric truck are looking to carve out a new slice of the market for themselves with their unconventional designs, Rivian is trying to attract current truck buyers and EV enthusiasts as well.
Let's hope it works, and more of us get access to such amazing electric trucks.