Honestly, I cannot believe it myself, but the Sony Vision S Electric car is as real as it can get. At CES 2020, Sony announced a bunch of things, including the new PlayStation 5 logo, their 5G technology with Xperia smartphones, and, most surprisingly, a full-blown electric car called the Vision S.
Only a concept at the moment, the Vision S concept, will likely compete in the four-door electric car market, where the Tesla Model S currently rules.
The Tesla Model S Rival from Sony features several cool features, and we'll talk about them in just a minute. The biggest news here is that for the first time, a tech company is trying their hands at the automobile industry.
For years, people have said that Tesla is like the "Apple" of the modern car industry, while the legacy automakers represent "Blackberry." Sony represents the "Android" here, as after the coming of this OS almost everyone in the world got their hands on a smartphone.
Here's everything you need to know about the Sony Vision S Electric Car.
Tesla Model S Rival: Sony Vision S Electric Car Specs, Launch Date, Price
As mentioned, the Tesla Model S rival from Sony is only a concept at this stage, but take one look at the Vision S, and you'll feel that it's almost ready for production.
Since it is competing in the premium electric car category, few things are expected from this car. It'll likely have a dual motor setup, a lithium ion-battery of more than 100 kWh, semi-autonomous driving features, and a lot more.
Considering that this car will launch sometime later in the future, these specs feel modest at best.
As revealed in the video trailer for the Vision S electric car, it will feature some tech to recognize the driver and co-passengers. I am guessing voice control will be a feature, along with Level 2 autonomous driving.
From a short glimpse in the video, we can see that the Sony Vision S concept will have a range of 300 miles or more.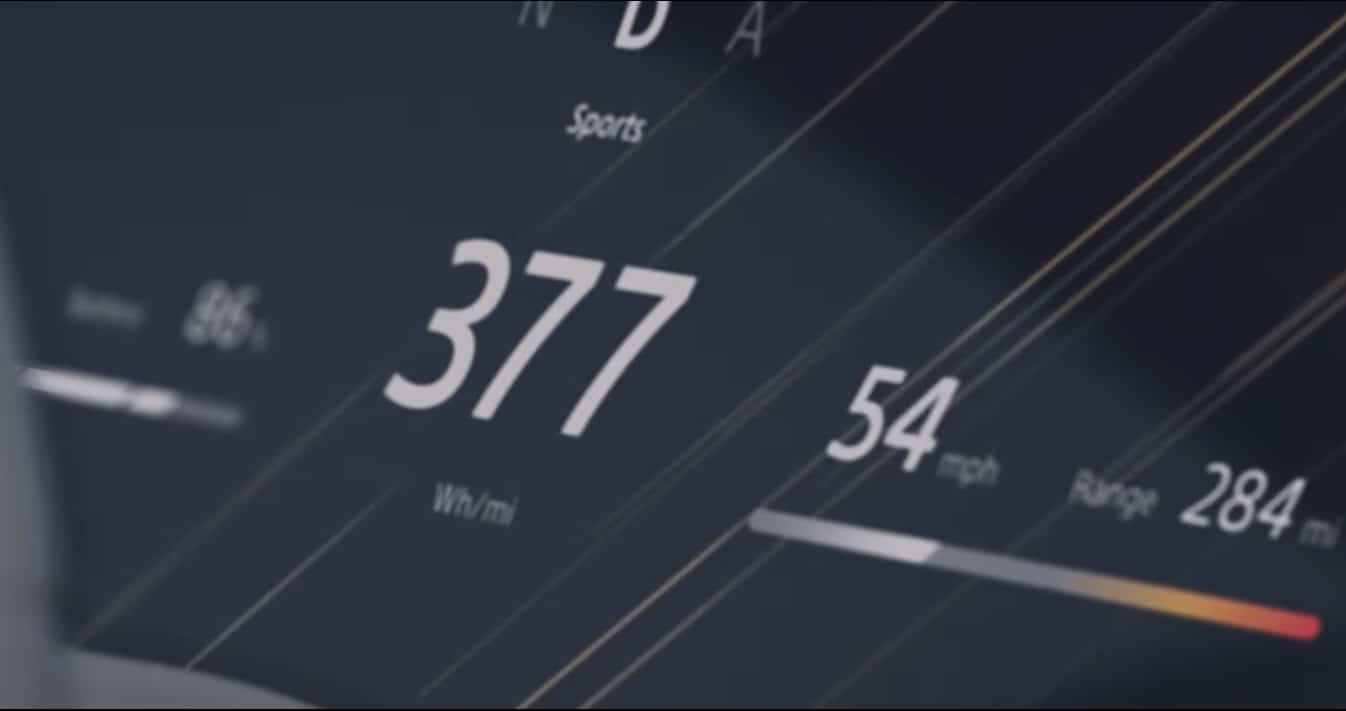 We can see an instant in the video where the electric car is speeding up with the remaining 284 miles of range at 86% state of charge.
What concerned me was the 374 Wh/mile consumption while traveling at 53 miles per hour. The Tesla Model 3, another four-door electric sedan, averages about 230-270 Wh/mile. Therefore the 374 Wh/mile of consumption points that the Vision S is quite inefficient, probably because it is still in development.
In terms of design, the front of the Vision S electric car looks like the Tesla Model S with more LED lights while its rear resembles that of a Porsche Taycan.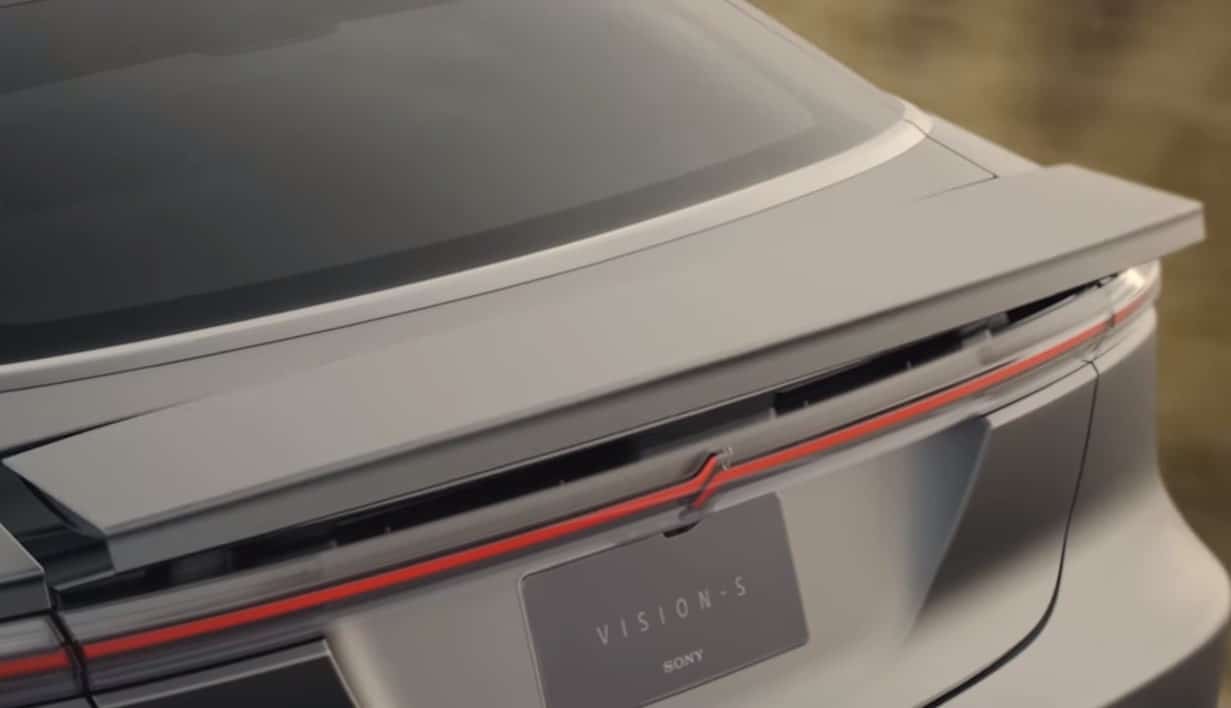 The Vision S also has an active rear spoiler, which is pretty neat, and in terms of interiors, the car is loaded with gadgets. The dashboard is lit with screens that make use of the 360 audio surround sound that promises to deliver an immersive in-car infotainment experience.
What Should We Expect From Sony Vision S Concept?
It's hard to say whether the Sony Vision S concept would be able to challenge Tesla directly. However, the biggest takeaway from this announcement here is that if Sony can make an electric car, then why can't LG or Samsung or Nokia do it.
Smartphone manufacturers already know how to deploy the software better than legacy automakers. With each successive iteration, their electric cars will continue to break new grounds, eventually getting closer to the level of Tesla electric cars.
I, for one, am pretty excited. Because similar to the Android boom, this is the moment when everyone gets their hands on electric cars.
We already know that Chinese smartphone makers, Xiaomi, make an electric scooter. Therefore, venturing in the four-wheel electric car market won't be much difficult for them.