With the latest MIUI 11 update, the Chinese tech giant has tucked in a lot of amazing features for Xiaomi and Redmi users.
Quick Reply is one such feature that users who have been issued the MIUI 11 update can use it right away.
What is Quick Reply in MIUI 11?
A quick introduction for Xiaomi users unaware of the MIUI 11 feature. Quick Reply enables users to view and respond to messages while watching videos, reading, or swiping
through the news feed.
At its core, enabling Quick Reply brings a floating window of the messaging app, i.e. a resizable snippet of the app once you click on the message notification. Xiaomi users can retain the window, resize, or close it.
How to Enable Quick Reply in Xiaomi MIUI 11 devices?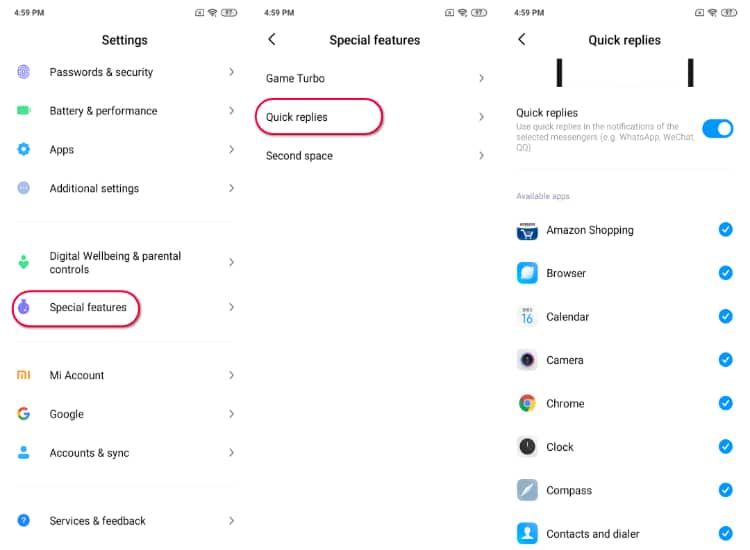 Go to Xiaomi device settings
Scroll down to Special features and tap on Explore new features
Now, tap on Quick Replies
Down below, toggle apps where you will likely use the feature
To test it, open a random messaging app and ask a friend of yours to send a text. Once you tap on it, a floating window will appear on the screen.
While testing the feature, I noticed that it doesn't work all the time. Xiaomi will hopefully fix that in the next update.