A Xiaomi Electric Bike is available for consumers to buy at $430 or Rs. 30,700. The brand new electric bike or e-Bike from Xiaomi, the Chinese smartphone brand, has been launched in China.
Those familiar with Xiaomi know the brand's involvement in almost every facet of consumer products in addition to mobile phones. Xiaomi makes TVs, T-shirts, pollution masks and even beard trimmers.
Therefore, a Xiaomi Electric Vehicle is no surprise to its consumers. Talking about the e-bike, it is called the Himo T1 e-bike and has some really interesting specs.
Here's a quick look at all the specs and features of Xiaomi's electric vehicle, the Himo T1 e-bike —
Xiaomi Electric Vehicle: Specs, Battery Range, Launch Date, And Price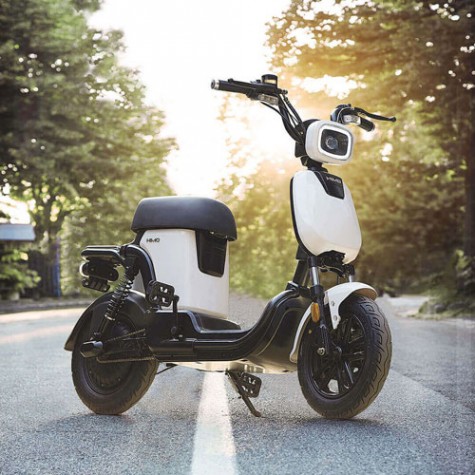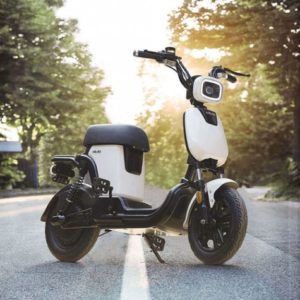 The Xiaomi's electric vehicle comes in two variants: one with a 14,000 mAh battery and the other with a 24,000 mAh one.
The 14,000 mah battery is only twice as big as several smartphones and provides a range of almost 60 km. This bike will have a maximum speed of 25 km/h courtesy of its 250W electric motor and the battery will have a charging time of 6.5 hours.
The Himo T1 e-bike comes equipped with a pedal and a small electric motor. So, in any case, if your battery drains out you can paddle your way out.
The 24,000 mAh battery variant of the T1 e-bike provides a range of 120 km, which would be enough for city usage.
The T1 e-bike looks more like a scooter and less like an electric cycle. At the front, the bike is equipped with LED lights for better visibility at night and telescopic forks suspension for a comfortable ride.
At the rear, the Xiaomi's electric bike is equipped with a luggage rack along with a tail light and dual shock absorbers for better rider comfort.
The wheels on Xiaomi's electric vehicle are 90 mm in size and look similar to scooter wheels. The front wheel has a disc brake for effortless braking while the rear wheel is fitted with a drum.
The Himo T1 e-bike comes with an instrument console that shows speed, time, distance and battery charge.
The Xiamoi electric bike is very light and has a weight of only 53 kg. It can carry a payload of 100 kg. So two kids and one adult can sit on this e-bike.
The bike is only available in China but considering Xiaomi's presence in India, it won't be surprising if they plan to launch their electric vehicle in the country.