Pickup any segment, there are always a few cars that are made to compete with each other. Such is the case with electric cars, Tesla Model S, and Porsche Taycan.
Both of these electric sedans are among the top-notch EVs and offer an impressive mix of performance, premium features, range, and comfort.
Hence, it's become quite difficult to say that one is better than the other. However, to make it easier, we have outlined a comparison between these two luxury electric cars.
To keep things sorted, we have only considered the top variants: Tesla Model S Plaid and Porsche Taycan Turbo S.
Tesla Model S Plaid Vs Porsche Taycan Turbo S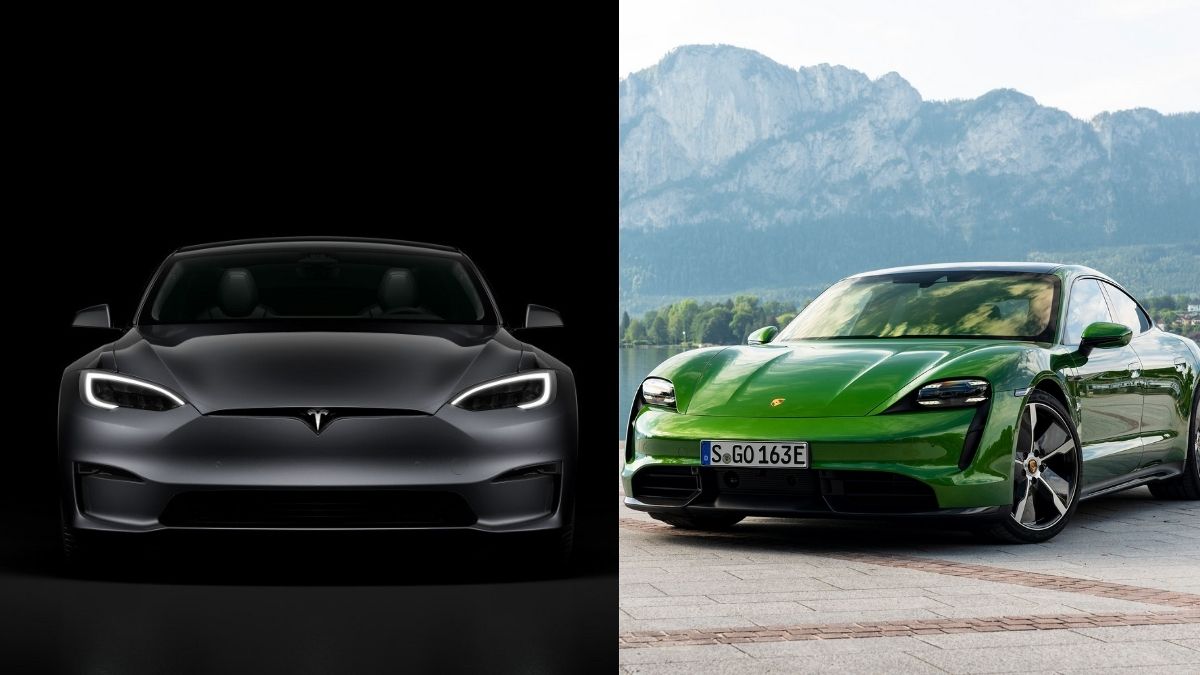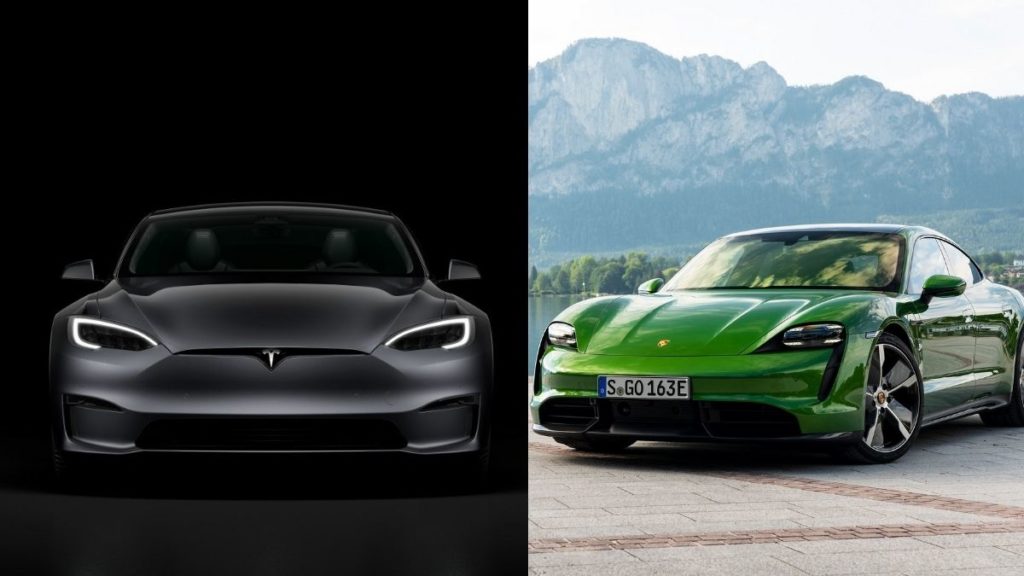 Before we begin, here's a brief overview of both electric sedans.
Tesla Model S is the top electric car from the California-based EV maker. Recently, the automaker has refreshed the Model S and brought some major improvements. The electric sedan now has a new chassis and is offered in two variants: Tesla Model S Long Range and Model S Plaid. Tesla replaced the 'Performance' trim with a new and even more powerful 'Plaid' variant.
A high-end performance variant, the Model S Plaid Plus, is also available for reservation but it'll take at least more than a year to arrive in the market.
Anyway, let's move on to the Porsche Taycan which is one of very few legitimate Model S rivals. Porsche Taycan is the first mainstream and flagship electric sedan of the German automaker, Porsche.
It's available in four different variants: Taycan, Taycan 4S, Taycan Turbo, and Taycan Turbo S, with Porsche Taycan Turbo S being the most powerful and premium of all.
Since there are multiple options available for both electric cars, we'll be considering only the top model of both these sedans.
Acceleration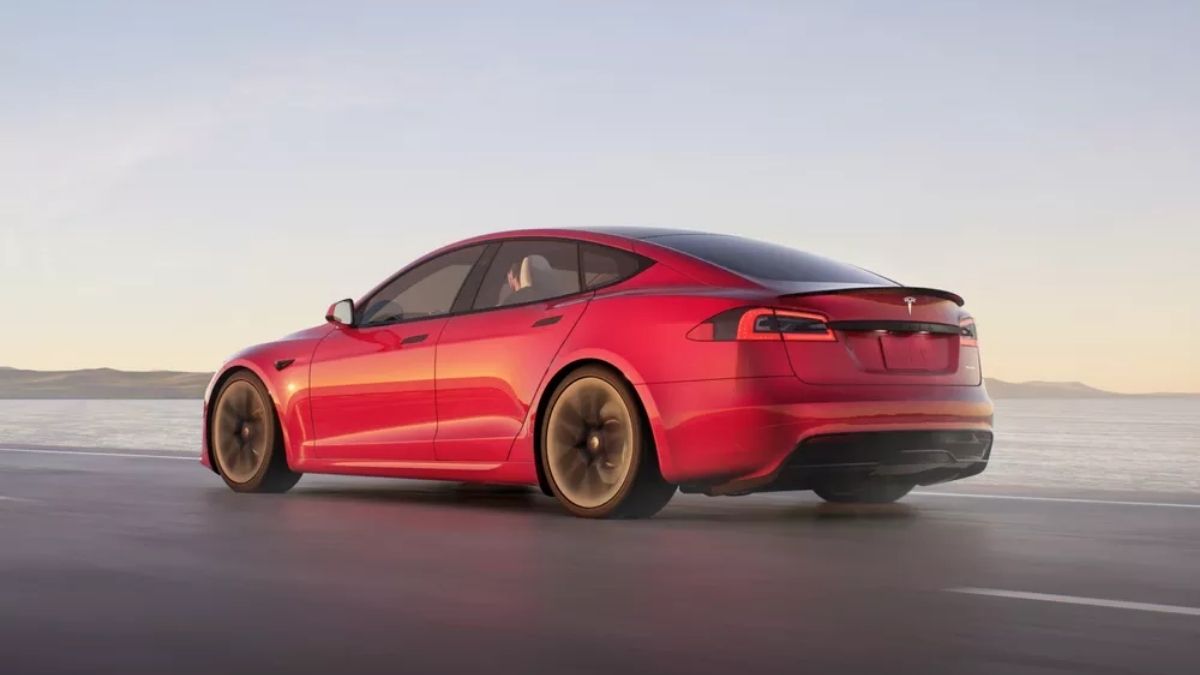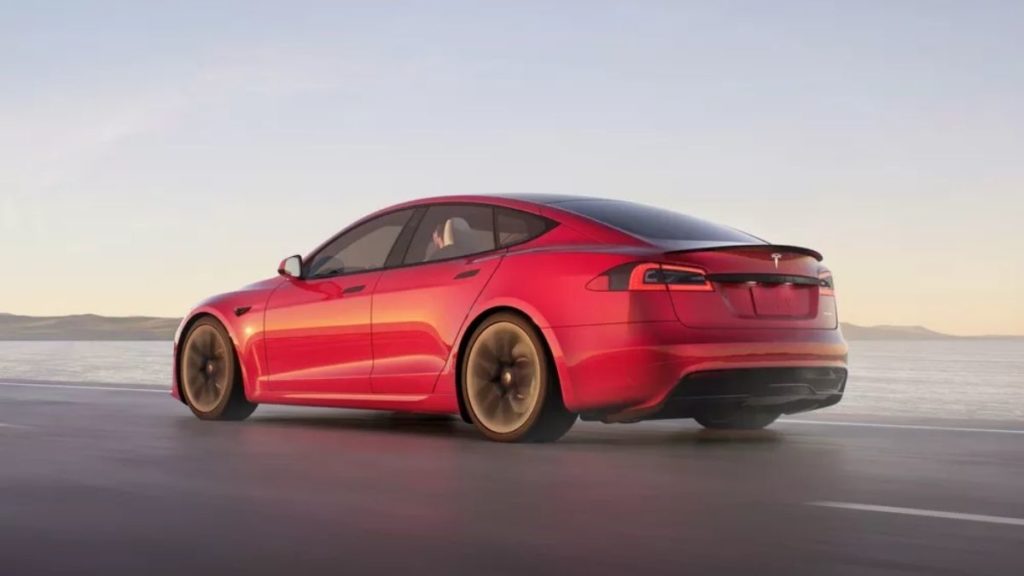 Tesla Model S Plaid being the ultimate drag racer could accelerate from 0 to 60 mph in breathtaking 1.99 seconds.
On the other hand, Porsche Taycan Turbo S is a bit slow on straight-line acceleration and takes an extra 0.6 seconds for the same.
In simple theory, Turbo S can sprint from 0 to 60 mph in 2.6 seconds and it's a great figure if we remove Model S from the picture.
Electric Range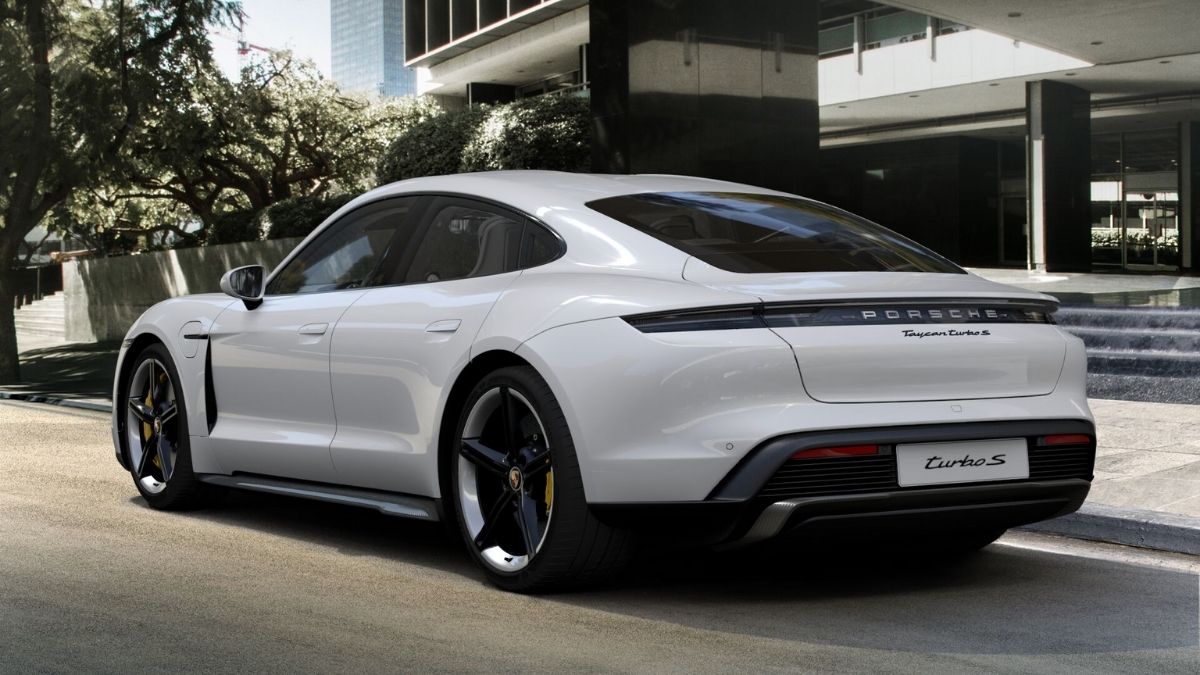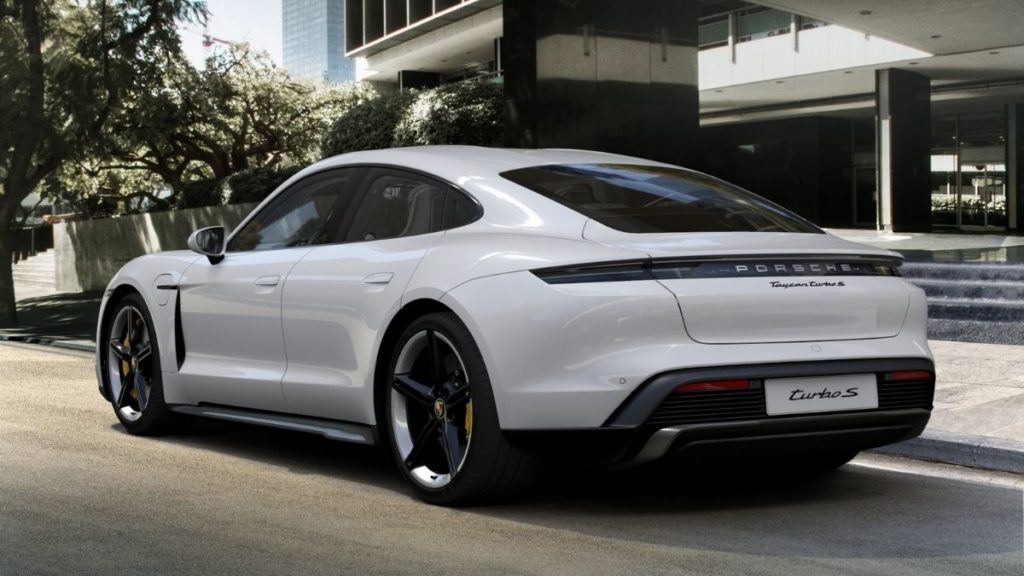 The advertised range of Tesla Model S Plaid on its website is 390 Miles, which is one of the best in its segment.
Meanwhile, Porsche Taycan offers an electric range of 201 miles which can be extended to 278 miles using a performance plus battery.
Both the electric sedans range mentioned above are as per EPA cycle.
Top Speed
Model S Plaid can achieve a top speed of up to 200 mph (321 kph).
Taycan Turbo S, on the other hand, can attain a top track speed of up to 161 mph (259 kph).
Power Output
As mentioned above, the latest variant of the Model S is built on a different chassis. Hence, it's equipped with three performance motors with sleeve rotors that help it to generate around 1020 HP.
Thanks to the new plaid powertrain, the Model S is the quickest accelerating production car in the world.
Speaking of Porsche Taycan Turbo S, there are two AC permanent synchronous motors powering it. These motors can generate up to 616 HP which can be increased to 750 HP under launch control mode.
Price
The price of the Tesla Model S Plaid starts at $119,900 whereas for Porsche Taycan Turbo S it's $185,000.
Don't Get Fooled By The Specs: There's More To It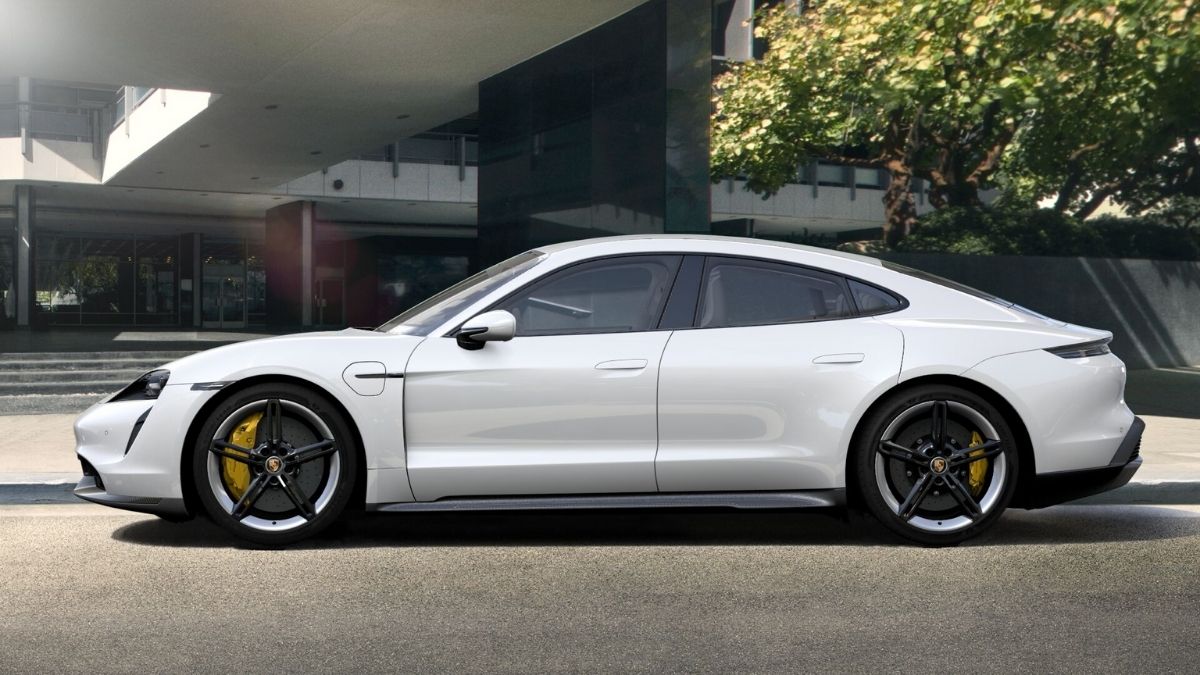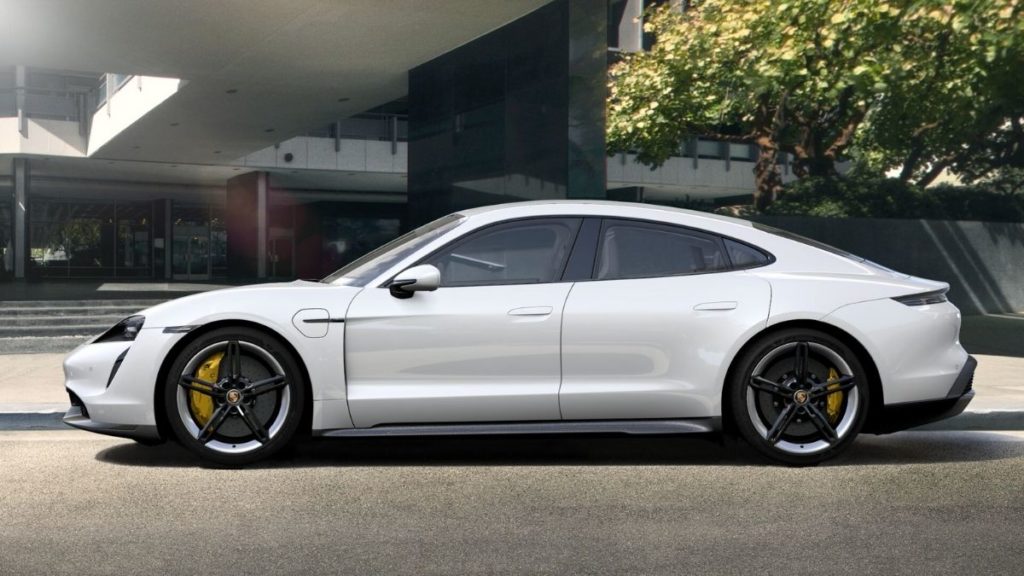 Clearly, Tesla Model S Plaid outperforms Taycan Turbo S in terms of specs and pricing. However, this comparison is beyond just the numbers.
Porsche Taycan is a more premium car and provides a far better build quality. In addition, it would be difficult for Tesla to match the ride quality and driving pleasure Porsche Taycan offers.
Also, if you keep aside the Tesla Autopilot and FSD, then Porsche Taycan has plenty of features to offer.
Which One Is Better? Model S Plaid Or Taycan Turbo S
The answer to this question depends upon the perception of an individual. In terms of EV technology, specs, and pricing, Tesla Model S Plaid is a better option.
However, in terms of ride quality, comfort, convenience, handling, build quality, and luxury appeal, Taycan lives up to the reputation of the automaker.