While Tesla is famous for its revolutionary electric cars, the company's energy business is growing stronger. Tesla's energy division is mushrooming at a rapid pace.
Last year, CEO Elon Musk said that as Tesla's energy division distributes its utilities globally, it stands to outgrow the company's electric car business.
After looking at the number of projects and achievements, the claim seems like an actual possibility. To name a few, one of the most significant projects is Hornsdale Power Reserve (HPR) in Australia. The project is also known as Tesla Big Battery. However, HPR is owned by a French renewable energy company.
In addition to the HPR project in Australia, sources suggest that soon Tesla will be one of the biggest energy providers in the UK. To add to that, Tesla has already provided its energy storage system to Amazon in the UK.
Tesla Electric Cars To Get Overtaken By Energy Business?
Considering the achievement and future plans, Tesla has introduced new software called Autobidder for taking its electric utility business, one step ahead. The Tesla software basically manages and optimizes the strategies in order to generate maximum revenue.
According to the company's official website, "Autobidder provides independent power producers, utilities and capital partners the ability to autonomously monetize battery assets."  
Additionally, Tesla confirmed on its website that the software is successfully operating at the Hornsdale Power Reserve (HPR) in Australia. However, apart from HPR, Tesla is using its software at several other projects.
Furthermore, the software is compatible with other company products and energy storage systems.
Here's an image of the user interface of the software,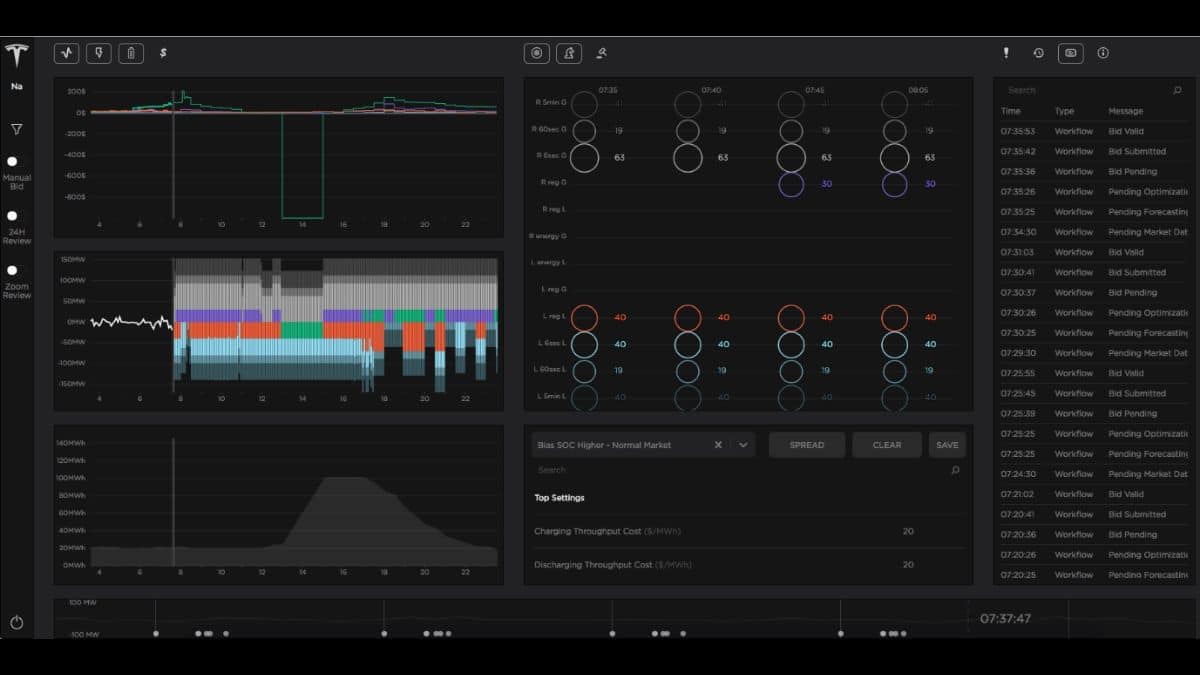 The software provides value stacked operations and real-time market operations. Along with that, it incorporates Machine Learning and Optimization algorithms.
The Future Of Tesla Energy Business
Sooner or later Tesla will be providing energy solutions on a large scale to organizations. Aside from industrial usage, the bigger picture also suggests that Tesla will be providing the service on residential levels.
Furthermore, when it comes to alternative energy, the possibility is high that masses would eventually choose Tesla over any other brand.
While the revenue that Tesla generates from its electric cars is still way more, Tesla's energy division seems to be catching up, albeit a bit slow.