One accidental click can wipe away your entire memory or a week's hard work which is why data backups are highly regarded. If you have accidentally wiped away your hard-drive that had something of utmost importance to you, there are chances that you can recover it — courtesy of data recovery software.
Today, I am reviewing one such data recovery software called Stellar Photo Recovery Premium which, as the company behind it claims, is the most powerful photo recovery software with video and photo repair.
Let's see how strong does the claim stands:
Stellar Photo Recovery Premium
Stellar Photo Recovery Premium is a recovery software that can recover deleted photos, videos, and audios from any Mac and Windows storage. In addition to recovery, the software is also capable of repairing corrupt photos and videos. This software allows you to recover photos, videos, and audio files after you've deleted them accidentally or intentionally.
User Interface
I am using Stellar Photo Recovery Premium on my MacBook, and the interface is as simple as it should be for a recovery software. On the launch screen, you get a big blue button for recovering photo, audio, and video. You can also choose from the buttons below if you want to repair photos or videos.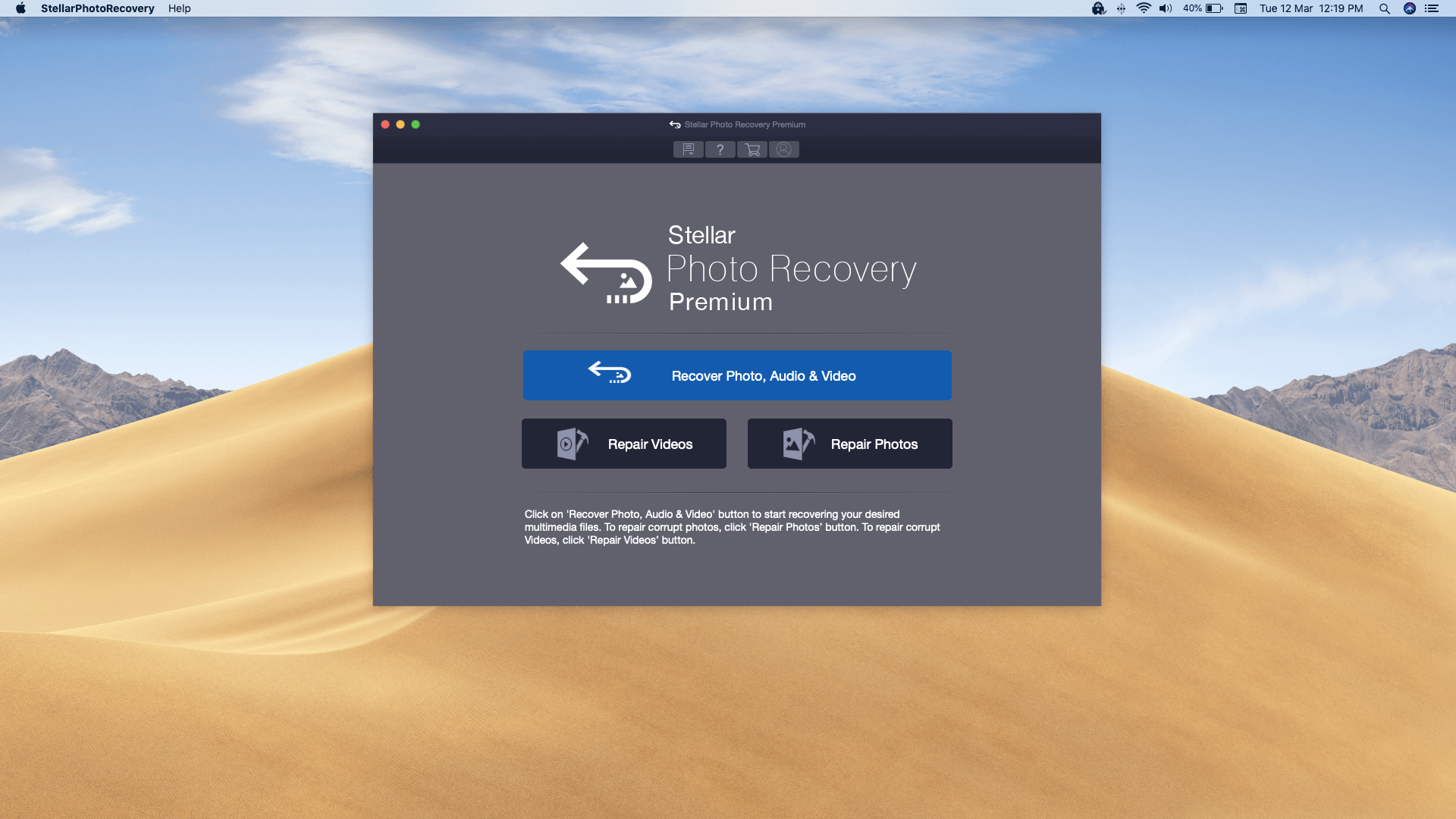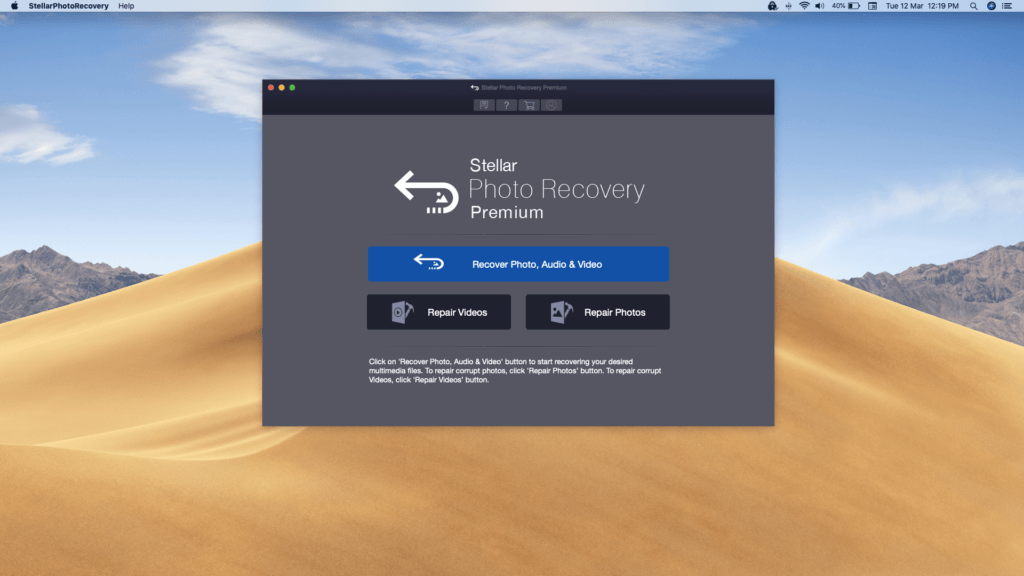 Next, you need to select the location of the storage media from where you want to recover the files. It could be your computer's internal storage or external storage connected to your PC. Click on 'scan' and the software will start scanning the recoverable files. Scanning could take some time depending upon the size of the storage media. Once scanned, you can click on the files that you want to recover. One thing that I liked about Stellar Photo Recovery Premium is that it shows a preview of the files that you want to recover.
If you're not able to find the file you want to recover, an additional 'Deep Scan' option is also available which, as evident from its name, performs an in-depth sector-wise scan for any recoverable files.
Recovery Capabilities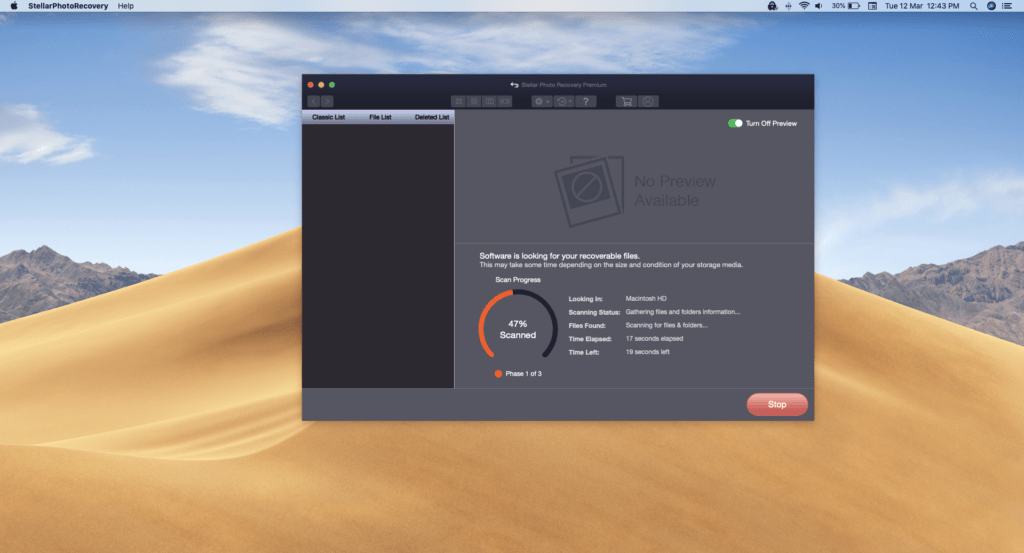 I tried the software and was able to recover files that I deleted almost a month ago. Mind it, these were the files I didn't delete permanently but simply deleted them or moved them to Trash. To test the recovery capabilities of the Stellar Photo PRecovery Premium, I formatted a pen drive and was able to recover almost 95% of my data. The rest of the images that were recovered were broken or useless.
To make it tougher for the software, I formatted a pen drive thrice and then tried recovering images from it. To my surprise, the recovery success rate dropped to 80 and 85%.
One of the pros of this recovery software is the fact that images were restored with their original name and timestamp which made it easy for me to identify the files I want to recover from the list of recoverable files. Also, not only you can recover JPEG and PNG images, the software can also recover RAW photos.
I would describe Stellar Photo Recovery Premium's recovery capabilities excellent as it is really a relief to recover almost all the files if you have simply deleted them. The software is definitely a lifesaver for "Oh shoot! I accidentally pressed the delete button" community.
Repairing A Photo
There is nothing more frustrating than a corrupted file that won't open. Thankfully, Stellar Photo Recovery Premium also offers repair functionality for photos and videos. Honestly speaking, I wasn't impressed with the feature. I didn't have any corrupted photos or videos so I tried online photo corrupting tools to test the software.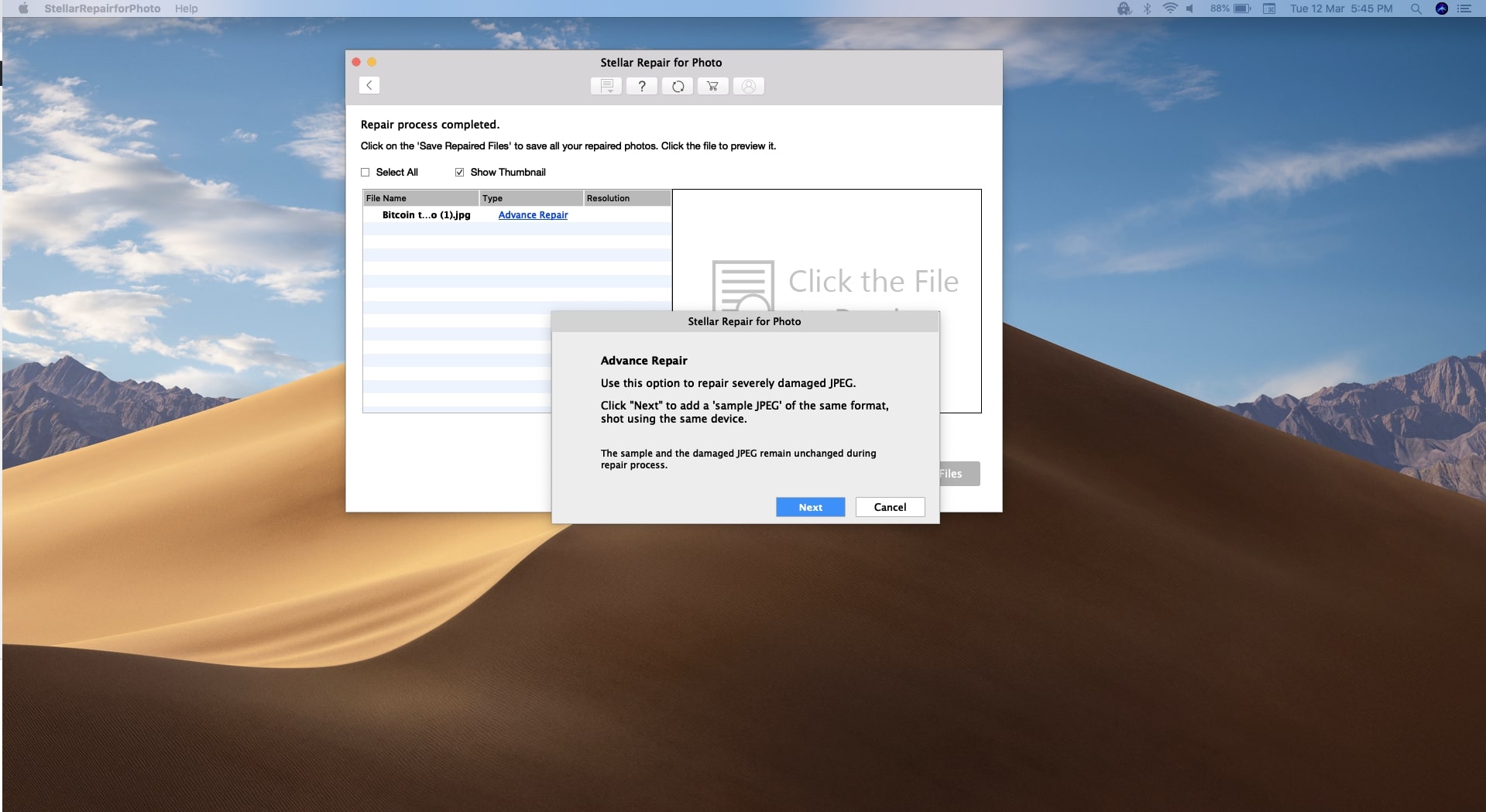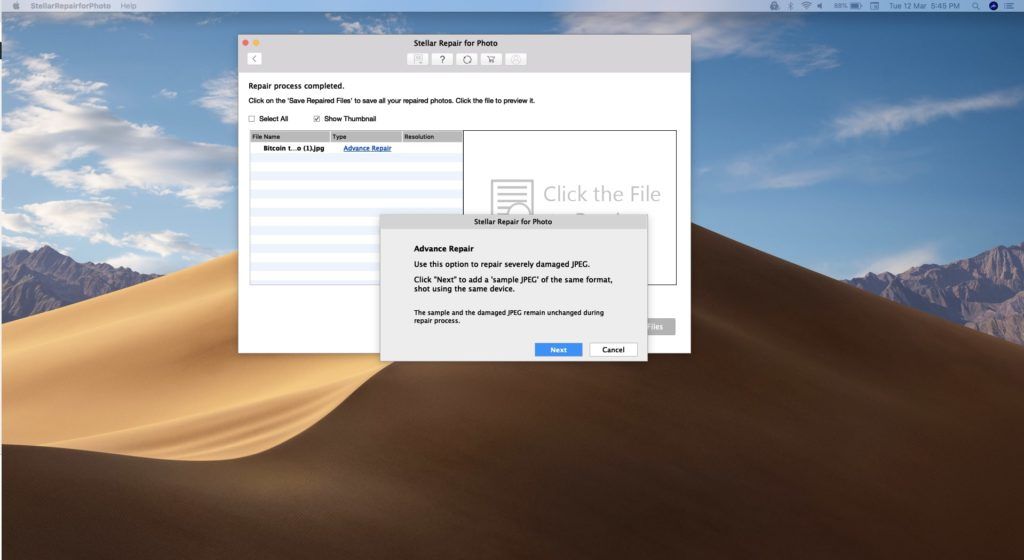 I tried to repair three corrupted photographs and the software failed to repair them. I was taken to 'Advance Repair' which requires you to upload a sample image. The software failed to repair even when I uploaded the original uncorrupted images.
This might not be the best test case but it is what it is.
Pricing
Stellar Photo Recovery Premium costs $69 for a single system valid for one year. Pricing is a bit on the higher side but given the software provides both recovery and repairing solutions, it is understandable. However, if you are still not sure about the credibility of the software, there is a free version available that allows you to preview deleted or corrupted photos and videos. If the files that you want to recover are available in preview, you can purchase Stellar Photo Recovery Premium from here.
Pros and Cons
Everything is not butterflies and unicorns with Stellar Photo Recovery Premium. It has its set of pros as well as cons.
Pros
High recovery rate
Images with recovered with thumbnails, timestamps and original name
Live preview of recoverable photos
Cons
Repair functionality isn't exactly accurate
Slow scanning process
Bit costlier
Conclusion
Stellar Photo Recovery Premium does its job of recovering photos perfectly. With its simple and intuitive interface, you won't find yourself stuck anywhere during the recovery process. I have tried a couple of other recovery software as well but Stellar's success rate is on par with them.