The INZONE H7 headset is a part of Sony's gaming sub-brand designed to serve PS5 and high-performance PC users alike. Currently, the brand includes three gaming headsets and two high-refresh rate monitors. Today we're taking a look at the INZONE H7 headset, the middle child that lies between the entry-level H3 and the top-end H9 gaming headset.
In India, this particular unit costs Rs 14,990 and competes with the likes of Logitech G733, Razerblack Shark V2 Pro, and Razer Barracuda. A gaming headset is different from a regular one as it focuses on reduced latency and overall sound clarity. One of the top requirements while gaming is to hear footsteps and nearby in-game noises to accurately find enemies and eliminate them. Gaming headphones are also designed to work best indoors because that's where most game sessions take place. So are the Sony INZONE H7 any good? Here's our review. 
Sony INZONE H7 Specifications
Driver Unit: 40mm
Weight: 325g
Battery life: 40hrs
Connectivity: Bluetooth Version 5.0, 10m range, SBC, AAC audio format support, 2.4GHz frequency range
What's In The Box
USB Cable
USB Transceiver
INZONE H7 headsets
Reference Guide
How is the Sony INZONE H7 build quality?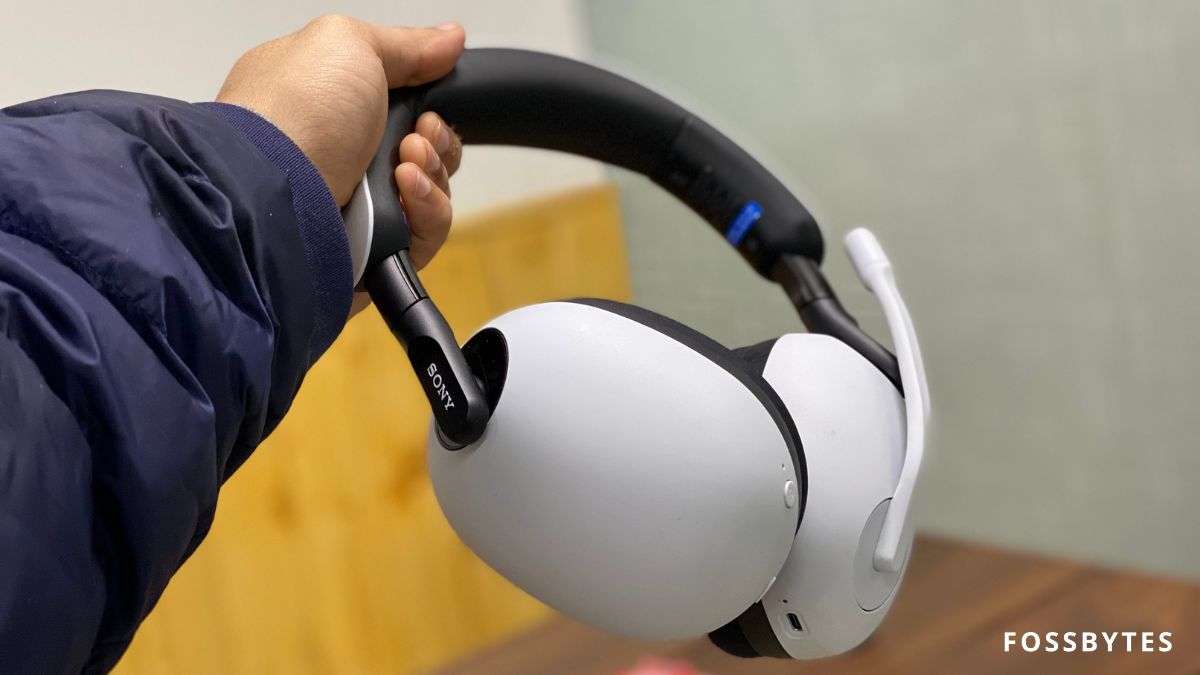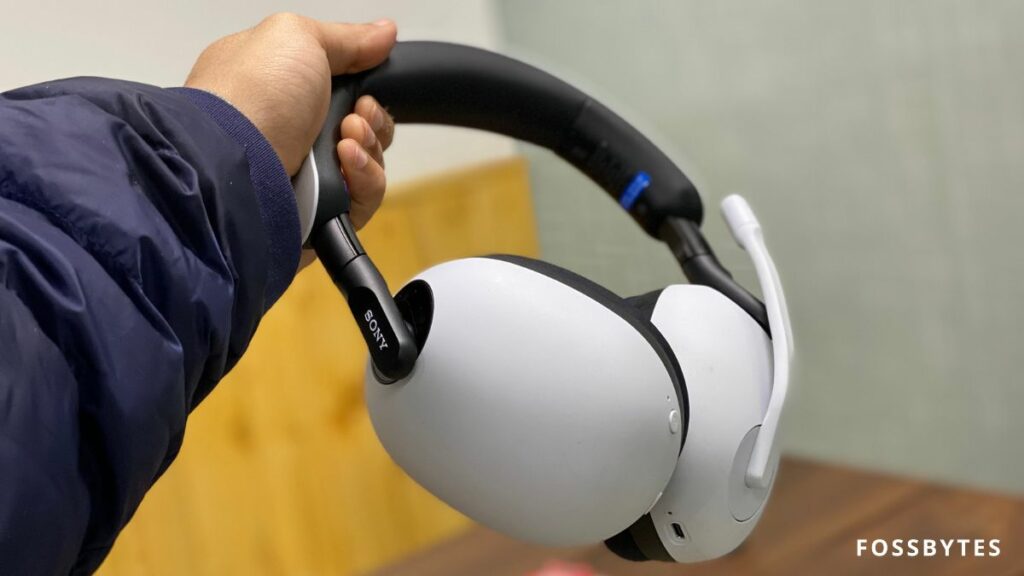 The headphones' outer shell, which consists of white-colored parts, is made out of plastic. The matte-finished white shell is similar in color to the Sony PS5, and unsurprisingly, both of them look quite well when paired up together. H7's ear cups are made out of soft-touch nylon, while its headband has a good chunk of vegan leather attached to it, which feels quite premium.
The length of the headset extends easily as per your head size, and the earcups also swivel in both directions. Although the overall build quality of the INZONE H7 is good, I'd still recommend packing them in a case while traveling. The H7, like its cousins the H3 and H9, has a non-detachable mic, which feels well-built and has a high degree of flexibility.
INZONE H7 Looks & Fit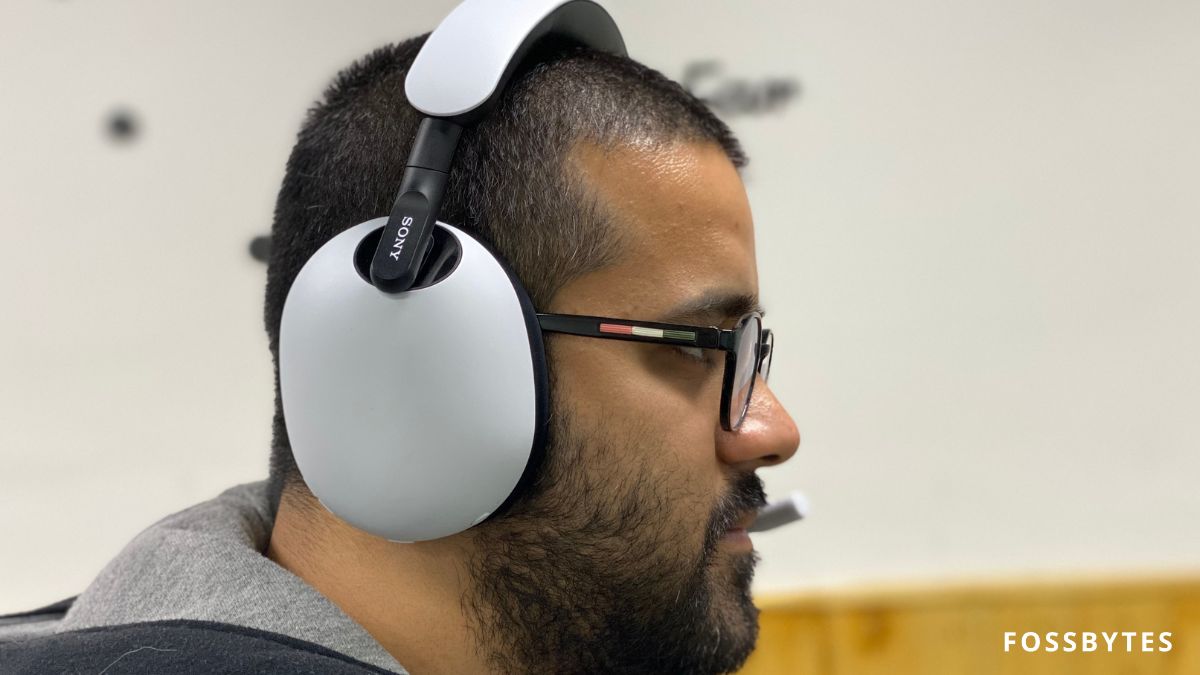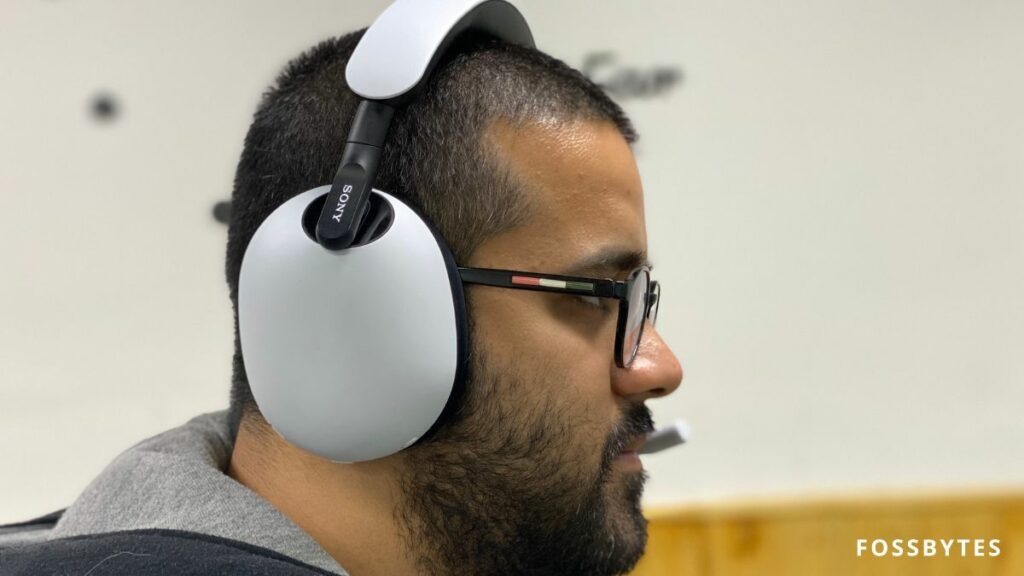 The entire INZONE lineup has a very minimalistic aesthetic. As I mentioned, it goes very well with the PS5, and I also think that if you have an XBOX Series S, it'd probably look very well with it as well. In terms of laptops, the INZONE H7 will look very well with white-colored machines like the Lenovo YOGA Slim 7i carbo, and Alienware X14, ASUS ROG Zephyrus G14. The non-detachable mic does ruin the aesthetics of INZONE H7 if you want to pair the headphones with your smartphone to travel somewhere or while working out.
It's both, a good and a bad thing. As while the INZONE H7 look really aesthetic while wearing, if you exclude the mic, and are comfortable to wear for long hours, they fit quite loosely on the head. Therefore, traveling or working out with them is not a good idea, to begin with. Although, I hope it's something SONY can change in a future iteration. 
What controls are present on Sony INZONE H7? How do they work?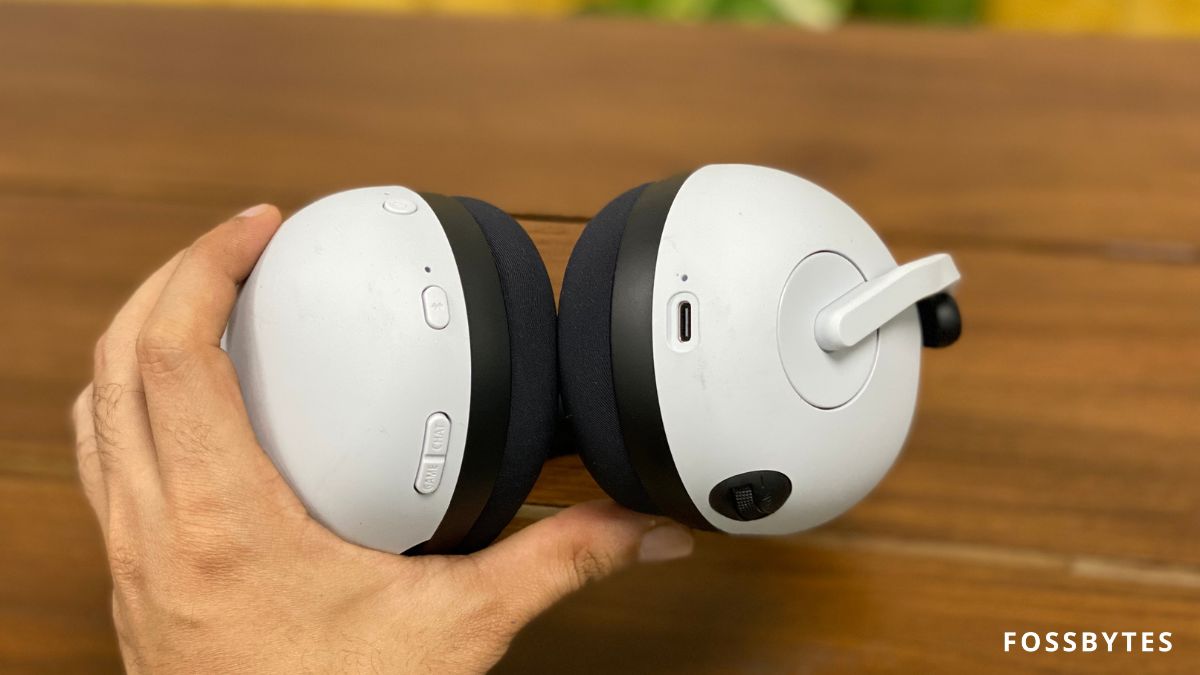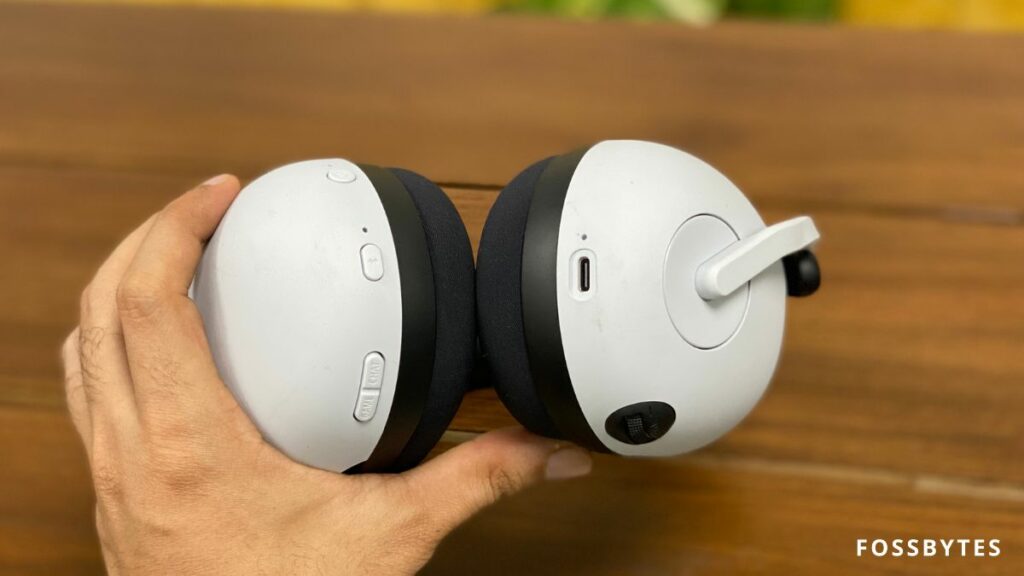 All physical buttons are present on the headset's lower portion, including a USB Type-C port, a volume controller, GAME and CHAT volume adjustment buttons, Bluetooth, and a power button. The Bluetooth dongle seamlessly switches between PS5 and PC. The rest of the controls are pretty straightforward and work as intended. Long press the Bluetooth button for 5 seconds to pair; you can also press the Bluetooth button once to receive a call and hold it for 2 seconds to reject it.
The headsets also offer two levels of reset if you ever face difficulty while pairing with Bluetooth. The first one is a simple reset; you can do this by pressing together the power and Bluetooth buttons for 8 seconds after connecting the headphones with a USB Type-C. It retains all the user settings. The second one is the hard reset, which brings the headset to its factory state. 
How's the performance of INZONE H7?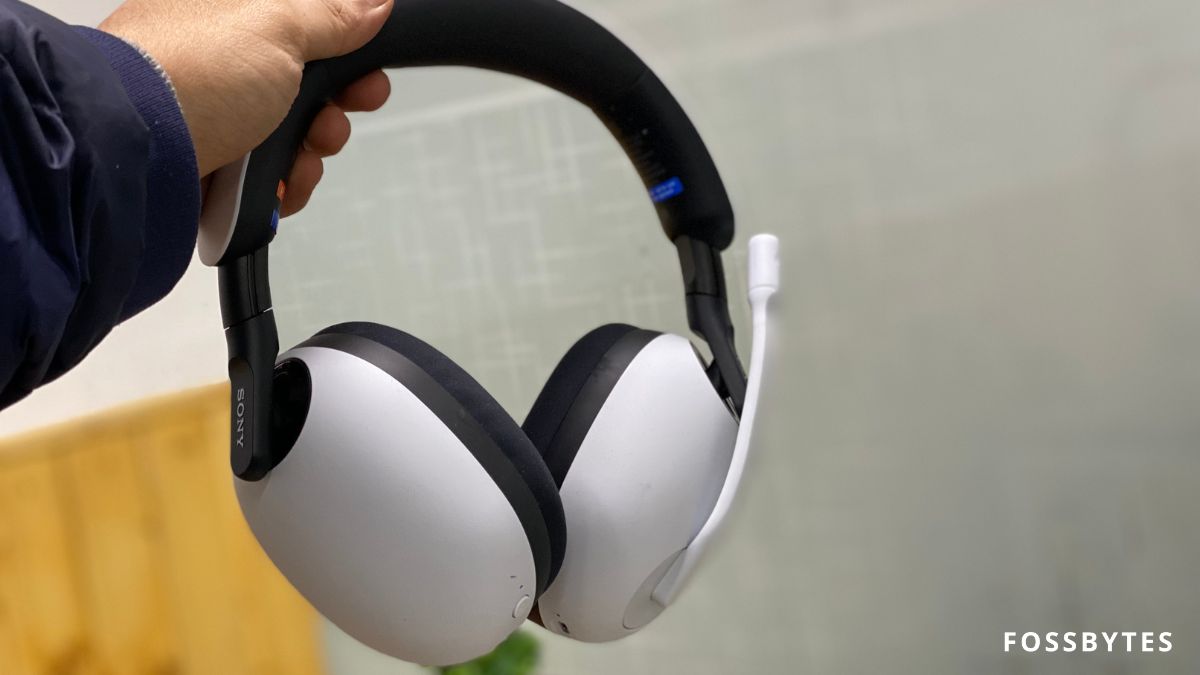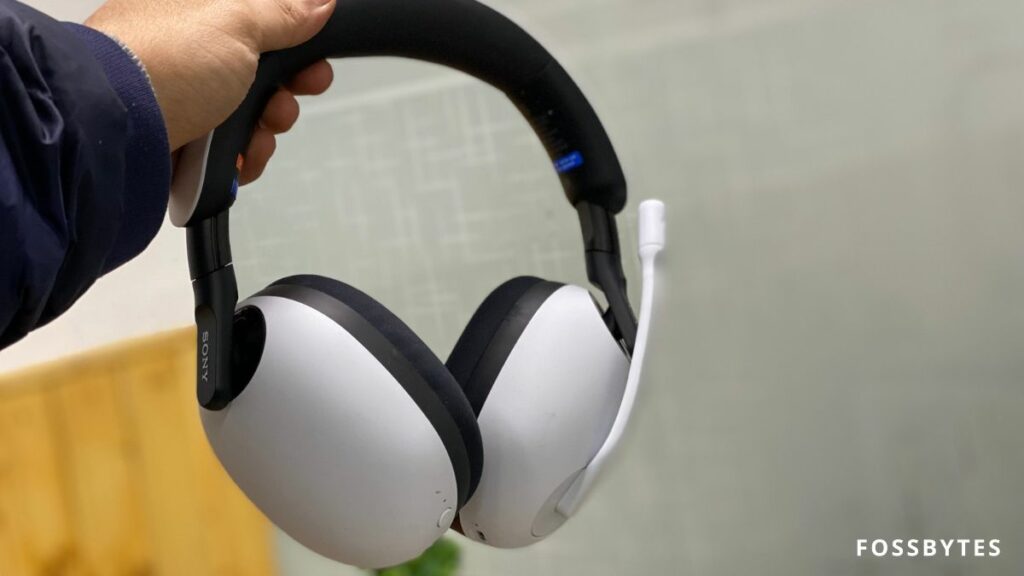 The INZONE H7 sounds crisp and offers a high level of clarity. I played Bloodborne with it on PS5, and the experience was pretty good. For the uninitiated, in Bloodborne, your character gets attacked from multiple sides oftentimes from beyond what the screen can showcase. The INZONE H7 did a great job of stimulating the enemy's howls and grunts and the direction from which they were coming from. Moreover, one can easily make out possibly every different kind of ambient noise in the environment using the INZONE H7. 
On PC, I played the new Call of Duty: Modern Warfare 2 (2022) campaign. The H7 has more accessible features on the PC thanks to the INZONE hub software. Using it, you get access to the Equalizer, allowing you to choose between "Bass Boost," "Flat," "Music/Video," or create your own "Custom" sound. Users can also enable High Dynamic Range and Spatial Audio and make multiple different sound profiles as well. 
The Spatial audio is a really cool feature, allowing you to experience the sound all around you. It was especially useful while playing MW2 as the sound of enemy footsteps and every single shot fired comes to you as clearly as daylight. The H7 does not have any active noise canceling feature like its bigger brother H9, but it doesn't need any while gaming. 
My apartment is on the second floor, and the H7 did a good job of muffling down the noise of any car passing by on the road. Moreover, the headsets are pretty loud, and at max volume, you can't even hear what the person sitting nearby is saying. While playing Bloodborne and fighting against the Orphan of Kos, I shouted to my roommate, "I need to find a cheese for this boss." So overall, the INZONE H7 sounds good on PS5 and great on PC. 
INZONE H7 mic test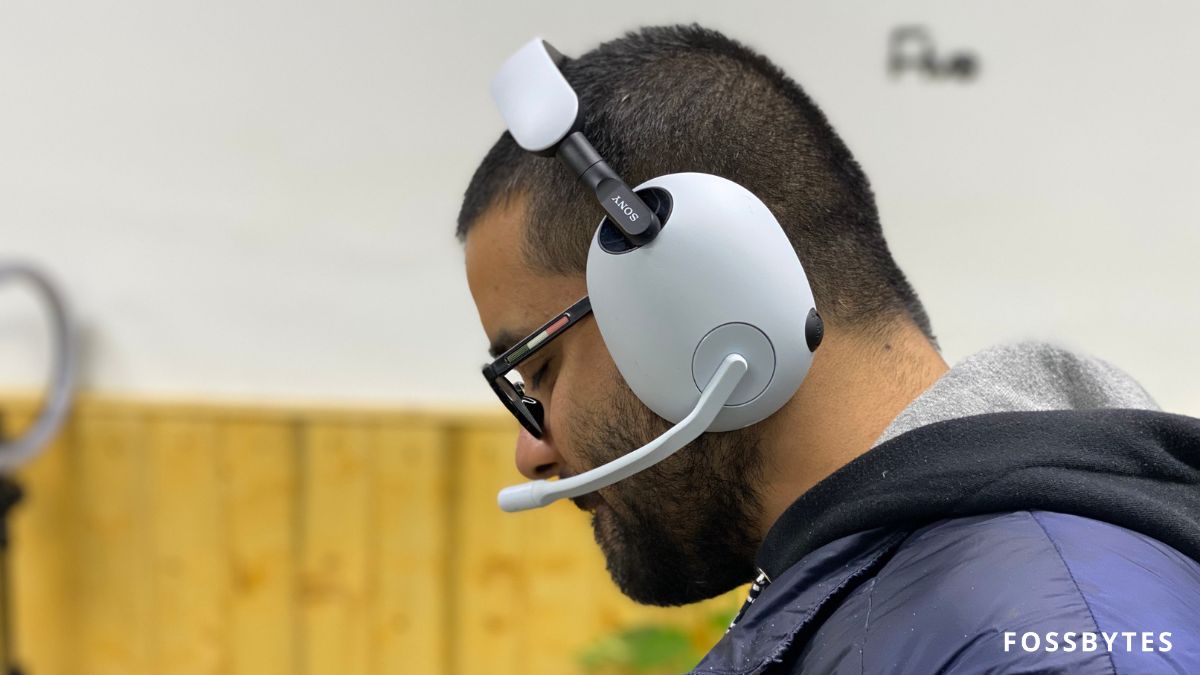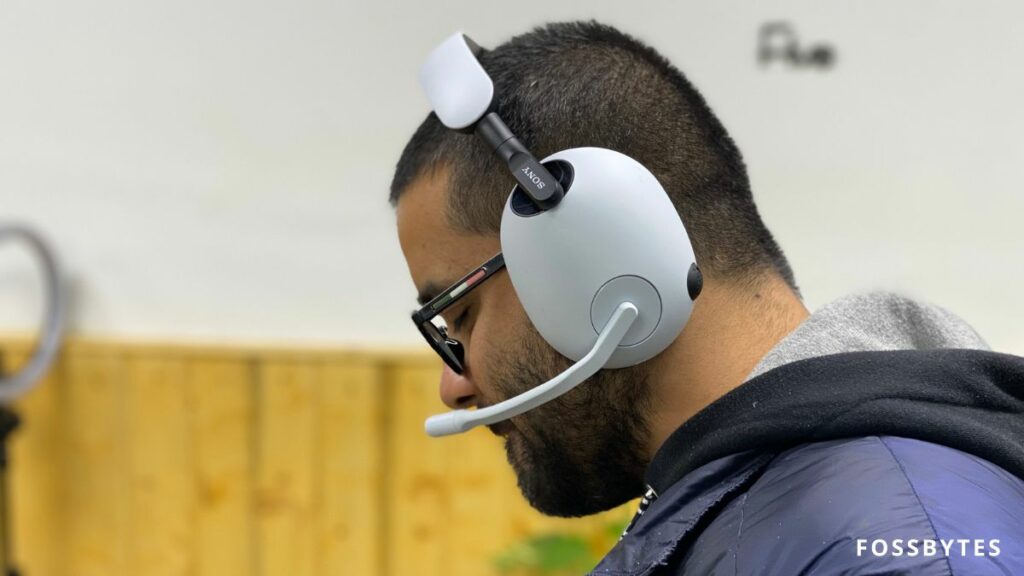 As mentioned, the INZONE H7 offers a non-detachable but flexible mic. One really cool feature about the mic is that it switches off when you put it upwards. And turns ON as you bring it near your mouth. The overall quality of the mic is average. Here's a short sample.
How is the INZONE H7 battery life?
Sony claims a 40 hours battery life for the INZONE H7, but in my testing, the battery life far exceeded that. I clocked in around 48 hours of music, listening, streaming, and playing video games. For reference, I began playing God of War Ragnarok at 100% battery, and by the time I acquired the new weapon, the headset's battery was completely gone. The headphone charges pretty quickly as well. An hour of charging can easily give you 1.5 to 2 days worth of battery, depending upon your usage. Meanwhile, the INZONE H7 headsets charge 100% in around 3.5 hours. 
Should you buy the Sony INZONE H7?
Sony INZONE H7 Review
Summary
The new Sony headsets offer an awesome package of sound, features, and functions. They look quite premium for their price point and go along well if you already have a PS5, Xbox Series S, a gaming laptop, or a desktop PC. The non-detachable mic and the plastic-heavy build do take away some points from the INZONE H7, but the features like Spatial audio and easy connectivity between PC and PS5 make it one of the best wireless gaming headsets on the market. Currently, you can buy the INZONE H7 for around Rs 14,990 on Amazon.