Spotify is adding a new feature where you'll be notified about new releases from artists that you've favorited. After a new update for the app is available, you'll see a bell icon on the home page at the top-right side.
The feature will collect new releases from artists, and a blue dot will appear, which will notify you that the panel has new content.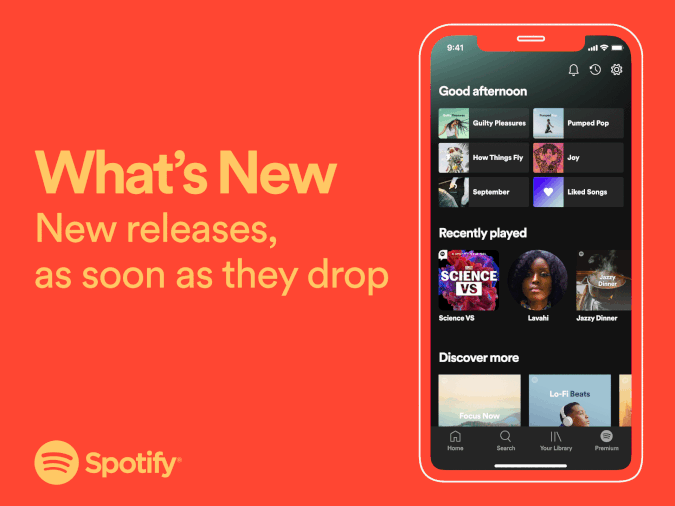 This feature resembles Spotify's Release Radar playlist that it suggests users, but the former notifies you of content as soon as it's available.
The release is all set to roll out in three weeks. In the last couple of months, the app devs are doing serious work behind the scenes to add new features.
Today, the music streaming giant dominates the industry with over 35% market share thanks to its affordable subscription service and algorithm that truly understands and suggests the kind of music people like.
Do you use Spotify? Let us know your thoughts and opinions about the same in the comments section below.