The new rolling version 2020.06 of SparkyLinux has been released with several new changes, improvements, and tools. The latest edition is built on top of the testing repository of the upcoming GNU/Linux Debian 11 'Bullseye.'
A fully featured SparkyLinux 2020.06 features a stable Linux Kernel 5.6.14 which brings many key features. For instance, support for WireGuard VPN, Qualcomm, USB4, Amazon Echo speaker, and fixing the Year 2038 Problem. Moreover, you can also install and try the latest Kernel 5.7 from the Sparky unstable repository.
Speaking of software, Sparky 2020.06 has introduced a new radio streaming player, RadioStation. It is a fork of RadioTray-Lite that comes with a minimal interface and runs on a Linux system tray.
Additionally, the MinimalGUI edition of SparkyLinux now includes an Epiphany browser replacing the previous Otter browser. Among other application updates, 2020.06 gets the latest Firefox 77.0, Thunderbird 68.8.1, and LibreOffice 6.4.4.2.
Another important update is in the Calamares installer. With Calamares 3.2.24, you can now set your password strength to the minimum number of one digit. However, it's always highly recommended to use a strong password.
Lastly, Sparky has added its new Openbox Noir desktop as a choice in MinimalGUI edition. It is a lightweight variant of Openbox that provides a dark and modern desktop appearance.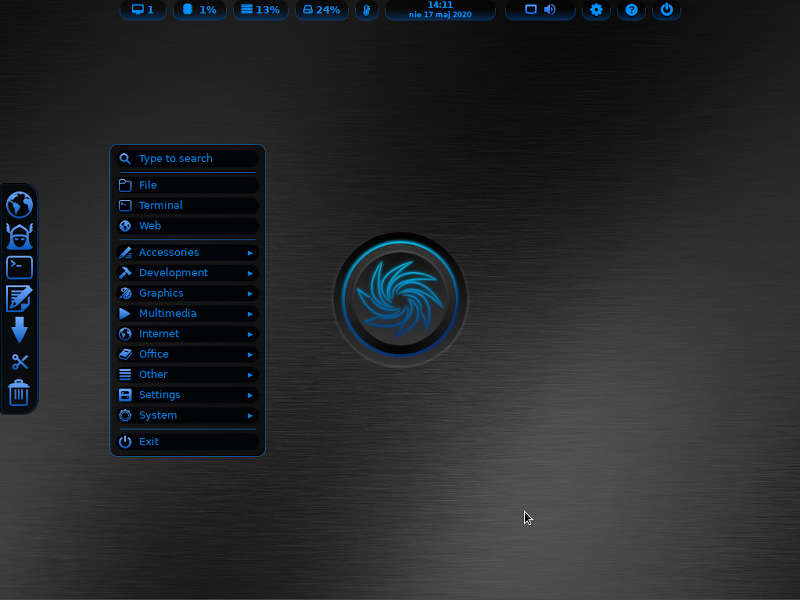 How To Upgrade Or Install SparkyLinux 2020.06?
The rolling edition of Sparky aims to help advanced users who want to work with the latest version of the software and hardware support. So, if you're comfortable with a less stable version of apps, you can either upgrade your system or install a new version Sparky 2020.06.
To upgrade your system, you can use the Sparky Upgrade graphical app by running the command:
sparky-upgrade
Or, you can also upgrade using the APT package manager:
sudo apt update
sudo apt full-upgrade
For a fresh installation, you can download a new rolling ISO image of SparkyLinux 2020.06 from here. Currently, it is available as Xfce, MATE, LXQt, MinimalGUI (Openbox), and MinimalCLI (text-mode) editions for 64-bit (x86_64/amd64) architectures.