I've been using the Mini for a little over 30 days now, and this is my iPhone 12 Mini review after a month. I'll talk about the build, display, cameras, user interface (iOS 14), and battery life, among other things, in this article. Apple's smallest offering is by no means less powerful than its big brothers.
iPhone 12 Mini Specifications
Specifications
iPhone 12 Mini

Dimensions and weight

131.5 x 64.2 x 7.4 mm (5.18 x 2.53 x 0.29 in)

Display

5.4-inch (diagonal) Super Retina XDR (OLED) display
Cameras

Dual 12MP rear cameras:

Ultra Wide and Wide lens
Ultra-Wide: f/2.4 aperture and 120° field of view
Wide: f/1.6 aperture, OIS


Front Camera:

12MP camera with f/2.2 aperture

 

Processor
Apple A14 Bionic
Biometric
Face ID
Cellular and Wireless
Dual SIM 5G support (1 Physical SIM, 1 eSIM)
Battery
Li-Ion 2227 mAh, non-removable
Storage
64GB, 128GB, 256GB
Audio
Stereo speakers.
No 3.5mm jack
Sensors
Face ID
Barometer
Three‑axis gyro
Accelerometer
Proximity sensor
Ambient light sensor
Colors
Black, White, (Product) Red, Green, Blue
Box Content
iPhone 12 Mini, Type-C to lightning cable, paperwork
iPhone 12 Mini Review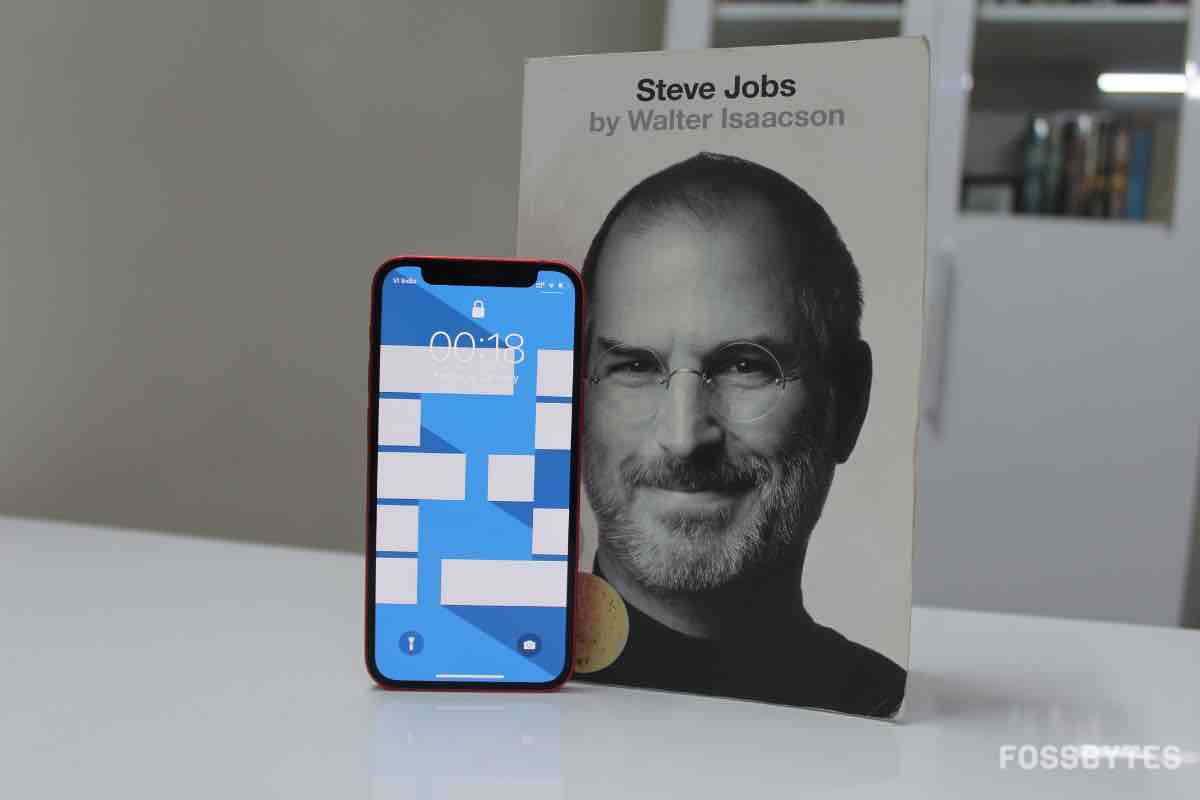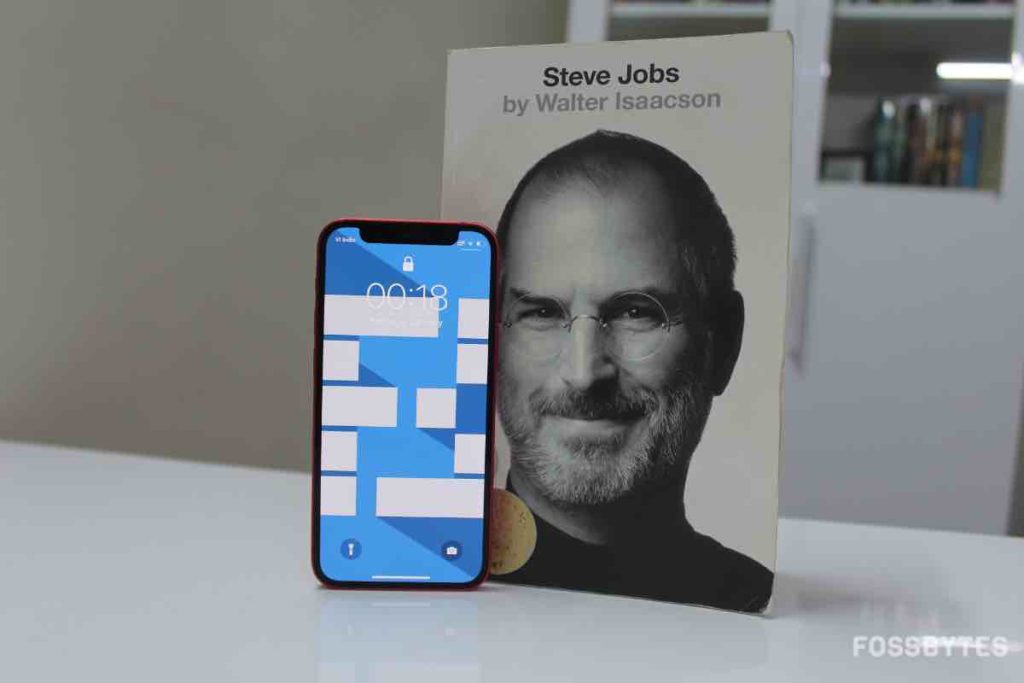 I'm writing this review after more than 30 days of using the iPhone 12 Mini. Honestly, I was bummed to get no charger in the box, but it's better than that 5W brick you usually get. Now the packaging was compact, minimal, with the phone on top, and a USB-C to lightning cable, and paperwork under it.
I have the Product Red iPhone 12 Mini, and it looks different (better) with the naked eye than it does in the photographs. Getting right to it now, let's dive into the iPhone 12 Mini review in detail.
Build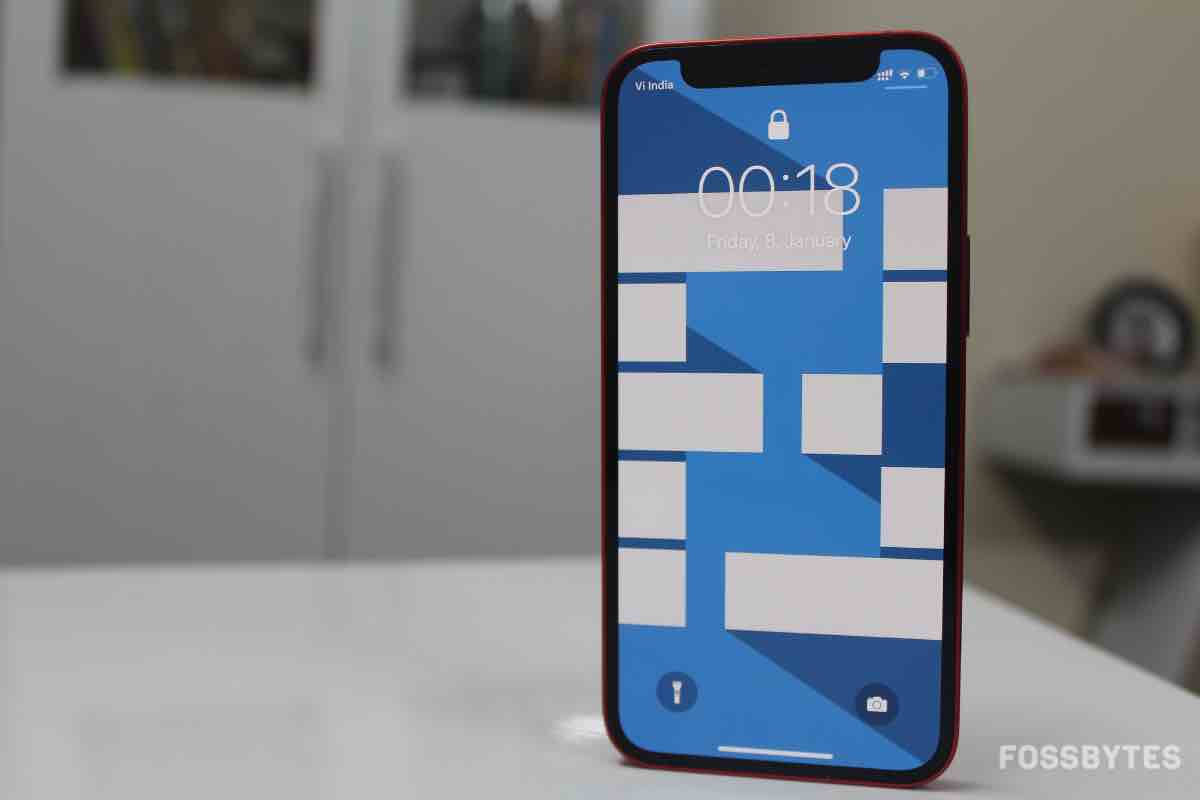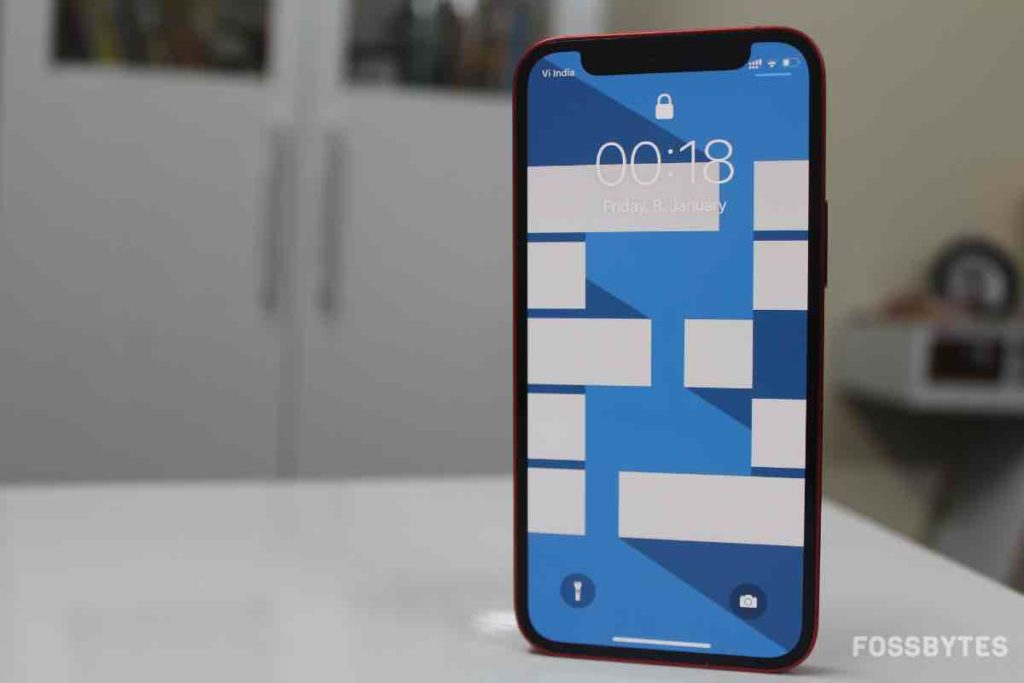 I used the iPhone 12 Mini without a case or a screen guard for about 10-15 days before my MagSafe clear case got delivered. The glass on the back is glossy but not super-shiny, but it is a fingerprint magnet. The sides of the phone are aluminum. It doesn't slip out of hand, and the new squared-off corners give it a sweet and confident grip. It feels good in the hand both with or without a case.
On the front, you get a 12MP TrueDepth camera, which enables Face ID. It is still a sloppy front camera by iPhone standards. The earpiece doubles us as a speaker for stereo sound. You'll appreciate that extra front-firing speaker in the earpiece when watching a video on the iPhone 12 Mini.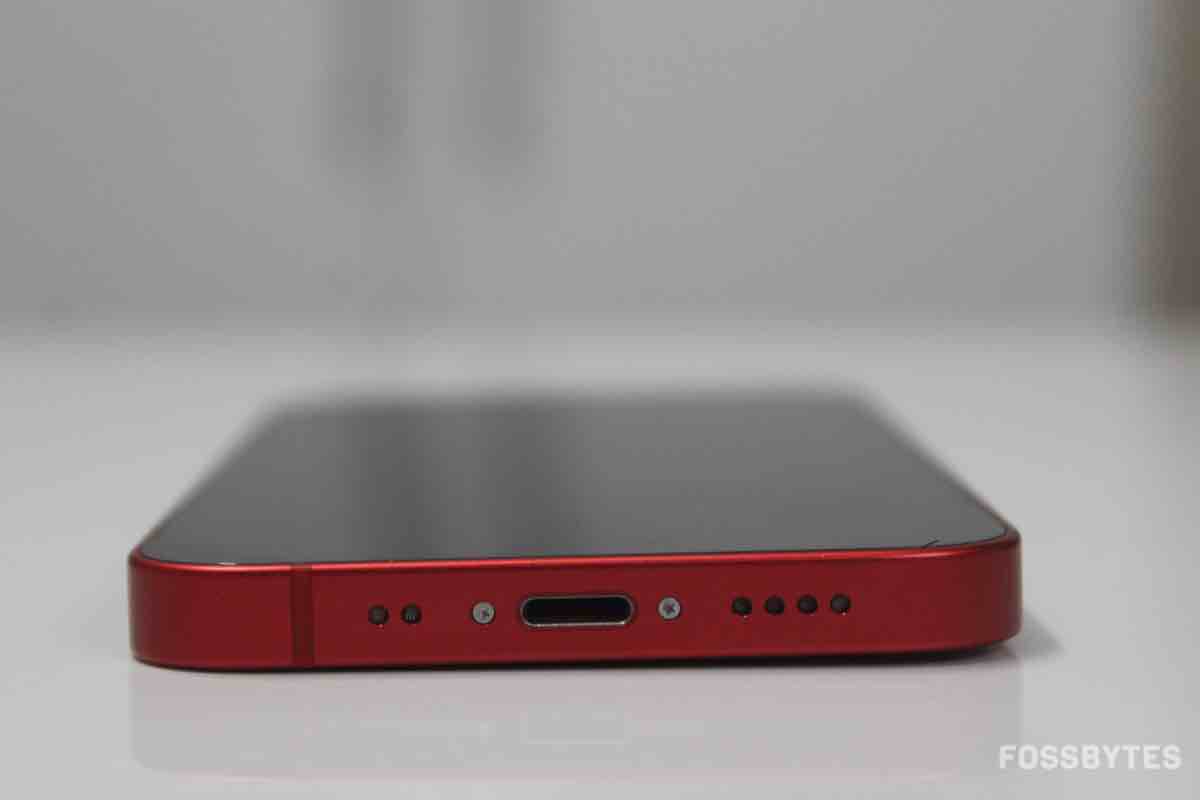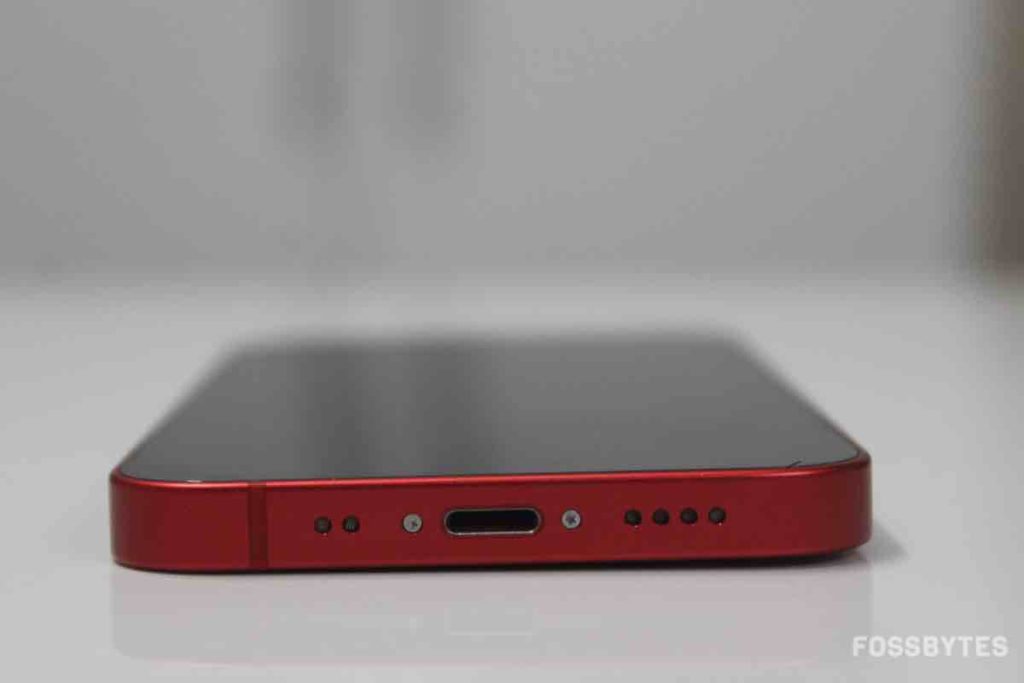 At the bottom, you get the Lightning port, and speaker grills, where the one on the left is still a dummy.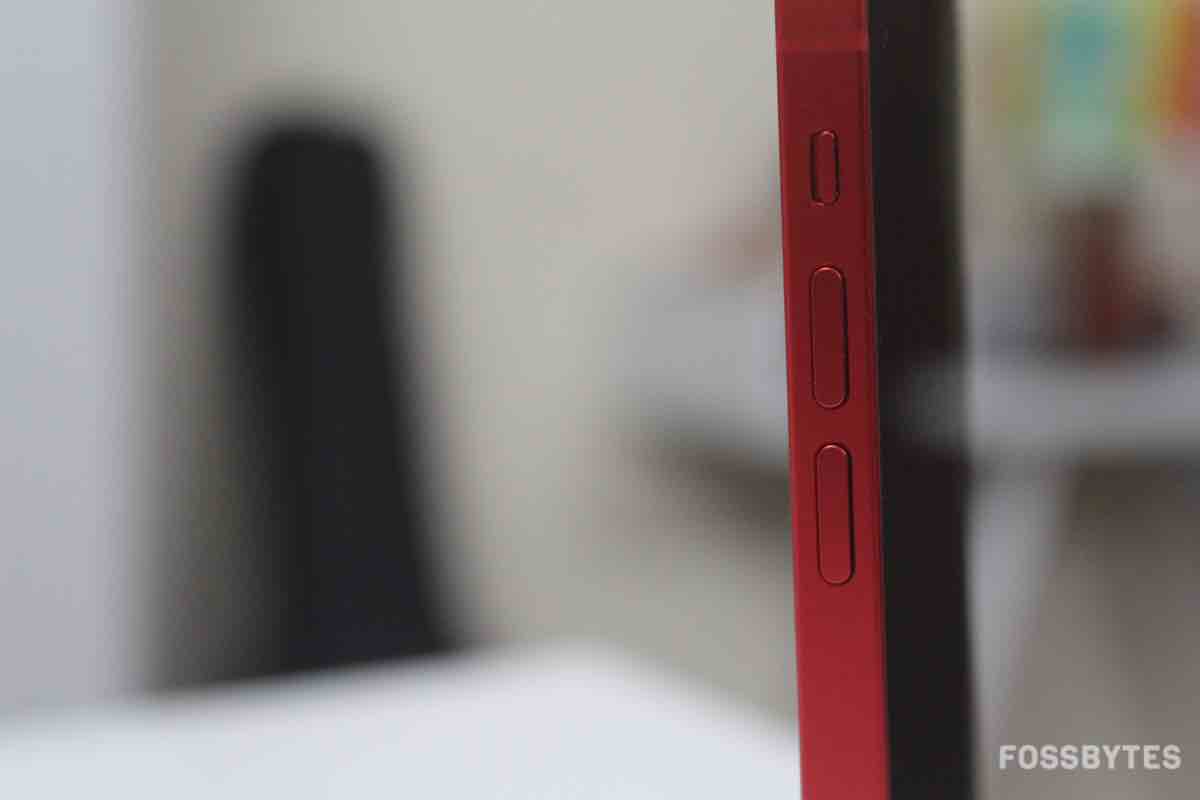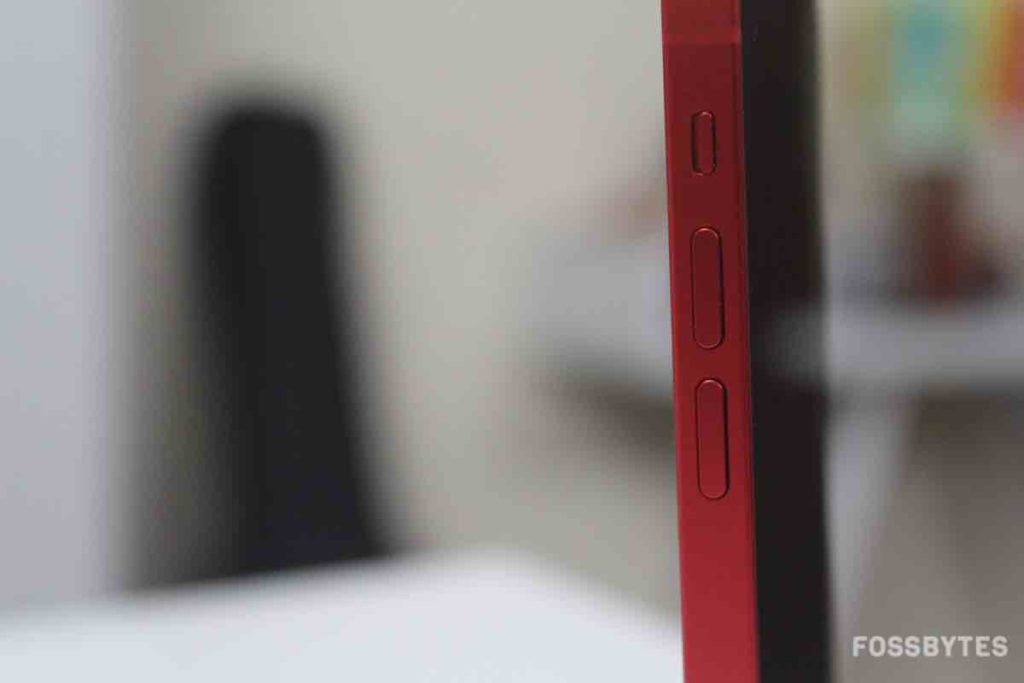 The left side sports the alert slider, volume rockers, and the single SIM tray.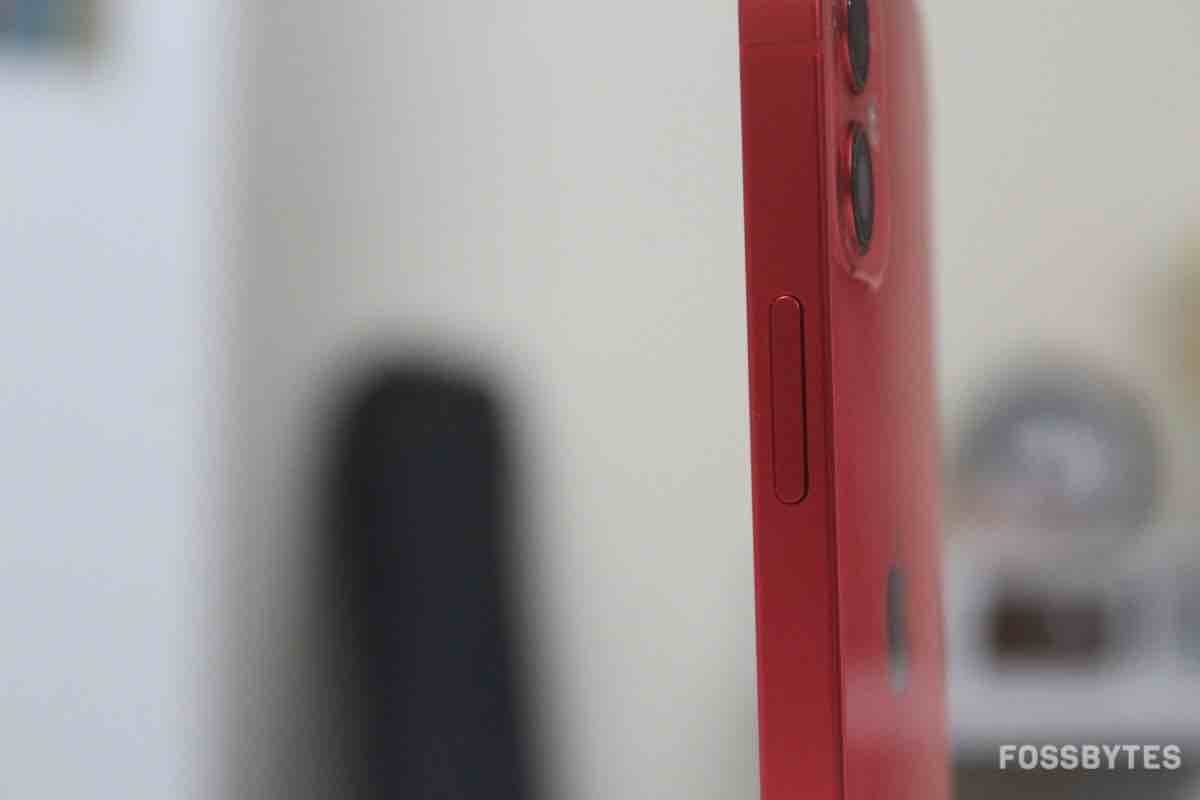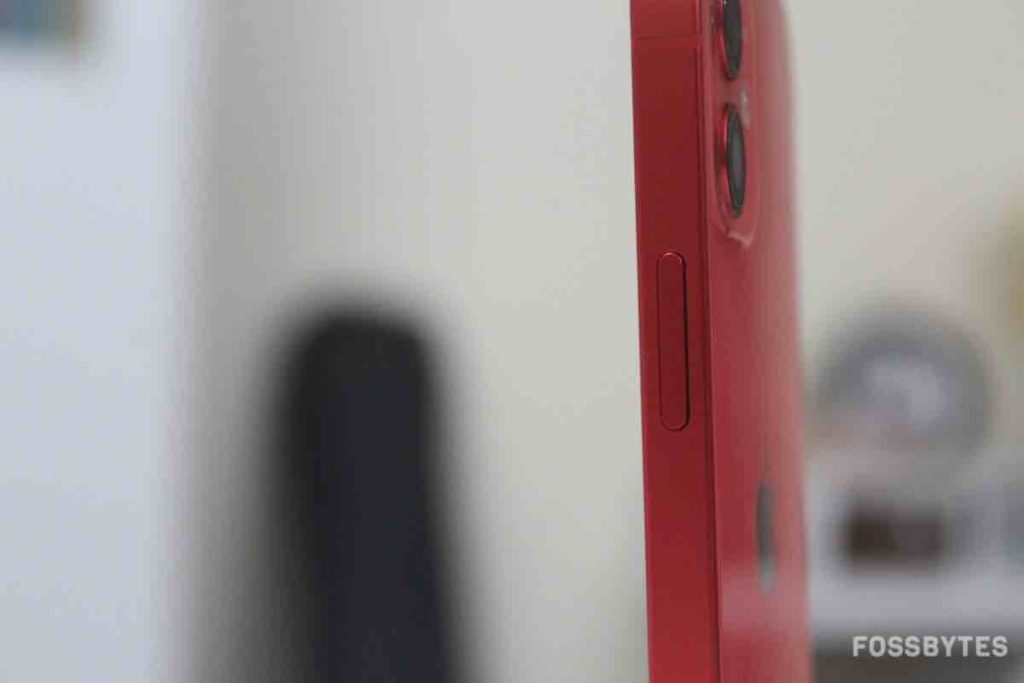 On the right side, you have the power button or the side key, as Apple calls it. I think the button size on the iPhone 12 Mini is under-appreciated. The side key, as well as the volume rockers, are probably shared with the conventional iPhone 12 series, which means they're large and easy to spot on such a compact phone.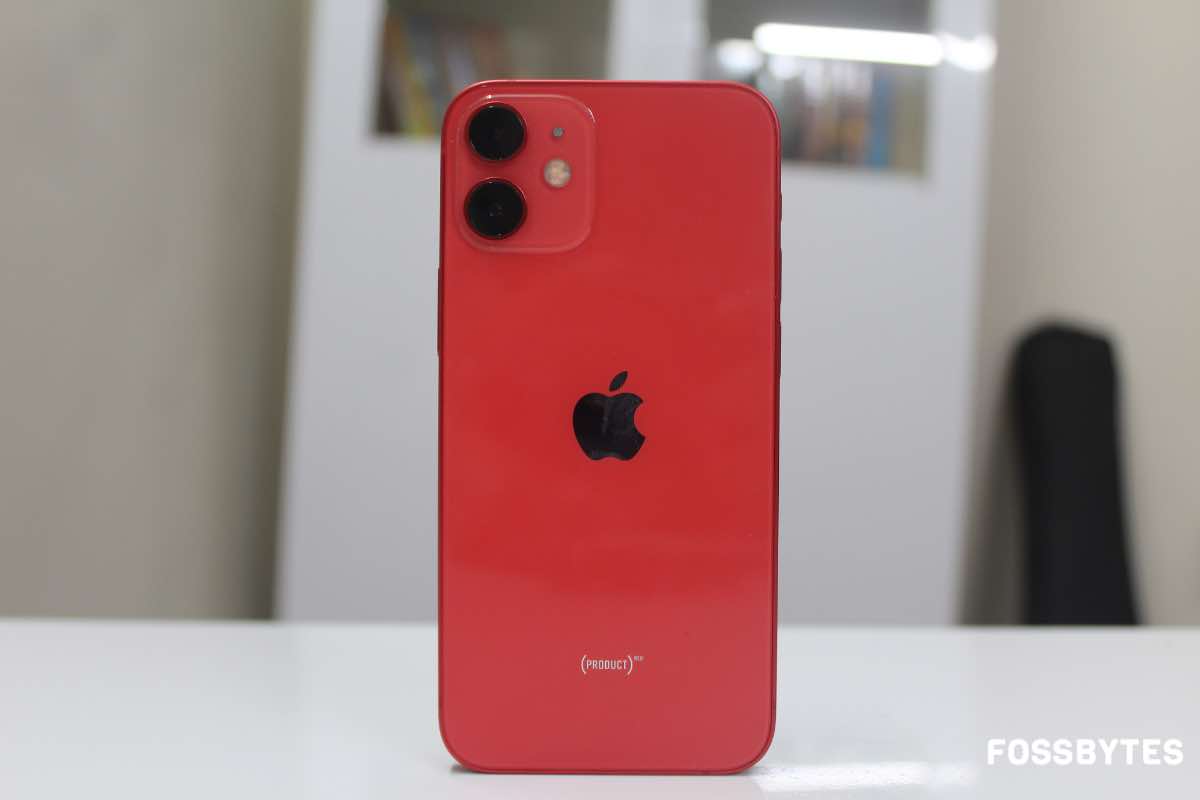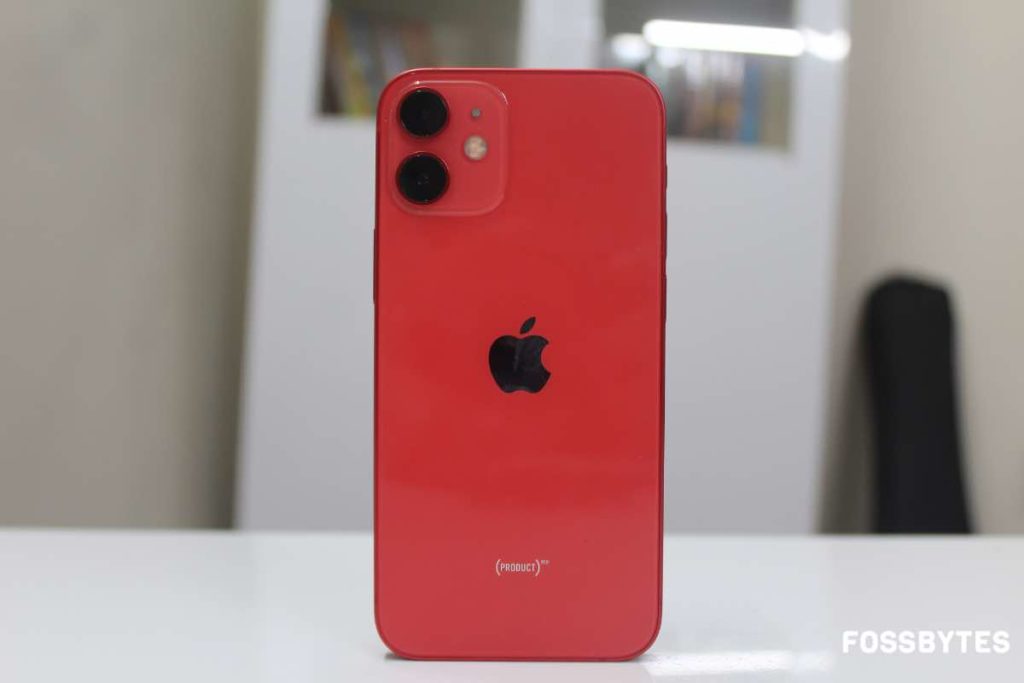 At the back of the phone, you get a 12MP dual camera setup with a wide and ultra-wide lens. The wide lens equips OIS, and both lenses have a sapphire crystal cover for scratch resistance.
Display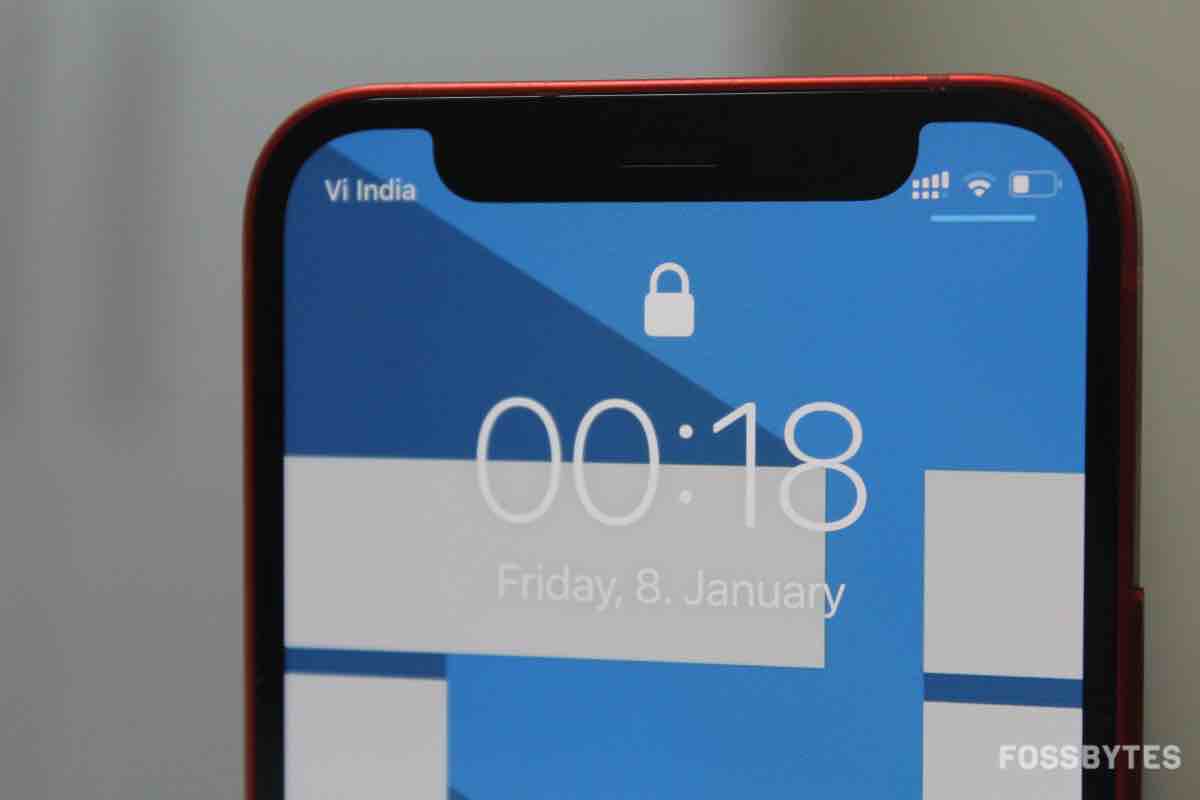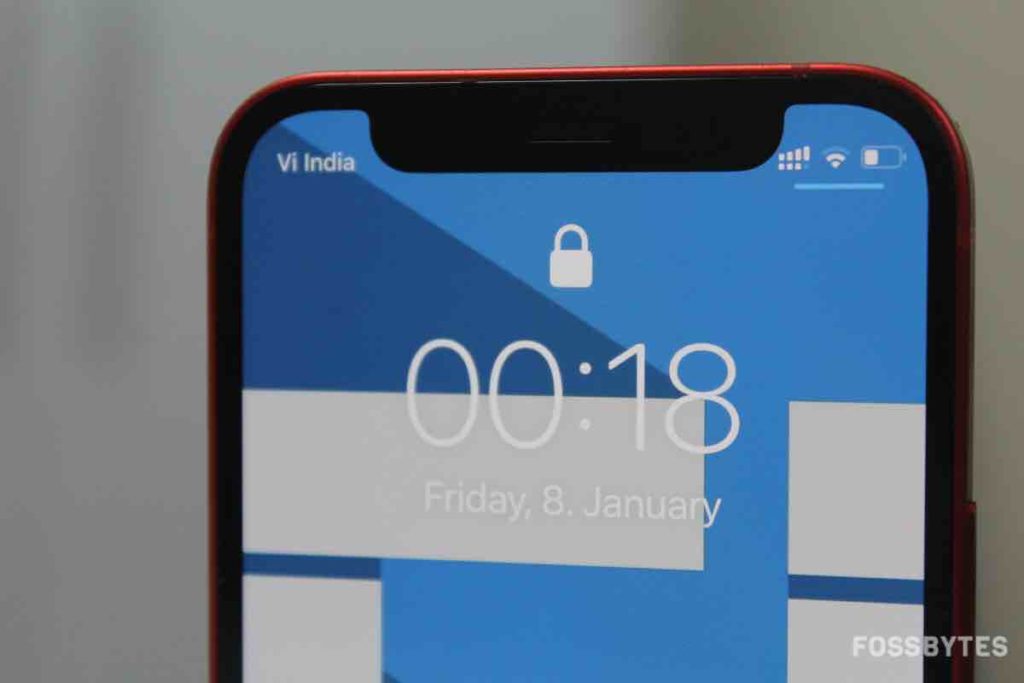 The last iPhone I used was the first generation iPhone SE. If I compare that with this, Apple did make some good changes with this one. For starters, the iPhone 12 Mini has a 5.4-inch Super Retina XDR display, or simply, an OLED panel. The iPhone 12 Mini size is compact, yet by no means small.
It is a 2340 x 1080p display, not the brightest or highest resolution on a phone, but at 476ppi, it has a higher pixel density than the iPhone 12. The maximum brightness is brighter and the minimum is dimmer, thanks to the OLED panel. In my usage, this phone fell screen-first on the floor, giving me a mini heart attack.
The ceramic shield seems to do the job and it didn't shatter or even crack. Some might question the scratch resistance, but I haven't noticed any scratches yet, and I've put my iPhone in the same pocket with my keys and some change at times.
The only thing I can complain about here is the refresh rate and the notch. In the time of hole-punch, and even under-display cameras, Apple still sticks with the notch. With 90Hz and 120Hz on almost every other phone out there, Apple is stuck with a 60 Hz display, which is smooth to use, but you'll feel the difference if you've used a higher refresh rate screen.
Cameras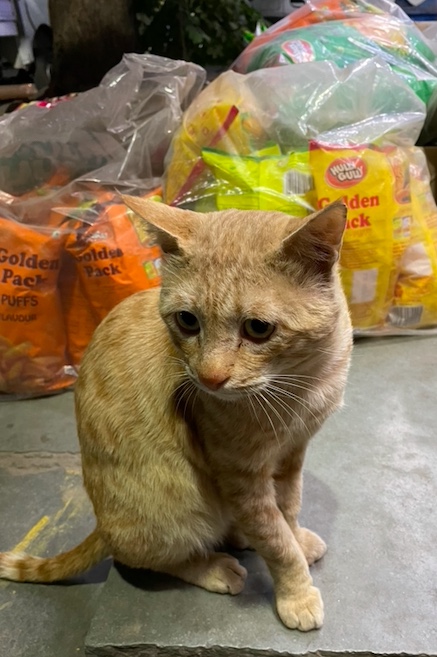 I'm not much of a photographer, but the cameras on the iPhone 12 Mini are too inviting to miss out on. I've made time-lapses, slow-mos, tried a panorama, and pretty much everything else that the cameras had to offer. However, like all else, the cameras on this phone have their sweet features as well as compromises.
While the regular wide-angle camera is delightful to use, the ultra-wide is somewhat shaky and dark in low light shots. The ultra-wide lens misses out on OIS, which results in a somewhat shaky video if you switch between lenses on the move. The front camera can perform fancy tricks like portrait mode but needs some work around the edges.
The cameras perform well in any lighting condition, depending on which one you're using. Both the rear lenses and the front-facing camera are good in natural and indoor light. However, if you're looking at night mode or low-light photos, better use the regular rear camera. The wide-angle misses out on details in low-light settings. The front camera can barely see in low-light. Feel free to go through the camera samples above and see for yourself.
I didn't use it much for night portraits, but from my usage, I can confidently say the rear wide camera is your best bet in night mode. The dynamic range at night is better with the primary wide-lens, but you can get good details with the ultra-wide in daylight.
Performance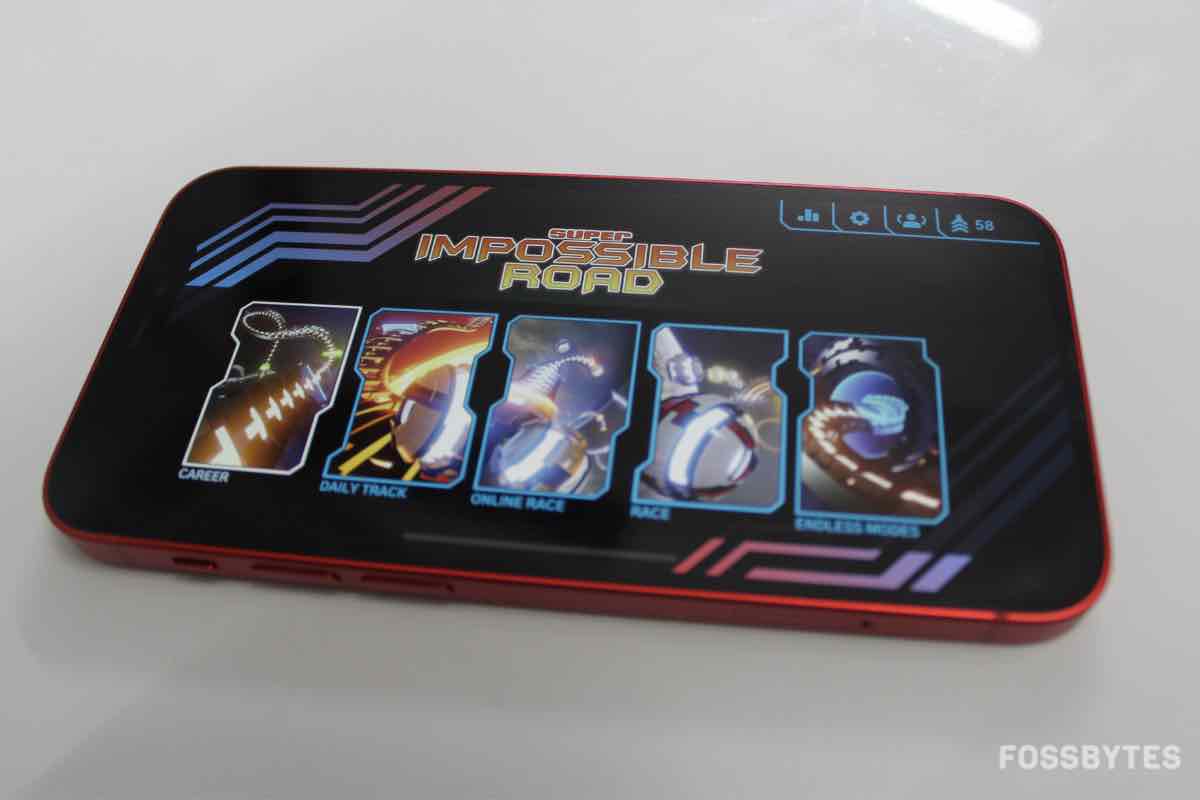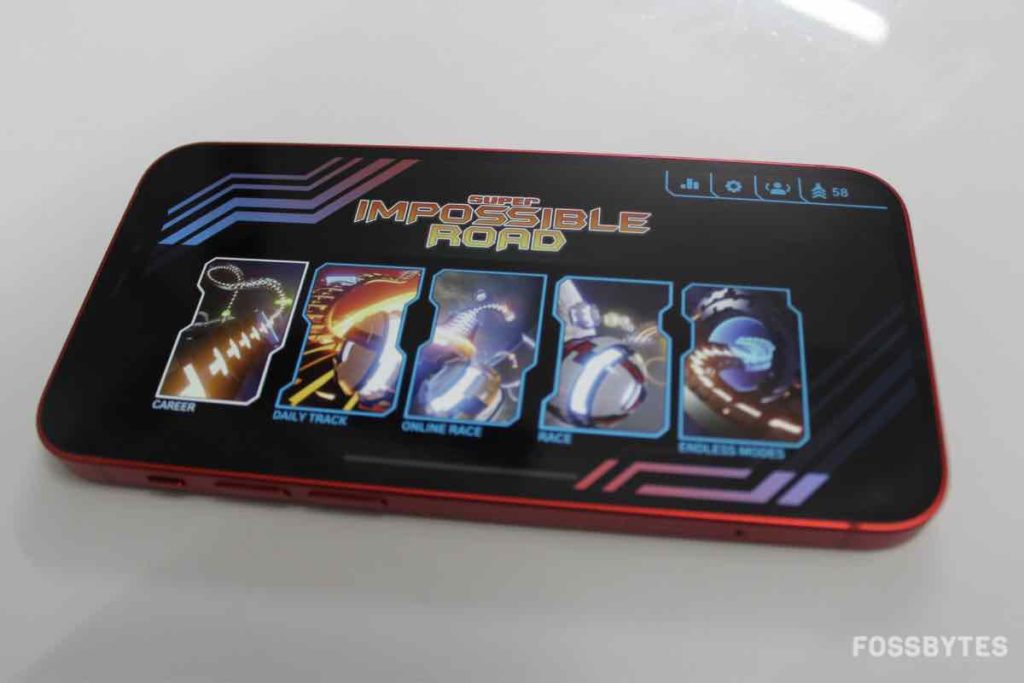 This is where the iPhone 12 Mini review gets to the sweet spot. Yes, it is a smaller phone compared to ones that are normal today, but it is, by no means, compromising on the performance. The iPhone 12 Mini shares the processor, RAM, display type, camera setup, and OS with the bigger iPhone 12 and iPhone 12 Pro.
It means you just have to choose the phone size you like, without giving up on the specifications. Although the smaller battery is clearly a downside, iOS optimizes it to your usage, and you'll somehow get an entire day of medium usage out of this little phone.
I've been using Apple Arcade, playing Samurai Jack, Sneaky Sasquatch, and Super Impossible Road. The games run smooth, and the graphics are also top-notch. One thing I'd like Apple to do is a high-refresh-rate display. The refresh rate is probably one of the biggest bummers about the iPhone 12 Mini and the iPhone lineup in general.
iOS 14 is an otherwise fluid experience, except for the time my widgets got deleted after an update. There are several refinements like improved haptics and RAM optimization. I've tried to keep 8-10 apps running at once, including two games, and none of them reloaded, which is good.
Battery
In my initial usage, I noticed the phone draining battery like anything. However, it got sorted in about a week, and now it can go about an entire day on a full battery, and the standby time has improved.
I use my phone for browsing social media, creating and downloading memes from 9GAG, watching movies. Parts of this review have also been written on my iPhone, which makes me a medium-user. I get almost a full day of battery with my usage. The low power mode on the iPhone is also effective in case you're running out of juice.
So in my usage, I found out that the iPhone 12 Mini battery can give you roughly a full day of usage on medium use. Using the Mini, you know you'll have to charge it at night. It's not a terrible battery, but it certainly doesn't match the longevity of other Android phones, or even the bigger or older iPhone models.
Roundup: How Big Is The iPhone 12 Mini?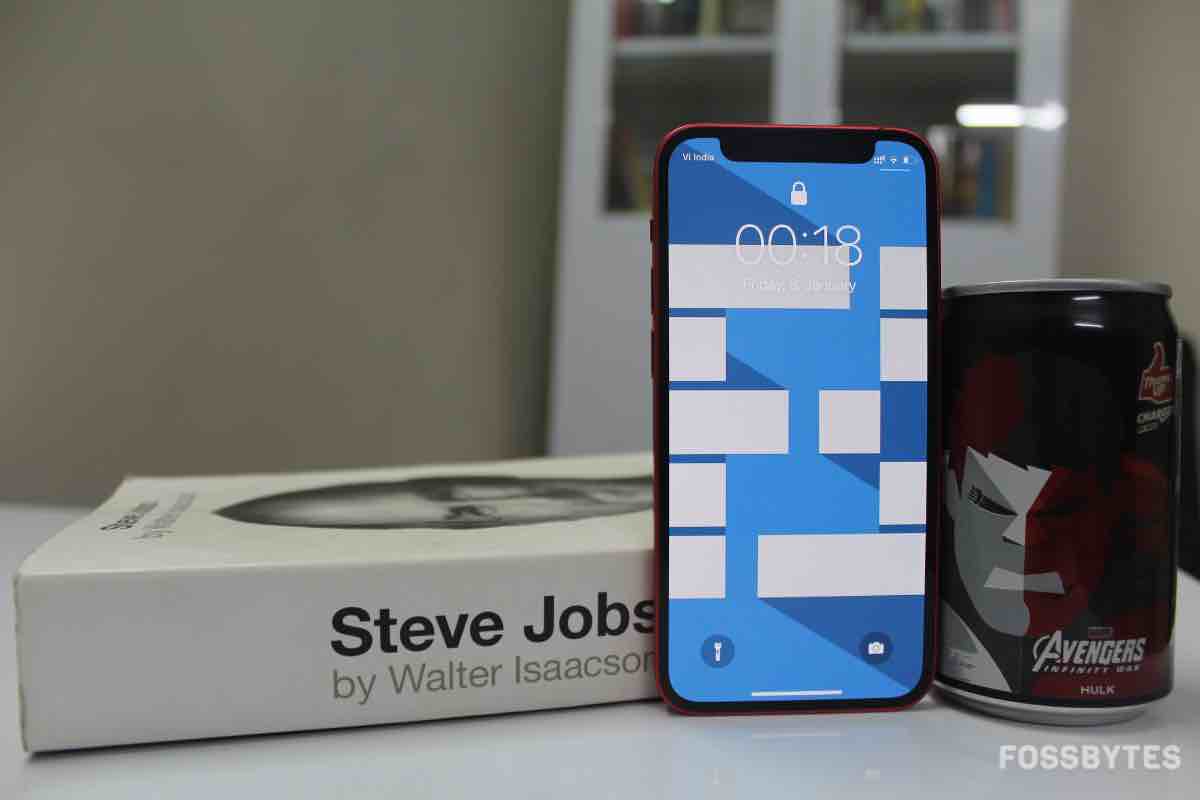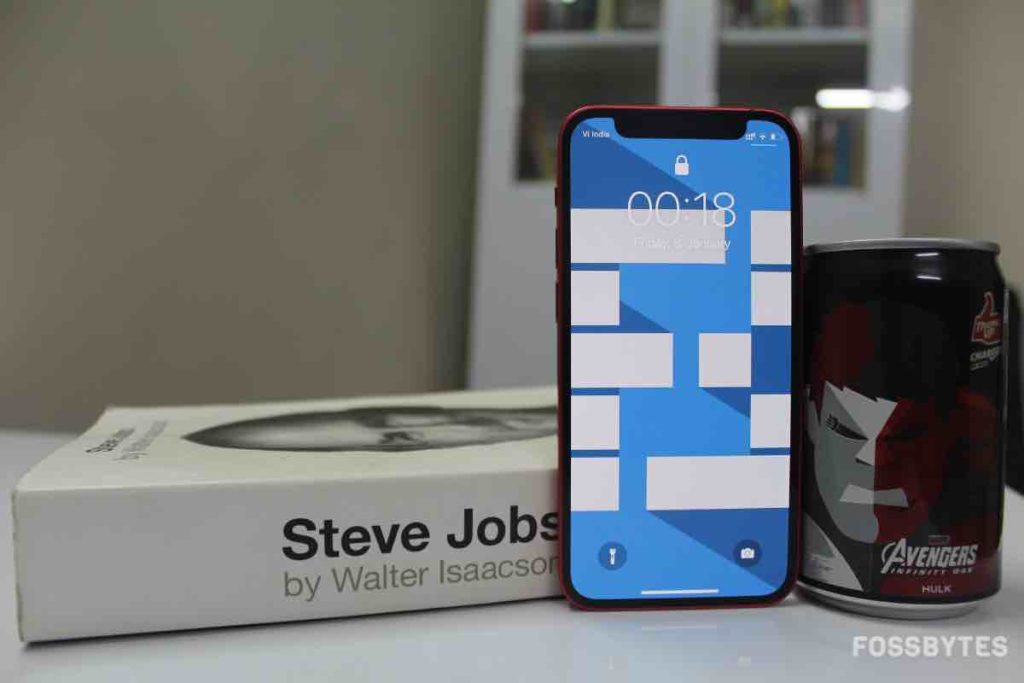 Since the last iPhone I used was the iPhone SE (first-gen), I found iOS has really improved over the years, and so has the phone design. Initially, I felt this was so close to my previous iPhone in size that I was searching for the lock button on the top. Widgets on iOS 14 are a welcome experience, and the privacy features like the little dot for the mic or camera usage also come in handy.
If you're wondering how big is the iPhone 12 Mini, I'd say it's as big as a regular phone is supposed to be. You may complain about the Netflix experience with the compact display and the notch, but it's an ideal phone for social media browsing, listening to music, and pretty much everything else.
On the downside, I've had a hard time getting used to Face ID. If you're wearing a mask/helmet/hoodie, Face ID is a letdown. I sincerely want Apple to bring back Touch ID in the side key, just like the new iPad, on future iPhone models. That way, you can have a biometric authentication of choice.
Should You Buy The iPhone 12 Mini?
Rewind to 2014-15 when a phone above 6-inch screen size was practically a tablet or a phablet. Since then, the change in aspect ratio has allowed us to make bigger screens more reachable, so we pushed the limit on that too. Today phones have displays bigger than 6.5-inches, and it's just impossible to reach all corners with one hand.
The iPhone 12 Mini price is also a factor if you choose this phone. It is a less expensive variant will all of Apple's latest tech, which makes it worth the money. It is a 'mini' by today's standards, but it's not a small screen. Well, yes, the OnePlus 8T or Samsung Galaxy S20 Ultra is a far superior media consumption device; they're not at all compact.
Another reason I like the phone is the iPhone 12 Mini colors. The phone comes in 5 colors, which actually look better than the photos. The black, white, (Product) Red, green, and blue color options mean there's something for everyone. The iPhone 12 Mini accessories like the leather sleeve or the MagSafe cases add to the looks too,
If you're someone who wants a compact and powerful phone and doesn't mind charging it around mid-day, you should go for the iPhone 12 Mini. If you're an Android person and want to enjoy a tiny phone, the only compact Android flagship I know is the Samsung Galaxy S10E.
On the other hand, I'm also optimistic that along with folding phones, the Android market will also get smaller, more powerful phones to directly compete with the iPhone 12 Mini. Until that happens, the iPhone 12 Mini remains the most powerful and complete compact smartphone you can buy today.
iPhone 12 Mini Review
Summary
The iPhone 12 Mini is the smallest iPhone model with 5G and Apple's new notch design. Roughly the size of the first-generation iPhone SE, the iPhone 12 packs a 5.4-inch OLED display and the same A14 Bionic chip, dual 12MP wide and ultra-wide cameras as the iPhone 12. It is a powerful and compact phone but misses out on certain things. The battery will get you through the day at medium usage, the notch looks bigger on this smaller display, and the screen is still limited to a 60Hz refresh rate. Overall, it is a compact phone that makes no compromises on performance but has some of the tradeoffs that almost every iPhone has.