I've been riding motorcycles for over a decade now. When I learned how to ride one, helmets were not taken too seriously. Then came Bluetooth neckbands and TWS buds, and people started using them under their helmets. After using a neckband under my helmet and suffering ear pains for over a year, I stumbled upon the Parani A10 motorcycle Bluetooth intercom.
While there are less expensive and comparative products out there, I purchased the Parani A10 and have been using it for over 3 months now. There are many changes that you notice when you shift from TWS buds to a dedicated helmet Bluetooth. It is certainly more convenient to put on and take off. It is also less intrusive, which means you'll be aware of what is happening around you. However, in all this goodness, even the premium Parani A10 from Sena has its weaknesses.
Here is the Parani A10 motorcycle Bluetooth intercom full review, with the pros and cons of this helmet Bluetooth system.
Parani A10 initial impressions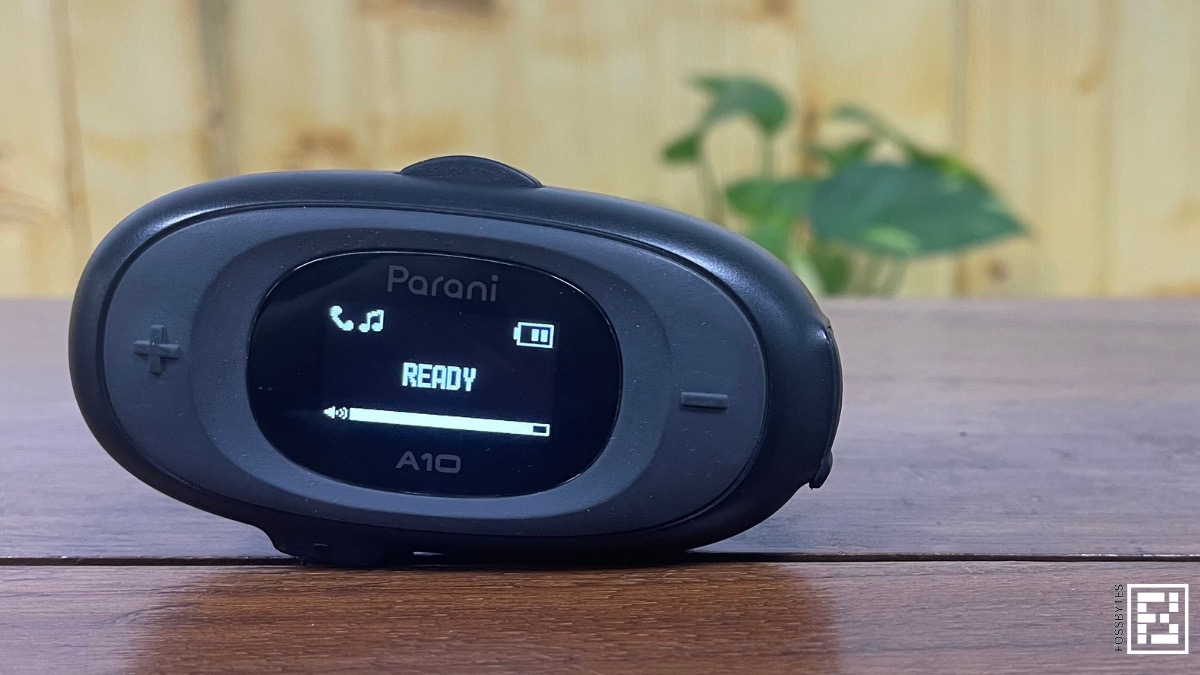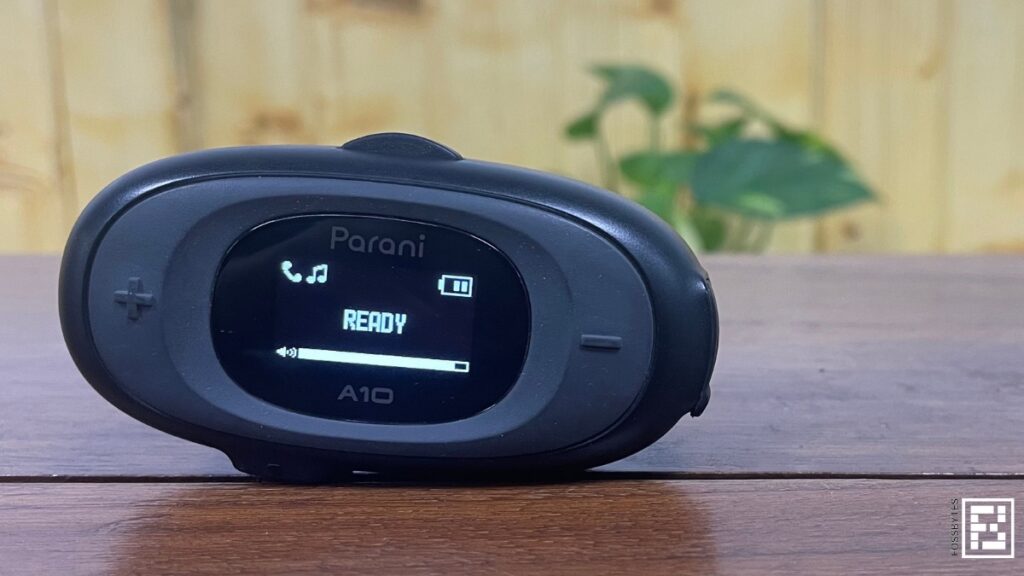 In the box, you'll get the Parani A10 module, two speakers, a microphone, and a couple of foam cutouts to get a snug fit. It is easy to install if you have a compatible helmet. Most DoT or ECE-approved helmets are Bluetooth compatible, and some even have dedicated slots to mount the module.
You also get to choose whether you want a boom mic or a wired mic, which is a good choice. I bought the boom mic model because my helmet has a dedicated slot for the mic stem. You can also pull out the liner of your helmet to see if there's a boom mic slot there or not.
Parani also offers a 3M tape mount and a hard-plastic insert mount to latch the module onto the helmet. I've used the plastic insert mount. However, if you don't want to bend your helmet's lining, you can use the 3M tape, and it'll stick just fine.
4 quick things you should know before we move forward
There are plenty of helmet Bluetooth options available on Amazon, but the Parani A10 stands out, despite a higher price. Here are 4 points that justify the headset's premium price.
24-month warranty: While most helmet Bluetooth devices come with a 1-year warranty, Parani devices get two years, which is great.
Bluetooth and intercom: Aside from being a Bluetooth headset, you can pair up to 4 Parani A10 modules and make an intercom network with your riding buddies. It doesn't require a mobile network to operate, so it should work fine in low-network areas.
Design improvements over the previous model: The older Parani M10 had a jog dial, and I was skeptical about it. If you yanked it too hard, there was a good chance of early wear and tear. However, with the A10, the company has replaced the jog dial with solid buttons, hence improving the design.
Backed by Sena: Sena is a leading helmet communications brand, and it also backs Parani. This means you'll get Sena's customer service and after-sales support, which gives you an international warranty and peace of mind.
Parani A10 Pros: What's good?
I bought the Parani A10 at peak monsoon here in India, so the device's water resistance has been thoroughly tested. I rode for about sixty kilometers in heavy rain while using the module for navigation, and it didn't budge. Since the wiring is mostly inside the helmet, you only need to worry about the module, which is rugged and well-built. The USB-C port has a rubber cover that seals it, and the connector cable between the module and speakers also seems to be well-insulated.
Coming to the battery life, I'm using it for 2 hours every day while commuting to and from the office. I charge it mostly on Sundays or Monday mornings, and it gives me roughly 10 to 12 hours of usage on a single charge. Since it is fixed inside the helmet, the battery will last longer than the usual TWS or neckbands.
Parani A10 limitations: It has an Achilles heel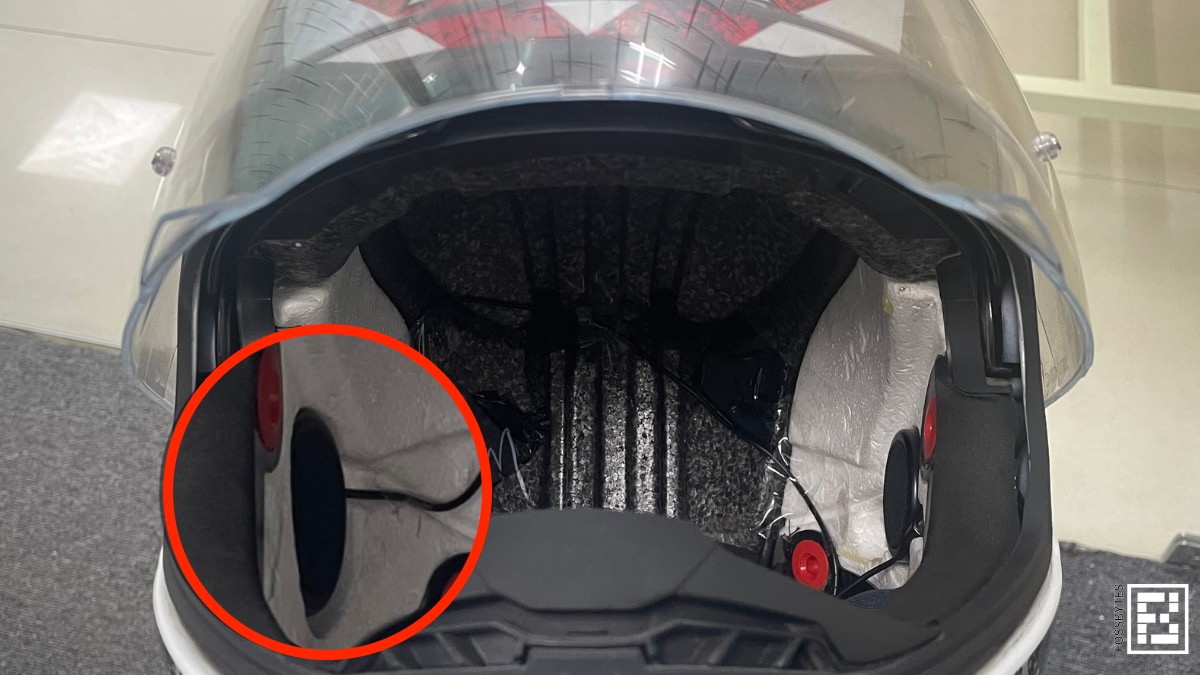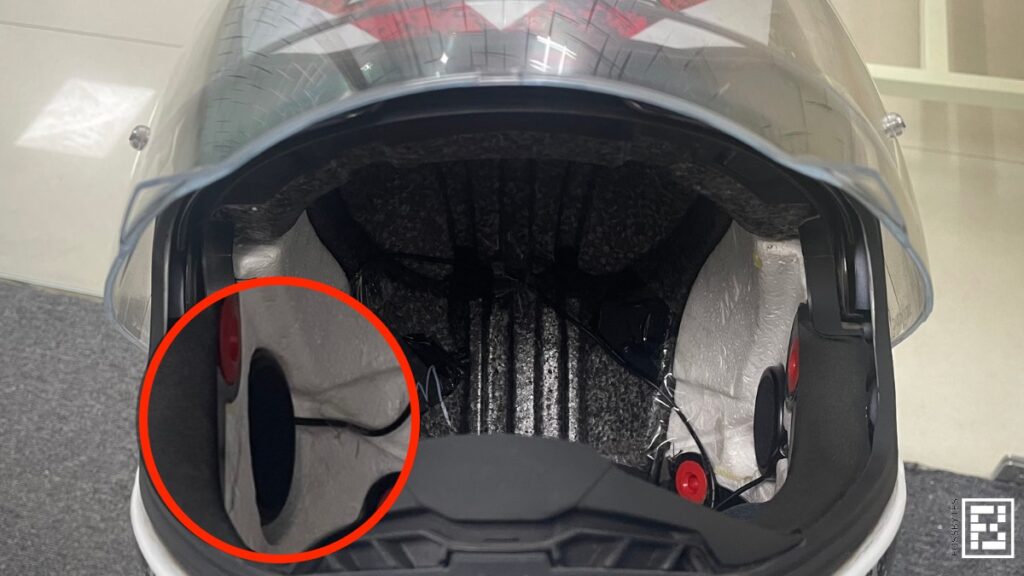 So far, we've established that the Parani A10 helmet intercom is well-built, easy to use, and has a good battery life. However, there's one bone that I have to pick with this headset. Despite the premium price, the sound quality is just above average. Calls and navigation are crisp and clear, which is a good thing, but it isn't a good earphone if you like bass.
There's enough treble and mids, but the lack of bass can make music sound flat and even unpleasant at times. If you're listening to Guns and Roses or Led Zeppelin, the sound of the electric guitar lands a bit too sharp on the ears. On multiple occasions, I've had to lower the volume to cut down some unwanted harshness.
However, you'll find it capable enough for passive listening. Music quality isn't something you can get unless there's proper insulation, and adding more bass to the speakers could cause other problems. For instance, it would draw more power, reducing battery life, and too much bass could also cut you off from ambient sounds.
Parani A10 review: The verdict
Parani A10: The value and the money
Calls and navigation audio quality
Box content for ease of use
Summary
If music isn't a priority, the Parani A10 is a solid product with good battery life. The 2-year warranty and intercom functionality are added benefits that bring it close to justifying its price. However, if you're not willing to shell out $60 for a helmet headset, there are plenty of options available.

Other brands like Skypearll and Jzaq offer similar helmet speaker systems for a fraction of Parani's price. They lack intercom functionality but are good offerings for everyday use. On the other hand, if you'd like the premium build, Sena support, and intercom, you can't go wrong with the Parani A10.