Ever since Apple launched AirPods, the market for wireless earbuds has taken a sharp turn and now every company is trying to replicate what AirPods has achieved. Skullcandy has become the latest company to bring an AirPods alternative at a much cheaper price. Skullcandy Indy truly wireless earbuds is another attempt by the company after launching Skullcandy Push, which was the first true wireless earbuds by Skullcandy.
Let's have a look at how Skullcandy Indy performs and whether you should buy these or not!
Specifications of Skullcandy Indy
Bluetooth 5.0
IP55 Rating
Touch controls
Up to 16 hours of total battery life
Noise reduction for calls
Removable stability ear gels
Price – Rs.7499 ($79)
Design – Not so original
In terms of design, Indy is a lookalike of AirPods with the tube-like design of the earbuds and a compact charging case. The earbuds come with removable stability gels for improving the grip and comfort while wearing for prolonged time and activities that require body movement.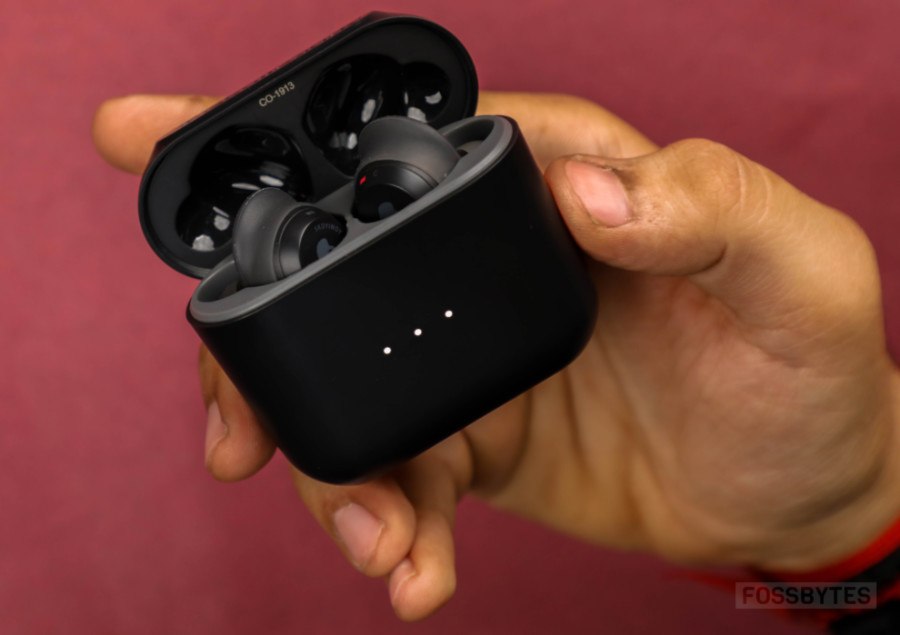 The charging case is a bit plasticky and pulling the earbuds out of the case is a task at times because of the case's awkward design from inside. There is no magnetic lock to seal the case. Three LED lights have been provided as battery indicator on the case.
Nonetheless, it is a compact case that you can carry easily in your pocket.
Comfort – Comfortable for gym, walking, and traveling
Speaking of comfort, Skullcandy Indy is comfortable to wear with the presence of removable stability gels making these ideal for traveling and workout sessions. If you're sitting somewhere indoors, you can remove the stability gels according to your convenience. Indy are also comfortable for listening to music for long duration as I did not feel any ear fatigue even after using these for continuous 3 hours.
Sound Quality and Performance – Could've been better
Before jumping on to the sound quality of the earbuds, I must tell you that setting these up was a painstaking process, especially the part where you pair the master earbud to the other bud.
If you're also facing pairing issues, you can refer to Skullcandy's troubleshooting guide for the same. Moreover, despite using Bluetooth 5.0, Indy suffers from connection drops that last for a few microseconds. Thankfully, the touch controls are quite responsive and it is impressive that Skullcandy has managed to offer touch controls in earbuds priced at Rs. 7499 ($79).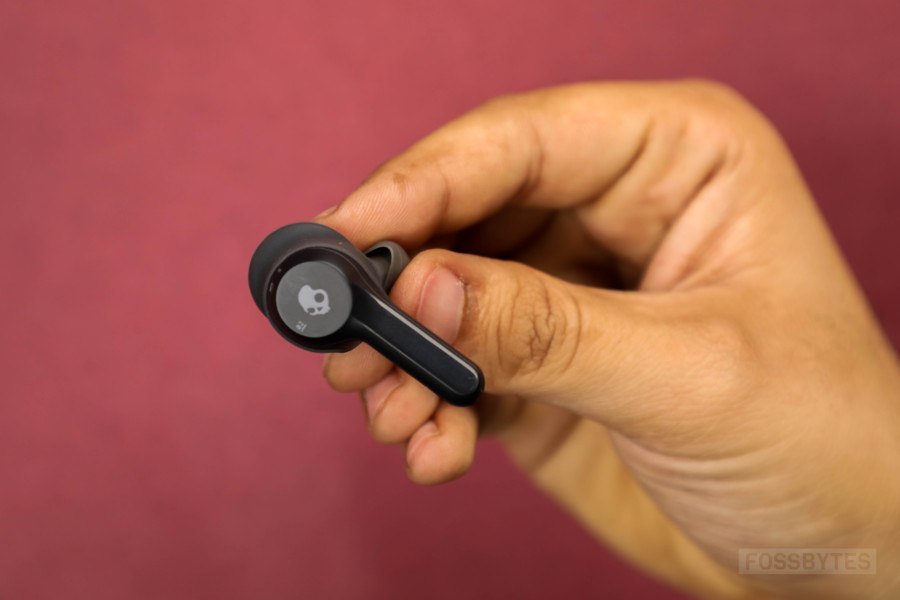 Now coming to sound quality, Skullcandy Indy has a decent sound quality with punchy trebles and equally distributed bass. If you're a bass lover, Skullcandy Push would be a better option. Indy's sound quality lies somewhere in the warmer region, therefore, listening to instrumental music isn't as enjoyable as listening to rock and hip hop.
I guess this warmer sound is a characteristic of Skullcandy products as it was also evident in Skullcandy Push truly wireless earbuds.
I feel that there is a scope for improvement and there are many other options like Samsung Galaxy Buds that offer better sound quality than Indy despite being similarly priced.
Additionally, Skullcandy says that it has deployed dual microphones with active noise reduction for clear call quality, but I found the claim unsatisfactory. Indy's microphone works good in noise-free environment but fails to deliver in noisy conditions. The receiver often complained about the muffled sound.
Battery Performance – Impressive
Skullcandy Indy earbuds offer four hours of battery life with an option to charge the buds thrice using the case. Thus, the total battery life is close to 16 hours which is impressive. It takes one hour to charge the earbuds inside the case and two hours to charge the case completely.
Skullcandy's website mentions that Indy features a Rapid Charge technology that offers the play time of 1.2 hours with just 10 minutes of charging.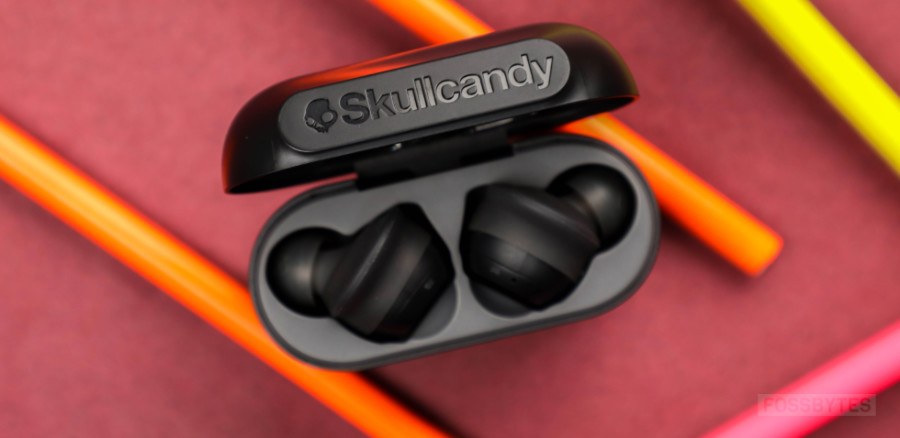 I have no complaints regarding the battery performance of Indy but Skullcandy messed up by providing a micro-USB slot for charging the case instead of USB Type-C.
With USB Type-C becoming increasingly universal, micro-USB is a bit old fashioned now and Skullcandy could've provided type-C charging.
Pros
Compact charging case
Impressive battery performance
Fairly priced
Comfortable
Cons
Punchy treble
Micro-USB charging slot
Sub par microphone
Should you buy Skullcandy Indy?
Skullcandy Indy is a decent choice for those who can look past the boosted treble and warm sound quality of these earbuds. If you consider battery performance, comfort, IP55 rating and conveniently designed charging case and Rs.7499 ($79) price tag, Skullcandy Indy is a good deal. However, if the sound quality is your preference you can opt for Galaxy Buds, Jabra Elite 65t, or AirPods.