Since the advent of Apple AirPods, every other company is trying to encash the hype of true wireless earbuds by launching their own TWS versions. Skullcandy is the latest company to board the trend train with its Skullcandy Push Truly Wireless earbuds.
Push are the earbuds designed with bass lovers in mind as these offer wholesome bass which is, at times, unbalanced and might not be pleasant for those who like instrumental music. Priced at Rs. 9,999 ($130), these are a bit costly because at the same price you can get Apple AirPods 2 or Jabra Elite 65t which are better. While you'll be impressed with the sound quality (if you're into hip hop and EDM), pumping bass and comfort offered by these buds, there are certain caveats as well.
Bulky Case; Bold Colors
When it comes to design, Skullcandy Push aren't exactly impressive majorly because of the large-sized earbuds. The large size is explanatory as these come with Skullcandy's FinFit wings to offer a perfect fit in the ears. Speaking of which, Skullcandy Push are comfortable to wear and stay in position even during exercising, thanks to wing tips to keep them in place.
Skullcandy is known for using tacky and bold colors in its products and Push is no different. Available in Bold Tangerine, Gray Day and Psychotropical Teal (our review unit), Push stands out from other earbuds that mostly offer two color options – black and white.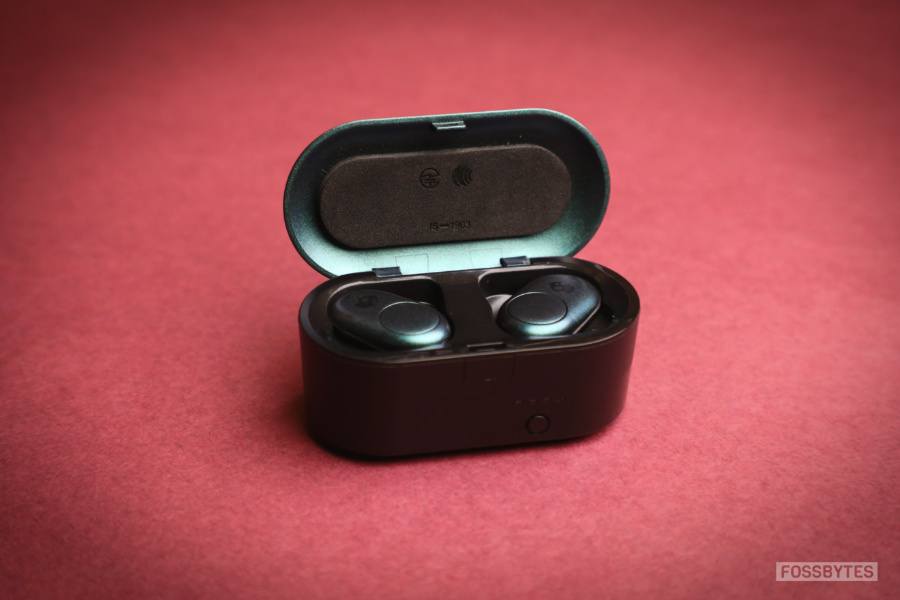 The charging case is plasticky and exudes a cheap feel. Also, the size of the case is abnormally big as compared to other TWS earbuds and despite the large size, it offers only six hours of extra juice. The blue LED battery indicator on the case is too bright and distracting.
You can control music playback and connect/disconnect calls using the physical buttons on the earbuds.
Push uses Bluetooth 4.2 for connections and not Bluetooth 5; therefore, be ready to experience occasional connection drops.
Excellent For Bass Lovers, For Others Not So Much
In terms of sound quality, Skullcandy Push offers powerful bass which overshadows vocals and highs sometimes. The warm sound of these buds accompanied by thumping bass provides a shield against ambient sound. No, there is no ambient noise cancellation, but the sealed grip cancels most of the surrounding noise even when you're traveling. For bassheads, Push offers an immersive experience.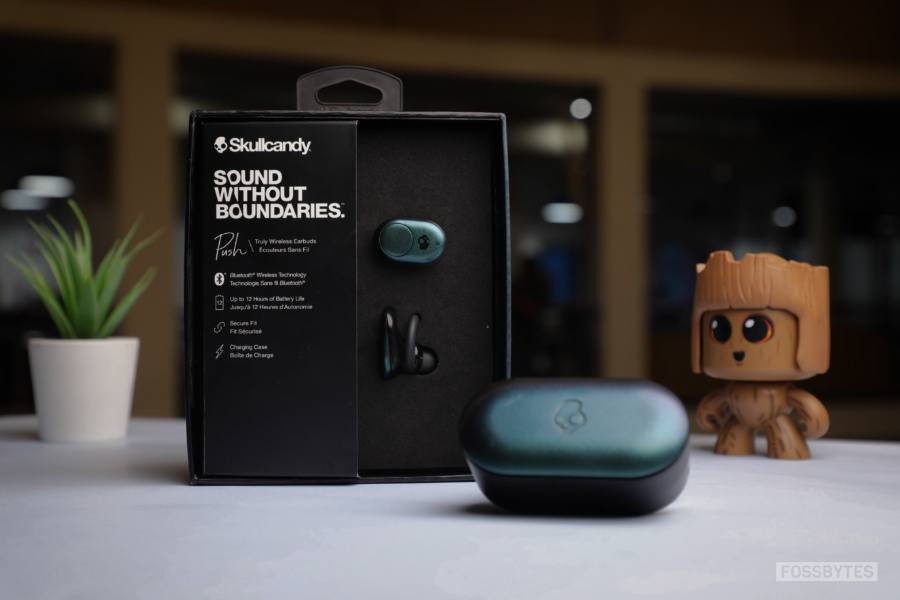 As far as the comfort is concerned, these are comfortable to wear, and if you keep volume two notch down than the maximum, you can enjoy wearing these for longer duration without any complaint. Wing tips keep them secure in the ear, and these can also be used in the gym and for mild jogging.
Unimpressive Microphone
Skullcandy Push also has a microphone but calls work only in the left earbud as these have only one microphone. Also, if you're planning to purchase earbuds for a tangle-free calling experience, Push wouldn't be the perfect choice as the microphone is not up to the mark and the other person on call struggles to hear voice often.
Excellent Battery Life
There's not much to complain about in terms of battery life. Skullcandy Push offers a battery life of over 6 hours, and it takes close to 2 hours to fuel them up. You can use the charging case to extend battery life. The case holds an additional 6 hours of battery life which makes the total battery life to 12 hours which is impressive. Skullcandy has provided type-c for charging the case, which is an impressive move.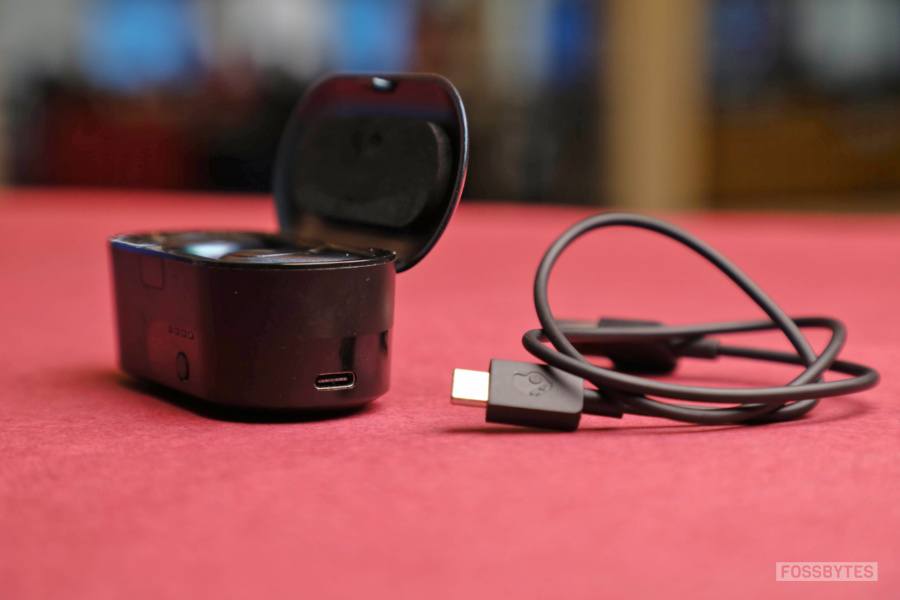 Lastly, these carry an IPX4 rating making them sweat and water resistant and thus suitable for sports activities and working out.
Should You Buy Skullcandy Push Truly Wireless Earbuds?
If you can look past the plasticky, bulky case, overwhelming bass and sub-par mic, Skullcandy Push are decent wireless earbuds. Those looking forward to purchasing earbuds for sports and traveling, these are great. However, I feel these are a bit pricier as the price tag of Rs. 9,999 ($130) isn't really justifying the experience offered.