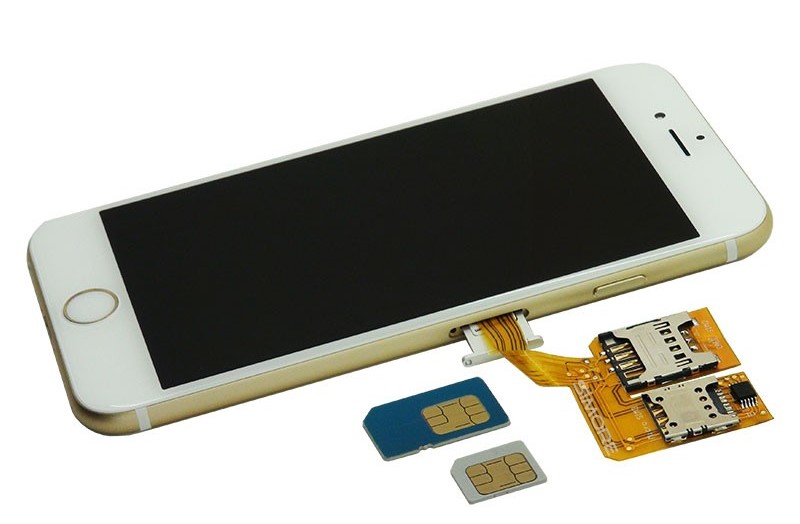 Short Bytes: With Simore SIM solutions, it is easier to use up to 5 SIMs on a single mobile phone. Simore also supports SIMs from different service providers and also works for phones running different platforms like iOS, Windows, Android etc.
T
hose who like to travel or those who like maintaining two SIM cards, one private and one professional, often feel the need of a gadget or hardware which can meet their demands of maintaining multiple SIM cards.
Simore (SIM + More) is a multi-SIM solution expert which has come up with a solution in the form of a portable SIM holder. It does not require any rooting or jailbreaking. It simply works like a play-n-plug device.
However, there is still a slight restriction when it comes to the service provider and the phone company. It should be noted that unless your handset is unlocked, you will be restricted to SIM cards from the carrier to which your handset is locked — which is very obvious. Still,
Simore helps in carving out the best-fit plans for you. Before calling a number, you just have to choose an operator and it works.
Also Read: Samsung and Apple are Working to Make SIM Card Disappear
Here are some of the features of the Simore Multi-SIM holder:
Use up to 5 SIM cards in one mobile phone
Manage two or more phone numbers with one single click
Send and receive calls & SMS on multiple SIM cards with only one phone
Centralize all SIM data on one single mobile phone
Select the SIM you want to use
Switch operators without turning off the phone
Besides the above features, this SIM solution by Simore is also compatible across different geographical locations and different service providers like AT&T, Vodafone, Orange, Sunrise, O2 etc.
Last but not the least, it is also compatible with all phones on different platforms like iOS, Android, Windows etc.
Did you find this article on Simore helpful? Share your views in the comments below.