Life Is Strange's Remastered collection cracked on its first day of release. The BAFTA award-winning story adventure game series is known for its episodic storytelling and interesting characters. Unfortunately, the developers released the game on Steam without any DRM protection.
Infamous scene group Codex was the first to crack the Life is Strange Remastered collection of pirates everywhere. Recently, God of War also came out on Steam, and the FLT scene group cracked it on day one. This is not the first time this has happened to games released on Steam.
Steam uses an inbuilt DRM system which requires the launcher to be running at all times when playing any game. However, pirate groups have always been able to circumvent Steam's protection pretty easily.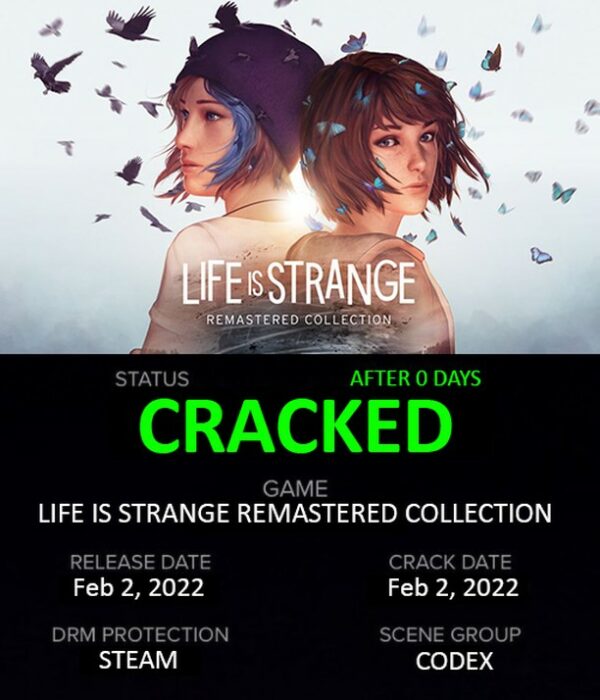 Life Is Strange Remastered Collection Cracked
The remastered collection was released on February 2, 2022, with two games from the series. It consists of the remastered versions of Life Is Strange, and Life Is Strange: Before the Storm. The remastered collection adds enhanced visuals and vastly improved animation using mocap technology.
Disclaimer: Fossbytes does not support piracy and advises users not to break any copyright laws. This article is only for educational purposes.