There are times when you need to plan ahead of time. In the internet age, this could mean bookmarking calendar dates for forthcoming video conferences. This guide will tell you how to schedule a zoom meeting.
Zoom's scheduling feature comes in handy in various scenarios we encounter in our day-to-day lives. Examples include a weekly work meeting, an annual school event, or a birthday call.
A few advantages of scheduling calls in advance are avoiding the last-minute hassle and preventing meeting participants from waiting for a meeting link to join. Below, we show you how to schedule video meetings via Zoom's website and app.
How do I schedule a Zoom meeting via browser?
Go to zoom.us and log in to your account.
In the "Meetings" tab, click on "Schedule a Meeting."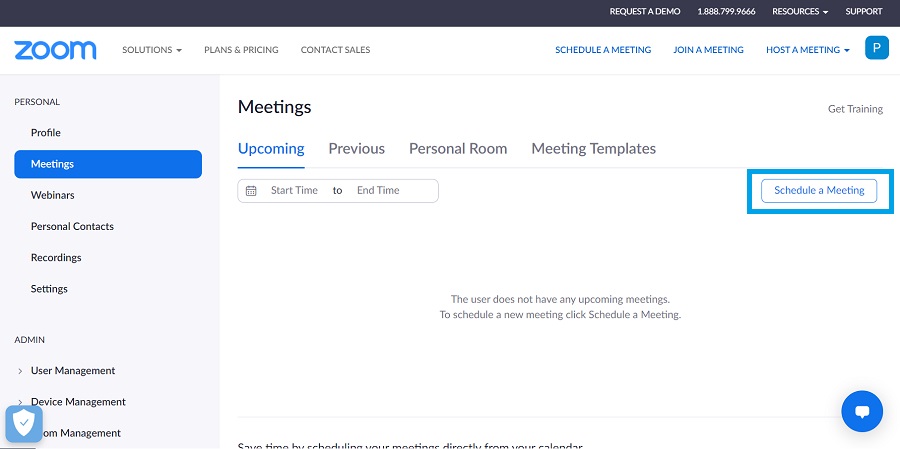 3. Fill in the meeting details such as topic, date, time, duration, passcode, etc.
4. Once you are done, click on "Save."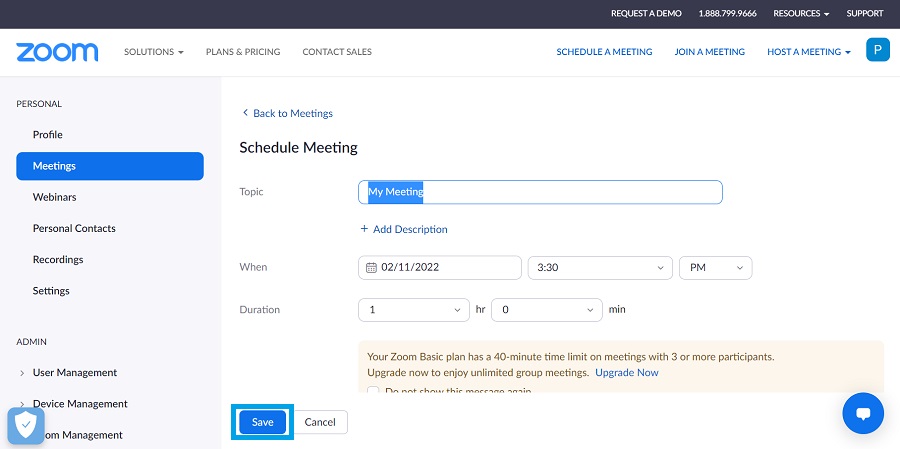 The scheduled conference will now appear in the "Meetings" section of your profile. You can change the meeting details, start it right away, or delete it altogether from here.
How do I set up a meeting on the Zoom app in advance?
Schedule a meeting on Zoom via desktop
Open the Zoom app and log in to your account.
From the Home tab, click on the "Schedule" button.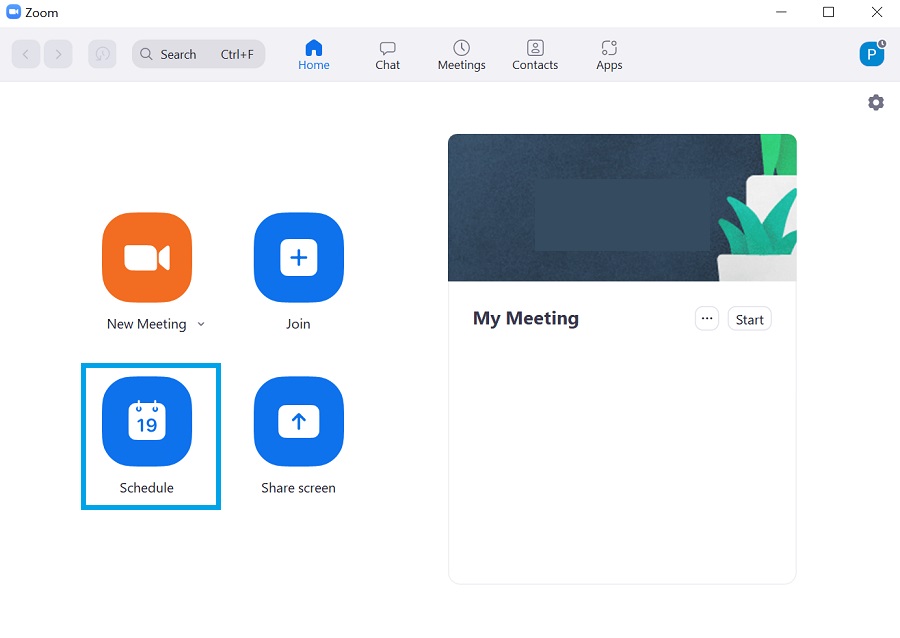 3. Enter the various meeting details, ranging from timings to default webcam settings.
4. Then, click on "Save" to finalize the scheduled meeting.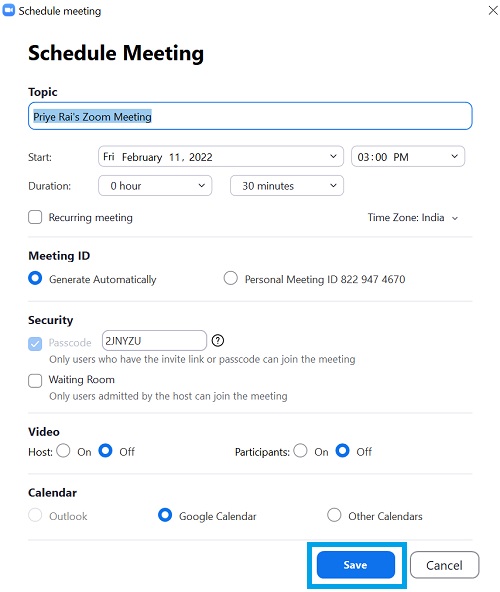 Based on the Calendar settings, Zoom might open the corresponding calendar website to add events. Grant this permission and add to the event if you want a scheduled meeting to show up in your calendar service/app. You can also make changes to a pre-planned Zoom session either from the Home tab or the Meeting tab in the app.
Schedule a meeting on Zoom via phone
Tap on the "Schedule" button from the Meet & Chat section.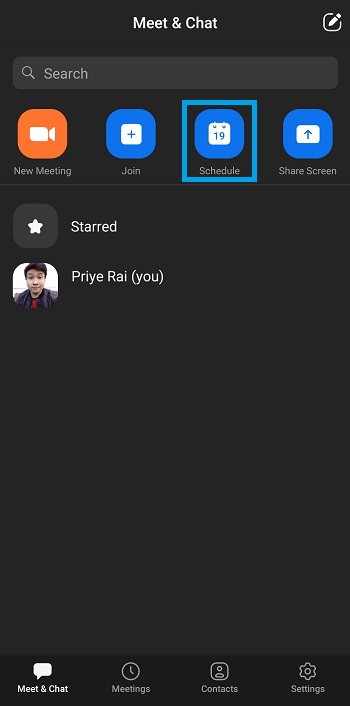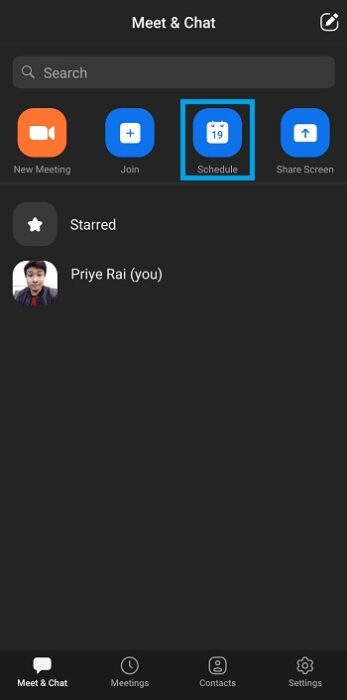 3. Now, type all the relevant details, from the meeting topic to duration.
4. Tap on "Done" to confirm.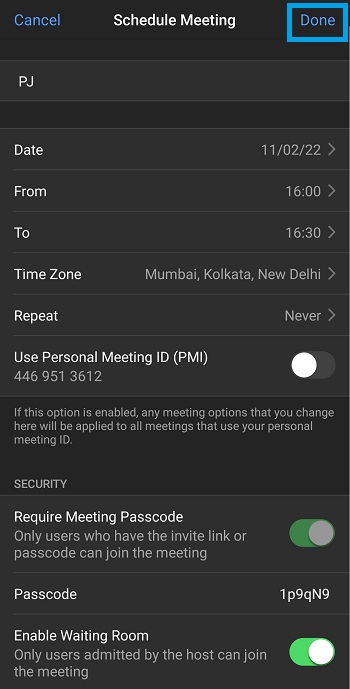 Now, the Zoom app might open your calendar app to add a new event. Proceed with this, including a scheduled call for your calendar service. To make changes to a scheduled event, you can visit the Meetings section in the app.
FAQs
1. Can you schedule a Zoom meeting in advance?
Yes, you can schedule a meeting on Zoom beforehand via the web client or the desktop/mobile app.
2. How do I schedule a Zoom meeting and invite others?
You can invite participants to a scheduled Zoom session by copying and sharing the invitation after selecting a meeting from the "Meetings" section in the Zoom app/web client.