Do you wish to change your overly formal name on Facebook to a rather smaller one? You no longer identify with your birth name, or you got married and need a surname change? In this article, you'll find the steps required to change your name on Facebook without any hassle.
Moreover, Facebook provides flexibility to a user in how they choose to display their name. As a result, you can use a nickname or even put a shortened name as long as you stick to Facebook's name policy.
Interestingly, Facebook clearly specifies that a user should keep in mind the following while putting up a name:
Users should avoid inserting special characters, numbers, punctuation, and unwanted capitalization of letters in the username.
Users should steer clear of characters from multiple languages in their usernames.
Titles (professional, religious, etc.) must not be added to the username.
Words or phrases in place of a name will not be accepted in a username.
Lastly, offensive or suggestive words of any kind are prohibited in the username.
Changing Facebook profile name on the web browser
These steps will help you change your name. Just remember to stick to Facebook's rules and not put any special characters in the name box.
1. Open Facebook in your browser, click on the top right corner of the web page and select "Privacy & Settings."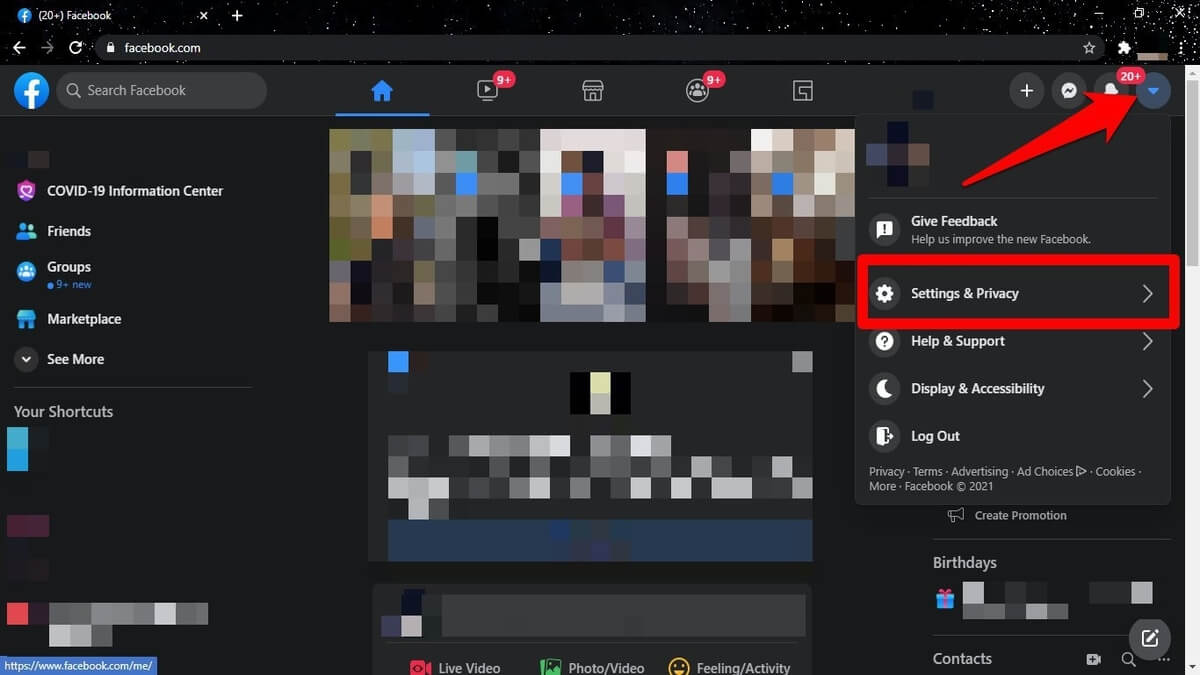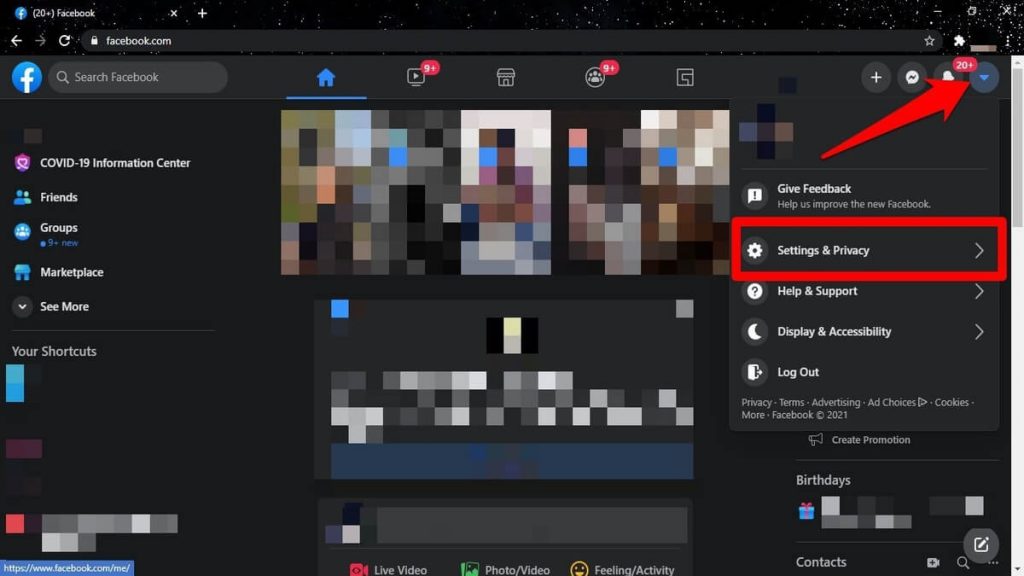 2. Click on "Settings."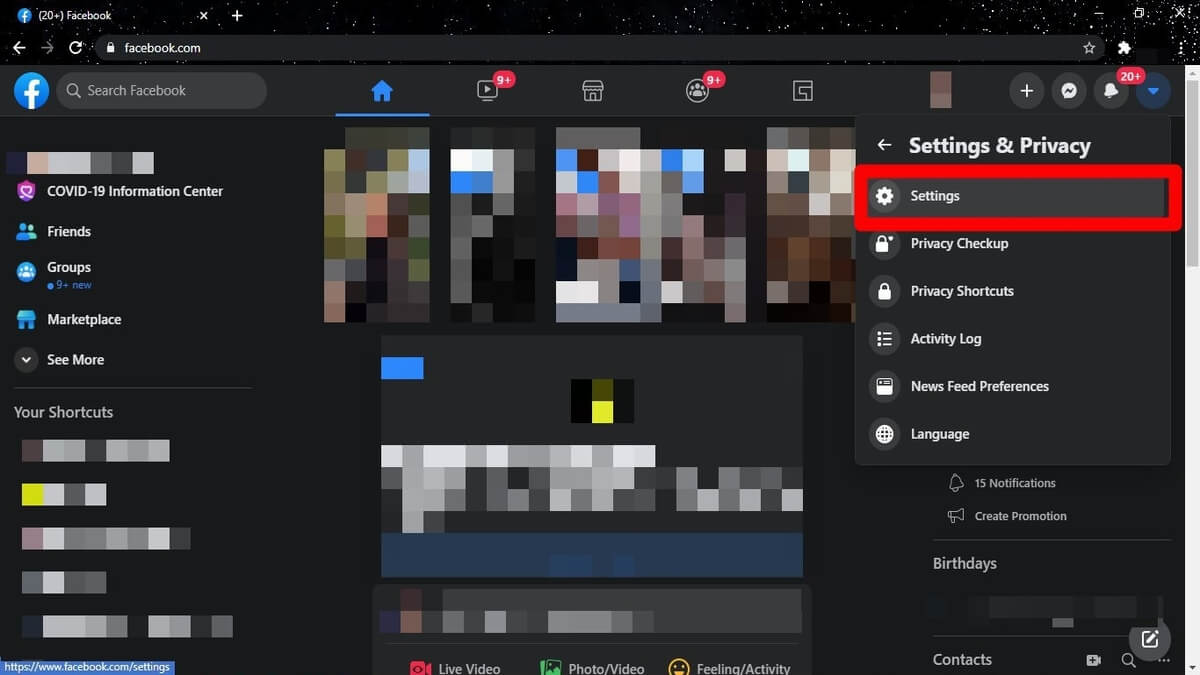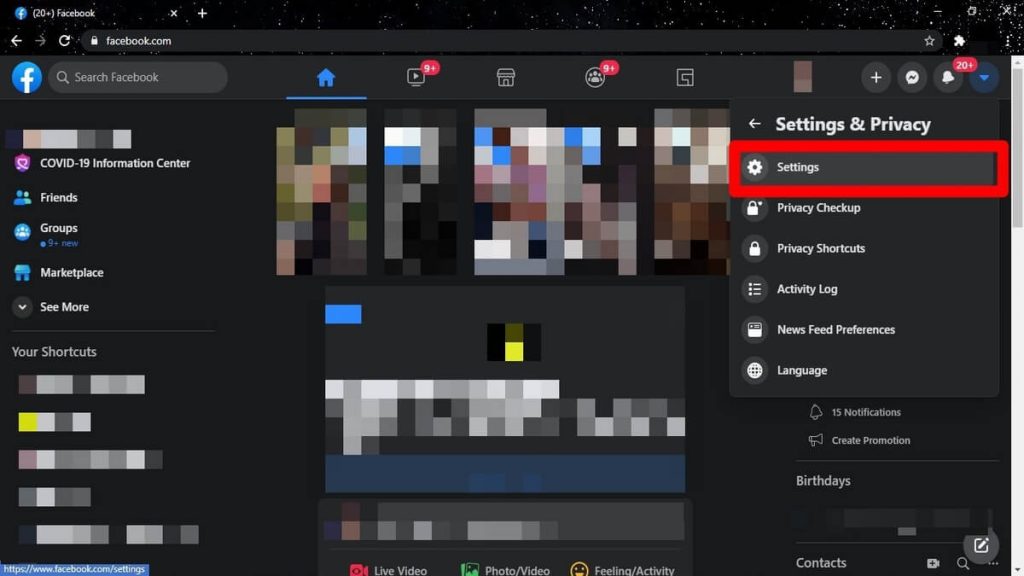 3. In the General section, click on "Edit" to change your Facebook name.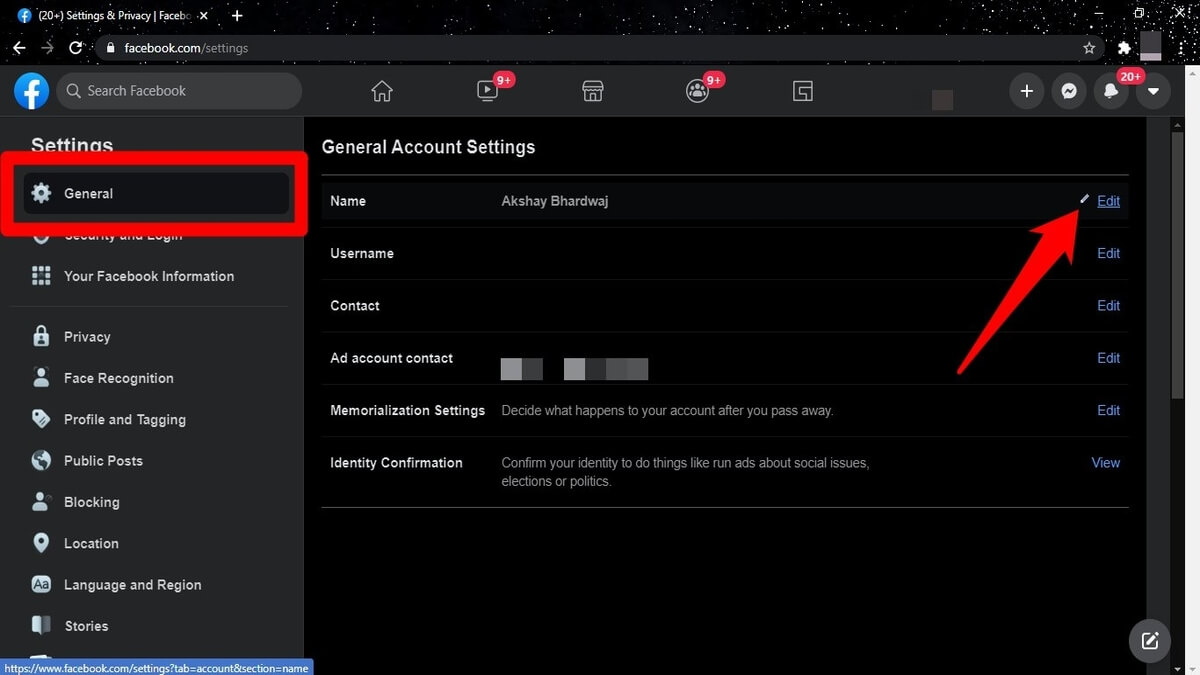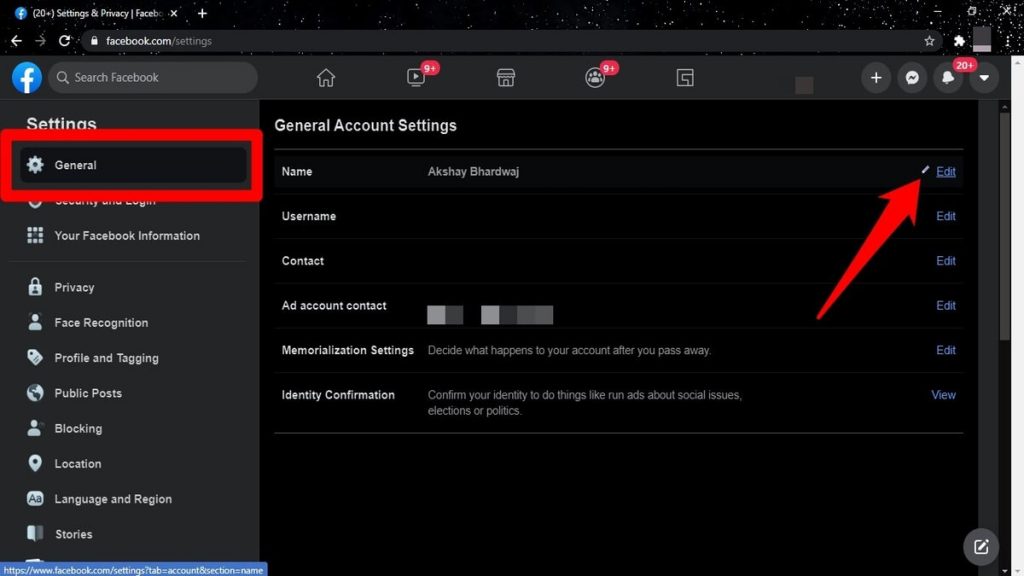 4. Make the necessary changes and click on "Review Changes."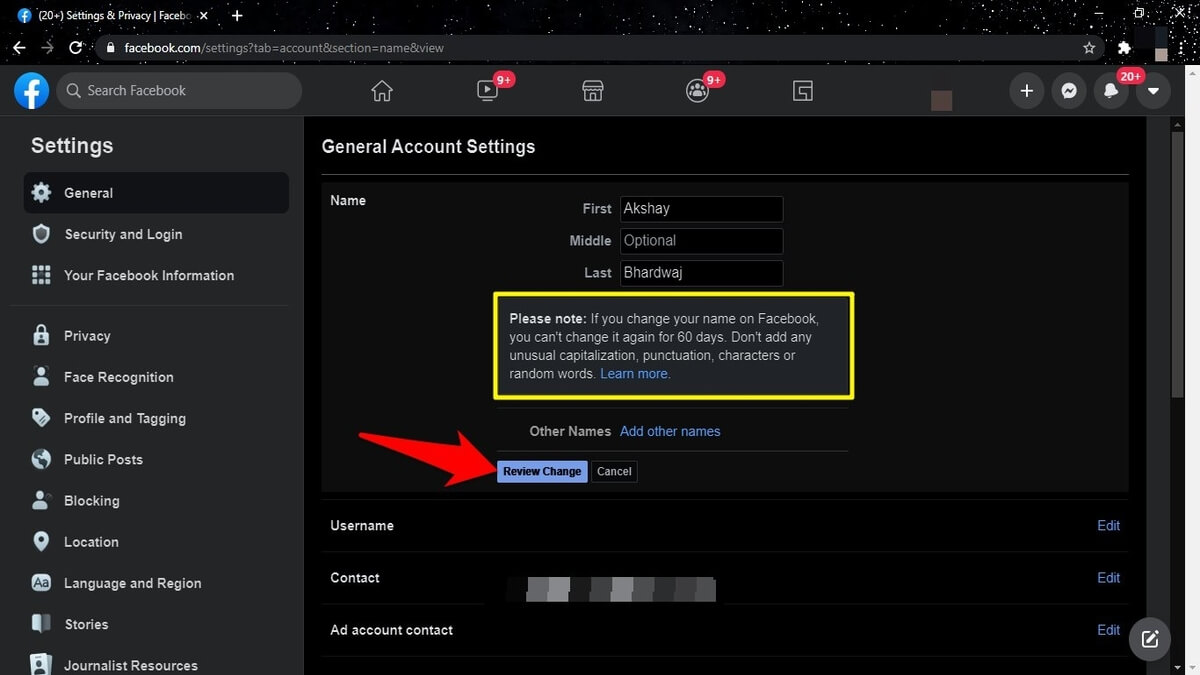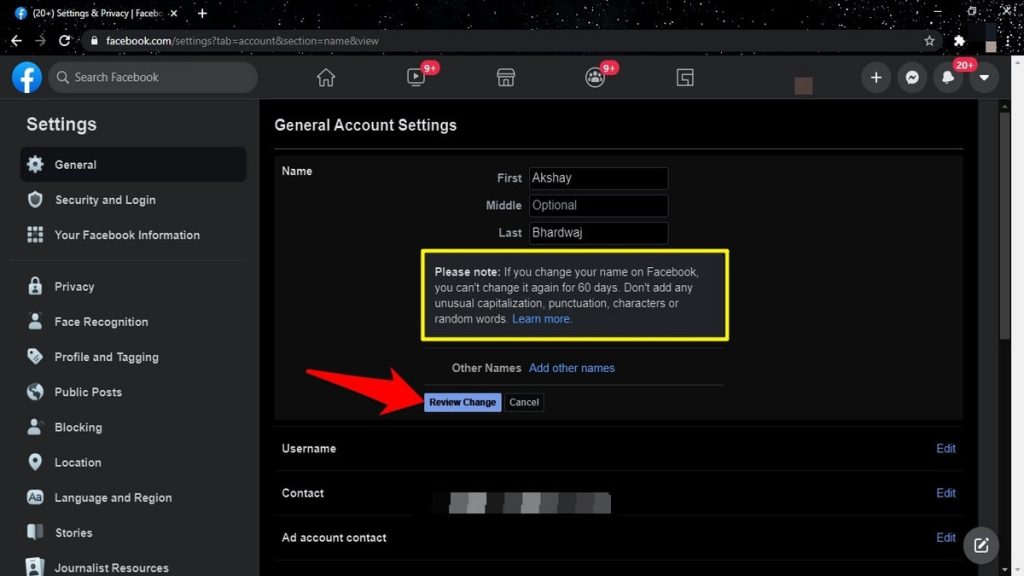 5. Select the way you wish to display the name and click on "Save changes."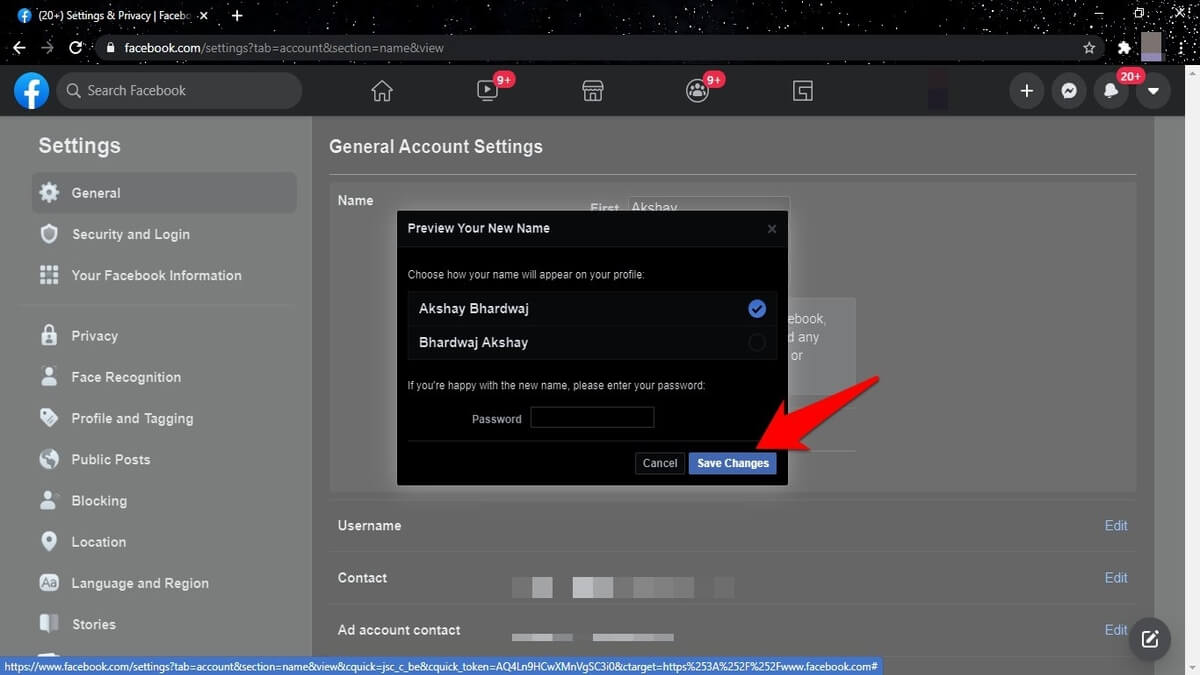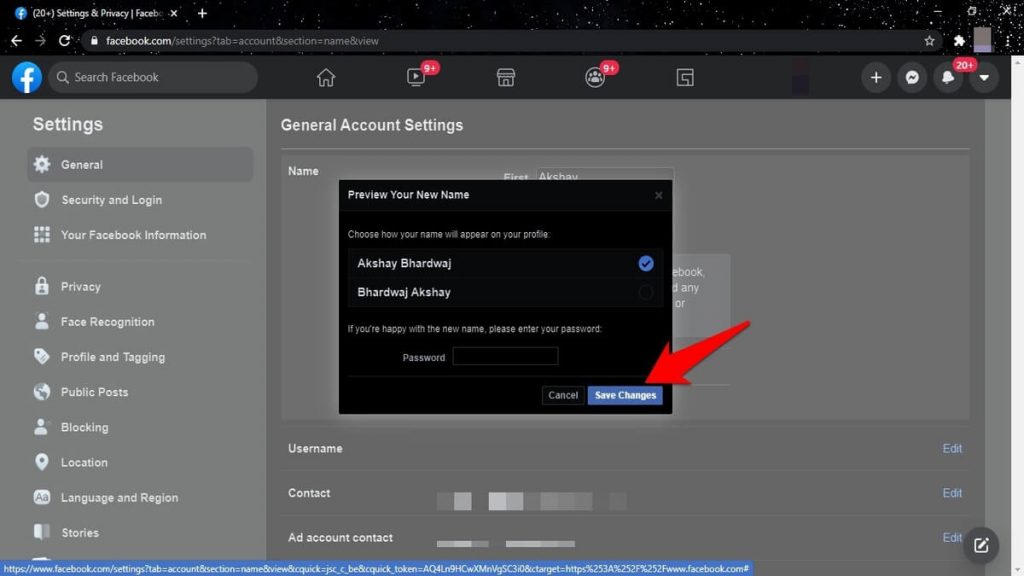 Changing Facebook profile name in the Facebook app
Take these steps to make changes to your FB name on your smartphone:
1. Launch the Facebook app and click on the hamburger icon.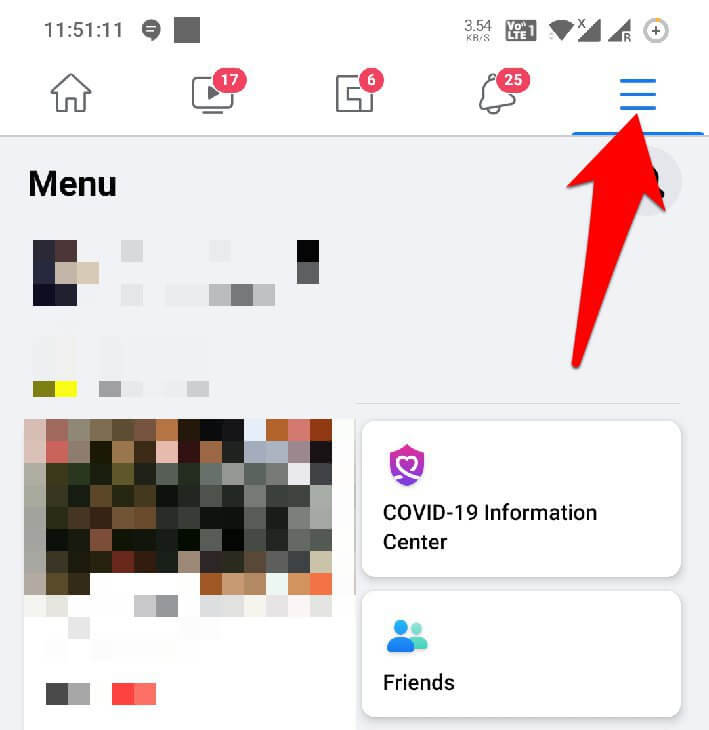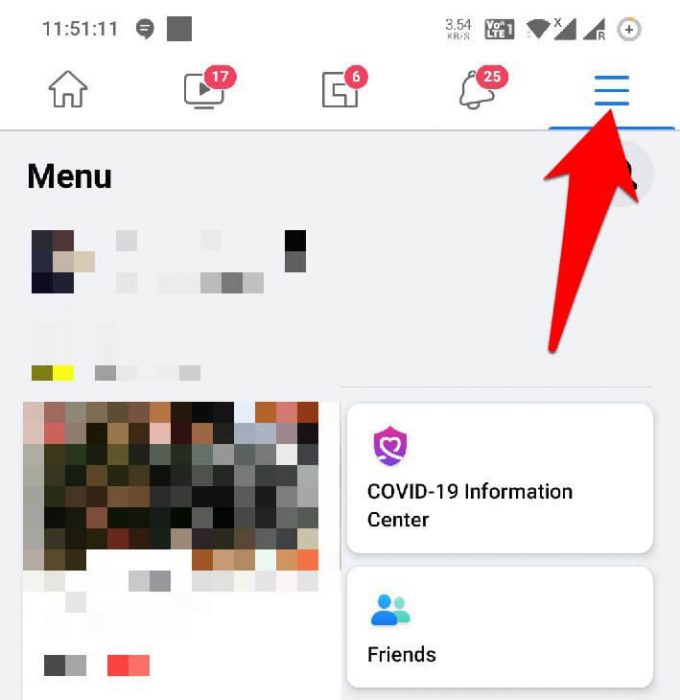 2. In the settings & privacy list, Select "Settings."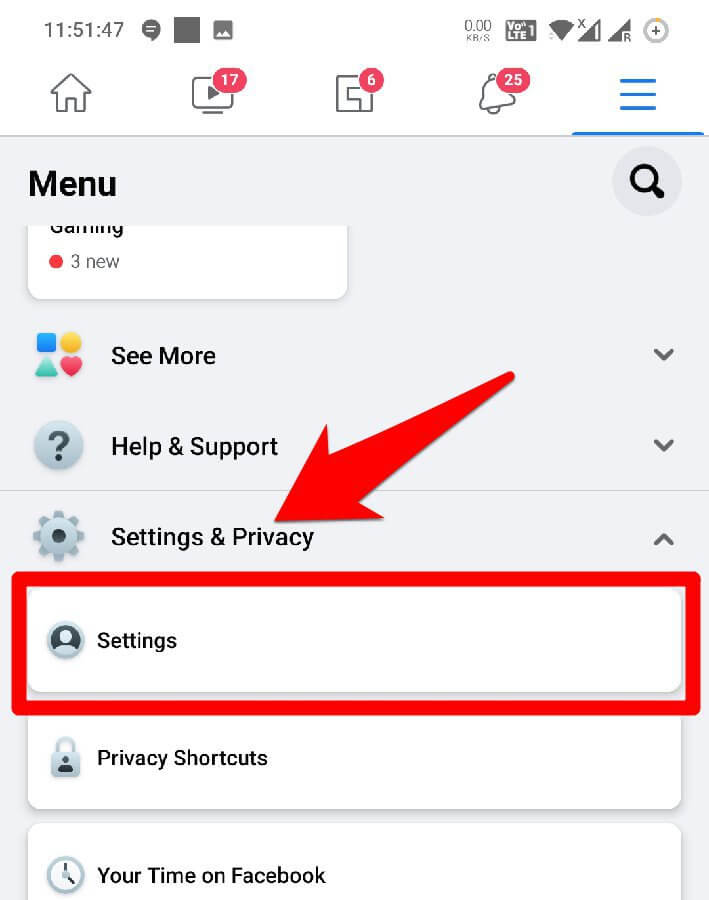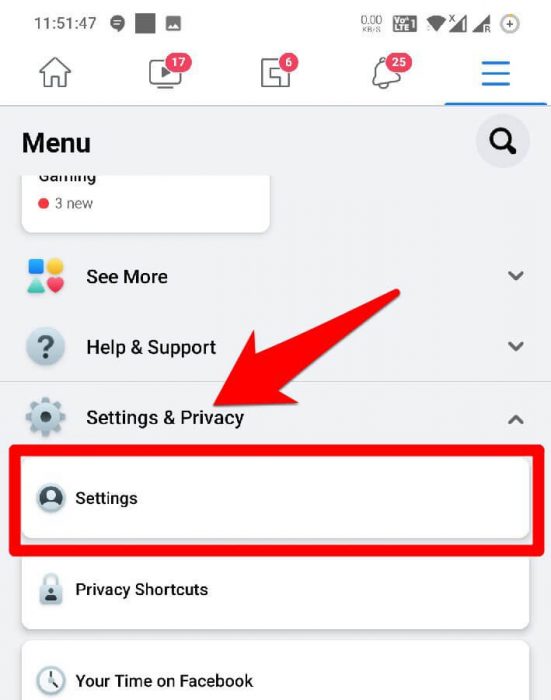 3. Click on "Personal Information" in the account settings.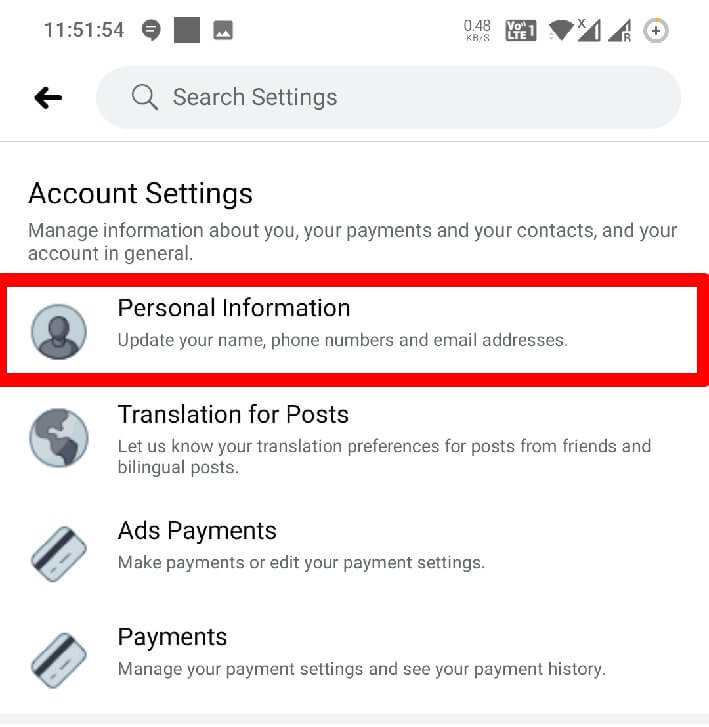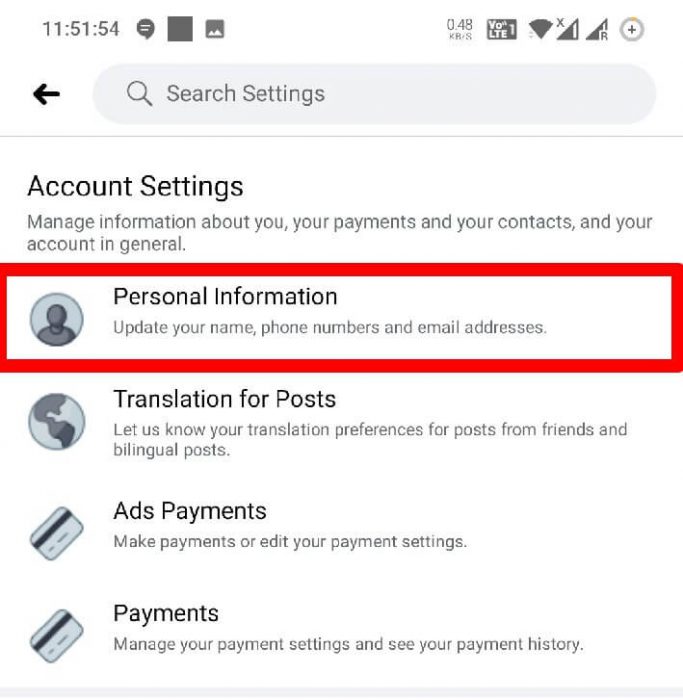 4. Tap on "Name" in the personal information menu.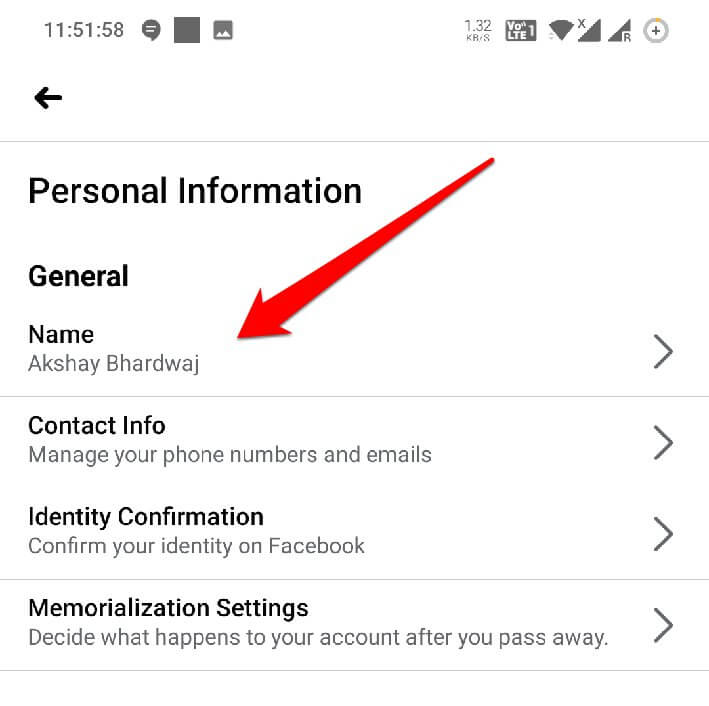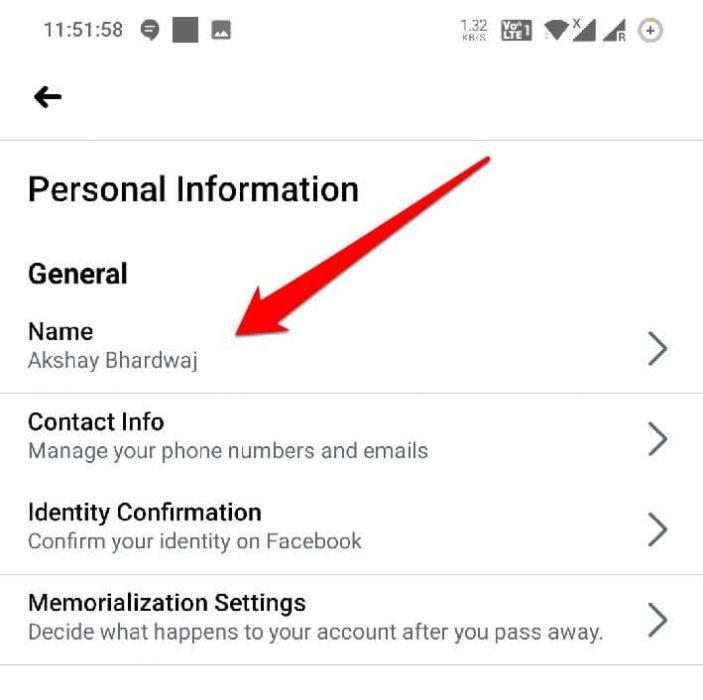 5. Change your Facebook name and click on "Review Change."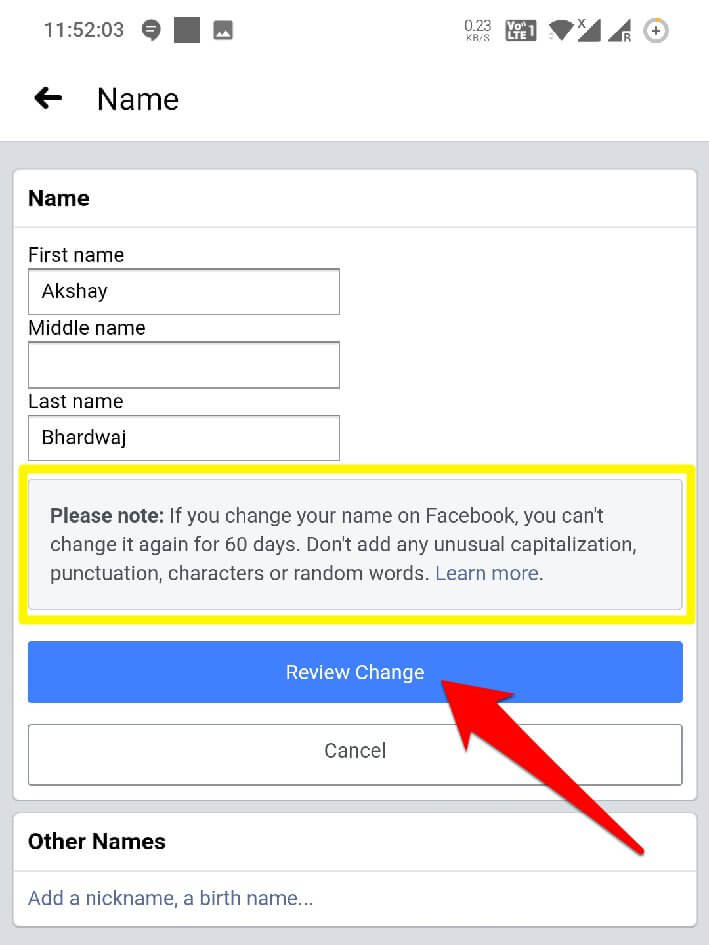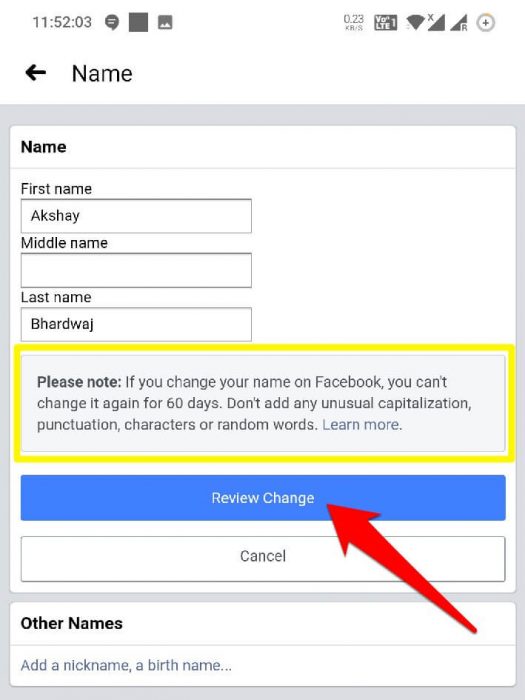 So there you have it, two methods through which you can change your Facebook profile name. One thing to note, you can only make changes to your name every two months, so be cautious while renaming your Facebook profile.