We're in an age where a lot of our work takes place on the internet. So, most of the communication, whether personal or work-related, would happen over a video conference. This guide tells you how to join a meeting in Zoom, one of the most popular video-conferencing apps today.
You can connect to a Zoom meeting using the invite link or manually enter the Meeting ID. These video sessions are either in a web browser or the dedicated Zoom app available for desktop and mobile.
This guide covers all the main ways of joining a Zoom call. Furthermore, we will also discuss how you can rejoin the meeting after being removed.
How do I join a Zoom meeting via browser?
Important: To attend a Zoom call on your browser without downloading the app, the meeting host must have enabled the "Join from your browser" link.
1. Open join.zoom.us in your browser.
2. Enter the Meeting ID and hit "Join."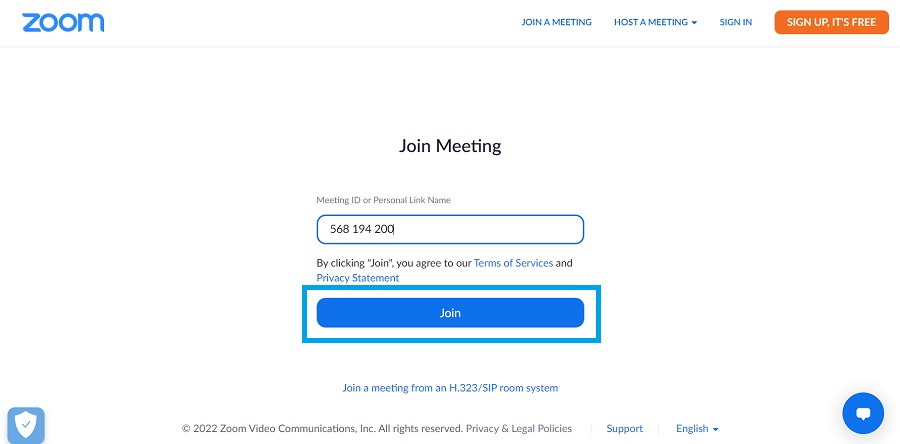 3. When prompted to open the link in the Zoom app, click on "Cancel."
4. Scroll down and click on "Join from your browser" at the bottom.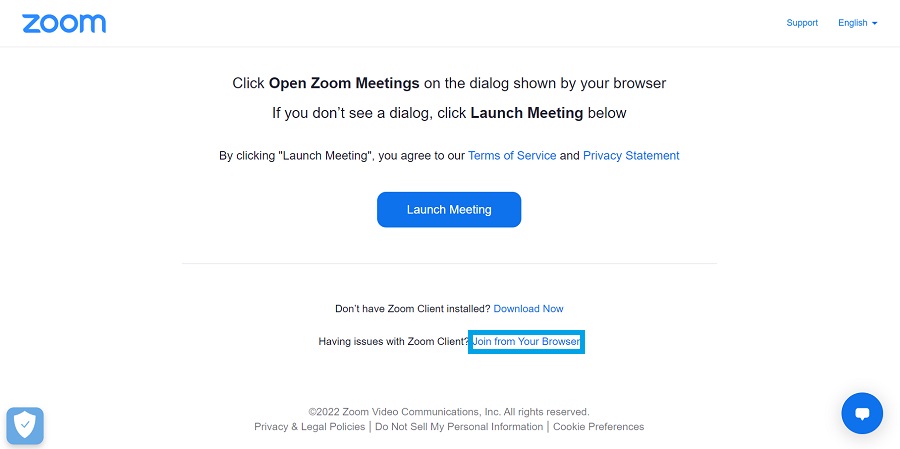 5. When prompted, grant the mic and webcam permission to Zoom's website.
6. Enter your name and hit "Join."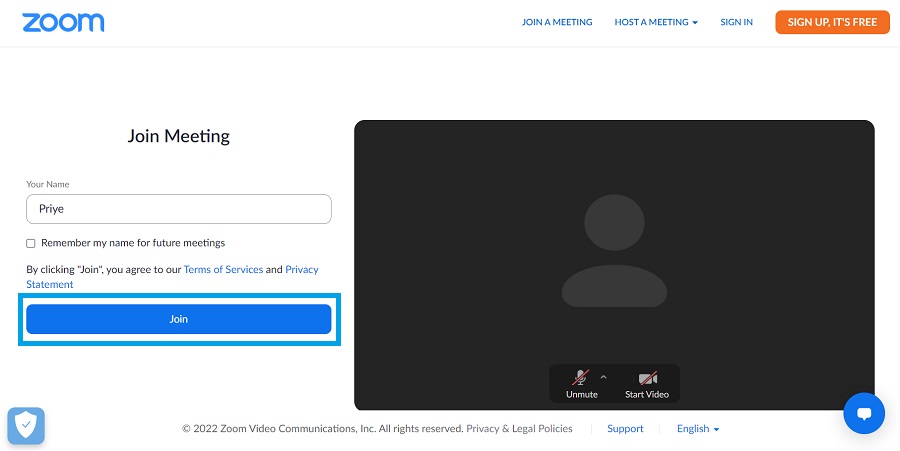 Meanwhile, you can also check out our detailed article on how to create a zoom meeting here!
How to join meeting on the Zoom app?
Join Zoom meeting via desktop
Download and open the Zoom app.
If you want to attend a meeting without logging in, click on "Join Meeting" and skip to Step 4. Otherwise, sign in to your Zoom account.
After logging in, select "Join" from the Home tab.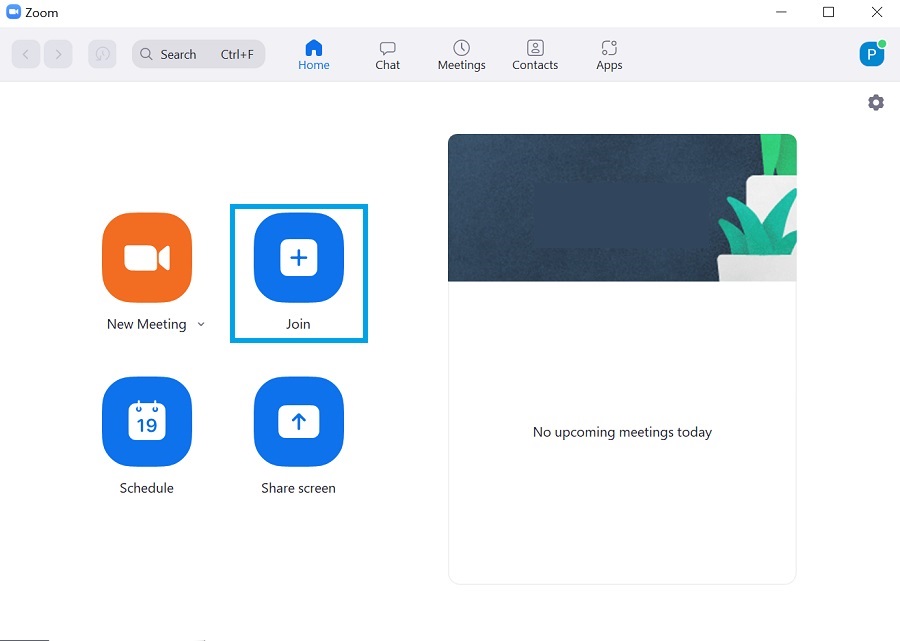 4. In a new window, enter the Meeting ID and name, then hit "Join."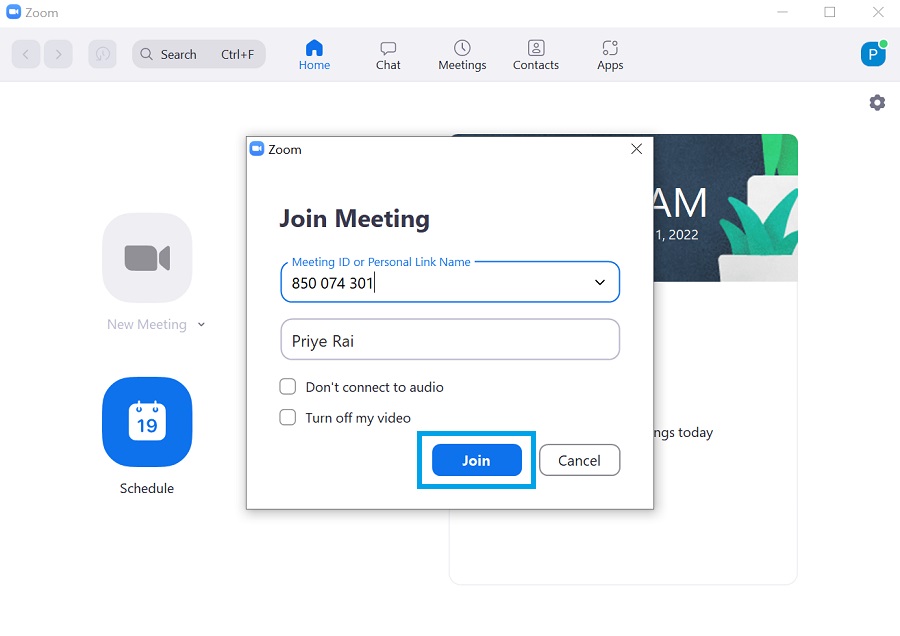 Join Zoom meeting via phone
To attend a video session without an account, tap on "Join a Meeting" and skip to Step 4. Alternatively, you can log in to your Zoom account.
Once logged in, tap on "Join" in the Meet & Chat tab.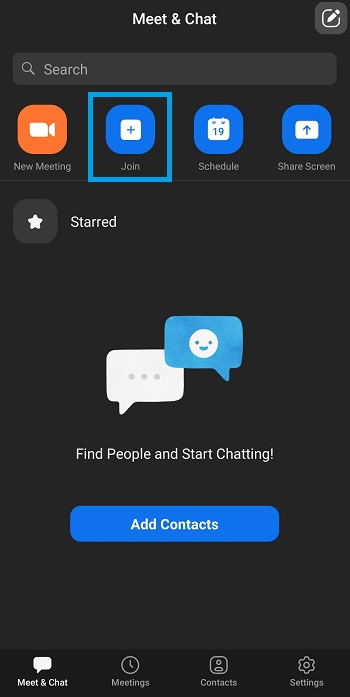 4. Enter the Meeting ID and your name, then press "Join."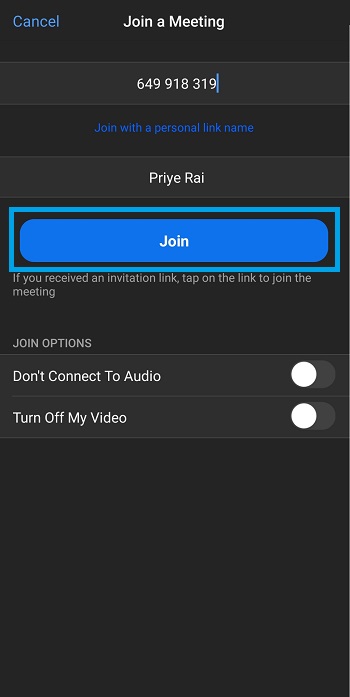 Also, we have a detailed guide on how to change your background in zoom meetings every time you joing a videoconference. Not a fan of changing background? check out our guide on how you can blur your background while in a meeting.
How do I join a meeting on Zoom after being removed?
As per Zoom's default setting, when participants are removed from a meeting, they can't rejoin it with the same email address. However, you can change this default behavior by tweaking a setting in your account.
1. Go to zoom.us and sign in to your account.
2. Tap on "My Account" in the top-right.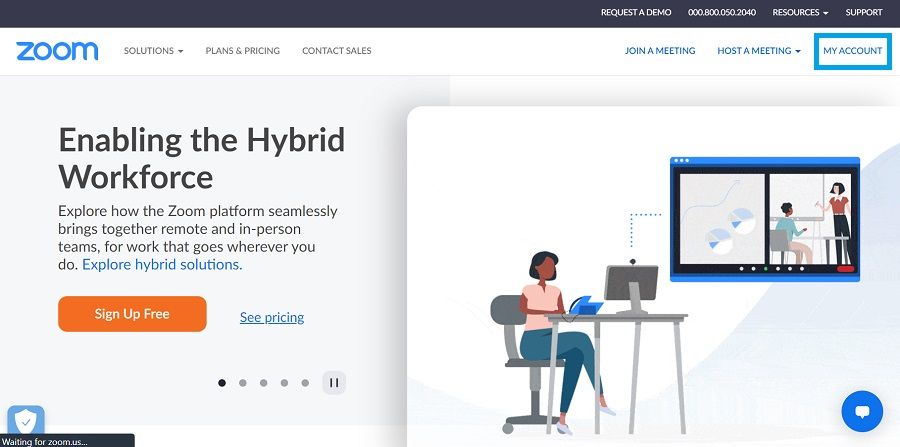 3. Click on "Settings."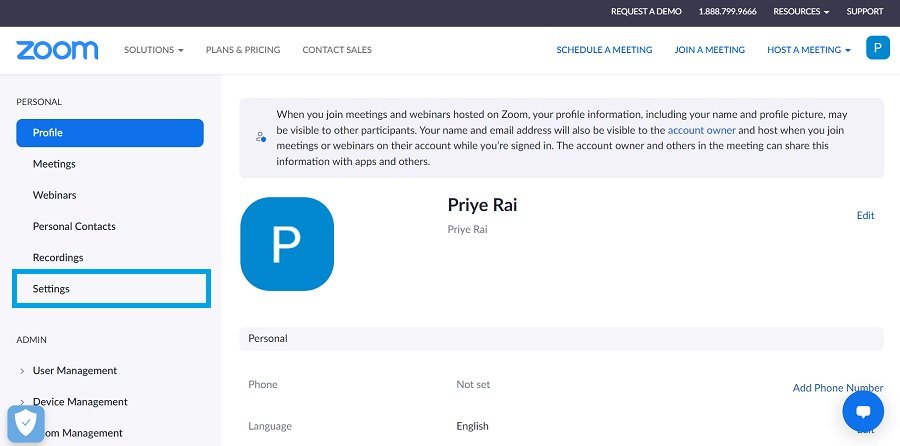 4. Scroll down to the "In Meeting (Basic)" section and toggle on "Allow removed participants to rejoin." (A green notification will show up once your changes are automatically saved.)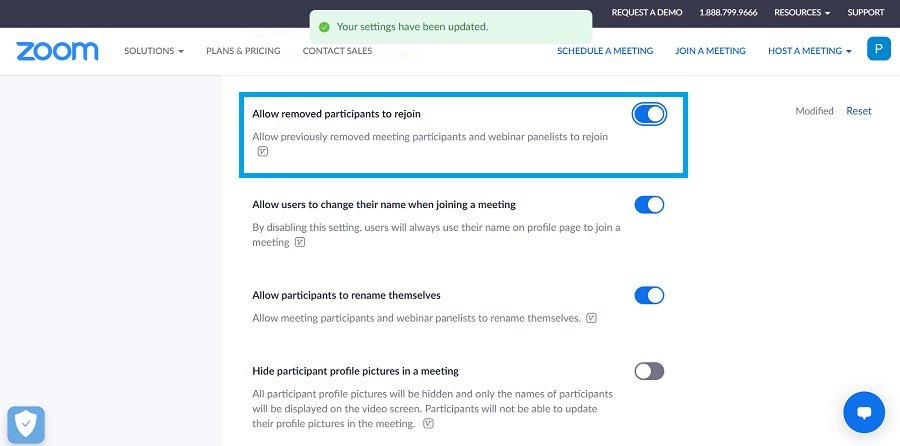 If you are a Zoom admin and want to change this setting for your entire organization, follow Step 1 and Step 2 mentioned above. Then, go to the "Account Management" > "Account Settings" > "Meeting" tab. Now, follow Step 4 as described earlier.
Toggle this setting to certain groups, start with Step 1 and Step 2. Next, navigate to "User Management"> "Group Management" and select a group. Finally, choose the Meeting tab and follow the instructions given in Step 4.
FAQs
1. Do you need to download Zoom to join a meeting?
No. Besides the app, you can attend a Zoom call in your browser without downloading anything.
2. What happens when you click on the Zoom link?
When you click on the Zoom link or "meeting invite link," it opens a new tab in which you can enter your display name, customize mic and webcam access, and then join the meeting.