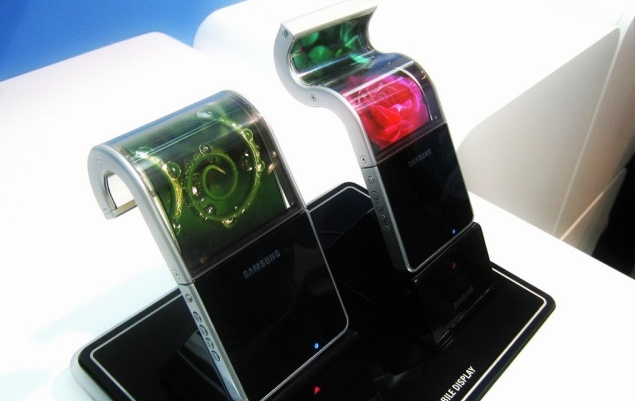 Short Bytes: The long-time rumors of the first Samsung foldable phone are coming true. According to the internal sources, the phone is being referred to as Project Valley internally and is expected to be completed by January. 
W
e are aware of the fact that Samsung is working on its foldable smartphone from some time. The earlier reports were considered just a rumor, but Samsung itself confirmed in March that it's building a foldable phone. Finally, the foldable smartphone is seeming closer to the reality.
The insider sources suggest that the foldable phone is coming in two models: one with Qualcomm Snapdragon 620 chip and the other with more powerful Snapdragon 820. These phones are expected to come with 3GB RAM, a microSD card for extra storage and a non-removable battery. The source claims to have an in-depth knowledge about the handset, but information is difficult to verify as he/she wants to remain anonymous.
The first foldable phone will feature a flexible display made of plastic. Samsung has been actively experimenting with the screens of its phones as seen in Galaxy S6 Edge and Note Edge. This first foldable phone from Samsung will have a little bit larger display that could be folded for easiness in carrying around. According to the leaked information, this is being referred to as the Project-V internally- V for Valley.
Also read: Congratulations Apple, Galaxy S6 Sales Are Disastrous
The Project Valley will be ready by January next year and we could expect to catch a look at it in the MWC in February end.
Speculations are being made that this could be the Samsung Galaxy S7, but that seems highly unlikey to me. I'm expecting it to be an alternative version of S7, just the way Galaxy S6 Edge came along with the regular flagship Galaxy S6.
Watch the Samsung 2014 flexible OLED display phone and tab concept:
Are you going to buy the Samsung foldable phone next year? Tell us your views in the comments below.
Source: GforGames