I
f you're looking for the best and top-of-the-line PC products from Nvidia, you need to go for Titan. The latest release from this lineup is
Titan V GPU
, which is designed to bring tons of power to the people who are interested in dealing with machine learning applications.
As per Nvidia's claims, it is the world's most powerful GPU designed for PCs; it's powered by the advanced Nvidia Volta GPU architecture. The GPU was launched by the company's founder and CEO Jensen Huang at the annual NIPS conference.
""With TITAN V, we are putting Volta into the hands of researchers and scientists all over the world. I can't wait to see their breakthrough discoveries," Huang said.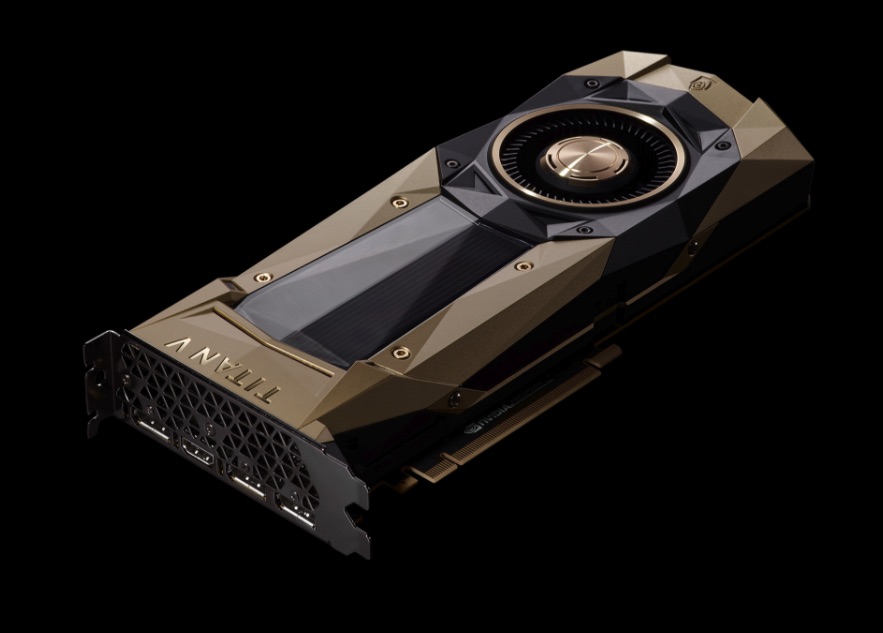 Titan V is packed with Nvidia's best technologies, including the latest 12nm Volta GPU architecture and highly tuned 12GB HBM2 memory subsystem. Its 21.1 billion transistors are able to deliver 110 teraflops of performance, which is 9 times more than its predecessor.
This product is designed for developers and scientists who wish to work in the field of machine learning but despise the need for a special server, network or storage.
It's worth noting that Titan V arrives just 7 months after the company announced Volta with Tesla V100 accelerator and GV100 GPU.
The buyers, who are willing to pay an earthshattering price of $2,999 for Titan V, will get access to Nvidia's latest GPU-optimized AI, deep learning and HPC software.