Samsung has just released the latest upgrade to its Note series – the Galaxy Note 10 and Note 10+. Both the devices carry forward Samsung's legacy of a premium and visually appealing design featuring loads of powerful hardware under the hood. Still, the pricier one offers something more in terms of features.
Galaxy S10+ flaunts features like a bigger 6.8-inch edge-to-edge Cinematic Infinity Display with a hole punch in the center, Snapdragon 855 with up to 12GB RAM, HDR10+, etc. But what about the lesser-known Galaxy Note 10+ features — the ones that aren't noticeable in the first look?
So, here we have compiled a list of Galaxy Note 10+ features that aren't visible outright but can be very helpful at times. Almost all of these are also available on the regular Galaxy Note 10 model unless stated otherwise.
Galaxy Note 10+ Features You Must Know
1. Zoom-in mic
We all are familiar with unwanted noises that pop-out of nowhere in our video recordings. This time, Samsung has something in its goodie bag that could be of great help. A new addition in the list of Galaxy Note 10+ features lets you "zoom-in" on sound sources.
When you zoom in to a particular object or person while video recording, the smartphone can detect and amplify the audio in that frame. It tries to eliminate the rest of the extra noise.
2. SuperSteady in Hyperlapse
I am already a fan of the SuperSteady mode on the Galaxy S10. It takes the video stabilization on the Galaxy S10 to a different level.
Now, with Galaxy Note 10 and Note 10+, the feature has been further improved. What's interesting is that you get super steady stabilization even while recording hyper-lapse videos on your phone.
3. New Samsung Dex for PC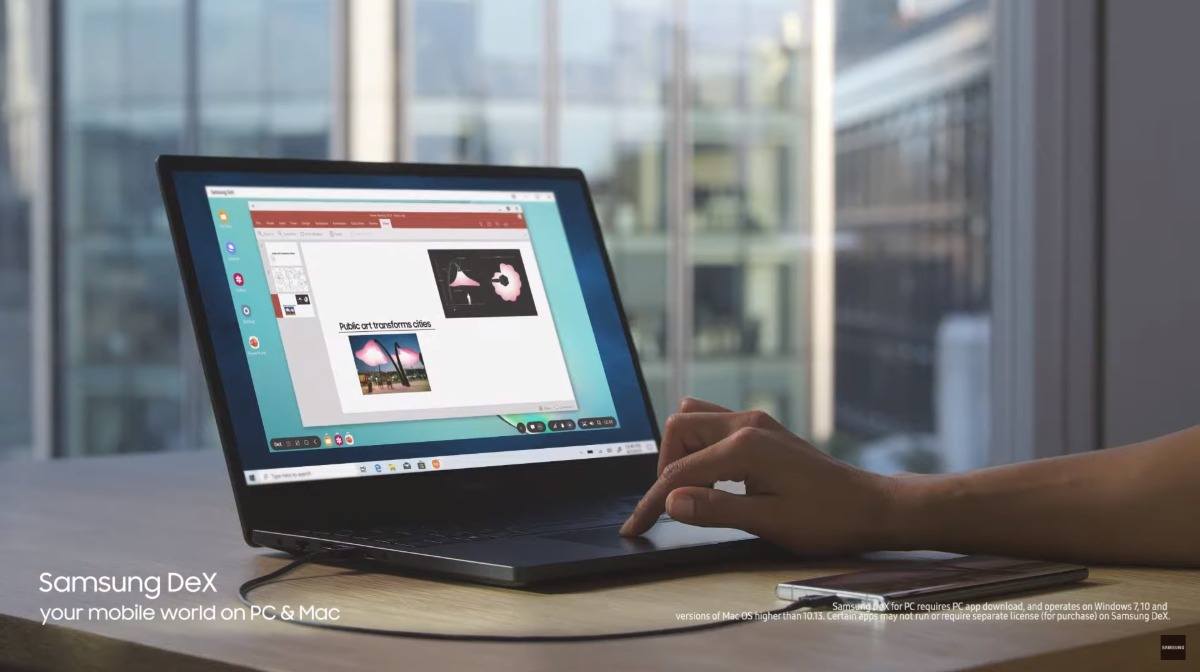 You might know about Samsung Dex and how it can turn Samsung Galaxy devices into a full-fledged backup computer.
With Galaxy Note 10 and Note 10+, Samsung has further improved its desktop mode and now it can work together with your Windows 10 and Mac computers.
You can connect your Galaxy Note 10+ via USB and access Samsung Dex on your main computer. It further lets to transfer files between your PC and Dex by a simple drag and drop. You can use the apps on your phone with your laptop's keyboard and mouse.
The traditional Dex interface works the same when you connect Note 10 to a monitor and attach an external keyboard and mouse.
4. Link to Windows 10, Screen Mirroring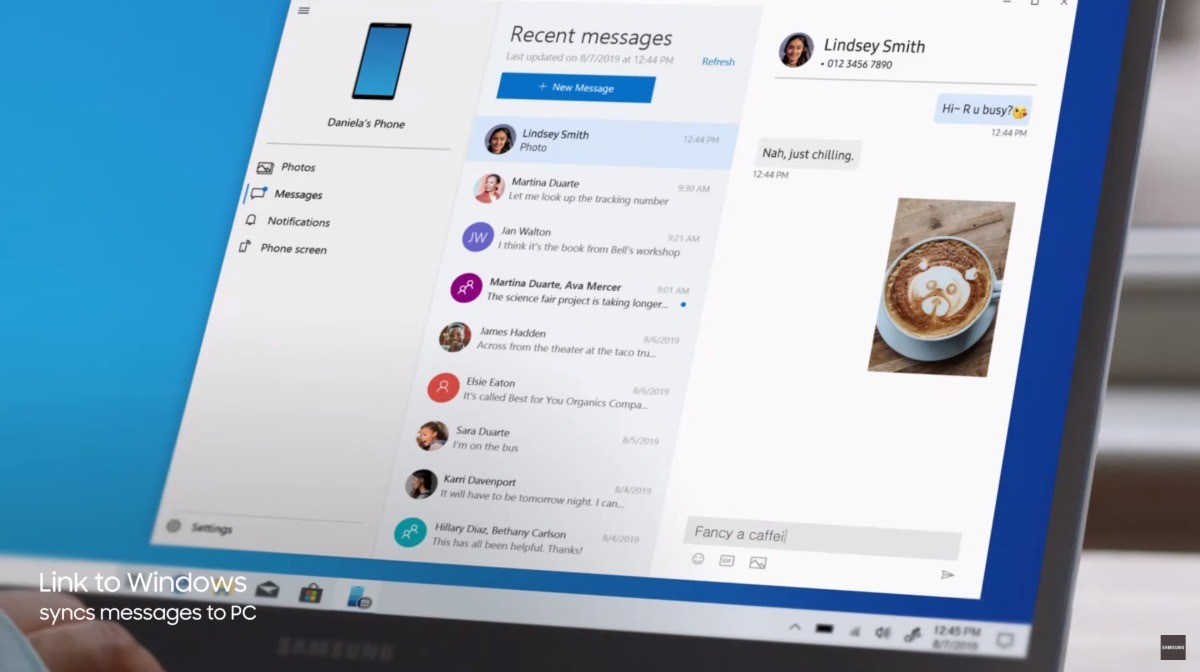 If you don't want to use Samsung Dex, the company has another offering for you. There's a new Galaxy Note 10+ feature called "Link to Windows" which works with Microsoft's Your Phone app.
Your Phone allows users to link their Android phone and Windows 10 PCs to sync different things such as notifications, messages, phones, and videos. Also, you can mirror your screen and reply to messages directly from your PC.
Samsung has also added a toggle button in the quick action settings that lets you quickly enable Link to Windows.
5. Built-in 3D scanner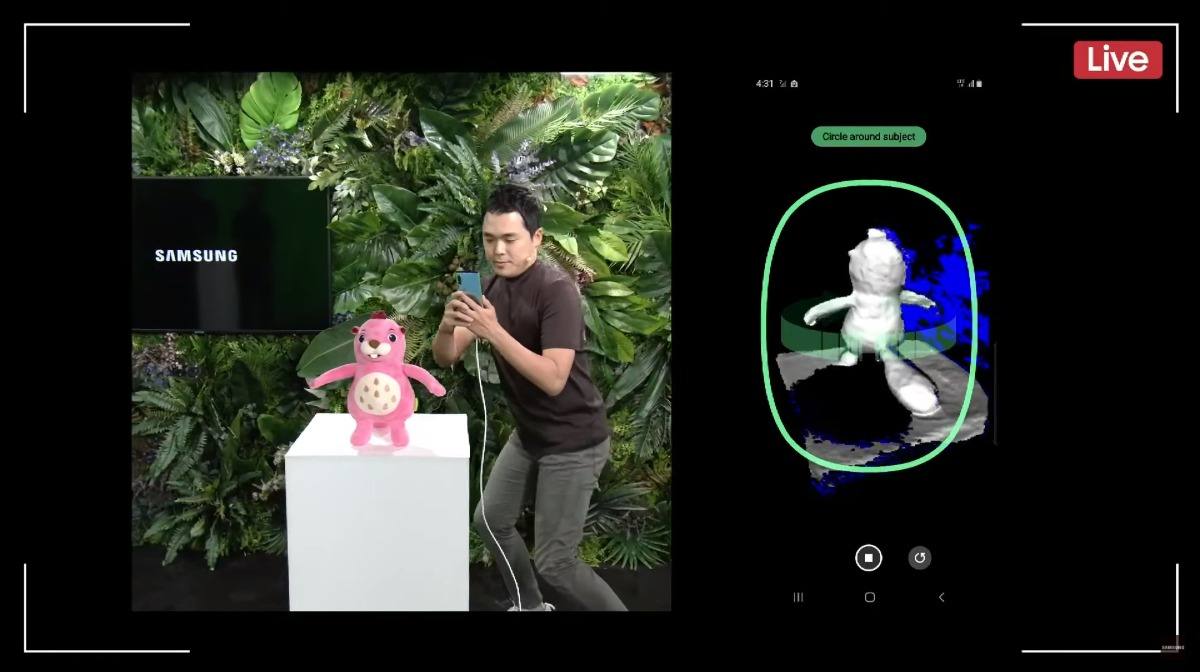 Another cool Galaxy Note 10+ feature you'll get after spending $1000 is the new 3D scanner tool. Using the DepthVision camera on Galaxy Note 10+, you can scan an object and create its 3D rendering in almost real-time. 3D scanning is a Galaxy Note 10+ exclusive feature as the depth sensor is not there on the regular Note 10.
Samsung isn't the first one which such technology. Microsoft has already shown off the party trick a couple of years back at an event.
6. PlayGalaxy Link – stream games from PC
With game streaming on the rise, Samsung has made sure it doesn't fall behind in the race. The company has brought its new app called PlayGalaxy Link that let you stream games from your PC to your Galaxy Note 10 and Note 10+.
7. Video editing on your smartphone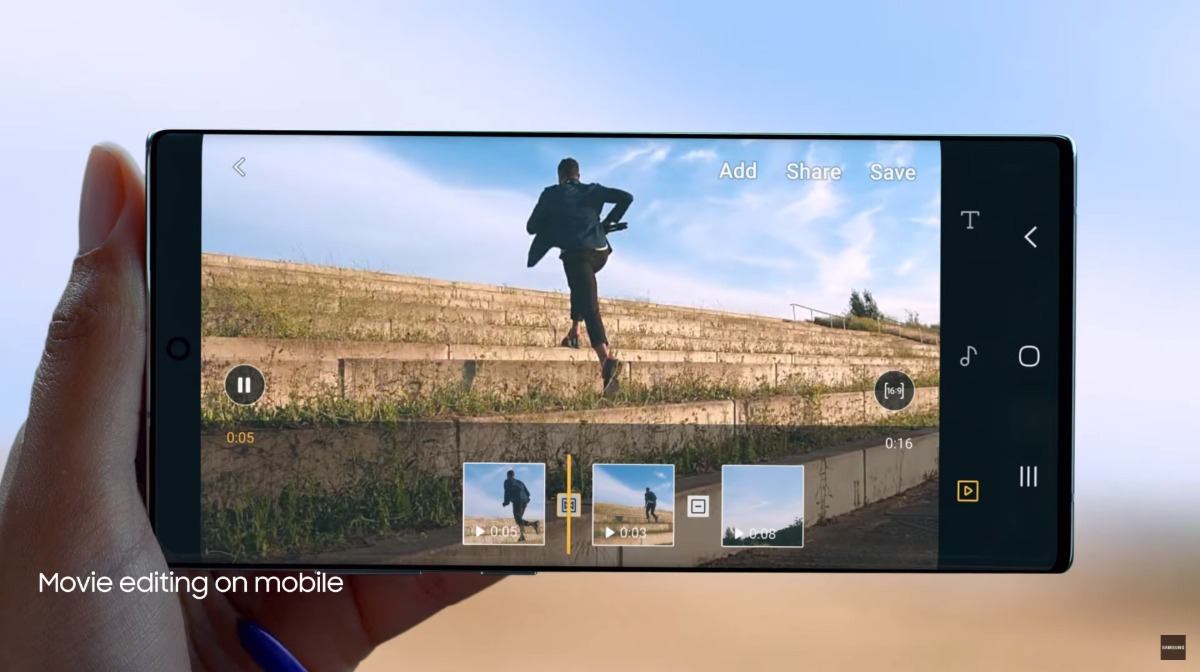 Samsung has also added a new video editing tool to its software arsenal allowing users to make some casual edits on the go.
Probably, this is a move to make its phones more competent in front of Apple's iPhones, which already have built-in video editing capabilities.
8. Air Actions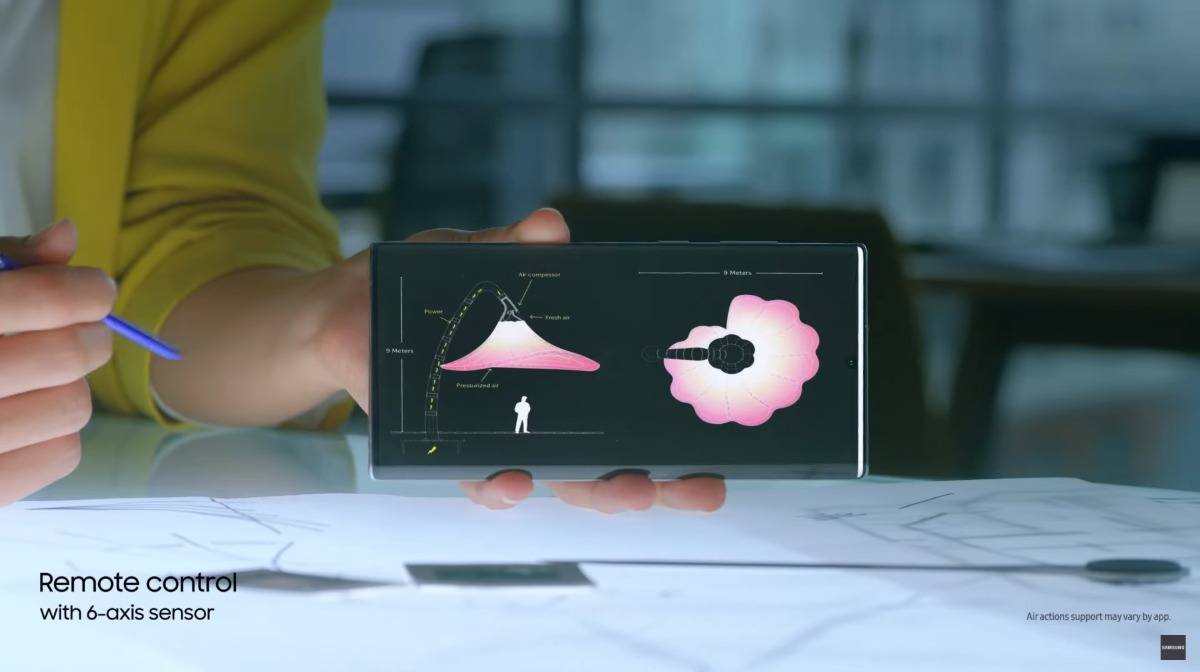 The S Pen on Galaxy Note devices is already a useful thing. With the new launch, Samsung has added a new Galaxy Note 10 feature for S Pen called Air Actions. It lets you control your phone by moving the S Pen like a wizard's wand.
Not only Samsung apps, but Air Actions feature will also work with third-party apps as well. Soon, you'll be able to play games using the S Pen.
9. Live Focus mode for video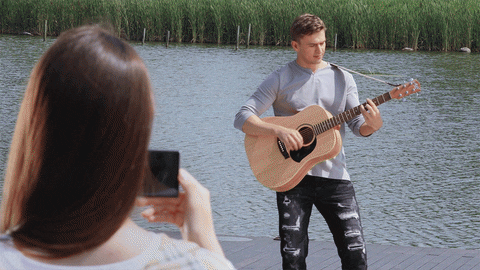 Many people are a fan of the portrait mode that is now present in almost every flagship device. Samsung is also no stranger to the technology; the portrait mode on Galaxy devices is called Live Focus.
But Samsung has gone a step ahead and now Live Focus works for videos as well. The camera app can change the depth-of-field of a video. This is a part of what Samsung likes to call "pro-grade video" recording.
As it's the case with 3D scanning, Live Focus video is also a Note 10+ exclusive feature because it also uses the DepthVision camera.
Also, Samsung isn't first as we have already seen the AI-powered background blurring on Huawei P30 Pro that is also quite good.
10. Night Mode on the front camera
Samsung unveiled its night mode called Bright Night with the flagship Galaxy S10 series earlier this year. It's another thing that it's nowhere near what smartphones like Pixel 3 and Huawei P30 Pro bring to the table.
But still, Samsung is trying to make it better every day. With Galaxy Note 10, Samsung has now added the night mode feature to the front shooter as well. So, now you can take comparatively brighter selfies in dark areas.
So, guys, these were some cool Galaxy Note 10 and Galaxy Note 10+ features that you should know. We'll continue to add more features to this list, so feel free to check it out in the coming future.