As the EV market share is rising, the number of used electric cars in the market is increasing as well. For those looking for a budget EV, a second-hand electric car isn't a bad option.
Whatever the reason can be but used electric vehicles are available at luring prices. You can grab a decent used electric car for as low as $10,000 which is almost one-third of a new EV in the market.
Anyway, here are some of the finest used EVs available in the market.
Best Used Electric Cars Without Spending Much
Tesla Model S
Nissan Leaf
Chevy Bolt EV
Volkswagen e-Golf
BMW i3
1. Tesla Model S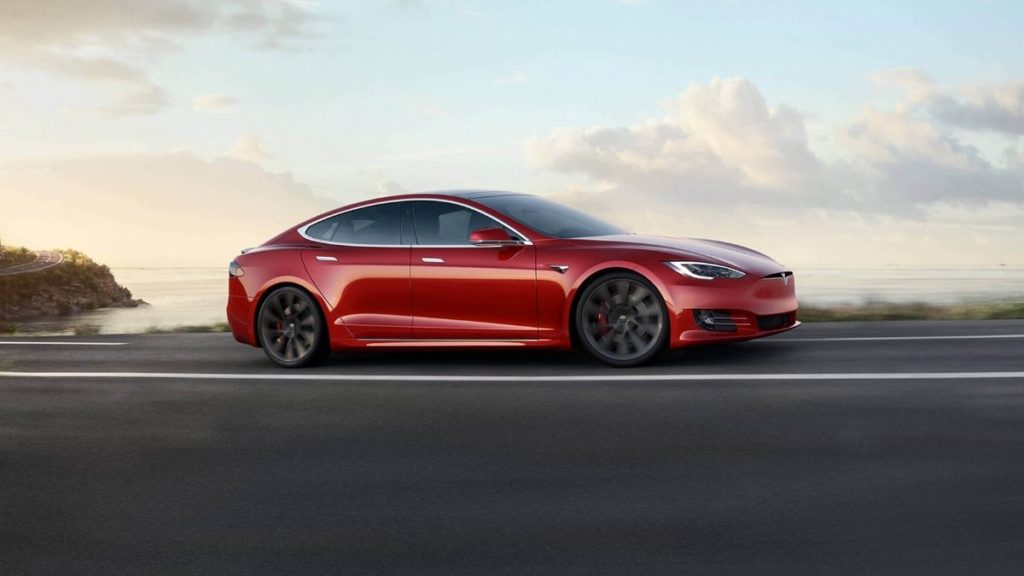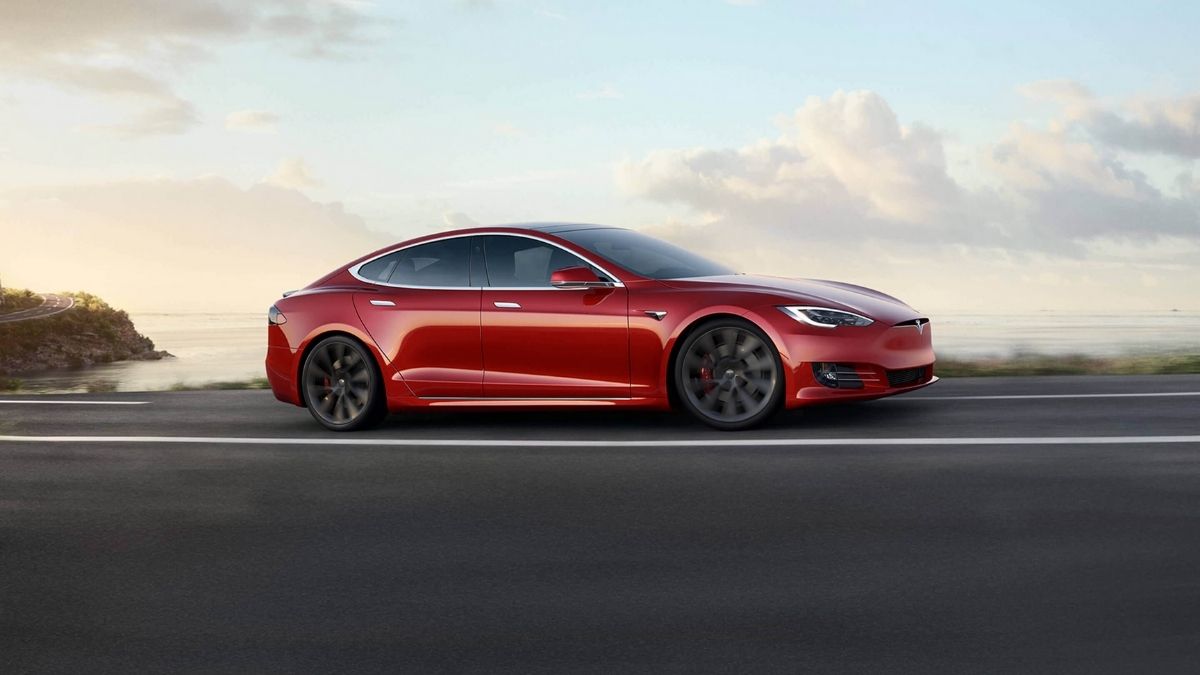 New Car Price – $89,990 – $119,000
Used Car Price – $30,000 – $80,000
The Model S is the flagship electric sedan from the top EV maker, Tesla. At present, there are plenty of Tesla Model S available in the aftersales market. The best part is that they are available at a surprisingly very reasonable price. Being one of the best electric cars in the industry, it can be a very good option for second-hand EV seekers.
On top of that, all Tesla cars support over-the-air updates that continuously keep on improving the car.
According to Edmunds and Carvana, you can get a used 2013 and 2014 Tesla Model S for under $40,000. Depending on the variant, the electric range of the 2013-2014 Model S would vary from 208 to 265 miles.
On the other hand, the 2017 Model S delivers a range of up to 335 miles, and you can easily get it for under $50,000. Similarly, as the model year increases, the specs, as well as the cost, will increase.
2. Nissan Leaf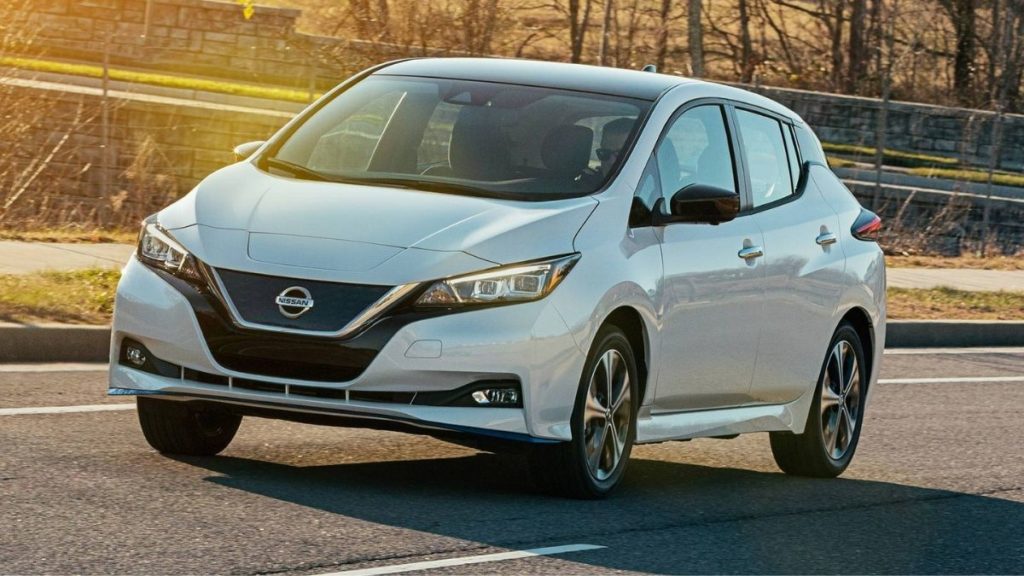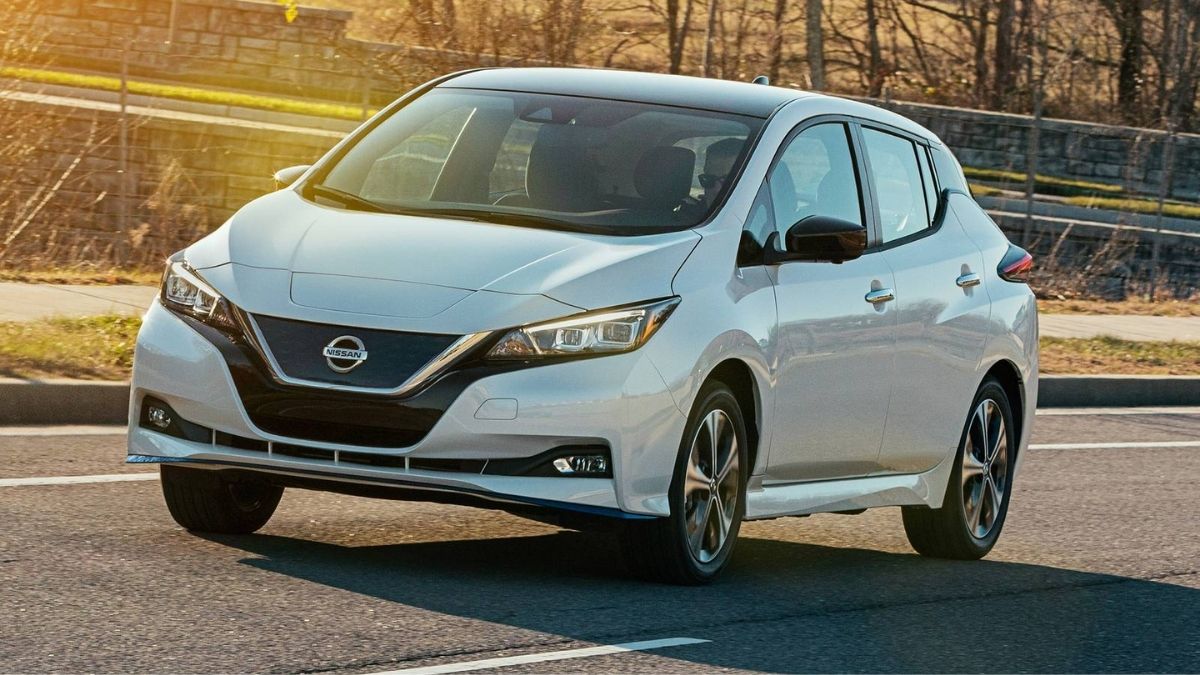 New Car Price – $31,670 – $43,000
Used Car Price – $10,000 – $18,000
Before Tesla Model 3, Nissan Leaf was the best-selling electric car in the U.S. Even now, it's among the top-selling electric vehicles in the country.
Due to an extensive network of Nissan in the U.S., there is an abundance of this nice-looking hatchback in the market.
It's a reliable compact EV suitable for short daily commutes within the city. You can get early models (2011-2014) of Nissan Leaf for around $12,000, however, it offers an electric range of only 84 miles on a single charge.
However, models produced between 2015 and 2018 deliver a better range of up to 151 miles and you can get for under $18,000. The 2019 model is equipped with an even bigger battery pack of up to 62 kWh which is capable of providing 226 miles of range.
3. Chevy Bolt EV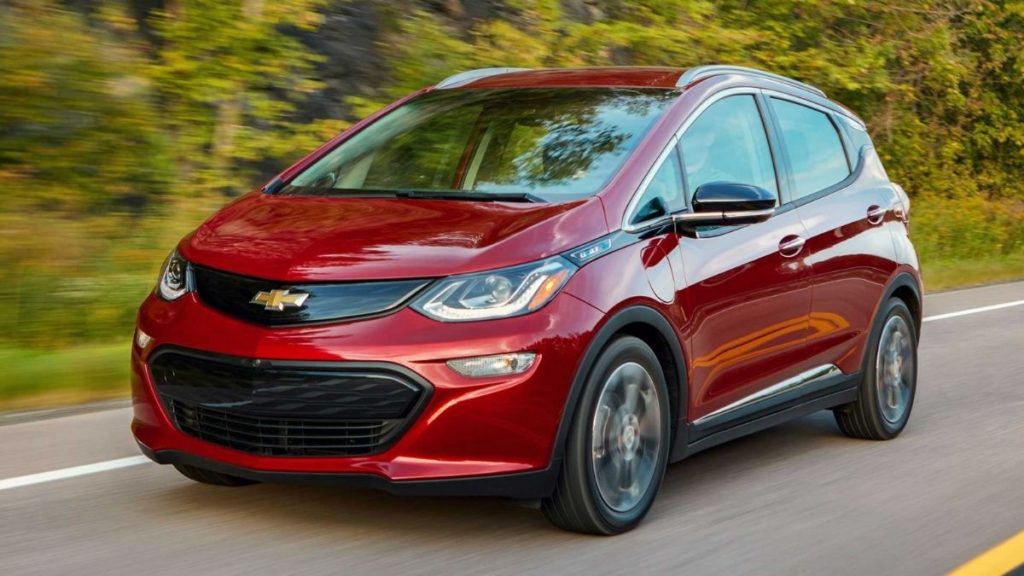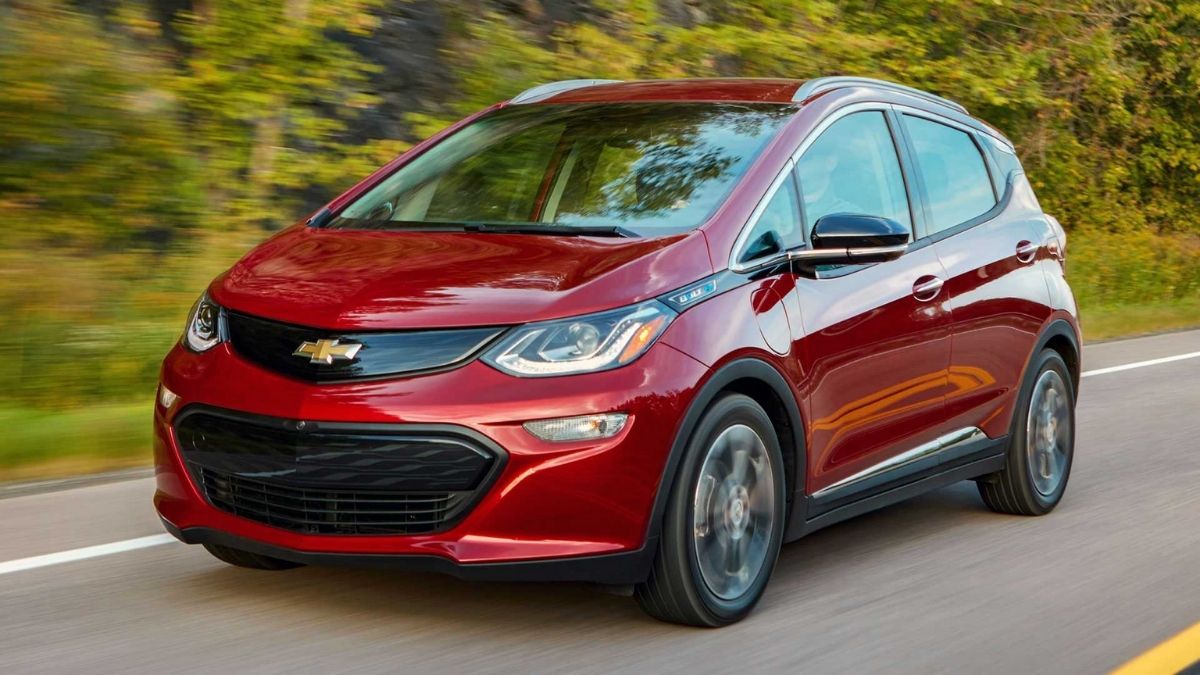 New Car Price – $36,500 -$41,700
Used Car Price – $14,000 – $28,000
Chevy Bolt EV forayed into the market in 2017, and it's a relatively new car. However, the 2017 models are available at an attractive price range in the market. According to Edmunds, a 2017 Bolt EV is available for $17,203, whereas, on the Carvana website, the price is even less than $15,000.
The 2017 model has a great electric range of up to 238 miles, which is more than enough for all local commutes. Plus all the variants of Chevy Bolt EV support level 2 charging.
Level 3 DC fast charging is optional which we recommend you confirm before buying this car.
4. Volkswagen e-Golf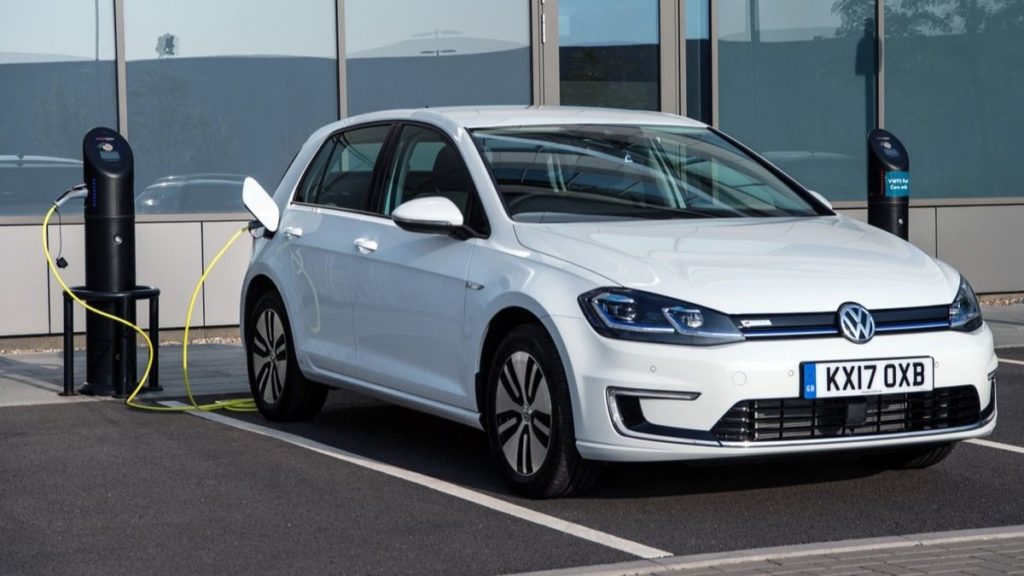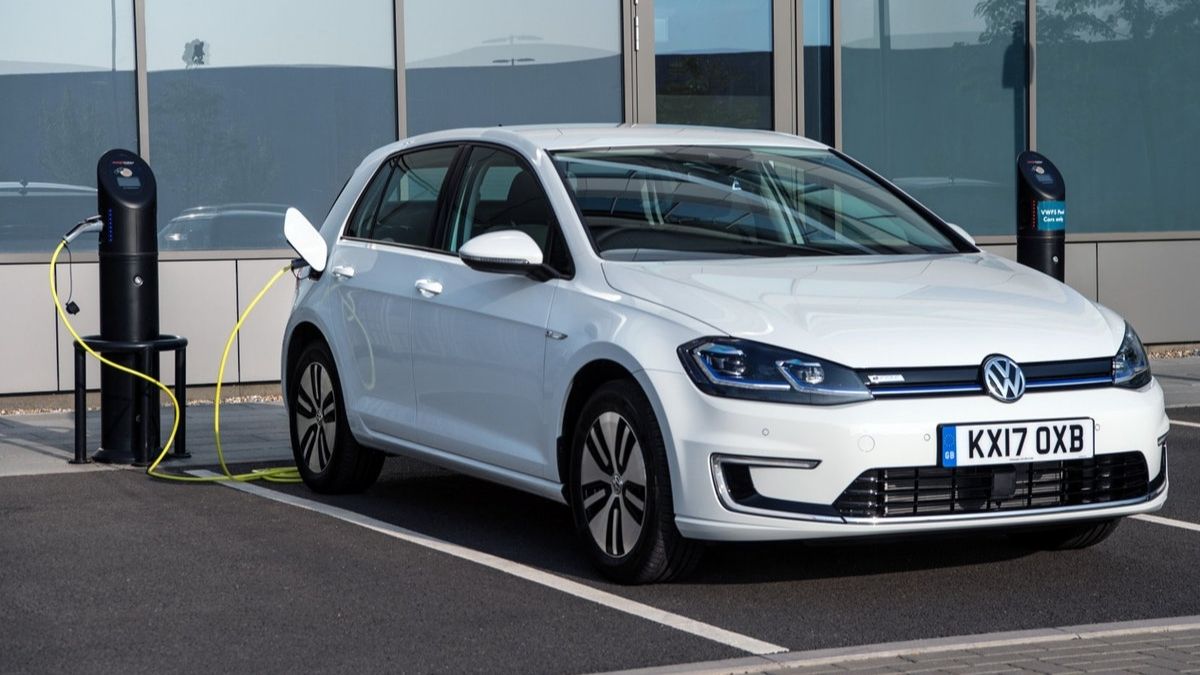 New Car Price – $32,900 -$39,790
Used Car Price – $14,000 – $20,000
Now, this is one of the best-used cars if you want a solid build and a better ride quality. In addition, it's quick and delivers smooth power delivery.
Volkswagen e-Golf was first launched in 2014 with an electric range of 83 miles. However, in 2017, it got a major update that uplifted its electric range to 125 miles. Still, this range is a bit low considering the competition and can only suffice the city driving.
Furthermore, the production of e-Gold ended in 2020, however, older models are available in the secondhand market.
5. BMW i3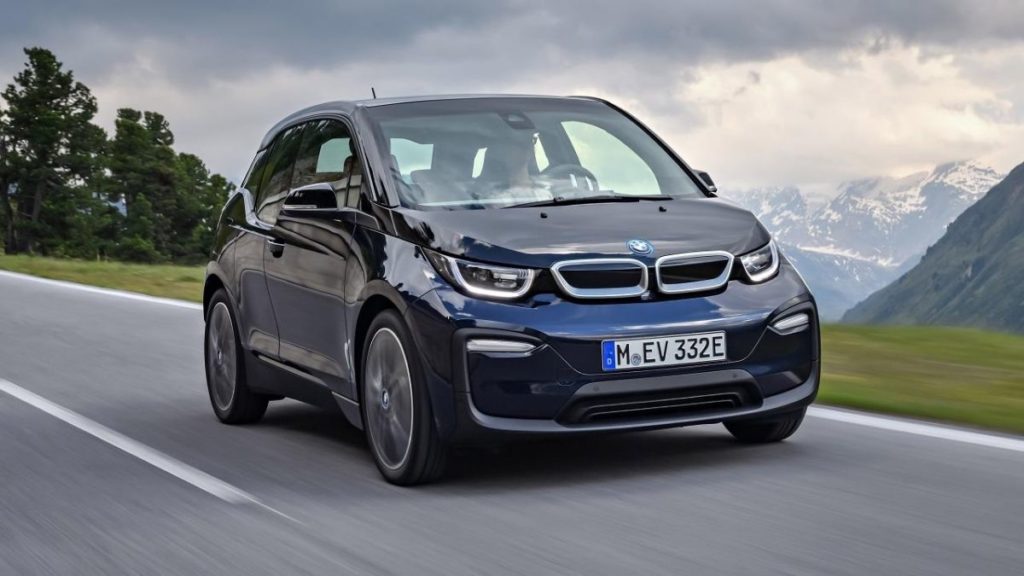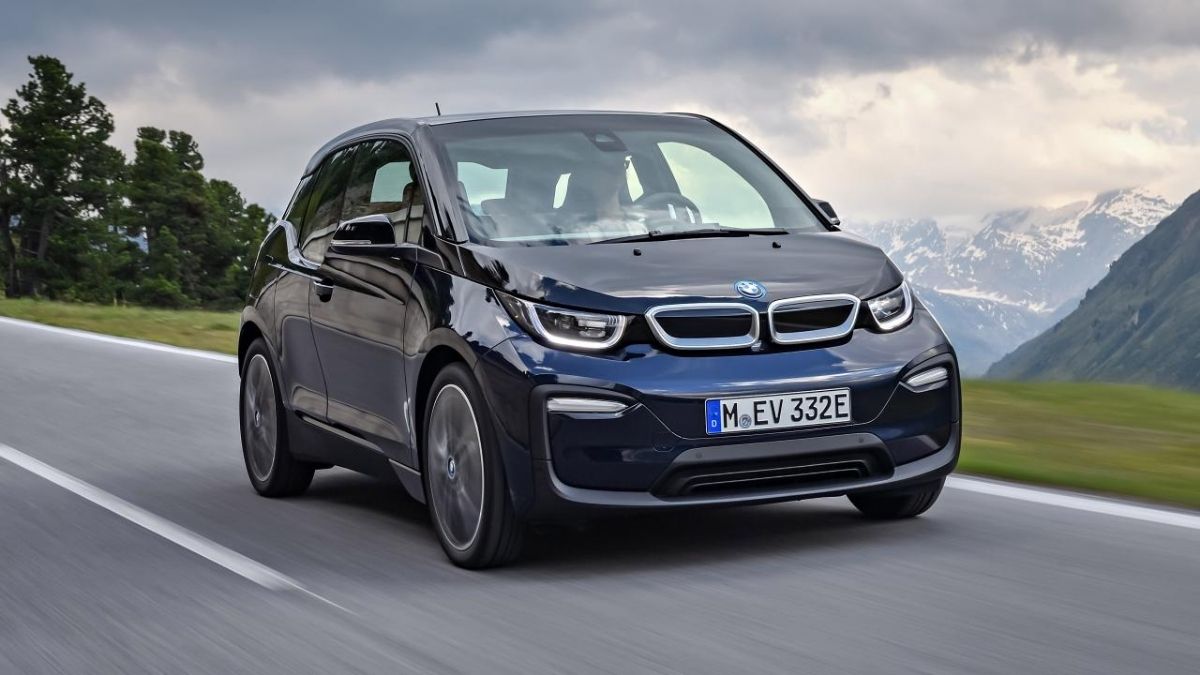 New Car Price – $44,450 -$47,650
Used Car Price – $15,000 – $21,000
BMW i3 is quite different from the rest of its siblings. It's a compact electric car with a refreshing design and appreciable driving dynamics.
The automaker has used carbon fiber to make its body. This makes the car light and while improving the overall efficiency.
BMW i3 hit the market in 2013-2014 globally and the first year production model had an electric range of up to 81 miles. However, some variants had a range extender that boosted the range up to 150 miles.
In the following years, the base model BMW i3 range was increased to 113 miles. As of now, the base variant offers an electric range of up to 153 miles and 200 miles with a range extender.
During the initial years, the level 3 DC fast charging was optional for BMW i3. However, it became a standard feature later on.
In the second-hand EV market, the price of a used BMW i3 roughly starts at $15,000 which is quite impressive considering the brand value and the price of its new model.
What Is The Best Used Electric Car To Buy?
Mostly, people buy used electric cars due to their low cost. Still, if you have a good budget, then go for Tesla Model S as it's one of the best electric cars, and it's available at a fairly low price considering its original value.
However, if you need a durable used electric car within budget then there's nothing better than Nissan Leaf. The majority of its owners have a high satisfaction rate. It is quite popular in the second-hand market due to the value customers are getting for the amount being paid.
Most Popular Used Electric Car
When it comes to the used electric cars market, we believe Nissan Leaf stands out from the crowd. Nissan leaf has been in the industry for more than a decade now. There are plenty of Nissan Leaf in the market, at once, it was the best selling electric car in America.
It does not have insane specs but it's reliable and a value for money car. Even the new model is quite affordable and that's why a used Nissan Leaf is easily available at cheap prices. Therefore, we believe it's one of the most popular used electric cars.
Should You Buy A Used Electric Car?
Why not? See, new electric cars are still out of the budget for many EV enthusiasts. It would take some time for the price of electric vehicles to come at par with gasoline cars.
Meanwhile, the market of second-hand EVs is growing slowly and after a few years, it'll expand rapidly. Hence, one could easily find a good used electric car at reasonable prices.
So, if you are getting a good electric car at cheap prices then why not buy it? However, if you are not sure how to buy a used electric car then you can check out these pointers explaining things to consider before buying used electric cars.
Is It Worth Buying A Second Hand Electric Car?
If you want to buy an electric car and you have a sufficient budget for it then buy a new electric car as nothing can match the feeling of a new electric car and every day there's some new tech being introduced to EVs.
However, if your budget is low and still you want an electric car then go ahead check out the used electric cars, there are plenty of good used electric cars available in the market that are worth considering.
Do Electric Cars Have Resale Value?
The resale value of electric cars is pretty much the same as ICE cars. Everything depends on the condition, brand, model, year, warrant of components, etc. Still, maybe you can say that the resale value is not as good as you get for gasoline cars.