Following in the footsteps of Bharti Airtel, India's biggest telecom company Reliance Jio has also launched VoWiFi – a service that enables free voice and video calls over Wi-Fi.
"The launch of Jio Wi-Fi Calling will further enhance every Jio consumer's voice-calling experience, which is already a benchmark for the industry with India's-first all VoLTE network," said Akash Ambani, Director Jio in a statement.
Reliance Jio Wi-Fi Calling supported device list
According to Reliance, the service has been launched nation-wide. However, it is important to know that Wi-Fi calling is supported only by a handful of devices
These include Xiaomi's Poco Fi, Redmi K20, Google Pixel 3, several devices of Apple and Samsung, and many more. Here, you can find the list of devices that support Reliance Jio Wi-Fi calling.
A few things to know
Unlike Airtel Wi-Fi calling, which presently works on Airtel routers, users can choose any Wi-Fi network to avail Reliance Jio Wi-Fi calling. While it's not necessary, telecoms recommend keeping VoLTE enabled in order to gain robust experience.
Wi-Fi calls are similar to cellular (VoLTE) calls in terms of quality, depending upon the range and the reliability of the Wi-Fi network. A Wi-Fi call uses an estimated five MB of data for a five-minute call.
Note that users can make Wi-Fi calls, even if the person on the other end doesn't have the Wi-Fi calling feature on their handset.
How to enable free voice Wi-Fi calling on Reliance Jio?
[Android]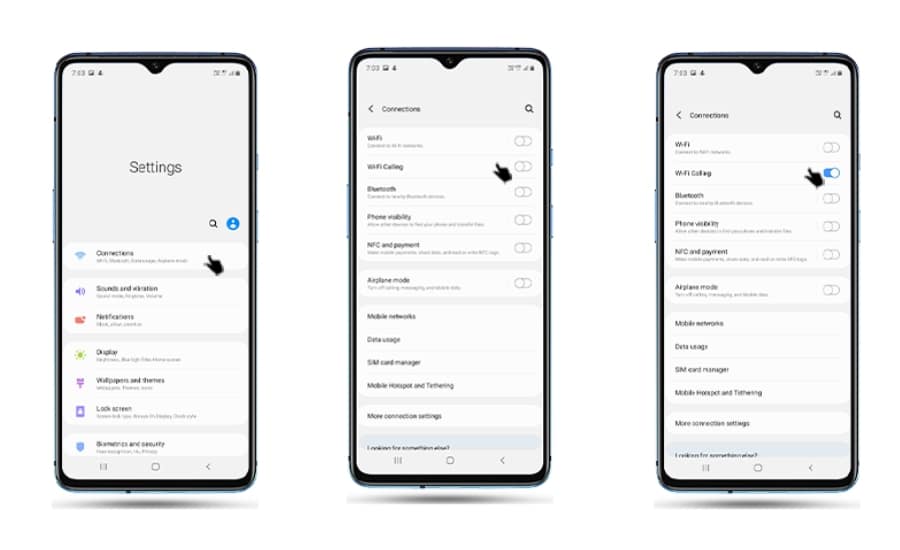 Go to Android settings.
Go to cellular settings or SIM settings.
Locate the option to make calls over Wi-Fi or WLAN.
Enable it.
The Wi-Fi calling option might be located in different settings for Android devices from different manufacturers. For instance, Redmi K20 users can activate Wi-Fi calling by going to Settings > SIM Cards and Mobile Networks > Tap on the SIM > Enable Make Calls using WLAN
[iOS]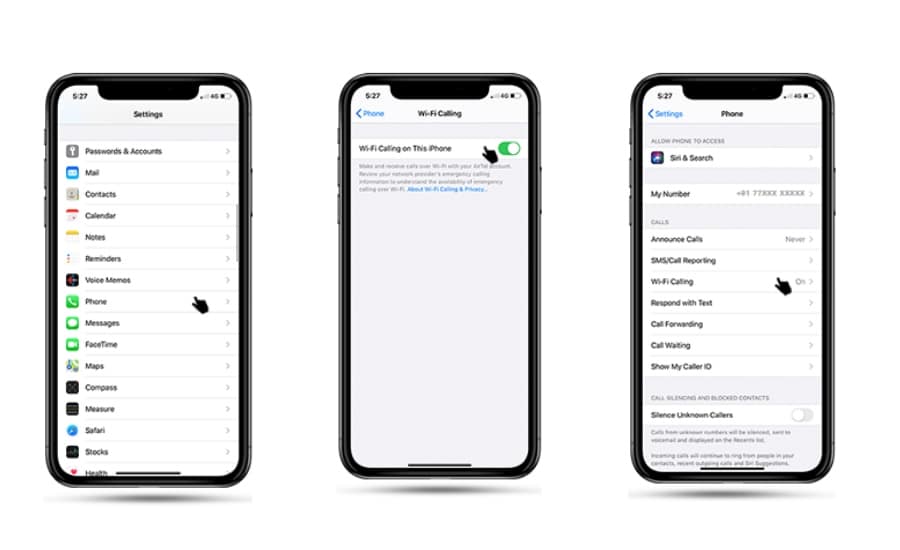 Go to iPhone settings.
Scroll down and tap on Phone.
Tap on Wi-Fi calling.
Enable Wi-Fi calling on this iPhone.
All Apple devices from iPhone 6s and above support free Wi-Fi calling, including the iPhone SE.
While WiFi calls do not incur any extra charges, even on roaming, note that international calls will be charged as per advised rates.