Over 13TB of employee and user data of Domino's India has been breached and leaked online. The leak also includes details of over 18 crore orders, including email addresses, phone numbers, order locations, and the customers' names.
Owners of Domino's India, Jubilant FoodWorks, has confirmed the leak while adding that credit card and other financial data is safe.
Domino's Data Breach: How To Check If My Data Was Leaked?
The hacker has created a search engine to know if your data was leaked using your phone number or e-mail address.
To check, visit this URL, enter your e-mail address or phone number, and it will show you a JSON response containing the linked emails, total number of orders, money spent in each order, time of order, and your precise location (latitude and longitude) with your general address.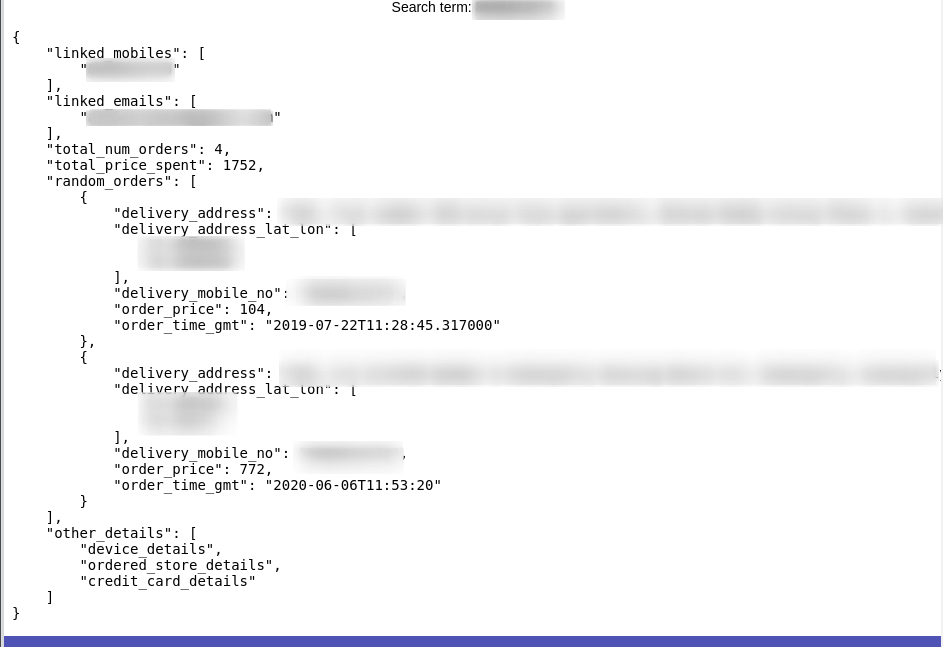 This news first broke out when a security researcher Rajashekhar Rajaharia tweeted about the breach. The worst part of this website is that people can search and spy on any contact using phone numbers.
Following this, Jubilant Foods released a statement, "Jubilant FoodWorks experienced an information security incident recently. No data pertaining to the financial information of any person was accessed, and the incident has not resulted in any operational or business impact."
Adding to this, they said, "As a policy, we do not store financial details or credit card data of our customers. Thus no such information has been compromised. Our team of experts is investigating the matter, and we have taken necessary actions to contain the incident."
Domino's Data Breach: What To Do If Your Data Was Leaked?
Change Your Password
The first thing you should do is change your password regardless of what was leaked in the data breach. In these situations, it is important to assume the worst and act accordingly. Hence, if you haven't changed the password of your Domino's account, do it now.
Contact Your Bank As Soon As Possible
As I said, you need to be prepared for the worst. Contact your banks and alert them about any strange-looking charges. You can also directly ask to cancel your current card and issue another with a new number.
Alert Your Friends And Family
Last but not least, let your friends know and share the info about the breach as much as you can on social media.
Earlier this year, Mobikwik's database was also breached, exposing the Aadhar details of over 100 million people.