The Raspberry Pi Foundation surprised people all over the world today by announcing the launch of The Raspberry Pi 2 Model B, an equally cheap yet much more powerful model with substantial hardware upgrades. The Pi 2 will be running a quad-core, ARMv7 processor clocked at 900MHz (the foundation says that it expects power users to clock it even higher), and it includes 1GB of RAM. The original Pi included a single-core, ARMv6 processor at 700MHz and only 512MB of RAM. Aside from that, the new model is pretty much the same as the latest "Model B+" Pi board. It supports up to 4 USB connections, its primary storage is a Micro SD card, and it all fits on a small green board.
"With the Pi 1, there were people using it as a PC but you had to make allowances for the fact it was a $35 PC. The big difference with the Pi 2 is it's a PC. It's not a PC which is pretty good considering it cost you $35. It's a PC that's pretty good," said Pi creator, Eben Upton, in an interview with TechCrunch.
"We think there's a real opportunity here… we've got a web browser, you can install LibreOffice on it, and then you've got a machine which is quite plausible as an entry-level PC. Who might want $35 entry level PCs? Schools might, for one, says Upton. "This plays into some of the educational stuff — it's just that much more useful as a general purpose computer," he adds.
Also read: Microsoft Announces Free Windows 10 for Raspberry Pi 2
The Pi's low cost has made it a great match for schools. Beyond being used to teach coding and computer skills, the Pi can also be used to create basic electronics projects, too.
The newRaspberry Pi 2 will be going on sale today with 100,000 units being made available in the first instance. The original Pi became a phenomenon upon its release in 2012 and now with the release of Raspberry Pi 2 which is claimed to be 6x faster than the original model & double the memory, that too at a meagre cost of 35$, who knows what wonders it may achieve.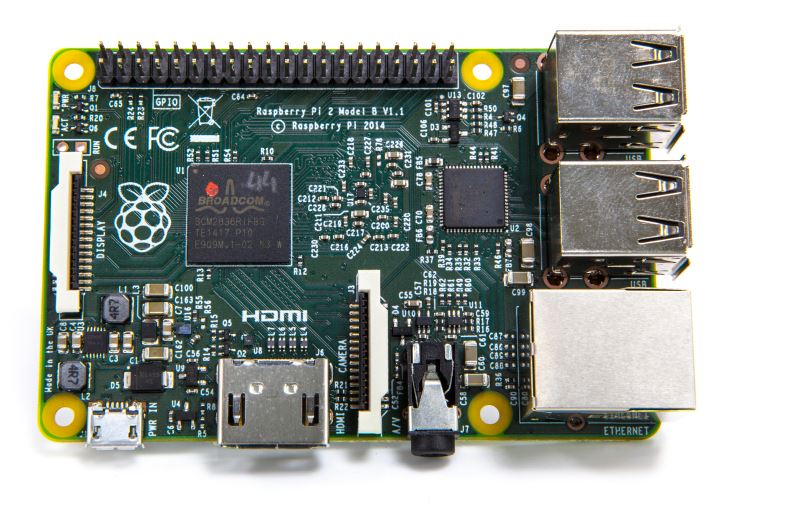 Here is the full list of specifications for Raspberry Pi 2 Model B:
SoC: Broadcom BCM2836 (CPU, GPU, DSP, SDRAM)
CPU: 900 MHz quad-core ARM Cortex A7 (ARMv7 instruction set)
GPU: Broadcom VideoCore IV @ 250 MHz
More GPU info: OpenGL ES 2.0 (24 GFLOPS); 1080p30 MPEG-2 and VC-1 decoder (with license); 1080p30 h.264/MPEG-4 AVC high-profile decoder and encoder
Memory: 1 GB (shared with GPU)
USB ports: 4
Video input: 15-pin MIPI camera interface (CSI) connector
Video outputs: HDMI, composite video (PAL and NTSC) via 3.5 mm jack
Audio input: I²S
Audio outputs: Analog via 3.5 mm jack; digital via HDMI and I²S
Storage: MicroSD
Network: 10/100Mbps Ethernet
Peripherals: 17 GPIO plus specific functions, and HAT ID bus
Power rating: 800 mA (4.0 W)
Power source: 5 V via MicroUSB or GPIO header
Size: 85.60mm × 56.5mm
Weight: 45g (1.6 oz)
Do technical advancements like Raspberry Pi 2 excite you? Tell us in comments below.
Stay tuned for trending and latest technology news from fossBytes.
Get your own Raspberry Pi 2 here: